For this year's Beauty & Wellness Awards, we further strengthened the vetting process by bringing into the fold, Alexa Bui.
On the basis of years of experience, knowledge and market influence, we tapped the makeup artist who is highly respected in her field and whose opinions on these topics are well regarded. Meet the arbiters of beauty here.
Hong Kong-based makeup artist extraordinaire Alexa Bui is one of the city's top-notch professionals in her field. She is also a certified barre instructor and a mother of two.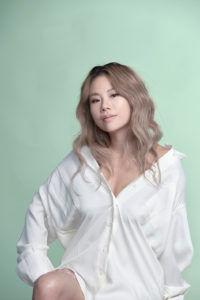 Beauty is in everyone and everything. It's about perspective; I don't have rigid ideals about beauty.
I'm thrilled to be among the judges in Prestige's Beauty & Wellness Awards. I'm excited to check out the products that I've been meaning to try. I love that the industry is always changing and that there's so much for me to try and learn.
I'm obsessed with the Netflix show Euphoria, so a beauty trend I can't get enough of is anything to do with neon and glitter!
Over contouring and the Instagram eyebrow is a beauty trend that should never come back.
A concealer is the product I can't live without, because I'm a mom! It's also multi-purpose; mix it with a bit of face cream and it becomes a foundation when in a pinch!
I love the whole process of getting to know someone and helping them find a way to express themselves.
I'm a pleaser by nature and seeing my clients happy gives me lots of satisfaction.
I look up to Gucci Westman, James Molloy and Pat McGrath. I'd kill to learn more from these greats.