For this year's Beauty & Wellness Awards, we further strengthened the vetting process by bringing into the fold, Feiping Chang.
On the basis of years of experience, knowledge and market influence, we tapped the fashion maven who is highly respected in her field and whose opinions on these topics are well regarded. Meet the arbiters of beauty here.
Feiping Chang is a Taiwan-born and Hong Kong-based socialite, blogger, and fashion influencer. A beauty enthusiast, she loves experimenting on new products in the market. Chang also founded her own lifestyle website xoxoFei.com.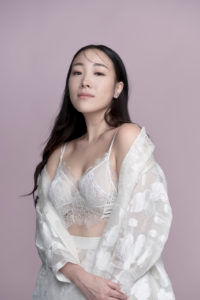 Beauty is about taking care of yourself.
As a Prestige Beauty Awards judge, I'm most excited to tell our readers which products truly work. I'm what some might call a skincare and make-up fanatic. In my daily life I do a fair bit of research into ingredients and test out a lot of products, so I look forward to sharing my thoughts with the readers.
A product I can't live without is Biologique Recherche's Lotion P50. It's the product that turned me into a believer in chemical exfoliants. The combination of AHA, BHA and PHA exfoliants gently renews the skin, and helps with the absorption of other products as well.
My golden rule is to know your skin and features well; different products work differently on everyone.
For a night out I use a setting spray to keep my make-up fresh all night long.
A red lip is a look I feel works for everyone.
A No-No look in the evening? Definitely over contouring.
A make-up trick I swear by is using a highlighter for the high points of my face, because it brings out my features in a natural way.