For this year's Beauty & Wellness Awards, we further strengthened the vetting process by bringing into the fold, Elva Ni.
On the basis of years of experience, knowledge and market influence, we tapped the makeup artist who is highly respected in her field and whose opinions on these topics are well regarded. Meet the arbiters of beauty here.
Actress, TV presenter and model Elva Ni is a familiar face in Hong Kong, being a go-to personality for product endorsements. A trained cosmetologist, she runs a YouTube channel with more than 100,000 subscribers. She's also a certified yoga instructor, and practises and teaches at her own studio.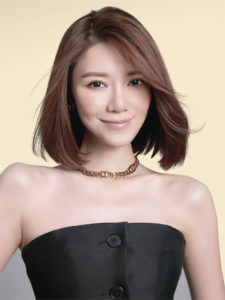 Beauty isn't just about the exterior: it has to come from the inside and radiate out.
I can't live without lip balm. It's moisturising and also works as a beauty balm for hands or face when it's really dry in the winter.
My wellness approach consists of a healthy lifestyle and a healthy body. A work-life balance and our mental state are equally important.
In the morning, I use only water to wash my face. I then follow it with toner, serum, eye cream and face cream. At night I remove my make-up, wash my face with cleansing milk, followed by the usual routine.
I give my eyes a little massage when I apply eye cream, because the circulation around them needs it. I do this day and night, which helps reduce black circles.
Self-Discipline is very important if you want good skin.
Oil-Absorbing Pads is a myth. They actually make your skin drier and dehydrated skin causes oily skin.