For this year's Beauty & Wellness Awards, we further strengthened the vetting process by bringing into the fold, RickyKazaf.
On the basis of years of experience, knowledge and market influence, we tapped the makeover artist extraordinaire who is highly respected in his field and whose opinions on these topics are well regarded. Meet the arbiters of beauty here.
Make-up artist and vlogger RickyKazaf is the founder and senior make-up instructor at Kazaf Makeup School/Academy in Hong Kong. He runs a YouTube channel, which to date has more 500 videos and 310,000 followers. In 2017 he launched a men's style book, which is available in Hong Kong, Taiwan and Macau.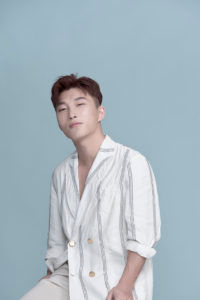 Beauty is about finding out who you are and understanding who you are. Once you do, you'll be able to determine the types of beauty products that will highlight the best of yourself and conceal your flaws.
Picking the winning products with the rest of the judges is exciting to me because we all have different views and opinions.
A must-have beauty product for me is lip oil. Personally, I like Clarins' because it's very moisturising and my skin is very sensitive, and it's among the few I can use.
Applying a deep cleansing mask is the fastest way to give yourself a makeover. You see incredible results within 15 minutes of washing it off.
Gel your hair is my top beauty tip for men. I've been doing it since I was 6 or 7 to remedy what's usually a bad haircut.
That men don't wear make-up is a huge beauty misconception. A lot of men apply it these days to look more well-groomed.