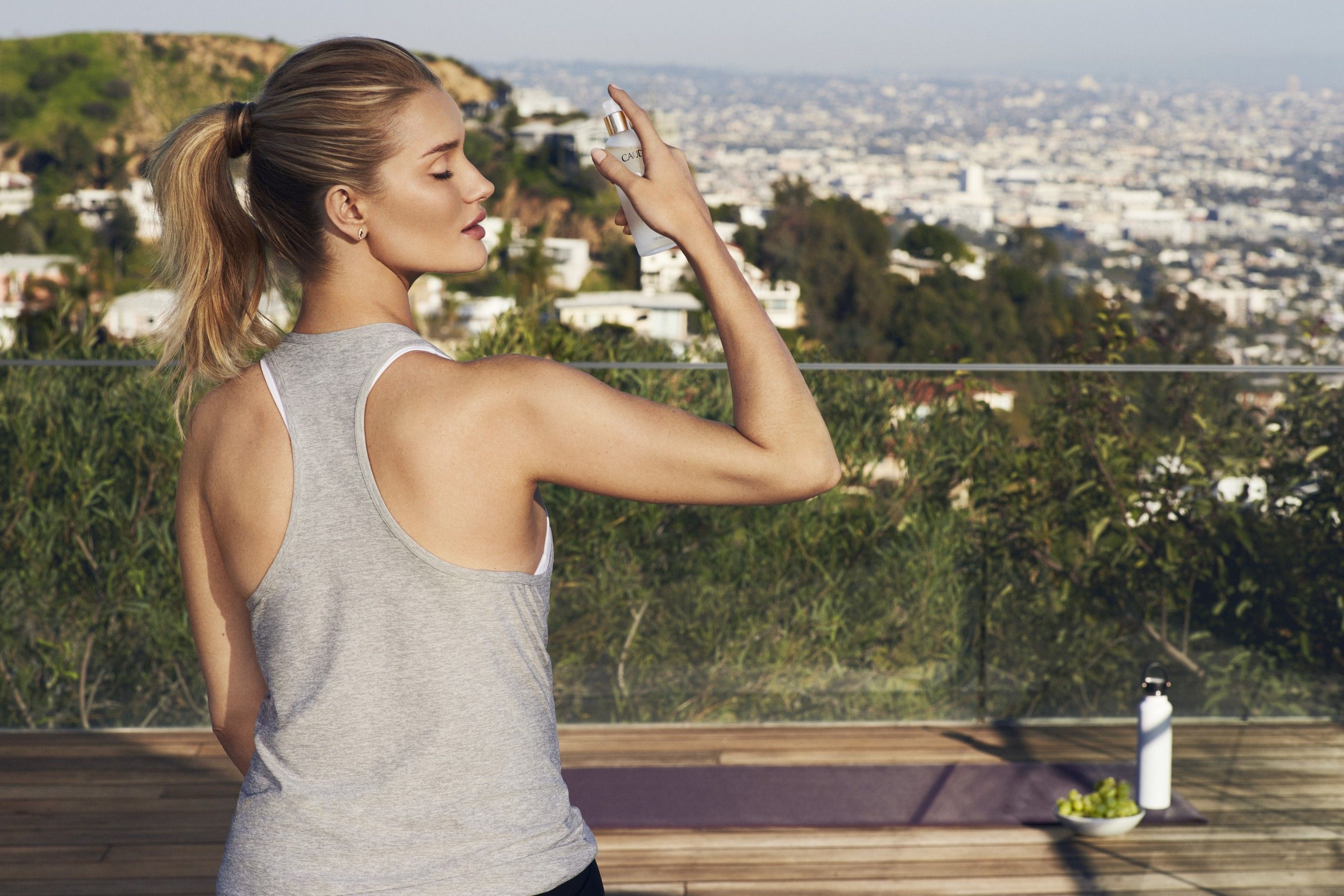 Summer comes with its own set of skincare concerns. Finding suitable SPF protection, maintaining the steadfastness of your make-up formulas, dealing with sunburnt skin and handling that post-tan foundation mismatch top the list of things that put a dampener on your August glow, and it's also important to keep skin hydrated year round, not just in the dry winter months. Dermatologists and beauty experts alike will tell you to err on the side of vampire wisdom and steer clear of the sun, but if your day-to-day life includes water sports, weekend hikes or even tropical holidays, the right routine is your best bet.
It's OK to skip the day cream if you feel your skin doesn't need it, but make sure the rest of your products give you the juice you need. Tag in Clé de Peau Beauté's Protective Fortifying Emulsion instead, a light fluid with SPF 22 for days you aren't planning to be outdoors much — on days you need extra protection, Shiseido Anessa Perfect UV Sunscreen EX SPF 50+ PA++++ is a great option that dries with a matte finish, doesn't give you that white cast in flash-lit photos and actually reacts with sweat and water to create a stronger protective veil over skin. It's also formulated with hyaluronic acid so that your skin is nourished as it's protected, because dry skin is known to be more susceptible to sun damage. It's basically a Japanese drugstore product, but in Hong Kong is available at T Galleria. The rule is also that the higher your sun protection factor, the more it'll clog your pores, so make sure your evening cleansing routine is without reproach — double-cleansing with a facial oil and foaming cleanser is one way, or at the very least give your face a quick pass with a Micellar Water-soaked cotton pad. The gold standard for cleansing oils has always been and always will be Shu Uemura's, and the brand celebrates the product's 50th anniversary in 2017, launching its newest variation, the Nutri:nectar Gentle Cleansing Oil in Emulsion (at counters September 1), which combines an oil's efficacy in removing impurities with an emulsion's ability to hydrate and condition. Acai extract, magnolia extract, and Reishi mushroom extract all add nutrition. If you ask us, you don't need to be picky with foaming cleansers. A basic one that doesn't strip the face of its natural oils will do, such as the Quick Gentle Cleanser from Shiseido's newly launched Waso line targetting millennials (their words, not ours). Guerlain's Eau de Beaute Micellar Solution first hit the market a couple of years ago, but we love its convenience for those days when even getting out of bed seems like a lot of effort.
The beauty world may be turning its back on that high-maintenance Korea-endorsed 11-step skincare routine, suggesting that dependence on products isn't the best state for skin to be in, but we love to mask. Sheet masks are great for targeted concerns, like redness, dark spots or irritation, and we love to combine them with overnight masks that work hard while we sleep. So far, we haven't come across a sheet mask that doesn't work, but obviously some are created more equal than others. Beauty editor faves include SK-II's Facial Treatment Mask (a concentrated hit of its life-changing Pitera complex), Bioxidea's Mirage48 Excellence Gold Face & Body Mask (sold at Joyce Beauty – don't forget to throw the remnants in the bath afterwards for a body-nourishing extra use) and Sarah Chapman's 3D Moisture Infusion Mask (available at Net-a-Porter.com and created by top London facialist to the stars). Kiehl's has a Calendula & Aloe Soothing Mask that's great after a day on a junk, as it's effects are seen after five minutes, while Chantecaille's Jasmine and Lily Healing Mask can be left on overnight to calm a face that's chapped, working with a base of rose water to soothe and hydrate and adding vitamin B5, lily bulb, macadamia oil, evening primrose oil and glycyrrhetinic acid to cool and plump.
The most beautiful, tanned skin won't look its best if it's hiding under winter's foundation. But how to deal with a tan that darkens progressively as the summer wears on? Pick up a foundation that's a few shades darker and then mix it with your usual, and change up the ratio to fit your tone of the moment. If liquid foundation seems to slide of your face in the summer and powder/mineral formulas lack that natural finish, then jump on the beauty bandwagon with the industry's latest retro trend: stick. There isn't a blogger on Youtube who isn't obsessed with Hourglass's Vanish Stick Foundation, which comes in 26 shades. Pick up up to three separate shades so you can blend them together with a brush across your skin — they're also an excellent choice for contouring, bronzing or highlighting. Teamed with the brand's infallible waterproof everything-proof Mineral Veil Primer, this is an immovable base.
Our last summer skincare tip? (Though this one's applicable year round, in our books.) Stick a bottle of Caudalie's Beauty Elixir in your bag and spritz liberally throughout the day. It's like an Amex for beauty addicts, and we don't leave home without it.