Francesca Amfitheatrof draws on the legends of the otherworlds in her fourth and biggest high jewellery collection for Louis Vuitton.
In Spirit, Louis Vuitton's latest high jewellery collection, a show-stopping necklace looks like it may have been plucked out of House of the Dragon, the prequel to the cult fantasy drama series Game of Thrones that spotlights a noble family of dragonlords. Reminiscent of a dragon's hide, the armour-like collar named Radiance features layers of mirror-polished yellow-gold scales with diamond tips and a 10.99-carat mandarin garnet that sets the wearer ablaze.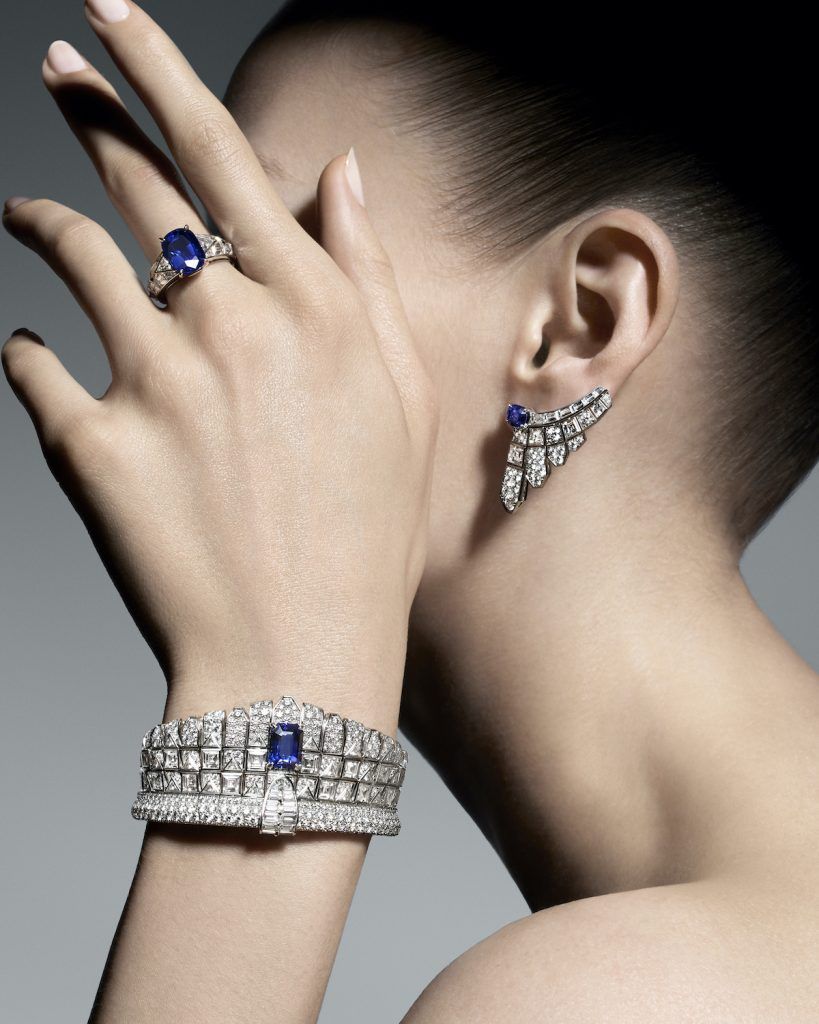 The dragon isn't the only mythical creature that artistic director Francesca Amfitheatrof has conjured for her fourth mythology-inspired chapter at the French maison. Grace, another equally spectacular necklace from the collection, takes its cue from the phoenix. Its double-V, diamond- studded construction made of custom-cut baguette diamonds is evocative of the immortal bird's wings, which is afforded more magnificence with a 65.26-carat tsavorite from East Africa.
"Like a phoenix rising from the ashes to take flight, or a dragon breathing protective fire, the Louis Vuitton woman exudes amazing strength, energy and optimism," says Amfitheatrof. "It is that very femininity – so emancipating and emblematic of the maison – that I wanted to embody in Spirit."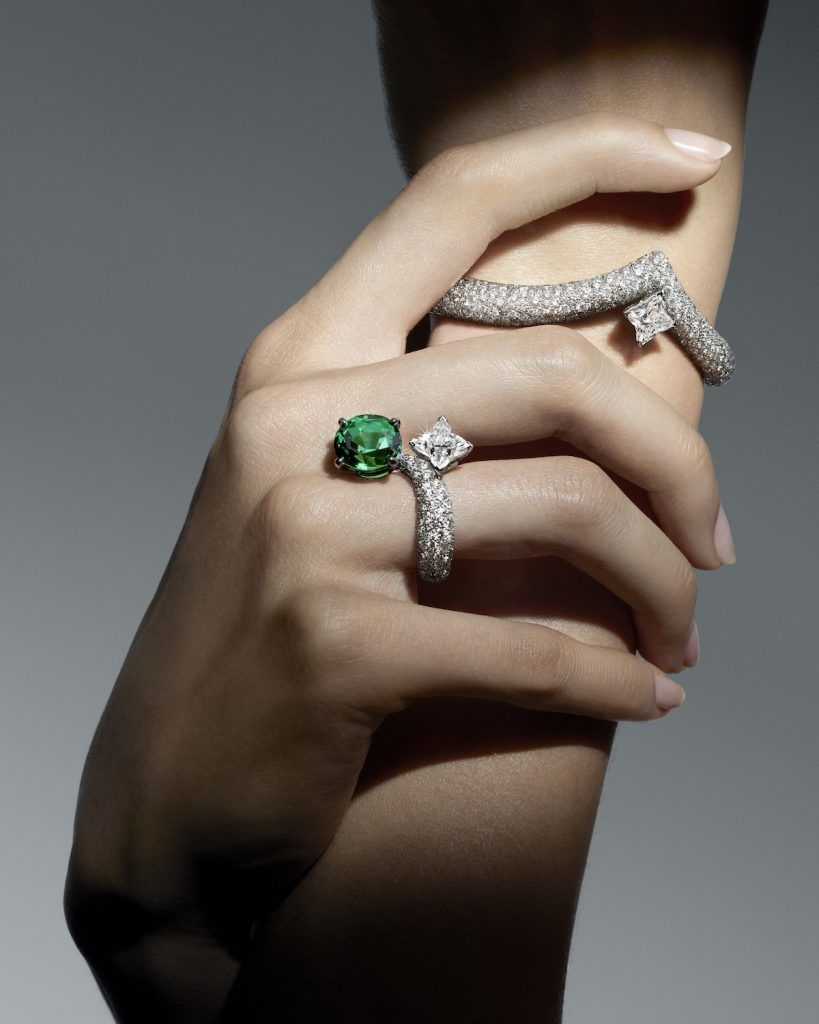 Beyond shimmering dragon scales and brilliant phoenix wings, triangles and Vuitton Vs are omnipresent throughout, not just as a brand signature but to also express the mystical energy that underscores the collection. "I used this shape in many pieces, playing with triangles of different sizes," explains Amfitheatrof. "It reads as the Vuitton V and resembles an arrow, which was the earliest graphic symbol ever created by humans. Pointing the direction, it constantly urges us forward."
Spanning 125 pieces, the fantastical collection, which took over 40,000 hours to complete, comprises five universes – Liberty, Grace, Fantasy, Radiance and Destiny. Each one is an embodiment of Louis Vuitton's values, conveyed through mastery and technical prowess of the maison's Parisian ateliers. When worn, these notions of freedom, strength, beauty and discovery becomes an aesthetic force, transforming the wearer into an unforgettable image of boldness, power and allure.
Top: Radiance yellow gold and platinum necklace with a a 10.99-carat cushion-cut Mandarin spessartite garnet and diamonds