These are the jewellery designers who are putting in the research, investment and commitment to create recycled jewellery through repurposing, reusing and upcycling precious materials from the most unexpected of places. Let's explore.
Maria Sole Ferragamo spent childhood summers helping at a footwear factory in Florence, a time she now recalls as some of the most memorable weeks of her life. The factory in question belonged to her grandfather, Salvatore Ferragamo.
"I learned to love and understand leather at the factory … working on the uppers, packing shoes," she remembers. "Our summer internships at the workshops were a rite of passage." The founder of Milan-based SO-LE Studio, Sole made her first piece of jewellery using leather scraps found discarded on the factory floor.
"Working with what's available continually gives me a creative stimulus," she says. "Every time I see a piece of leather it speaks to me. I love the lightness and dynamism."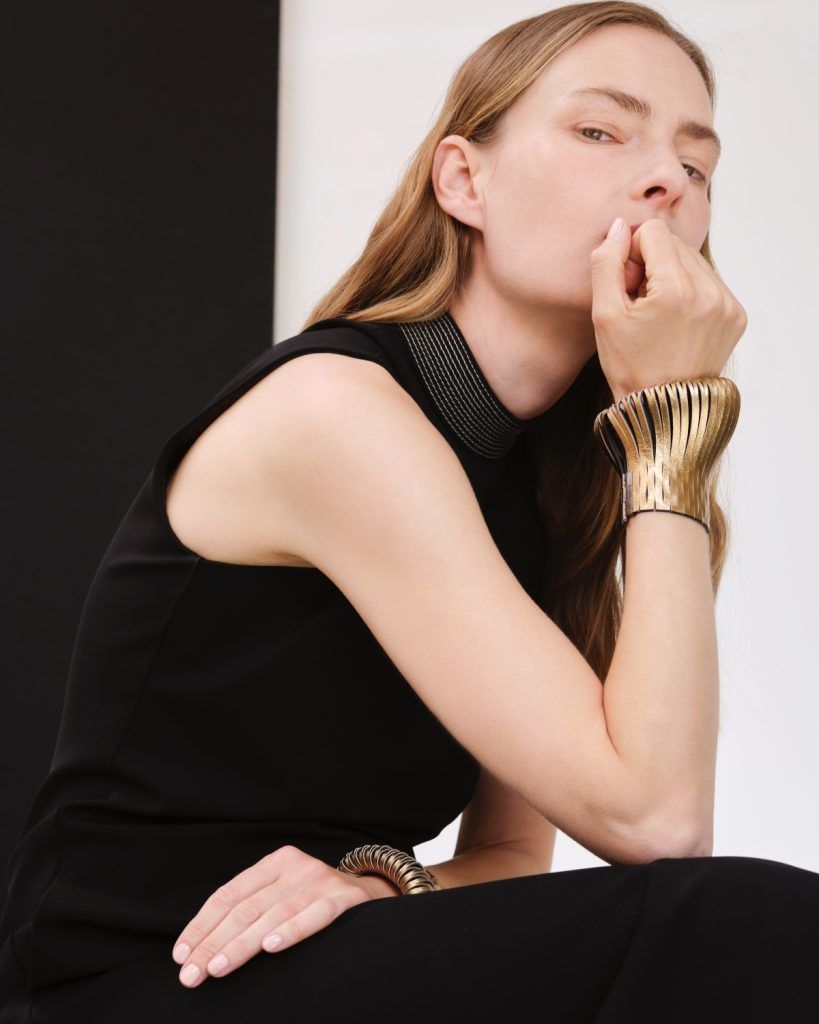 Since launching her brand in 2017, Sole continues to work with leather, making beautiful and wearable sculptures that utilise leather trims, castaways and shimmery discards. Her objective was to "look at leather from a different perspective". Seeking to upcycle rather than recycle, she's never needed to source new materials for SO-LE; rather, her designs involve an intelligent approach and a little technical innovation. With her brand, Sole has coaxed luxury lovers to extend their love to small items of leather jewellery – and some bigger statement pieces – all cut with exacting precision and sharp blades.
The "remnants from the accessories" at the family-run factory receive an other-worldly leather makeover as they're transformed into earrings, chokers, cuffs, rings and even bags from the latest drop in the Lucenova collection, which features brass, gold and silver metallic hues. For the Trucioli line of accessories and jewellery, Sole gives second life to brass shavings swept up from hardware manufacturing. She works with artisans at Tuscan workshops, who bring to life glamorous pieces in leather, metal or enamel, melded harmoniously and entwined into her design ethos. Sole isn't the only one. Anabela Chan creates magnificent jewellery pieces out of old soft-drink cans. Pondering how she could "evolve and innovate this incredible material", she released her psychedelic collection, Blooms, in 2020.
Chan recalls the lightbulb moment came to her at home when drinking a can of San Pellegrino sparkling lemonade as she was researching the recycling of gold used in the tech industry. She noticed a slogan on the can, saying it could be recycled forever. "This got me thinking," says the London-based designer. "If cans recycle forever and aluminium has been used in jewellery for decades, then why can't I combine both to create a fine-jewellery collection using soda cans? I loved this idea of turning trash into treasures."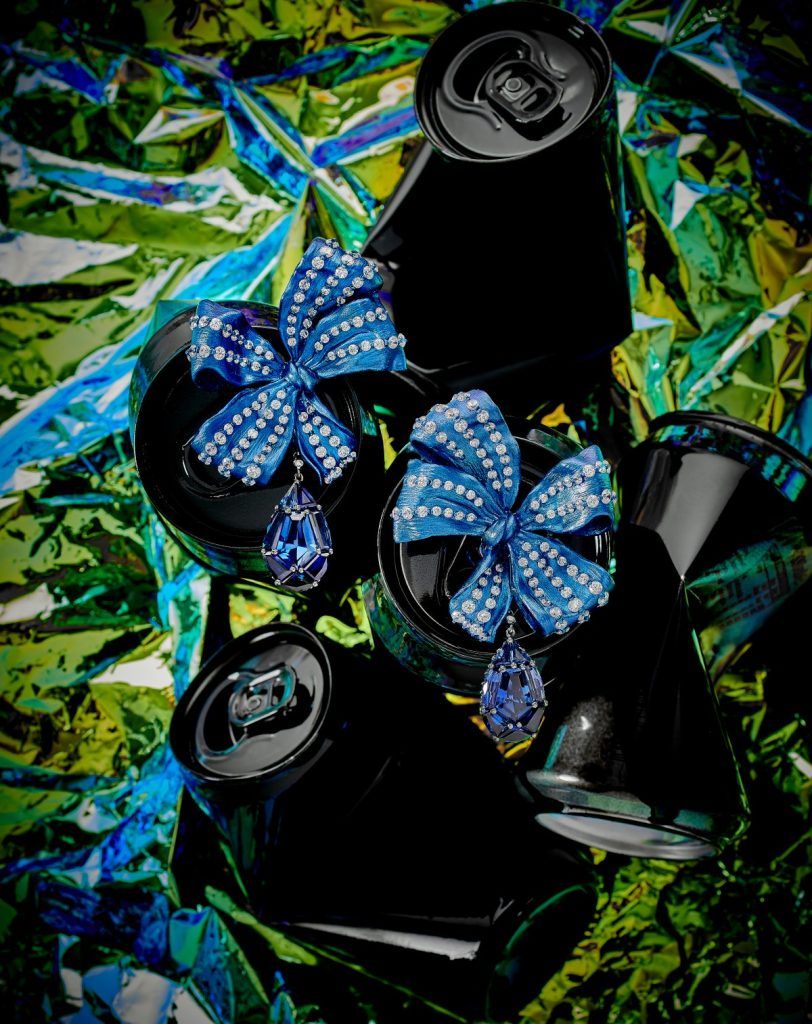 It resulted in a two-and-a-half-year project in which cans were cut up into 1.5cm squares, melted at 600 degrees and further refined to filter impurities. The molten aluminium was then poured into ingots to be cast into jewellery.
With recycled and refined aluminium from drink cans as the base metal for Blooms, Chan then added laboratory-grown gemstones in vivid hues. The result: a dramatic, unusual and sculptural collection of blooms in various forms, including statement earrings, cocktail rings and brooch pins. She says the unusual iridescent colours are achieved using physical vapour deposition (PVD), in a technique borrowed from the motor industry. Since Blooms, she's created two more collections: Mermaid's Tale in 2021 and Cupid's Bow in 2022. "With aluminium's unique lightness, I'm able to explore a more dramatic scale without compromising on comfort," Chan says.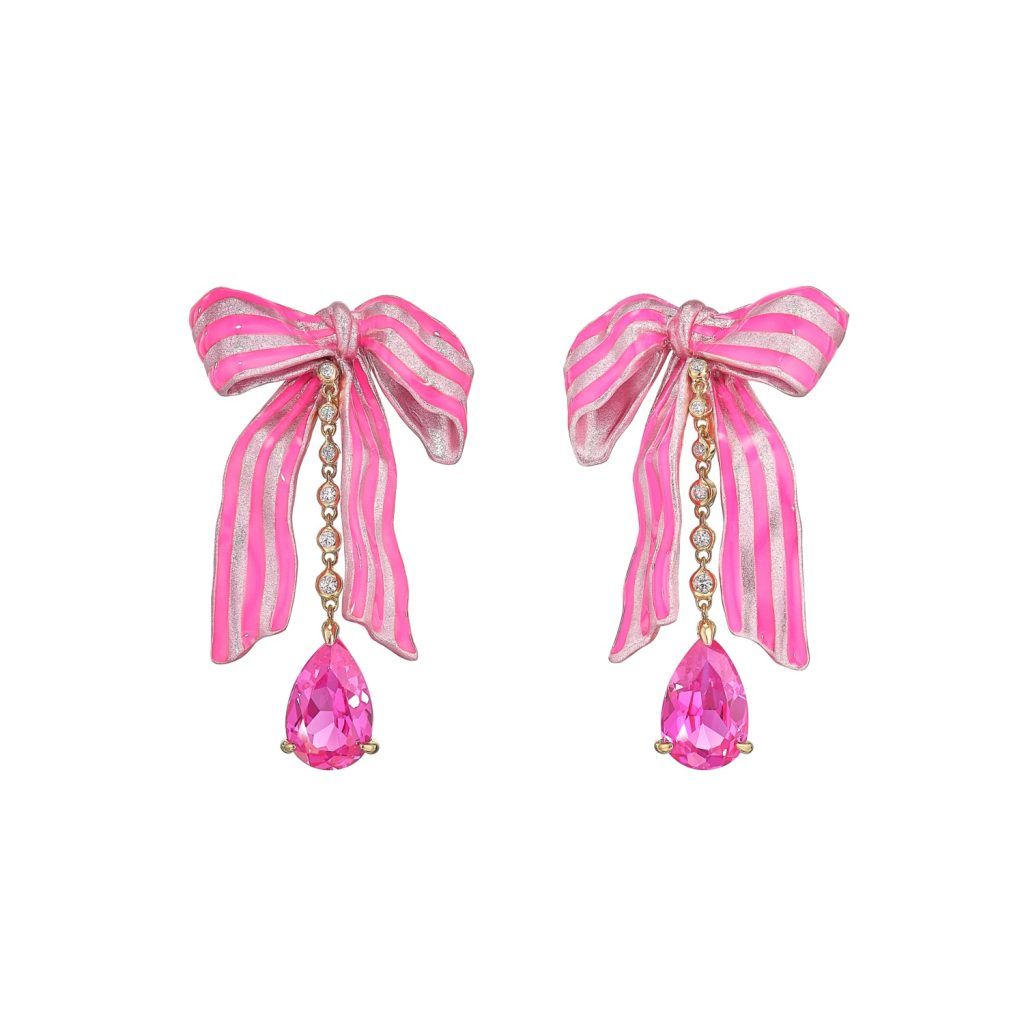 The UK's Royal Mint has renewed its commitment to sustainability and innovation in precious metals with its 886 collection, which comprises silver pieces made entirely of X-ray silver. Medical records in Britain are either stored (at considerable cost to the country's National Health Service), or sent to landfill; however, the Betts Metals company processes tonnes of medical X-ray film every week, which it makes available not only to the mint but also to independent jewellers, including Meghan Griffiths of Angharad, who talks passionately of the importance of using pre-existing materials as much as possible.
"There's something really beautiful in re-navigating the journey for these stones and metals," says Griffiths from her studio in East London. Reclaimed precious metals and silver refined from segregated from medical X-ray waste – the latter is known as AgAIN Silver – provide her with a "more transparent and sustainable production line to use", and she extends her design philosophy into biodegradable and recyclable packaging. Griffiths' more precious pieces are made from single-mine-origin gold: "I've always prioritised sustainable practices as much as possible while staying committed to finding new and better ways of working more consciously," she says.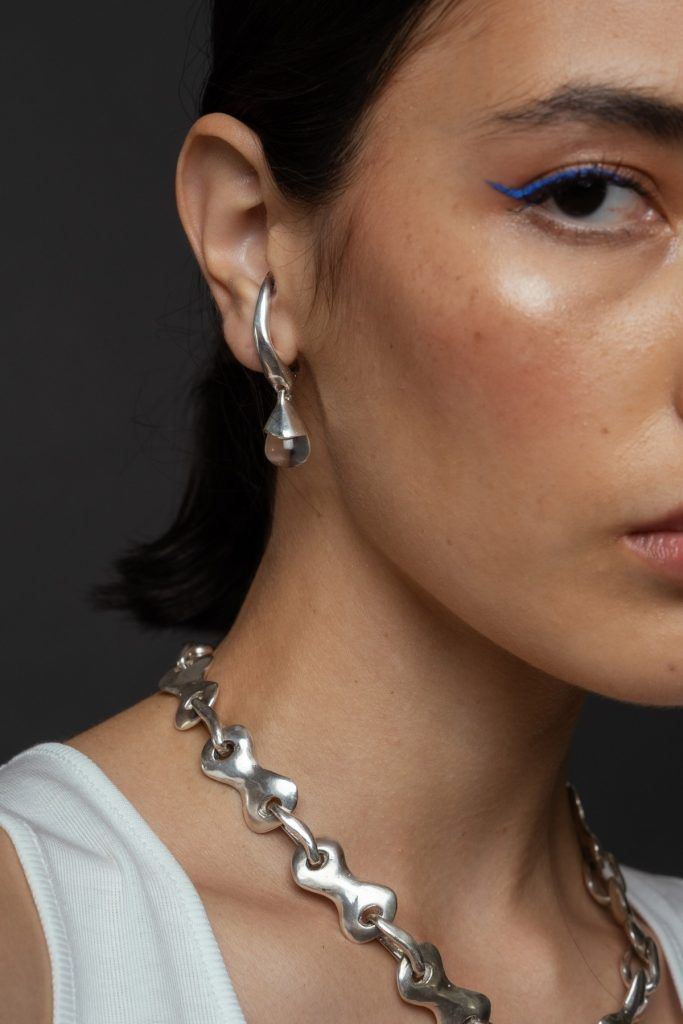 Early in 2022, Milan Chokshi, founder of the Indian fine-jewellery brand Moksh, teamed up with Satyajit Vetoskar of the sustainable design company Bandit to launch Shourai, a collection of jewellery made from upcycled gold and diamonds and recycled aircraft parts. "The idea of reclaiming and upcycling is at the core of the entire process," says Chokshi.
Aluminium from a junkyard on the outskirts of Agra, which is then machined at a workshop in Bangalore – has found a new home in a series of cube-shaped contemporary designs. Gold leftovers from Moksh's workshop in Mumbai and diamonds retrieved from earlier unsold pieces also get a new lease of life in this reclaimed combination. "Sustainability has to be a way of life. And design plays an important part in conveying that message across to everyone," says Vetoskar.
Their Designed in Goa – Made in Mumbai collection, which celebrates impure diamonds and includes earrings, bangles and pendants, appears in the new SH2.0 avatar that was unveiled at the Kochi-Muziris Biennale international exhibition of contemporary art in Kerala. The unloved and imperfect diamonds, which came pre-cut into cubes, fit well into the SH2.0 design concepts that lean on coloured gems, copper and gold. "These diamonds have no commercial use, but they're part of the rough that's purchased from miners. We cut them into cubes to minimise wastage – and we found the shape quite interesting," says Chokshi, who's keen to continue their experiments that uphold the same design philosophy.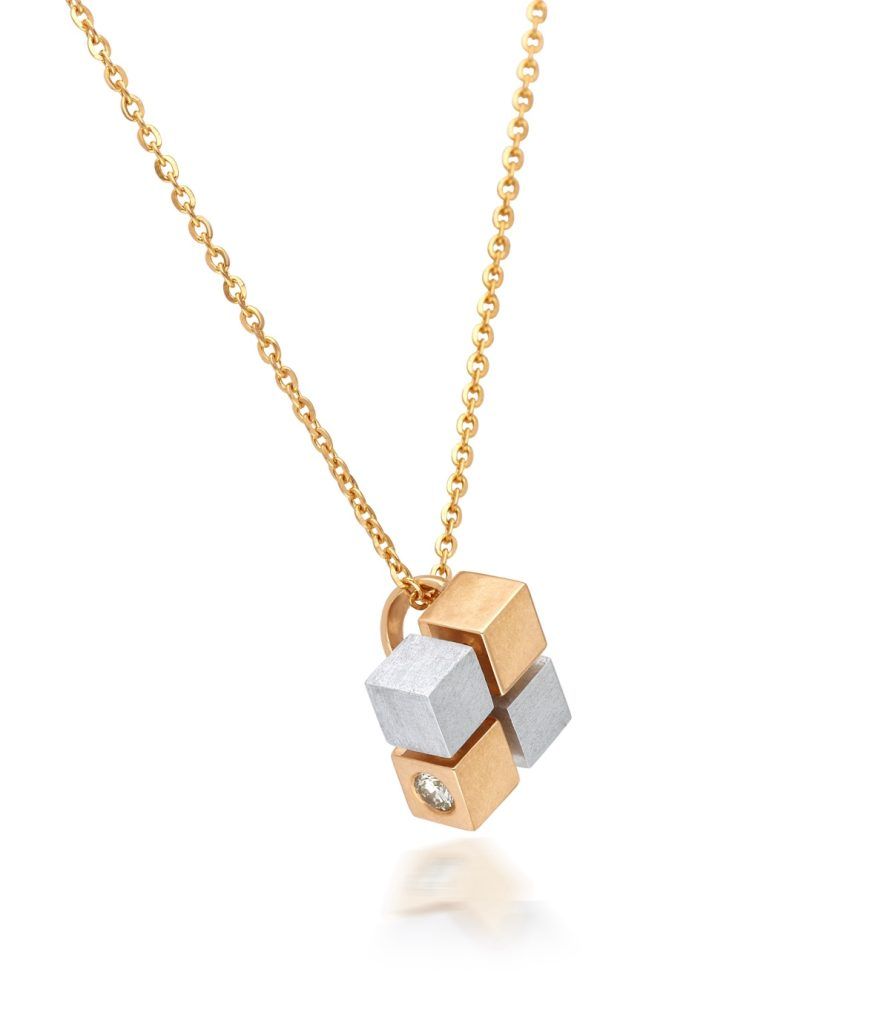 "I feel there's so much jewellery that's been made already, and the industry's demand for newness is constant and unending. Therefore, why not remake the old into new?" asks Meeling Wong, a business consultant, who's worked for 10 years in the jewellery industry. She chose six designers to collaborate with Muse, a New York-based fine-jewellery agency and showroom helmed by Jennifer Shanker. The goal was to design charms for Muse's charitable initiative, Have A Heart. "I've found that designers and manufacturers tend to over produce, rather than being strategic about demand," says Wong. "As a result, inventory builds up and I get calls to help liquidate unsold stock: this operating model isn't sustainable and creates a lot of waste. I knew I had to shine a light on it," explains Wong.
However, the designers – Annoushka, Christopher Thompson Royds, Fernando Jorge, Graziela, NN by Nghi and Ten Thousand Things – learned they couldn't create a whole new piece of jewellery from scratch. Instead, each created a handful of exquisite charms in their way: they recycled materials, repurposed old gemstones and used scrap materials from their own archives. London-based Fernando Jorge, for example, designed two heart charms in white gold, outlining them with opals and white diamonds. The designs reference his Electric collection from 2013; essentially, the charms feature parts of a pair of earrings that he took apart and reassembled. He admits to being "intrigued and thought it was an interesting proposition, because usually people ask for new pieces or new designs, which Meeling didn't". Wong's feelings find an echo in Jorge's thoughts on "how many good ideas were out there that need another opportunity or angle to be appreciated".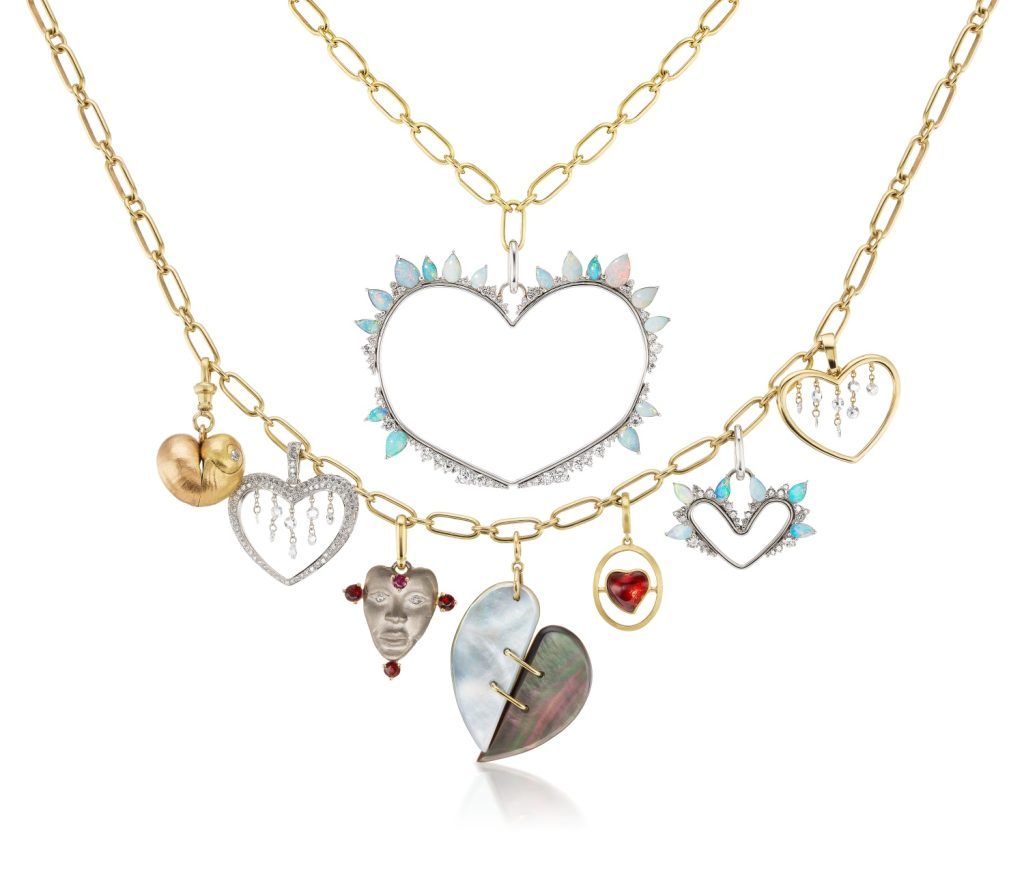 Wong is optimistic that, with its focus on regeneration rather than production, the initiative is bound to challenge creators to think and work differently. Talented duo Ron Anderson and David Rees of Ten Thousand Things sought to reuse scraps of black mother-of-pearl that were left over from cutting their recent chandelier earrings for Sotheby's. Vietnam-born Nghi of NN by Nghi observes that giving neglected materials new life requires creativity and imagination: he sawed up a pair of silver rings, designed with four faces inspired by classical Japanese Noh masks, which he then repurposed as seven pendants. As for Christopher Thompson Royds, he collected gold dust from his bench and found the diamond on the floor of his studio, which he then decided to "recycle and reuse" for a sea snail-inspired heart charm. He cast one of the shells in rose gold and the other in yellow, employing a brushed brass finish to bring the texture to life. "I like the idea of repurposing – it makes you look anew at something," he says.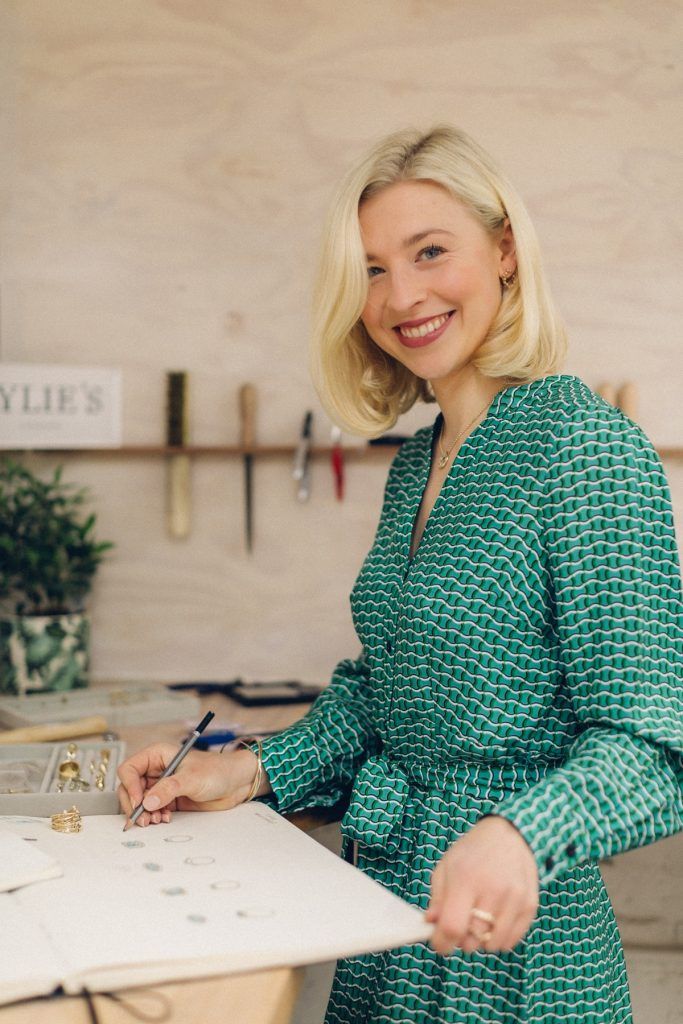 The addiction to newness bothers Lylie's Eliza Walter so much that she was determined to find better ways of making jewellery. She prides herself in using lab gems, antique diamonds with salvaged gold and silver that she says are "100 percent collected and recycled from e-waste in the UK", as well as "dental waste and gold exchange". Walter reckons salvaged gold will get people thinking, but have clients warmed up to her idea of a "circular story"? "We still face some prejudice, with attitudes like 'this is lower quality gold', but it's about changing consumers opinions," she says.
In the jewellery industry it mostly remains business as usual, but there's small but growing number of jewellers and brands, who are leading the way to a sustainable future by thinking differently, spearheading innovation and breaking down the barriers to change.
(Header image: SO-LE Studio Trucioli collection Doodle and Cocoon upcycled earrings in gold-coated brass, enamel, fluorescent and phosphorescent pigment)