As freedom and escape feel more important than ever, we look at how Luxury Yachts are gaining traction with Asia's rich.
Nothing beats the feeling of balmy, salt-tinged air on your face as you gaze over the vast blue ocean, optional champagne glass in hand. There aren't many signs of civilisation in the distance, just a few craggy islands dotted to one side and a sunset easing on the horizon. Flashes of silver as something in the water catches the sun – a wave, a fish or a dolphin? Whether you call it cruising, sailing or yachting, taking to the ocean in a plush vessel with just a few family and friends can easily convert minds to explorer Sir Francis Drake's sentiment, that "life at sea is better".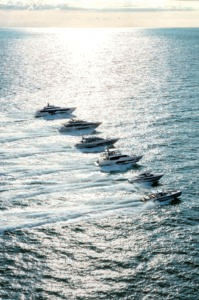 "For me it's always been about freedom," says Mike Simpson, avid sailor, yacht aficionado and founder of the Simpson Marine yachting company, headquartered in Hong Kong. "The sea represents the ultimate freedom to me – you just cast off and you're your own master.
"This has particularly strong relevance in Covid-19 times," he adds. With social distancing difficult in the dense, populous city, there's the obvious appeal of a yacht –"a more controlled environment where people feel they can mix with friends and family with much less risk … And in times when people can't travel, yachting is the closest to freedom and travelling as it can get."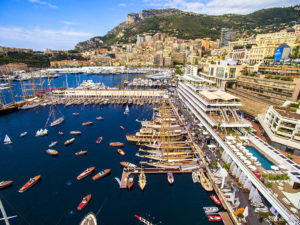 Given the combination of Asia's islands, beautiful coastlines and increasingly adventurous leisure classes, the appetite for yachting has been on a steady increase. The combination of Hong Kong's concentration of high-networth individuals and its 260-plus islands means that it's a perfect place to experience a complete change of scenery without flying off anywhere.
"Hong Kong has a strong nautical culture and has always been the major market in Asia-Pacific," says Fabiomassimo Discoli, Asia-Pacific sales director of the Italy-based Ferretti Group and another industry veteran who appreciates the natural beauty of our local coastline. "It also has the infrastructure and the destinations – amazing ones – which has really helped the development of the yachting industry."
"Steeped in a love for the sea", Ferretti stays competitive in the global market by investing in research and development, spending more than €150 million on new products in the last five years. It knows that it's not just about selling yachts, but selling a lifestyle – one epitomised by the company's 50th-anniversary celebration in Venice two years ago, which saw 600 Ferretti owners gathered to watch from the vantage point of the Doge's Palace as the entire fleet paraded by St Mark's Square.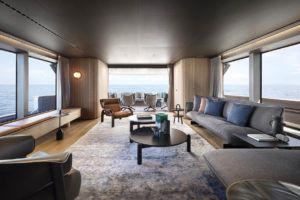 Discoli says that business for the group in Asia has been great since Ferretti opened a Hong Kong branch in 2013. In the past seven years, he says it's increased "by 600 percent proportionally to the investments in human resources and infrastructure in the region". Optimistic about the rapid development of the Southeast Asian market, he particularly rates Vietnam, which possesses gorgeous yachting grounds as well as "new infrastructure projects and a fast-growing economy".
Names such as Lürssen, Feadship, Mangusta, Sanlorenzo and Ferretti are globally popular among yacht lovers and Asian clients, whose tastes are developing and growing fast. And with penchants for ever-more exotic locales, alongside developing infrastructure and more wealthy clients hankering for nautical escapades, this region is becoming a superyacht destination, with ever more impressive vessels mooring at marinas in Phuket and Singapore.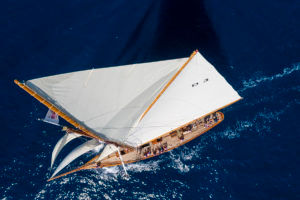 "If we consider that 30 percent of global wealth is based in Asia and on average only 5 to 10 percent of worldwide yacht deliveries happen here, we can immediately see the potential," Simpson explains.
"We're seeing interest in yachts of more than 100 metres long from Asian buyers," says Simpson, whose business covers the sales, brokerage and servicing of yachts. With offices in Thailand, Singapore and Malaysia, he's delivered many superyachts to Asian clients in more than four decades of operation. Recently, more Asian charter clients and yacht owners want to sleep onboard for extended periods of time, Simpson says, which wasn't so much the case before. For him, too, business has been booming.
"We recently delivered a Sanlorenzo 500EXP expedition superyacht to a Chinese owner who was exploring available yachts with me in the South of France," says Simpson. "I could sense he had a taste for adventure, which has resulted in him buying an expedition vessel developed at the Sanlorenzo shipyard". What started out as a yacht has evolved into a proper exploration yacht "with a helicopter addition and the owner learning how to fly it".
It's this new spirit of adventure for the yachting lifestyle among some of China's ultra-rich that spurred Hong Kong development and property heiress Priscilla Lee, whose family were early developers of Hong Kong's New Territories. This year, Lee opened her company Silk Road Yachts, headquartered in Monaco, which aims to be a conduit for China's rich leisure classes to enter the international yachting world.
"We like to be a bridge connecting the East to the West," says Lee. Silk Road Yachts will act as an agent to help Chinese clients commission luxury yachts, wooden motor yacts and superyachts from top European makers, and will also offer superyachts designed in-house but made in China. "As China is the number-one global builder of commercial 'working ships', it already has the engineering resources to go to the next level with pleasure boats," she explains.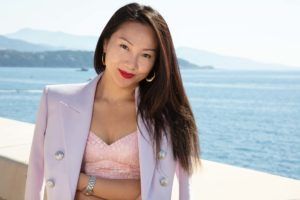 She's also tapping into her millennial sensibilities with an app (launching soon in Chinese and English) that will enable people to charter yachts at a push of a button, much like a luxury-yacht Airbnb. "I thought to myself that I need to digitalise this business in some way," she says. "China's rich now have some of the biggest disposable incomes in the world – they really like to buy things with some investment value to it. And because most Chinese billionaires are still first-generation founders with a fresh entrepreneurial edge, I thought the app could offer an element of income growth to it" by also enabling them to buy a superyacht.
Although the superyacht industry is notably legacy led, the 30-something Lee sees it as a great opportunity. "For me, as a Chinese living here with an ongoing relationship with Monaco, it's really a matter of 'right place, right time'," she says. Fittingly, she's completing a doctorate in business administration at the International University of Monaco with a thesis on bridging the Western and Chinese superyacht businesses.
In a nod to Monaco's fondness for its classic boat culture before modern motor yachts took over, Lee is also training to crew the sailing yacht Tuiga, a magnificent gaff-rigged racing cutter built in 1909. Indeed, in some ways, Lee herself is the kind of client for which Silk Road would be a natural fit. Her favourite superyacht brand is Lürssen from Germany ("family-grown and -run for about 140 years"), with Riva her preference for classic motorboats. She recently commissioned her own 7.3-metre wooden motor yacht South China Pearl, based on the organic form of the Hong Kong pink dolphin – and in an "elegant (but not hot) pink" – which is now being built.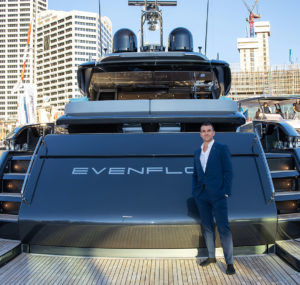 The combination of European style and elegance with the Asian way of living will be the killer combination for many businesses that are banking on the industry to flourish here. Ferretti, for example, runs a specific line of interior designs that enhance family and business socialising with a dedicated entertainment room and fewer sleeping cabins.
The recent designation of Hainan as a Free Trade Port signals further hope for the future of Chinese yachting. It's game-changing news, with Simpson, Discoli and Lee all agreeing that Hainan's southerly location and proximity to Asean nations places it in the front line for the region.
Ferretti has already signed a memorandum of understanding to support the project as a market leader, says Discoli, while for Simpson the intention to boost marine tourism on the Chinese island gives him "high expectations for the China market to take off again". Lee, too, is highly encouraged by an initiative that could turn the island into a "Chinese Riviera", which in future could resonate for Asians much as the storied Italian and French Rivieras have done for their counterparts in Europe.
"Building and buying a yacht is your time to bring your utopia to life," she says. "Being out at sea, you feel the world is yours – that's why I love yachting."
The future indeed looks bright, as yacht owners have been particularly active of late, and those thinking to buy are increasingly impatient. "One effect of the current pandemic is the appreciation of the now," Simpson says. "People want to seize the moment … A life is to be lived!"