After American artist Brian Donnelly, popularly known as KAWS, cemented his name in the contemporary art world, KAWS figures quickly became a must-have collectible for celebrities. So much so that owning expensive KAWS collections is currently a humble flex for celebs. From BTS members V, RM and J Hope, Canadian rapper Drake to singer-songwriter Pharrell Williams, the list of celebrities who own KAWS figures is extensive.
Since his first vinyl toy creation Companion (1999), former graffiti artist KAWS has created a huge buzz in the contemporary art market. The mickey mouse inspired figures and plush toys with X-ed out eyes are one of the major attractions of the commercial and fine art business. You can often see BTS leader RM displaying his KAWS art collection, Drake showing off his expensive Companion collection, or Indian cricketer Virat Kohli adding KAWS pieces in every nook and corner of his new restaurant One8 Commune — a testament of their love for KAWS figures driven by pop culture.
Want to know about other celebrities who are a fan of KAWS figures? We have you covered.
Here are some celebrities who own KAWS figures
Kim Taehyung aka V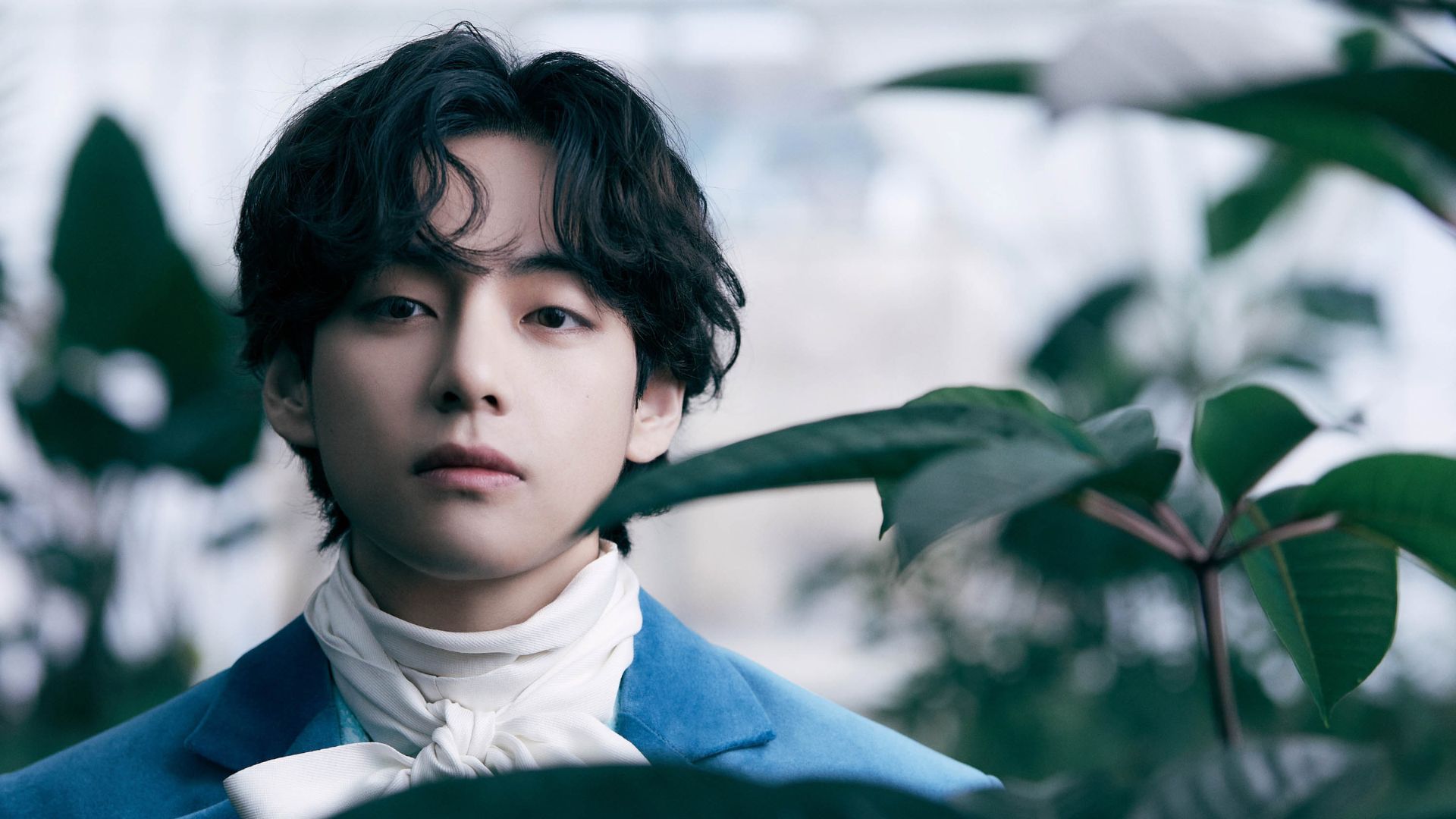 South Korean singer and a member of BTS, Kim Taehyung aka V is a huge KAWS enthusiast. Be it capturing his adorable pet Yeontan with KAWS toys or himself playing the trumpet on a couch full of KAWS figures, V has been subtly flexing his 'KAWS collector tag' forever.
V is one of the few celebrities who owns an extensive range of KAWS figures. Some of the ones in his collection include:
KAWS Holiday UK Vinyl Figure Grey
KAWS Holiday UK Vinyl Figure Black
KAWS Holiday UK Vinyl Figure Brown
KAWS Holiday Space Figure Silver
KAWS Sesame Street Uniqlo Plush Toy Complete Box Set
KAWS BFF Dior Plush Pink
KAWS BFF Dior Plush Blue
KAWS BFF Dior Plush Black
The official account of KAWS reposted V's recent Instagram video where he is playing the trumpet on his couch at his home, featuring the KAWS Sesame Street Uniqlo Plush Toy Complete Box Set.
Pharrell Williams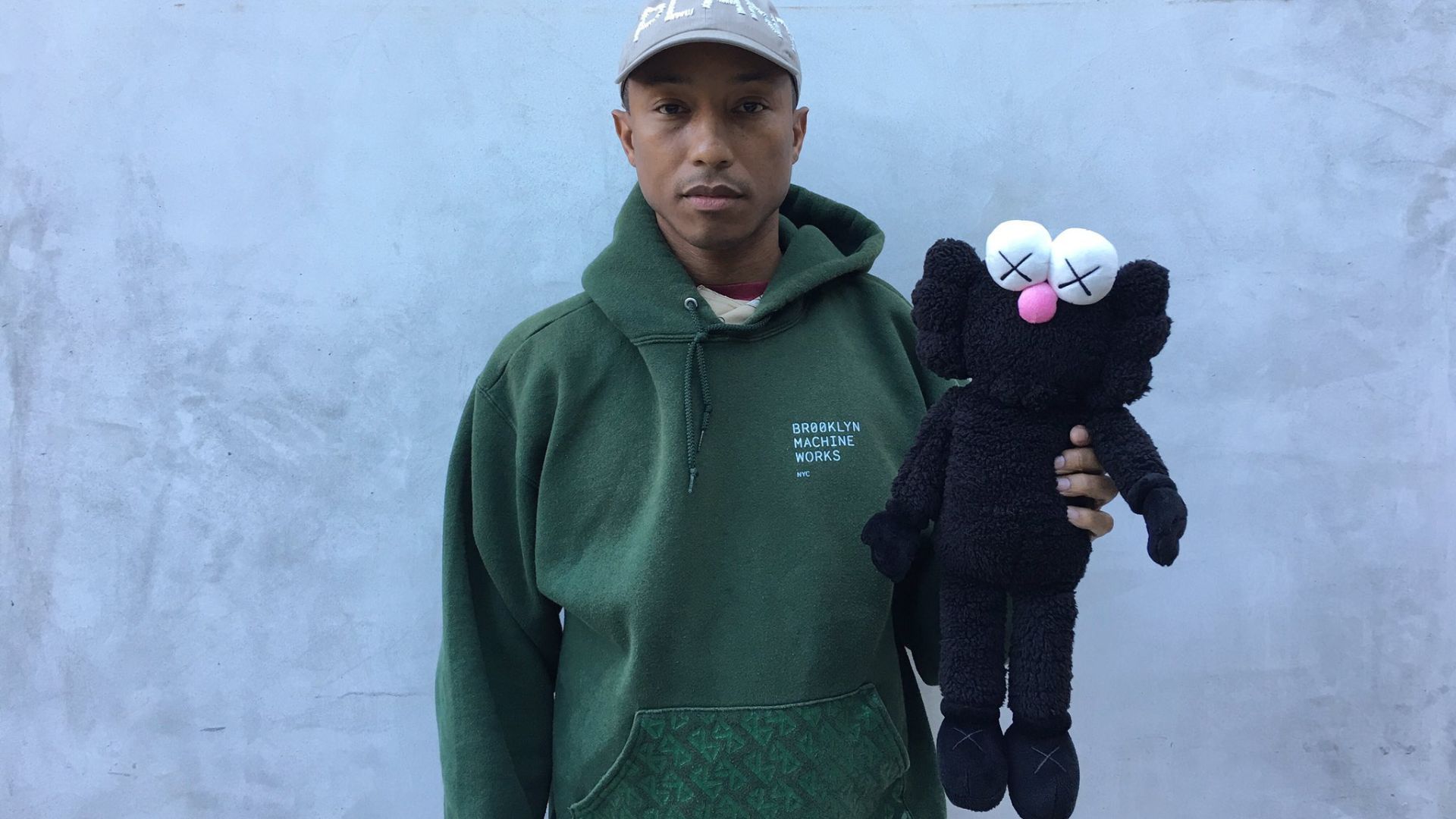 Popular singer-songwriter Pharrell Williams doesn't just display his Grammy wins but also his vast toy collection with multiple expensive KAWS figures grabbing all the limelight in his Miami apartment.
A 2014 guest curator of Toronto's Design Exchange's new candy-coloured exhibition, 'This Is Not A Toy', Williams proudly showed off KAWS' inflatable sculpture Holiday for his 'Something in The Water' festival in Virginia Beach in 2019.
Williams and KAWS have also had multiple collaborations including KAWSBOB 3 (2007); Collection of Pharrell Williams and KAWS; Comme des Garçons, Pharrell Williams, Girl (2014).
Kim Namjoon aka RM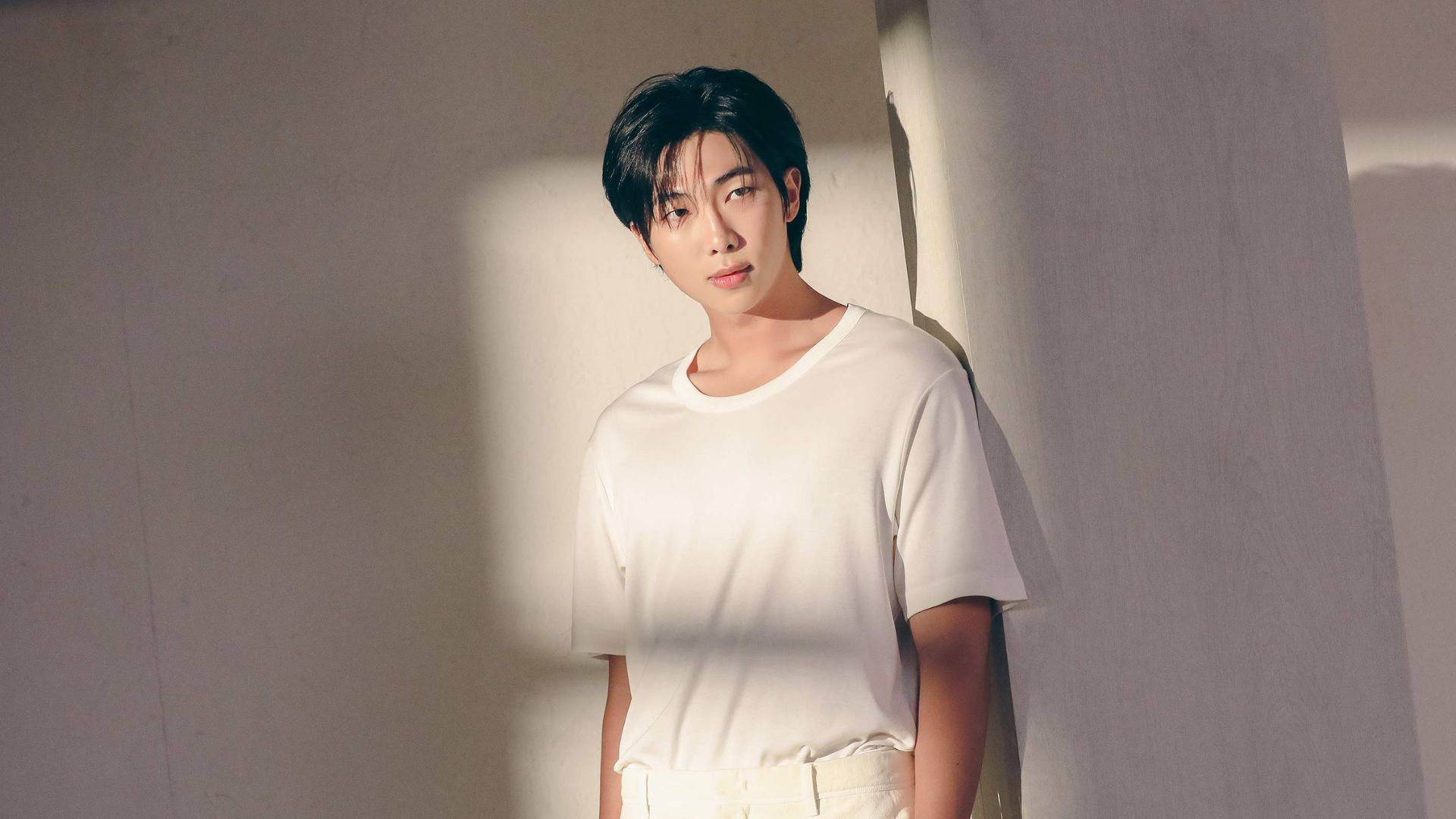 BTS leader and emerging art collector RM is an avid lover of KAWS. Some standouts from the collection of RM's KAWS figures include:
Bearbrick Karimoku x Pao Rosa 400% Figure
Medicom X KAWS
Bearbrick 400% / BWWT Japan Karimoku
Bearbrick x KAWS Original Fake x Nexus 7 Karimoku 400%, Black Wood
OriginalFake x Neighborhood Zooth Dogs (White & Black) (a set of 2)
KAWS Bape Dissected Baby Milo Vinyl Figures
Apart from collecting figures, RM is often seen making his presence felt at various KAWS exhibitions. One such was the BTS leader visiting the 2021 'KAWS: Spoke Too Soon' exhibition held at Skarstedt Gallery in New York.
Virat Kohli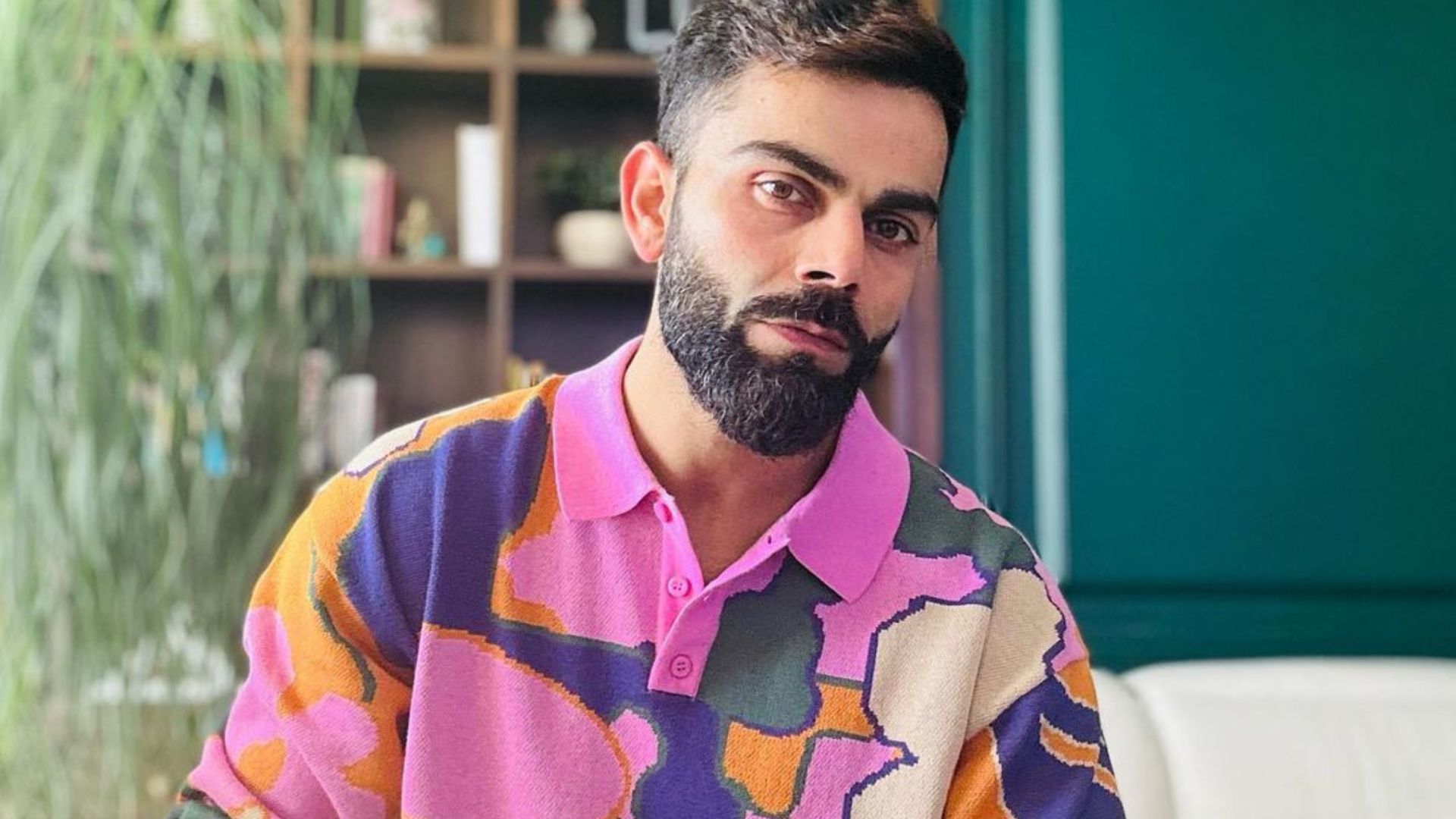 Cricket legend Virat Kohli is one of the rare Indian celebrities who own multiple KAWS figures. And you can earn your chance to have a peek at those by visiting his restaurant One8 Commune in Mumbai, the latest addition to his existing line of restaurants under the same name in Delhi, Pune and Kolkata.
With varying sizes of iconic KAWS Companion figures adorning the corners of his restaurant, Kohli makes sure Mumbai's One8 Commune rightfully pays homage to contemporary art.
Jung Hoseok aka J-Hope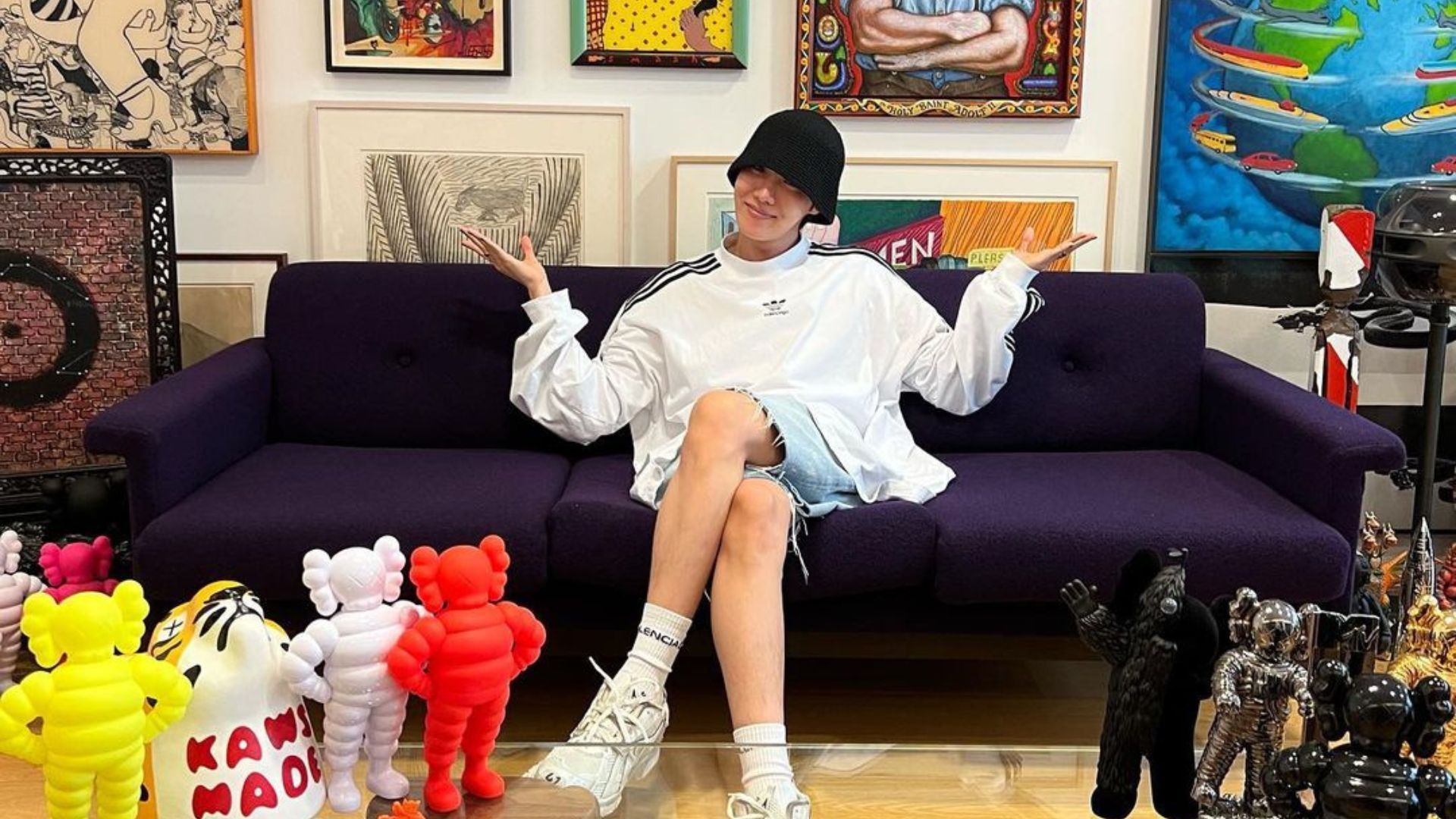 Jung Hoseok aka J-Hope of BTS is another South Korean celebrity who fanboys KAWS. And just like most of the other BTS members, J-Hope too has had a long friendship with the American artist.
The rapper often shares snippets of the various gifts he receives from his artist-friend Donnelly. One such Instagram story was J-Hope showing off his General Mills Monster Cereal with a limited-edition design, a gift to him by KAWS.
Some standouts from J-Hope's KAWS collection include the TAKE Companion figures released in support of Black Lives Matter and the KAWS Holiday Changbai Mountain Vinyl Figure Snowy White.
Apart from this, J-Hope's 2022 album Jack In The Box had its cover art designed by KAWS.
Creative studio All Rights Reserved listed the said J-Hope x KAWS collaboration as one of their best 9 projects of 2022.
DJ Khaled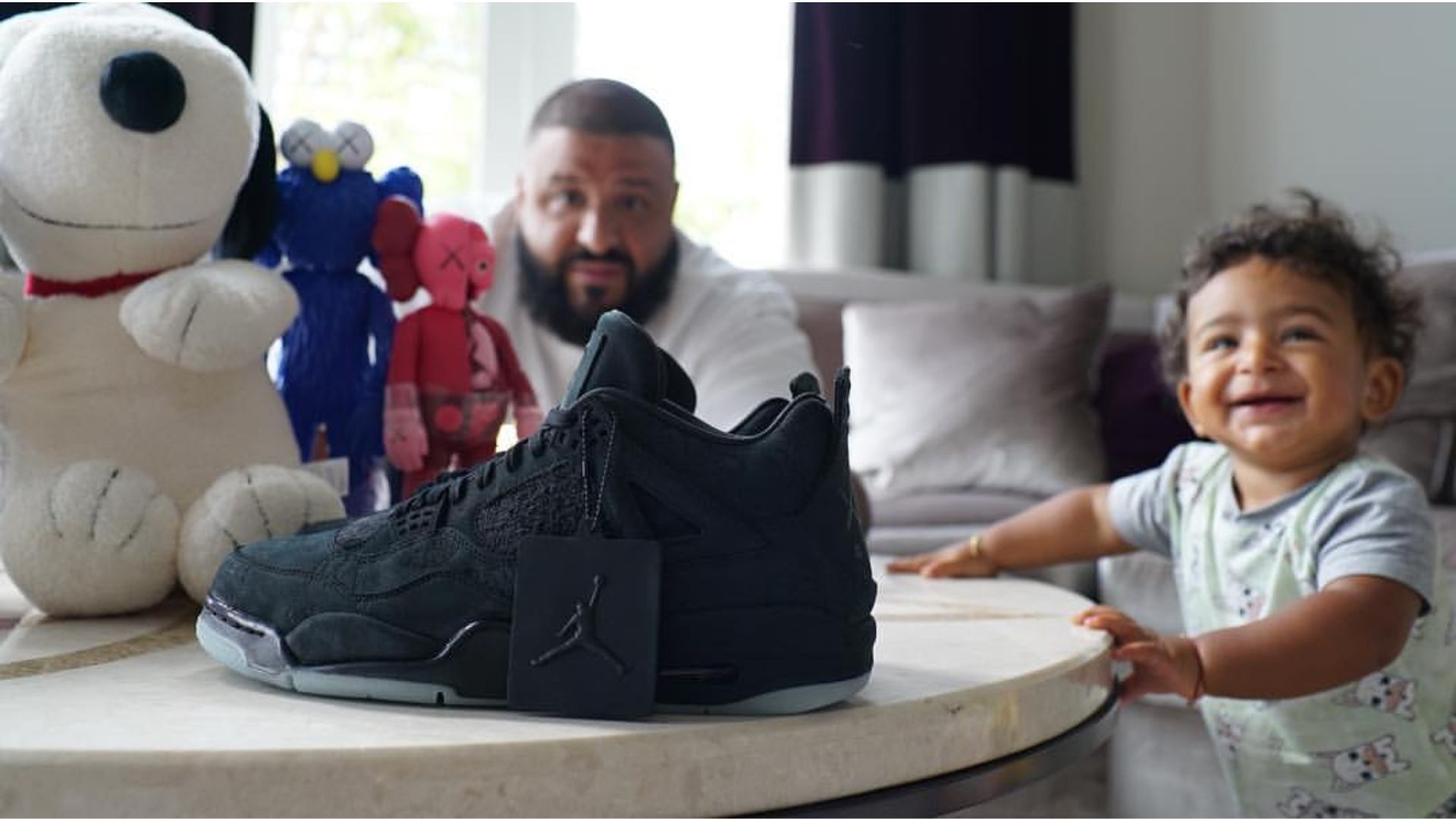 DJ Khaled is one of those celebrities who owns extremely rare KAWS figures and sneakers. The reason is his friendship with the former graffiti artist.
In one of his Instagram posts, you can see the DJ showing his gifts from Donnelly — a pair of the highly regarded Friends & Family exclusive release KAWS x Air Jordan 4, various Companion figures, BFFs and a huge KAWS x Uniqlo x Peanuts Snoopy Plush (Large) White.
Drake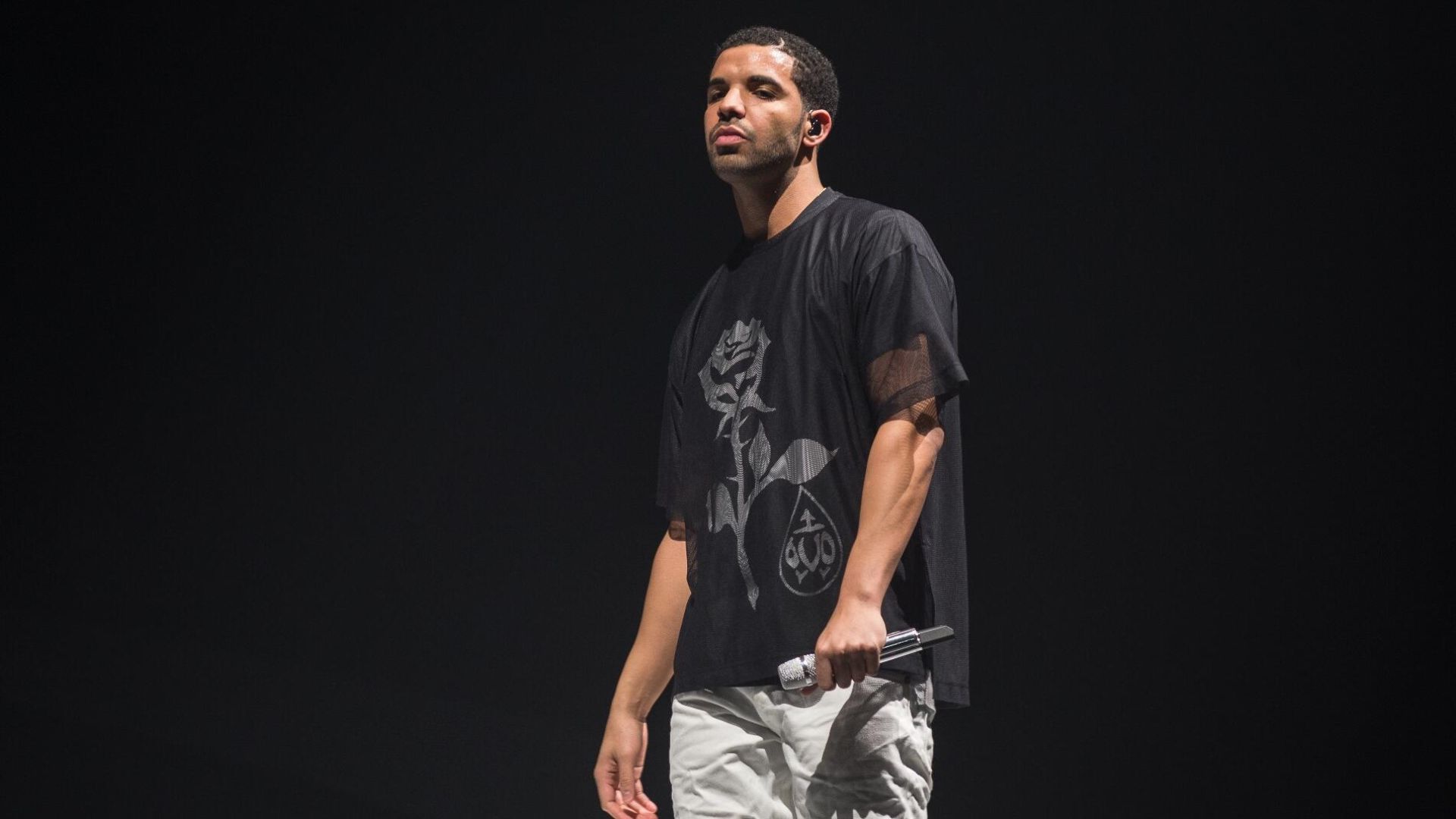 If you are aware of Drake's quarantine "Tootsie Slide" video, you must have definitely had peeks at the covetable KAWS figures owned by the musician, at his Toronto mansion.
The video has portions shot in his foyer where you can see a pair of the KAWS Four Foot Dissected Companion Figures.
Other than owning the figures, Drake also often gets captured wearing the celebrity-favourite black KAWS x Air Jordan 4.
Min Yoongi aka Suga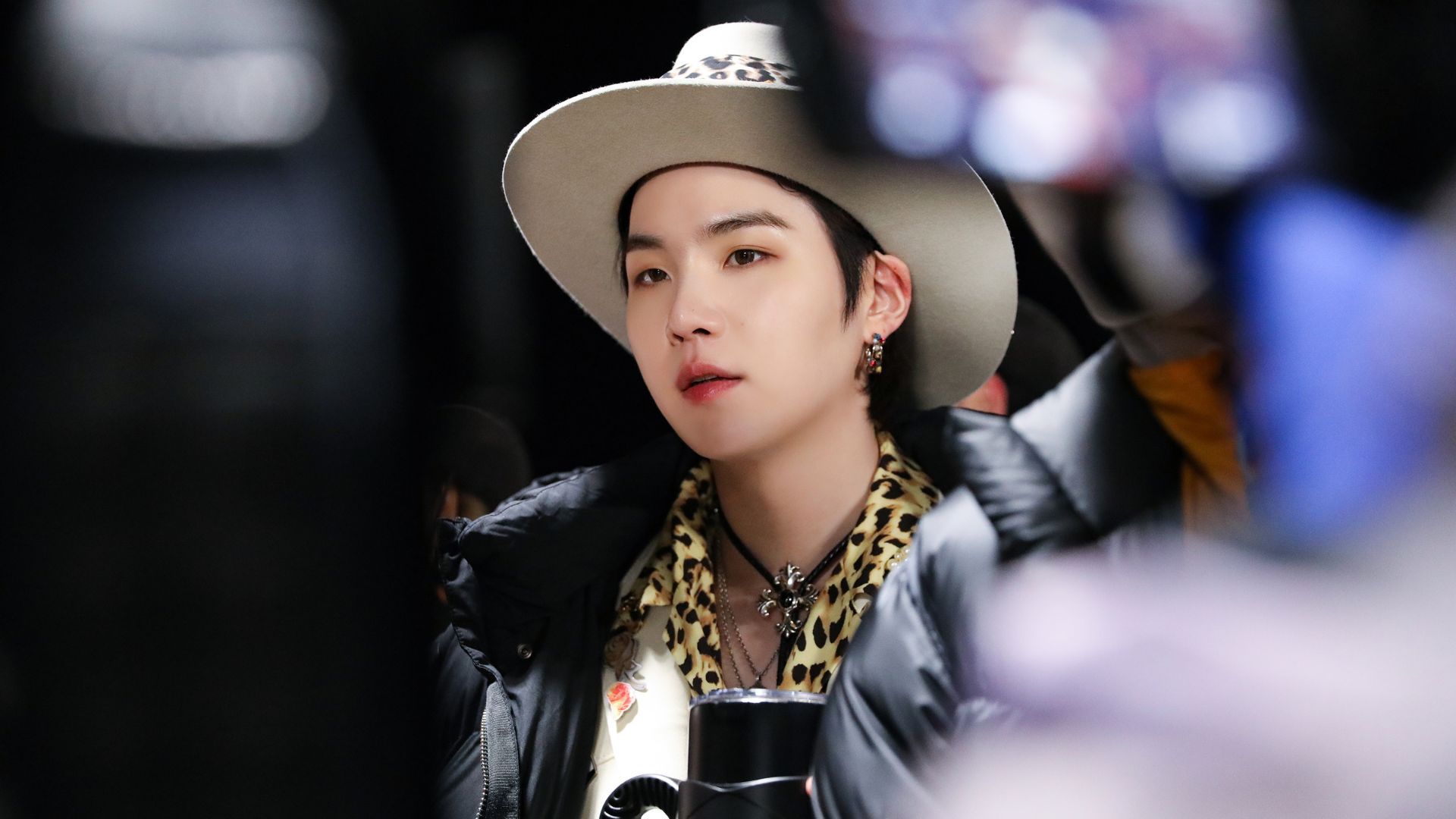 South Korean Rapper-Producer Min Yoongi aka Suga of BTS owns numerous rare collectables. The highlights of his collection include expensive KAWS figures such as KAWS x Uniqlo x Peanuts Snoopy Plush (Large) Black and KAWS Darth Vader Companion.
The BTS Army often gets a peek inside Suga's aesthetic studio that displays most of the KAWS figures owned by the rapper, in his Vlives.
(Main and featured image: bts_bighit/Twitter)
This story first appeared here.