The most prominent directors, cinematographers, actors and actresses from Japan, South Korea, Thailand, India and more are expected to descend upon Hong Kong next month as the Asian Film Awards ceremony returns to the city to celebrate excellence in Asian cinema.
Because of the pandemic, the AFA decided to hold off on the 2022 edition, meaning that films over a period of the past 19 months are considered for this year's awards. Jointly backed by Busan, Tokyo and Hong Kong film festivals, the AFA awards are decided by a jury headed by China's Zhang Yimou, who won best director at the last edition of the AFA for the dramatic film One Second.
See below for the full list of the Asian Film Awards nominations.
For the 16th edition, Korean films continue to make their mark with nominations in every awards category. Korea's veteran director Park Chan-wook's Decision to Leave is a top AFA contender with ten nominations including best film and best director, as well as best actor for Park Hae-il and best actress for Tang Wei. The romantic noir premiered in Competition at Cannes last May and also won Park a best director recognition.
It is closely followed by Japanese feature film Drive My Car, which received eight nominations including best film, best director for Ryusuke Hamaguchi and best actor for Nishijima Hidetoshi. Drive My Car debuted in Cannes in 2021 and had since gone on to win an Academy Award for best international feature film. Hong Kong cinema is also making a strong showing with five films up for nominations. Where the Wind Blows, Anita, A Light Never Goes Out, Warriors of Future and The Sparring Partner have all received nominations. Where the Wind Blows, an epic crime biopic is up for three awards, including a Best Actor for Tony Leung, Best Supporting Actor for Michael Hui, and Best Art Direction for Bill Luk and Andrew Wong. This edition marks the second time Tony Leung has been nominated for Best Actor at the Asian Film Awards, following his prize-winning performance in Lust, Caution (2007).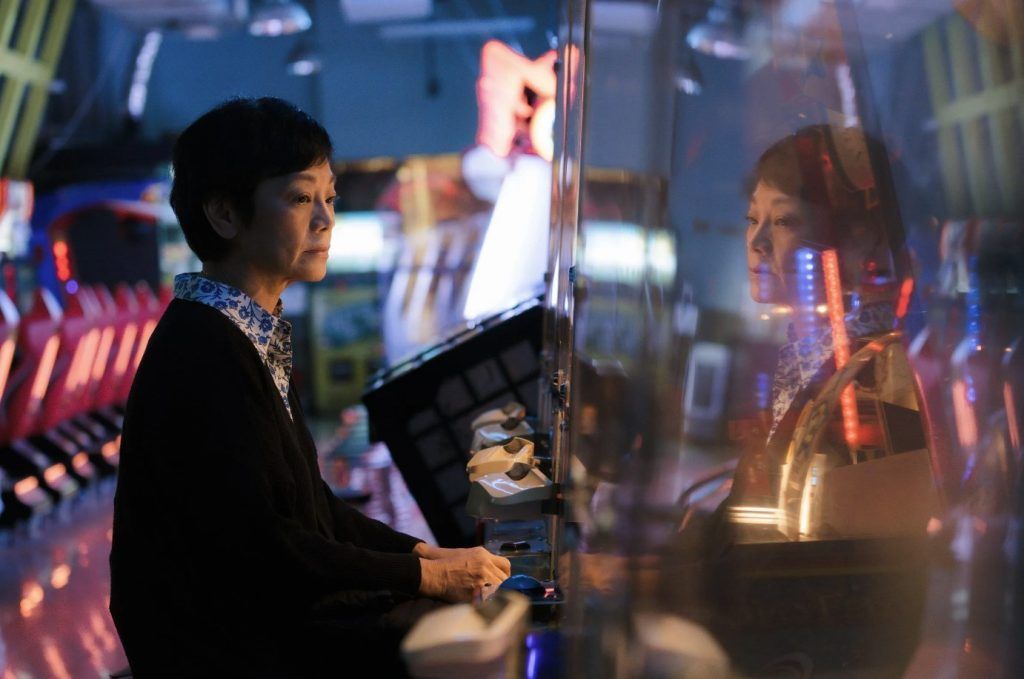 Sylvia Chang, who previously won Best Actress in the 12th edition of the Asian Film Awards, is shortlisted for Best Actress for her role in A Light Never Goes Out. She competes for the prize against Karena Lam (American Girl), Happy Salma (Before, Now & Then), Tang Wei (Decision to Leave) and Baisho Chieko (Plan 75).
The AFA is set to be held at the Hong Kong Palace Museum on March 12th. You can also find out more about the awards at www.afa-academy.com.
And the 16th Asian Film Award Nominees are…
Best Film
Decision To Leave (S Kor)
Drive My Car (Jap)
Poet (Kaz)
Ponniyin Selvan: Part I (India)
When the Waves Are Gone (Phil-Fr-Port-Den)
Best Director
KORE-EDA Hirokazu, Broker (S Kor)
PARK Chan-wook, Decision To Leave (S Kor)
HAMAGUCHI Ryusuke, Drive My Car (Jap)
Darezhan OMIRBAYEV, Poet (Kaz)
Davy CHOU, Return To Seoul (Fr-Ger-Bel-Camb)
Best Actor
PARK Hae-il, Decision To Leave (S Kor)
NISHIJIMA Hidetoshi, Drive My Car (Jap)
SUZUKI Ryohei, Egoist (Jap)
ZHANG Yi, Home Coming (China)
Mohsen TANABANDEH, World War III (Iran)
Tony LEUNG Chiu Wai, Where The Wind Blows (HK)
Best Actress
Sylvia CHANG, A Light Never Goes Out (HK)
Karena LAM, American Girl (Tai)
Happy SALMA, Before, Now & Then (Indo)
TANG Wei, Decision To Leave (S Kor)
BAISHO Chieko, Plan 75 (Jap)
Best Supporting Actor
OKADA Masaki, Drive My Car (Jap)
MIYAZAWA Hio, Egoist (Jap)
IM Si-wan, Emergency Declaration (S Kor)
OH Kwang-rok, Return To Seoul (Fr-Ger-Bel-Camb)
HUI Koon Man, Where The Wind Blows (HK)
Best Supporting Actress
ANDO Sakura, A Man (Jap)
Laura BASUKI, Before, Now & Then (Indo)
KIM So-jin, Emergency Declaration (S Kor)
YIN Tao, Home Coming (China)
KAWAI Yumi, Plan 75 (Jap)
Best New Director
Makbul MUBARAK, Autobiography (Indo-Fr-Sing-Pol-Phil-Ger-Qat)
Saim SADIQ, Joyland (Pak)
Jigme Trinley, One And Four (China)
HAYAKAWA Chie, Plan 75 (Jap)
KIM Se-in, The Apartment With Two Women (S Kor)
Best Newcomer
Louise WONG, Anita (HK)
LEE Ji-eun, Broker (S Kor)
YANG Enyou, Lighting Up the Stars (China)
PARK Ji-min, Return To Seoul (Fr-Ger-Bel-Camb)
MAK Pui Tung, The Sparring Partner (HK)
Best Screenplay
Makbul MUBARAK, Autobiography (Indo-Fr-Sing-Pol-Phil-Ger-Qat)
CHUNG Seo-kyung, PARK Chan-wook, Decision To Leave (S Kor)
HAMAGUCHI Ryusuke, OE Takamasa, Drive My Car (Jap)
LIU Jiangjiang, YU Min, Lighting Up the Stars (China)
Lav DIAZ, When the Waves Are Gone (Phil-Fr-Port-Den)
Best Editing
KIM Sang-beom, Decision To Leave (S Kor)
YAMAZAKI Azusa, Drive My Car (Jap)
ZHU Lin, YONG Wei, GAO Qiongjiali, Lighting Up the Stars (China)
Sreekar PRASAD, Ponniyin Selvan: Part I (India)
Dounia SICHOV, Return To Seoul (Fr-Ger-Bel-Camb)
Best Cinematography
Batara GOEMPAR, Before, Now & Then (Indo)
KIM Ji-yong, Decision To Leave (S Kor)
LU Songye, One And Four (China)
URATA Hideho, Plan 75 (Jap)
Ravi VARMAN, Ponniyin Selvan: Part I (India)
Best Original Music
CHO Young Wuk, Decision To Leave (S Kor)
ISHIBASHI Eiko, Drive My Car (Jap)
A.R. Rahman, Ponniyin Selvan: Part I (India)
Jérémie ARCACHE, Christophe MUSSET, Return To Seoul (Fr-Ger-Bel-Camb)
Bahman GHOBADI, Vedat YILDIRIM, The Four Walls (Turkey)
Best Costume Design
RYU Hyun-min, OH Jung-geun, Alienoid (S Kor)
Karen YIP, Dora NG, Anita (HK)
Retno Ratih DAMAYANTI, Before, Now & Then (Indo)
SHINOZUKA Nami, Egoist (Jap)
Eka LAKHANI, Ponniyin Selvan: Part I (India)
Best Production Design
Vida Sylvia Theresia, Before, Now & Then (Indo)
RYU Seong-hie, Decision To Leave (S Kor)
LI Miao, Home Coming (China)
Thota THARANI, Ponniyin Selvan: Part I (India)
Bill LUI, Andrew WONG, Where The Wind Blows (HK)
Best Visual Effects
JUNG Seung-oh, Alienoid (S Kor)
ZHANG Fan, Moon Man (China)
Srinivas MOHAN, RRR (India)
SATO Atsuki, Shin Ultraman (Jap)
Chas CHAU, LEUNG Wai Kit, KWOK Tai, Warriors Of Future (HK)
Best Sound
TU Duu-Chih, Anita (HK)
KIM Suk-won, Decision To Leave (S Kor)
NOMURA Miki, OBO Tatsuya, Drive My Car (Jap)
Vincent VILLA, Return To Seoul (Fr-Ger-Bel-Camb)
Ashwin RAJASHEKAR, RRR (India)
(Header image: A movie still from Anita, starring Hong Kong's Louise Wong and Louis Koo)