What's Christmas without a hefty handle of gifts that surprise under the Christmas tree? Now, we don't have chimney-access to your festive fir, but we do have a slew of fabulous gifts to give – 12, in fact. Just a little thank you from us, here at Prestige, to you and yours to round out a truly spectacular year.
What's more exciting than an advent calendar-style countdown of prizes, unveiled every weekday from December 8-23 on this very page – bookmark it! – all yours to win? Since we're role-playing as Santa, we might as well drop a sneaky spoiler: expect luxurious staycations in and out of Hong Kong; beauty bits from brands you've been coveting all year; invitations to decadent, delicious feasts – and much, much more. There is no limit to entries, which means you're welcome to enter every single day. And on Christmas Eve, December 24, all winning entrants will be notified on Instagram and directly via email, so make sure to spell-check your entry – and spell-check it twice.
How to enter:
Follow Prestige Hong Kong on Instagram.
Fill in the giveaway form below.
Like our daily giveaway post on Instagram, and tag two (2) friends in the comments.
---
The Prizes
Day 1: Three (3) Maison Francis Kurkdjian 724 Eau de Parfum 70ml (valued at HK$5,640)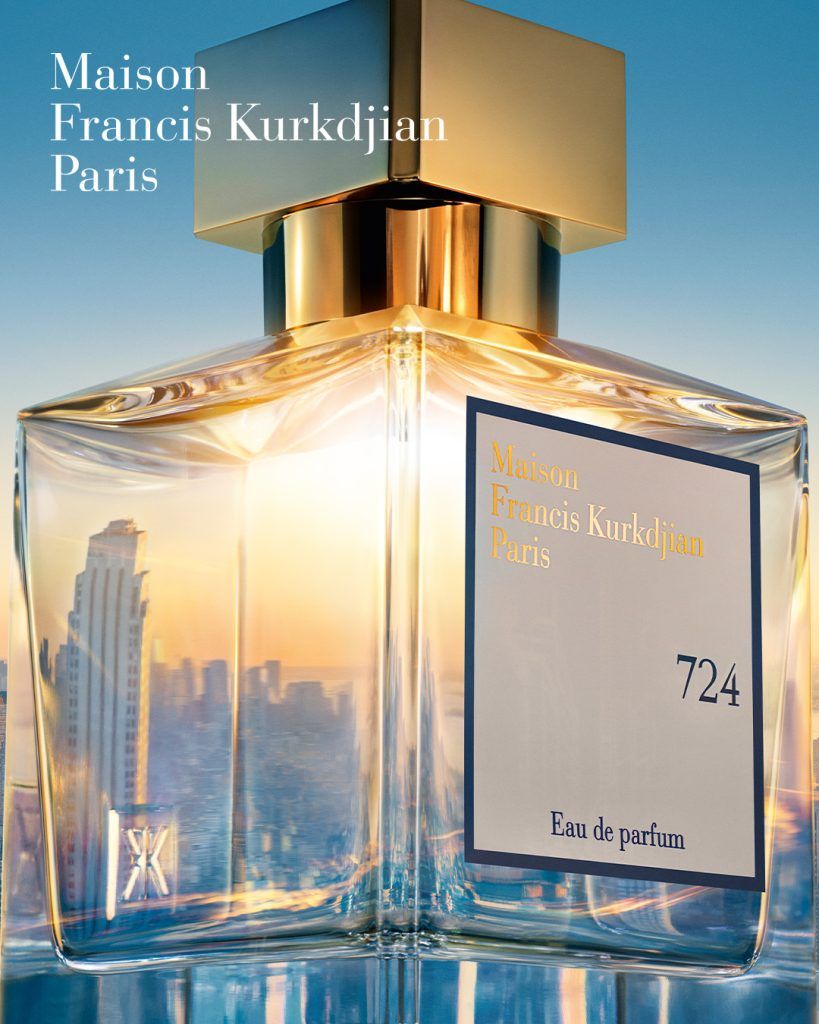 Francis Kurkdjian, whose globe-trotting adventures have brought him from Paris to New York, then Sydney, then Tokyo, Seoul, Shanghai, New Delhi, Mumbai and an entire laundry list to follow, is convinced of one thing. That despite the geographic, socio-cultural, anthropological differences that exist in each and every city, there's a communal magnetism that connects big-city living – and big-city dreaming. "There is something about big cities that sweeps over you, electrifies you, elevates you," the founder of Maison Francis Kurkdjian muses. "I translated that communicative energy, that life pulsating in unison, into a musky, floral, urban fragrance that I named 724, for 24 hours of scented living, seven days a week."
Oozing with notes of Italian bergamot, jasmine absolute and sandalwood, 724 wears its floral-musk like a blanket of protection; an olfactory ode to waking up to the scent of fresh laundry – in Kurkdjian's evocative vignette, we're in Manhattan at the break of dawn – already buzzing; vibrating. Entirely alive. And just for you, dear Prestige reader, there's one for you and for each of your two best friends. Or, all three (3) Maison Francis Kurkdjian 724 eau de parfums – would that be 2172? – just for you, no judgement here.
---
Day 2: Akoni Lynx Sunglasses in Black (valued at HK$5,761)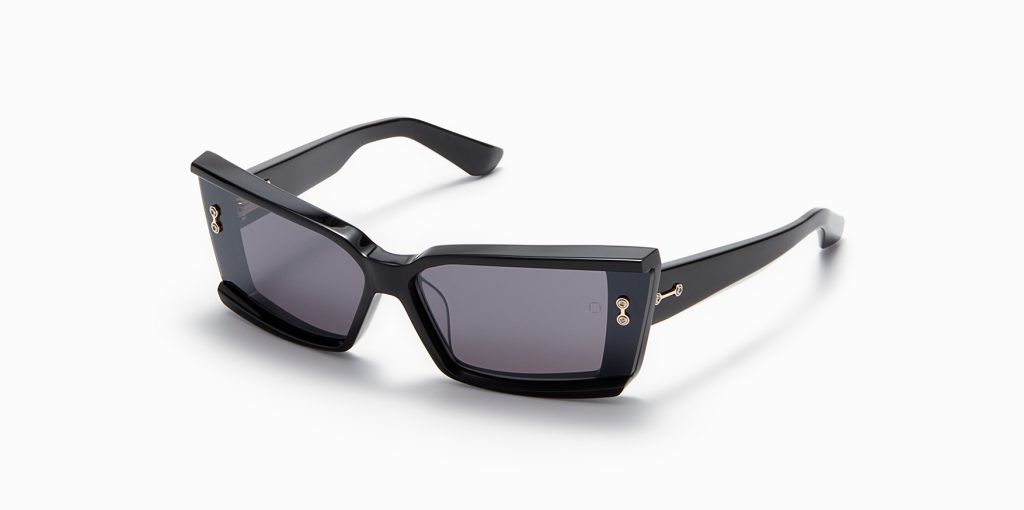 Forever inspired by the architectural landmarks of the twentieth century, Akoni has been for years seated on the pedestal of eyewear expertise, craftsmanship and aesthetic excellence. Akoni's new Lynx sunglasses is an homage to the works of a renowned Brazilian architect Oscar Niemeyer, also dubbed "sculptor of monuments". The form of this pair creates a new dimension of the cat-eye frame – the dip at the nose bridge, traced by the brows, follows the natural curvature of a human face. Attesting to the graphic, precise and, sometimes, maximalist nature of Niemeyer's buildings, Akoni uses thick acetate panels to shape the frame and temples. The masterfully lifted mirrored lenses in grey extend the air of mysticism and modernism.
---
Day 3: Two (2) Night Teardrop Hotel Stays (valued at HK$7,500)
Acclaimed for contemporising centuries-old heritage buildings and vintage tea bungalows-with-views in distinct regions across the island, Teardrop luxury hotels in Sri Lanka are defined by each destination and encourage you to explore, experience and shape your own Sri Lanka story. This giveaway includes 1 night at the Wallawwa near Colombo and 1 night at the Fort Bazaar in Galle, as well as breakfasts for two and a one-way airport transfer from Colombo Airport to Wallawwa. The offer is available for the next 12 months from 1st January 2023 onwards, outside of public holidays. T&Cs apply.
---
Day 4: Two (2) CircleDNA Premium DNA test (valued at HK$4,990 each)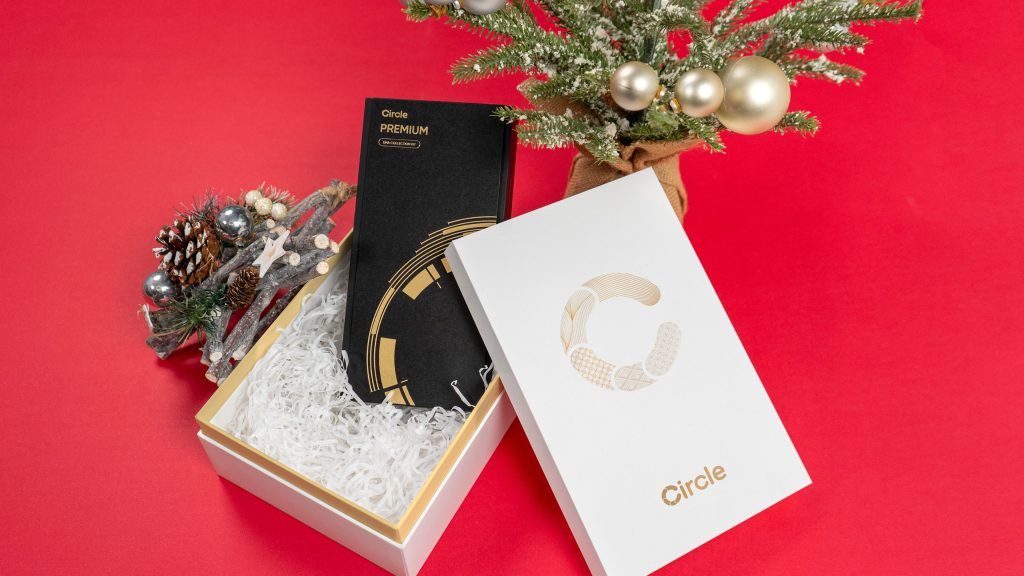 We're knee-deep in gifting season but we admit, it's not always easy to buy gifts for people you care about. People have different tastes after all, and vastly different Christmas wish lists. But at the end of the day, what we all want for ourselves, our friends, our family and every single one of our loved ones is good health. So, why not, for this Christmas, win your loved ones a Premium DNA test kit from CircleDNA so they can have all the information on their health at their fingertips?
---
Day 5: Proenza Schouler Bag from The Outnet (valued at HK$5,712)
Get. That. Bag. Specifically, get this bag from Proenza Schouler by way of The Outnet. Cast in navy pebble-grained leather and fronted with a large-and-in-charge buckle, this top-handle (that can also be worn as a crossbody!) is as everyday as an everyday bag can get. And if you love it, there's this and so much more priced-down stunners on The Outnet – because your brother-in-law and favourite cousin doesn't need to know you didn't pay full-price for their brand-new designer 'fits. Our secret!
---
Day 6: A LKF Concepts Dining Voucher (valued at HK$5,000)
Calling all foodies! Esculent indulgences are a must for the holiday season, and if your Christmas wish is a bellyful of deliciousness, a ticket to all of the restaurants within LKF Concepts' delicious family might just be the festive wish you've been ten-fingers-crossed wishing for. Whether it's surf and turf at Porterhouse, family-style Italian at Aria, award-winning pizza at BACI, or plates upon plates of the freshest sushi and sashimi at Tokio Joe, Kyoto Joke and Fumi, a lot of food await – and by a lot, we mean exactly HK$5,000 worth of delightful, delectable fare. Bring a friend – or bring five! – and make it a party.
T&Cs:
This voucher is valid for dine-in during dinner time from January 1 to February 28, 2023 (both days inclusive) with a blackout date on February 14, 2023.
This voucher is only applicable to the restaurants of LKF Concepts: Aria, BACI Trattoria & Bar, Fumi, Porterhouse Seafood & Steak, Kyoto Joe and Tokio Joe.
To redeem the offer, guests must present this voucher upon ordering.
This voucher cannot be used in conjunction with other promotional offers, coupons and discounts.
This voucher is only valid once and unused balance will not be refunded or exchanged for other takeaway food, beverages and merchandise.
In case of disputes, the decision of LKF Concepts shall be final.
---
Day 7: 3 Intense Glow Treatment Sessions at Esthe Clinic (valued at HK$6,900)
Looking for a pain-free and non-invasive option that leaves you with glowing dewy skin? The Intense Glow treatment is the answer with proven results in evening skin tone, reducing hyperpigmentation, tightening pores and increasing collagen production. Esthe Clinic is giving away not one, not two, but three full sessions of Intense Glow treatment. Say goodbye to dull saggy skin!
---
Day 8: Three (3) Guerlain Aqua Allegoria Forte Eau de Parfum and Rouge G Lipstick sets (valued at HK$1720 each)
Guerlain has opened up a new chapter for the Aqua Allegoria – a new range that's richer and more intense called the Aqua Allegoria Forte. The new range revisits the brand's two most iconic scents, Mandarine Basilic and Rosa Rossa, enhancing the nose of the eau de perfumes as well as increasing the volume of each bottle. If you haven't had a sniff yet – you should, now. Mandarine Basilic smells like fresh and tangy mandarins sublimated by warming vanilla underlined with base notes of sandalwood, while Rosa Rossa is a heady dose of rose – a trio to be exact – of the French, Turkish and Bulgarian variety, brightened with notes of white peach and woody tones of sandalwood and patchouli.
The beauty set is completed with a Rouge G de Guerlain lipstick shade – a luscious, long-wearing lip colour in a satin finish that is infused with lip care. With jojoba and mango butter embedded in the formula, as well as hyaluronic acid and gugul resin, your plumped and moistened lips will thank you later.
We're giving away three (3) sets of one Aqua Allegoria Forte perfume and one Rouge G Lipstick, packaged in a delightful pouch that'll make quick touch-ups at holiday dinners and parties a breeze.
---
Day 9: MZ Skin Glow Boost Ampoules, Pigmentation Correcting Ampoules and Instant Radiance Facial Kit (valued at HK$6,600)
Dr Maryam Zamani's MZ Skin is an award-winning skincare brand that merges medical know-how with opulent textures that defy age itself. For the ninth day of #AVeryPrestigeChristmas, MZ Skin offers an impressive collection of its precious ampoules and an instant radiance facial kit.
First up is a set of ten Glow Boost Ampoules, designed for a five-day-long ritual that's guaranteed to restore your skin's youthful glow and natural luminosity. The ampoules are precisely formulated with medical-grade Vitamin C, Lactic Acid, Glycolic Acid and a Meso Cocktail – a harmonious elixir that brightens, hydrates and smoothens the complexion.
The adverse effects of the sun cannot be underestimated, especially in a place like Hong Kong. Over-exposure to UV light might lead to age spots, melasma, hyperpigmentation and not to mention the rapid degradation of collagen, and with it, skin's elasticity. The Pigmentation Correcting Ampoules are designed as a 7-day treatment programme that combines Vitamin C, Alpha Arbutin Booster, Glutathione Booster and Tranexamic Acid Booster that promote a healthy, youthful glow and offset hyperpigmentation.
Last but no means least, MZ Skin also offers its indulgent Instant Radiance Facial Kit that includes Radiance & Renewal AHA Instant Clarity Refining Mask, Retinol Skin Booster, Vitamin C Ampoule, Lactic Acid Ampoule, Spa headband, Mask Brush, Facial Cleansing Pad and Sculpting Rose Quartz Gua Sha. This regimen delivers spa-worthy benefits directly to you thanks to potent ingredients targeted at all visible signs of ageing.
---
Day 10: An S&S Hospitality Dining Voucher (valued at HK$5,000)
Come one, come all, and for the tenth day of #AVeryPrestigeGiveaway, please come hungry. Because whether you're drooling for ALTO's dry-aged ribeyes, day-dreaming about Bombay Dreams' fine Indian fare, heart-eye gazing at Bouchon's plats principaux, willing to brave the cold for post-hike Fiamma pizzas or hoping to tip a couple – more than a couple! – back at Dragonfly and Boticario, HK$5,000 dollars' worth of delicious, decadent, award-winning meals await at all ten of S&S Hospitality's venues – which, if we're counting correctly, also include Braza, Harbourside Grill, Monsoon and Spiga! Wow, that's a mouthful. Eat your festive heart out.
T&Cs:
This voucher is valid for dining at any S&S restaurant, bar and terrace.
A reservation shall be made in advance. The voucher must be presented upon arrival.
This voucher is non-refundable and cannot be redeemed for cash and no changes if the billing amount is less than the voucher value.
Any unused balance shall be automatically forfeited upon the expiry date.
This voucher is not valid on Valentine's Day, Mother's Day, Christmas Eve and Day, New Year's Eve, and all fireworks nights at ALTO Bar & Grill and Harbourside Grill.
This voucher is not valid for payments toward private parties or events.
This voucher can be used for any dine-in and takeaway services.
No minimum spending required.
No replacement will be given if the voucher is lost, stolen or damaged.
In case of any dispute, S&S Hospitality reserves the right of final decision.
---
Day 11: Sonos One Smart Speaker and Sonos Ray Soundbar (valued at HK$ 4,998)
The lucky winner of the 11th day of #AVeryPrestigeChristmas giveaway is about to have their cosy movie nights be transformed into an unparalleled cinematic experience with this high-tech duo from Sonos: Sonos One Smart Speaker and Sonos Ray Soundbar.
Sonos One Smart Speaker offers rich, universal sound that can be controlled with your voice through a Sonos app or Apple AirPlay 2 thanks to its built-in Alexa and Google Assistant. Sonos One's purpose, above all, is to make your busy days a tad but simpler. Who would want to waste precious seconds to manually fast-forward between podcast episodes on their phones while making an elaborate dinner for 12?
Sonos Ray Soundbar, on the other hand, is true blockbuster sound encapsulated in a sleek device. This one offers crisp stereo sound that can be tailored to your liking with the Sonos app.
---
Day 12: One Night Stay at the Four Seasons Hong Kong (valued at HK$5,000)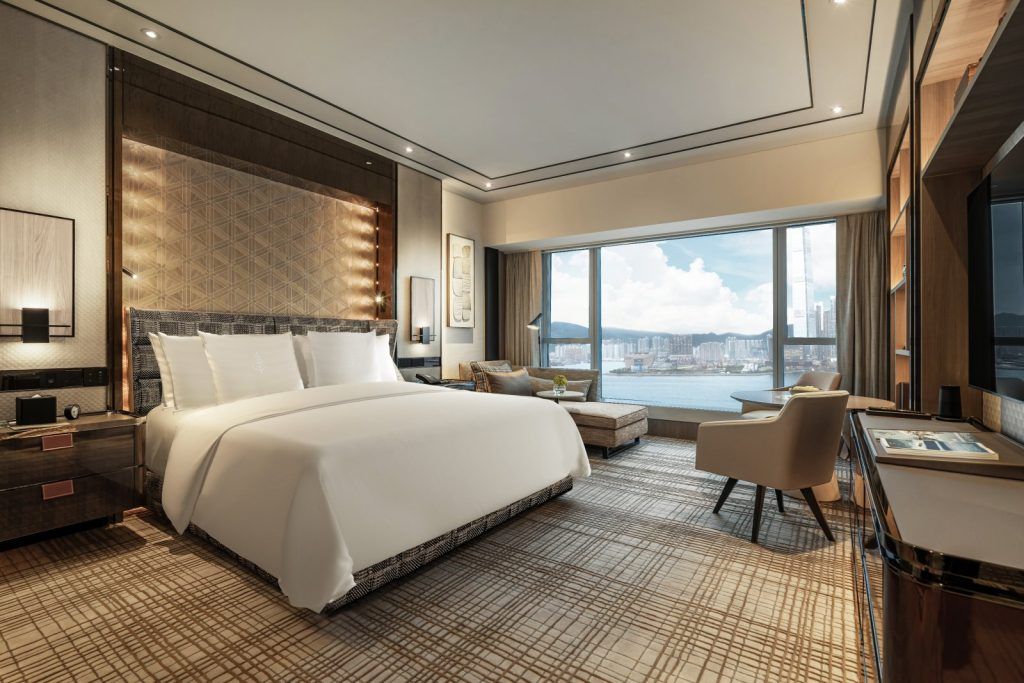 On the grand finale of #AVeryPrestigeChristmas giveaway, one lucky winner is about to cop a fabulous stay at the Four Seasons Hong Kong, home to some of the finest wining and dining establishments and a state-of-the-art spa. The package includes a one-night stay at the newly renovated Deluxe Harbour View Room, and comes with daily breakfast and a three-course set dinner for two at The Lounge or through in-room dining.
Validity until 31 March 2023. Black out dates: 19 to 23 March and 30 March.
---
Day 12: Three (3) Oribe Signature Experience Collections and 3 (three) Beautiful Color Travel Set (valued at HK$ 5,100)
For the grand finale of #AVeryPrestigeGiveaway we are giving out not one gift but two! In addition to the Four Seasons staycation, we are offering an ultimate luxurious haircare experience from Oribe: three Signature Experience Collections and three Beautiful Colour Travel Set, both in a beautiful limited-edition packaging created by Japanese artist Kohei Kyomori. The first one includes Signature Shampoo and Conditioner along with Côte d'Azur Replenishing Body Wash and Restorative Body Crème to elevate your home rituals to a spa-worthy experience. The second set is Shampoo and Conditioner designed to preserve coloured hair, while nourishing each strand.
---