Is it empowering or tokenising when we single out businesses and organisations set up by women? To find out, we spoke to five female entrepreneurs in Hong Kong.
Only about 11 percent of start-ups are founded by women. And during the Covid pandemic, the funding for female-founded companies saw a 28.1 percent decrease than before the outbreak, while male-led businesses saw a much smaller fall of 5.4 percent. Such statistics reflect the indisputable correlation between opportunities and gender, and pose the question whether the term "female founder" is empowering or tokenising.
To some, it seems a perfectly valid way of acknowledging that women are capable of succeeding as much as men, in spite of their journeys generally being more difficult. Others regard it as a double-edged sword that, at best, is a temporary necessity until the world is in a place where all founders and CEOs can be celebrated equally for their accomplishments, regardless of gender.
To discuss the term "female founder", along with the issues faced today by women entrepreneurs, I spoke to Genevieve Chew and Jacqueline Chak of Edit and Editecture, Ariane Zagury of Rue Madame, Dorothy Chau of Botanic Pretti5 and Harmony Ilunga of HarmonyHK, all of whom set up and own their businesses in Hong Kong.
"In a sense, I do feel that it's tokenising and somewhat patronising," says Zagury, who more than 10 years ago was responsible for bringing some of the most revered French luxury brands to Hong Kong with her company, Rue Madame. "But as women founders are so under-represented, they need to be highlighted and supported to provide more visibility and inspire other women. I hope in the future it will be something that need not be mentioned, and that we can look at all founders based on their abilities and what they create rather than their gender."
Chew and Chak, who pioneer sustainable practices in architecture and interior design with Editecture– and in fashion with Edit – believe that "female founder" is a term of endearment that signals recognition. "I don't mind it. I think it's a compliment and acknowledgement for a female nowadays that we've worked to this stage that men acknowledge us being a female founder," says Chak.
"I think it takes so much of a man to acknowledge that, which I find quite charming," adds Chew.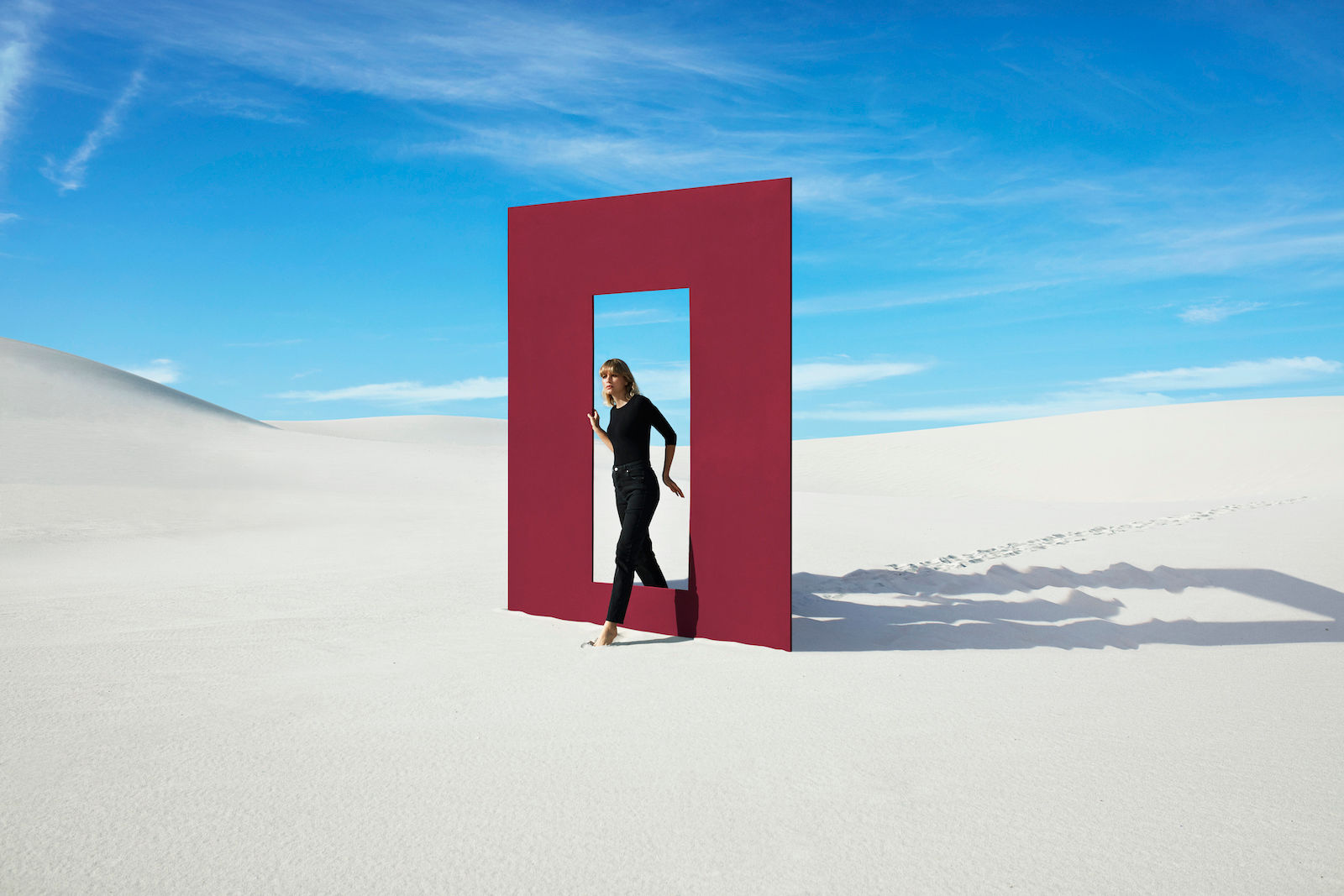 The workplace and gender
If we dreamed of a society in which the gender roles are blurred, we might question the importance of acknowledging gender roles in the workplace. For Dorothy Chau, founder of the skincare brand BotanicPretti5, there's no difference. "We still have to show that we're capable of doing the job, so the gender acknowledgement doesn't mean anything in terms of the job title or whether it brings a certain halo effect in the corporate world," she says.
Harmony Ilunga, founder of HarmonyHK, a refugee-curated social enterprise and modelling agency, has a unique perspective on the issues of diversity and equality in the fashion industry and entrepreneurial space in general. To her, gender acknowledgement in the workplace shouldn't matter, so long as there are codes in place to ensure that everyone's voice is heard.
"I won't say that it's bad, and I won't say that it matters that much, as long people are being treated equally," she says. "There's been a lot of men in decision-making and, at certain times, they tend to forget about the female perspective. If we're fighting for equal rights, it's important to hear both genders, to see how both of them can lead."
How to empower?
Empowerment can take many forms, from corporate policies to something as simple as sharing stories. Even in heavily male-dominated fields, such as banking, there are examples of corporations taking steps to empower women. For example, Goldman Sachs recently pledged US$10 billion in direct investment to address gender and racial bias as a part of its One Million Black Women initiative.
According to HarmonyHK's Ilunga, support and stories told by women can certainly inspire change. "Obviously, with HarmonyHK, which I founded, I provide a platform for other young people to come in, saying that even though I was in certain circumstances, I was able to create this," she says. "That's how we can show how we can overcome certain circumstances. These are things we can do: provide a platform, listen and get as much support as we can."
Often, stories inspire compassion. Compassion is what creates an environment in which everyone can succeed. Since the dawn of history, women have been subjected to much crueller scrutiny than their male counterparts,
so that today, female founders and CEOs are still expected to meet ridiculous expectations of "having it all".
"Society is constantly pushing an unattainable ideal of perfection, especially to women – to be the perfect mothers and career women – and all while looking immaculate," says Zagury. "This is unrealistic and it also provides no room to make mistakes.
"Mistakes, I believe, are essential to success. If we're too afraid to make mistakes, we're less likely to take risks or try something innovative, which is key to every successful entrepreneur," Zagury adds.
Long live the girlboss?
The year 2020 saw an outbreak of negative reports concerning prominent female CEOs who'd previously been regarded as pioneers in their respective industries. They eventually led to the dethronement of prominent figures such as Refinery29's Christene Barberich, Man Repeller's Leandra Medine Cohen and Reformation's Yael Aflalo. As once-promising women who'd supposedly epitomised the word "girlboss" stepped down, it inevitably posed the question whether that era was over. In other words, is it possible for women to remain empowered without making the mistakes associated with patriarchy?
Zagury believes the key is collaboration. "There are so many positive aspects of women leadership and management," she says. "The Harvard Review found that women excelled and ranked higher than men in 12 out of 16 aspects of leadership – and they showed a higher proclivity for out-of-the-box thinking and resilience.
"Women can bring so much to the table and, for me, I think the importance lies in the genders working alongside each other collaboratively, rather than instilling an 'us and them' mentality, both in a corporate environment and at home."
Ilunga adds an argument on self-accountability. "You don't have to be confined by patriarchy, as long as you know what your standing rules are and why you came here," she says. "You know your goal. As long as there's equality in the workplace and women know their key role and know what brought them into that place and why they do what they do."
As for Chak and Chew, they envisage a future where true equality exists, and that the journey towards a world free of gender discrimination has begun. "It will be even more equal in the coming future that we can see. I think it's because, with the respect that men are giving to two females, we have more confidence to do better," says Chak.
"And I want to give credit for that to the men of today," says Chew. "A lot of articles talk about how there's still a little bit of a taboo about women. But I want to say that we've moved on quite a lot. Men these days are understanding and they've come far."
Meet the 2021 Prestige Women of Power