Sony and Honda have partnered up to develop Afeela, their very own electric vehicle that's set to be on the roads by 2026.
Move over, Tesla; there's a new EV manufacturer in town. At this year's CES conference, Sony announced a joint venture deal with car manufacturer Honda to form a new company named Sony Honda Mobility Inc. that will focus on producing electric vehicles. But on top of that, they actually rolled out on stage their very first prototype: the Afeela.
Hero image credit: SHM-Afeela.com
Sony Honda Mobility's Afeela, the brand new EV coming on the scene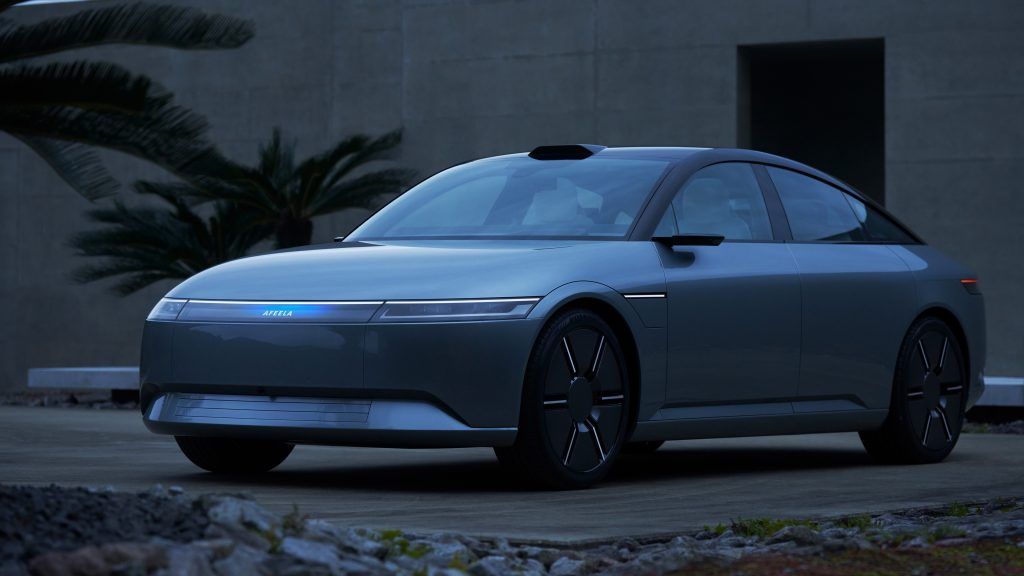 CEO of Sony Honda Mobility Yasuhide Mizuno took to the stage to unveil the Afeela, and though it gives us a glimpse of what the car looks like, Mizuno didn't really delve into a lot of details about the car's features. The software and user interface technology is integral to the car's development as much as performance because, as Mizuno said, "At the heart of this mobility experience is the word 'feel'." That explains why that is literally in the middle of the car's name.
The four-door sedan also has 45 sensors in and outside the car in hopes of minimising accidents. Afeela will also have Level 3 automated driving, meaning that it can drive in traffic jams but the driver must be ready to take over when the system notifies. One of the more unique things about the car is that its front bumper is customisable, which is meant to be a way for drivers to interact with others on the road. The presentation showed off a number of different designs including a Spider-Man design, though there's no doubt this will also be used to vent off steam during bouts of road rage.
Interior-wise, the company is utilising Unreal Engine when designing its interfaces. That may seem a little overkill. But considering that both front headrests have screens so rear passengers can watch films, listen to music, and—if the presentation is to be believed—play PlayStation 5 games, then using Unreal Engine makes sense.
No details were given on the price of the Afeela but Mizuno did announce that they were aiming for preorders to be possible in the first half of 2025 and sales to be possible in the same year. The car will arrive in North America by 2026.
The world's car manufacturers have recently made a huge shift towards developing EVs. Whether Afeela will stand out because it's being developed by Honda and Sony remains to be seen.
Watch Yasuhide Mizuno introduce Afeela below.