One of the most sought-after Southeast Asian travel destinations over the last couple of years has been Vietnam. The country is a treasure trove of all things nature and culture, and is amazing for the budget traveller, too. So, if you're planning on travelling, here are the best places to visit in Vietnam.
If you're looking to visit more countries this year, Vietnam should be on your bucket list. The country is complete with scenic landscapes and ancient architectural sights such as temples. Great for budget travellers, Vietnam has ample city experiences and some of the most delectable street food options.
Vietnam is also great for digital nomads and expats. So, in case you're planning to visit this beautiful, cultural nation, here's your guide to the best places to visit in Vietnam for an enriching experience.
Places to visit in Vietnam for an amazing experience
Ha Long Bay Ha Long Bay (also spelled as Halong Bay) is a beautiful destination that boasts of azure waters and clear skies. The place speaks of tranquility, and it consists of limestone formations which make it all the more mesmerising. The best way to experience this UNESCO World Heritage Site is through boats, so be sure to hire one when in the area. Ha Long Bay also offers overnight tours to get enchanted in its mesmerising beauty through the night. It is truly among the best places to visit in Vietnam, and will make for a memorable experience (or two)!
How to reach: Ha Long Bay can be reached via road (about four hours from Hanoi) and train (a station is in Ha Long City). The closest airports are Van Don Airport, Noi Bai International Airport and Cat Bi International Airport.
Book your stay at Dora Cruise here
Hanoi The Vietnamese capital is a place vibrant with local culture blended with ample modern amenities, making it a great place to visit and stay at. The second largest city in the country, Hanoi also offers some unique experiences such as dining along a railway track, delectable street food, ample lakes, museums and many architectural marvels.
How to reach: Hanoi, being the capital, is well-connected via roads, air and train. International flights from various cities in India also ply to Hanoi multiple times in a week.
Cu Chi Tunnel Vietnam has seen its fair share of war, and thus, the country also has some destinations that take you back to the era. Among them is the Cu Chi Tunnels. The extensive network of these tunnels was used during the war, and the stretch for over 250 kilometres. They allowed troops to operate and communicate with Ho Chi Minh City. When here, get a guide who will take you through the narrow, unlit areas of the tunnel – so much so that you might have to go down on your knees and crawl through some sections!
How to reach: You can reach here via road from Ho Chi Minh City
Mekong Delta Mekong Delta is formed where the Mekong River finds its wat to the city. Among the best places to visit in Vietnam, the destination is characterised by the crisscross maze that the waterways form. Also known as the 'Rice Bowl of Vietnam', the destination is complete with lush paddy fields and a robust local life. Visit the floating markets via boat and see places such as the U Minh Mangrove Forest and Cau Mau Nature Reserve, among other beautiful places here.
How to reach: The place is accessible via road
Book your stay at Sheraton Can Tho here
Hue Among the places to visit in Vietnam us Hue. The town is a historic location, filled with relics from 19th century Nguyen emperors. Witness marvellous archaeological sites, the magnificent Perfume River, old but mighty gates, tombs, pagodas and a lot more on your visit here.
How to reach: The closest international airport is in Da Nang, while the domestic airport closest to Hue is 30 minutes away. The place is also reachable via train and road
Ho Chi Minh City The largest city in Vietnam, Ho Chi Minh City is the commercial centre here. Visit for its restaurants and cafes, insane cosmopolitan culture and its heritage spots, too. At the centre of the city is Dong Khoi, known for most of the city's touristy destinations. Visit Ho Chi Minh City's museums that house relics and artefacts from the 19th century and before, plus experience the stunning (and few surviving) examples of the French colonial architecture here.
How to reach: Ho Chi Minh City is well-connected via air, road and train. The international airport here also connects the country to major cities abroad
My Son My Son is an important site in Vietnam and is one of the most stunning and charming places to visit. The place is surrounded by mountains covered in a dense cover of forests. The ruins in My Son date back to the 4th Century, and this old Hindu religious centre is still much in use till date. The temples located here are made or red bricks and sandstone and have influences from India and Malaysia.
How to reach: My Son is accessible via Hoi An, and can be reached via road
Hoi An Hoi An is a town complete with lots of history. The place has beautiful (and well-preserved) merchant houses, going back to Hoi An's trading era in the 15the century, is an important part of the country's trade history with Japan and China. A lot of these houses are open to the public, where you can visit and experience those times. What's more, the many small pagodas and beautiful, quaint streets to transport you back to the simple times.
How to reach: Da Nang International Airport is about 30 kilometres from Hoi An, and you can also reach here by road
Book your stay at Citadines Pearl Hoi An here
Sapa If you want to spend a couple of days in the quiet countryside, head to Sapa. The place shares its border with China, and is complete with terraced hills and many slopes. The rural villages and raw, authentic life here is what is attractive about Sapa, which makes it great for those wanting to stay away from the cities. Head there for treks and some calm. Purchase handmade jewellery and head to the gothic church, colonial sites and more.
How to reach: The nearest train station is in Lao Cai, and Sapa is reachable by car from most major towns
Phu Quoc What makes Phu Quoc popular is its clear blue waters and white sand beaches, making it a popular destination for travellers. Located in the south of Vietnam, Phu Quoc is great for sipping on cocktails as the sun goes down, grabbing a bike to trail the dirt roads, and fun local markets with delectable cuisine and beverages.
How to reach: Phu Quoc is connected via air and roads. You can also board a ferry till here from several other destinations
Nha Trang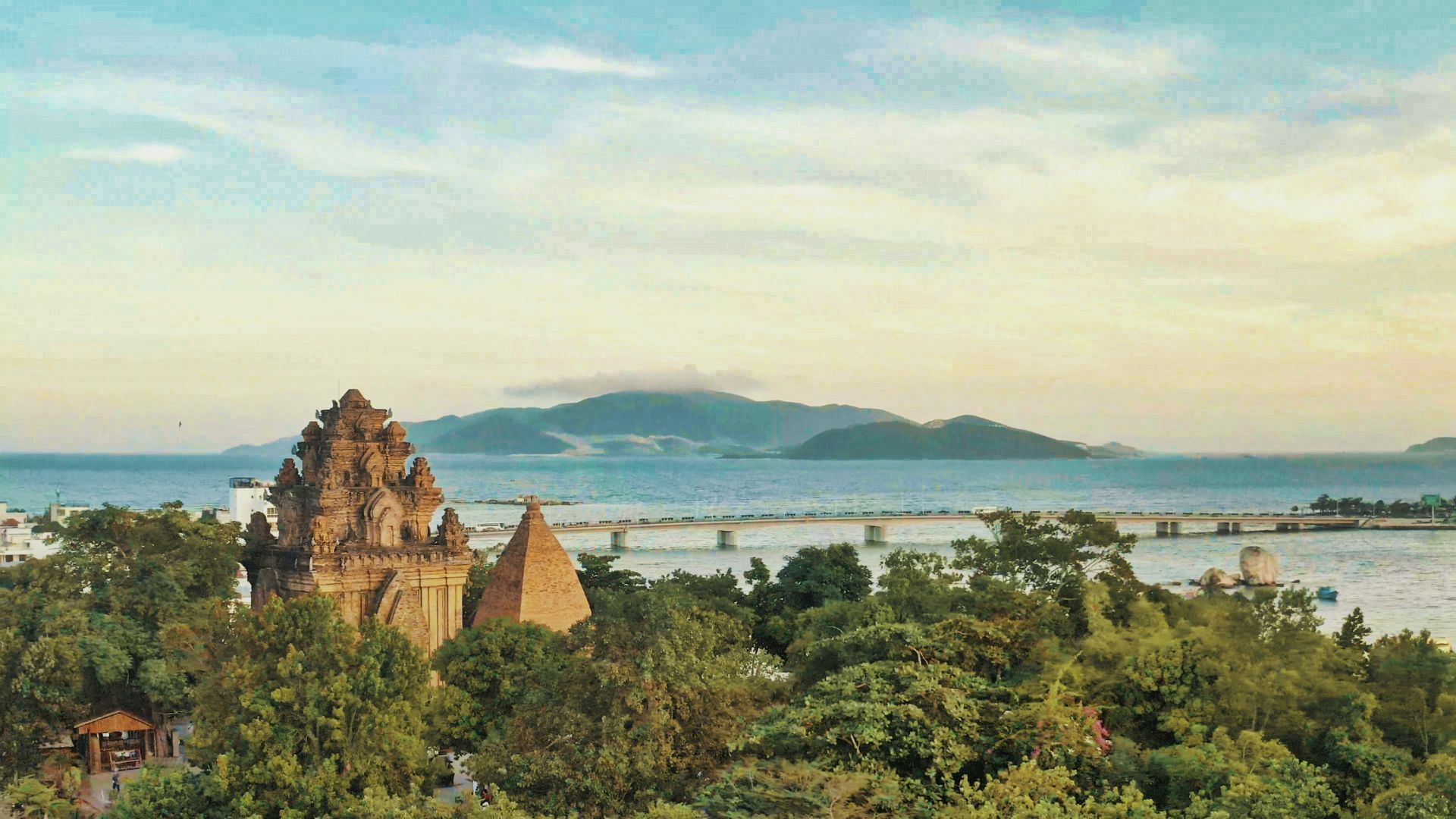 Yet another destination known for its sandy beaches is Nha Trang. Among the places to visit in Vietnam, this city is packed with locals as well as visitors, and has ample spots for you to hit the water as well as soak up the sun. And in case you're done exploring the beaches, the destination has old temples and towers that you should head to and explore. There's also a museum here, dedicated to the work of Alexandre Yersin, that you should visit.
How to reach: The nearest airport is Cam Rahn, and the destination is also reachable via road. Trains also reach Nha Trang
Phong Nha-Ke Bang National Park One of the most magnificent places to visit in Vietnam is the Phong Nha-Ke Bang National Park. The place, which is also a popular filming location, is undoubtedly one of the most beautiful spots in the country, and is home to the 400-million-year old karst mountains. There are hundreds of caves and secret rivers here that will enchant you. The best part? There's a hidden jungle, filled with its own microclimate, tucked away here!
How to reach: The nearest airport is Dong Hoi, which is connected via domestic flights. The destination is also reachable via road
Hero Image: Courtesy of Steve Douglas/Unsplash; Featured Image: Courtesy of Tomáš Malík/Unsplash
This story first appeared here.