Looking for something different to try and tell all your friends you did? New restaurants are a dime a dozen in the city of gastronomes, Hong Kong. The relentless wave of restaurants making their grand debuts in Hong Kong every month can leave one breathless. So, we've gathered the best of them in this checklist of the "where?" and "why?" of Hong Kong's hot-ticket tables.
From an Omakase restaurant with high polish and good vibrations to a ramen bar, we've picked out the best of the new bunch of restaurants in Hong Kong. The only question is: where should you book first?
Make sure you pin the tab as we refresh the page every month with what's new and noteworthy in Hong Kong's dining scene.
Best new restaurants to try in Hong Kong – February
Macelle
From the minds behind meat and seafood purveyors Steak King, comes this new Italian steak restaurant. Macelle, inspired by the Italian word for 'macelleria' which means butcher, entices diners with its counter-to-plate steak offering. Opening in Soho, the 50-seat trattoria-style dining has both indoor and alfresco options. Sink your teeth into their signature items like the Angus Fiorentina Steak or Iberico Pork Chops. Also on the menu are seasonal meat and fish items cooked in Macelle's wood-fired grill for extra flavour with every bite.
Address: LG, Sharma Soho, 9–11 Staunton Street, Central, Hong Kong
Phone: 5607 4860 Barkada
Barkada is the newest addition to Hong Kong's growing number of Filipino restaurants. Barkada, which means a group of close friends in Tagalog, is helmed by food influencer and cookbook author Jen Balisi of Indulgent Eats. Championing bold flavours through contemporary Filipino cuisine, the menu celebrates the savoury, sour, sweet, and spicy palette that characterises the Philippines. Diners can expect modern takes on the classics such as the Adobo Popcorn Chicken and Brown Butter Pancit Canton. A vegetarian version of the Sizzling Sisig is also available in addition to other plant-based options. Be sure to pair the food with cocktails created by the award-winning bartender, Gagan Gurung. His creations fuse Filipino and Southeast Asian flavours.
Address: UG, FOCO, 46–48 Cochrane Street, Central, Hong Kong
Phone: 2663 0238 Yurakucho
Yurakucho is bringing the timeless energy of Japan's izakaya water-hole culture to Hong Kong. Expect sake, a live robatayaki open-kitchen grill, Japanese highballs, Japanese-style bites, and DJ-spinning soundtracks. Head chef Vicky Mau and chef Matthew Chan are bringing to life dishes that represent the hidden streets of Yurakucho. Indulge in small plate offerings such as the Katsu Sandos, Garlic Butter Edamame, and Chicken Kaarage, all created fresh from the open kitchen.
Address: G/F, Yu Yuet Lai Building, 43–55 Wyndham Street, Central, Hong Kong
Phone: 2663 0068 Kushitei
With roots in Tokyo, Kushitei marks the kushiage eatery's first outpost in Hong Kong. The omakase-style restaurant offers the well-loved exponents of deep-fried, skewered-led cuisine. The wood-clad interior has a nine-counter seating while surrounding tables can accommodate another 12 for an intimate dining experience. The farm-to-table skewers are freshly cooked, made with free-range Kurosatsuma chicken from Kagoshima, purse sunflower oil, and a special kneading powder. To complement crispy specialities, make room for the tempting selection of Japanese sake and fruit wines.
Address: Shop G04–05, G/F, Grand Centre, 8 Humphreys Avenue, Tsim Sha Tsui, Hong Kong
Phone: 2688 6150 Harbourside
Harbourside is one of the four new restaurants at Regent Hong Kong. While the hotel is still preparing for its grand reopening sometime this year, the restaurants have all started welcoming diners. Perfect for picky eaters and those with a big appetite, Harbourside offers a vibrant dining experience complete with stunning views of Victoria Harbour. With a focus on Asian and Western cuisine, let yourself be transported to various food destinations across the globe. The menu changes every week to provide new experiences each time. Be sure to catch different exclusive items which are available at different time slots. Some of the must-haves include different varieties of pizzas, bread, pastries, and sushi.
Address: G/F, Regent Hong Kong, 18 Salisbury Road, Tsim Sha Tsui, Hong Kong
Phone: 2313 2313 Best new restaurants to try in Hong Kong – January
Calle Ocho
This new space is inspired by Spain's historic Madrid de Los Austrias neighbourhood, Calle Ocho. Encompassing over 2,500 square feet, the tapas bar and restaurant overlooks Victoria Park and Fashion Walk. The menu travels the length and breadth of Spain, from the humble Pan con Tomate to the playful Uni-Cone featuring tuna tartar. Their selection of indulgent Charcuterie with traditional cold cuts and cheeses is particularly enticing. Also, try the slightly salty Candela Manchego Cheesecake before calling for the cheque.
Address: Fashion Walk, 8 Cleveland Street, Causeway Bay, Hong Kong
Phone: 2638 8895 Gogyo Returns
Love ramen? Gogyo, the Japanese ramen gastropub, is back in town after it shut its doors in 2019. With a traditional Japanese izakaya and a bar, Gogyo offers the best of both worlds. Everyone's favourite Kogashi Miso Ramen and yakitori dishes are making a comeback. Additionally, the selection of craft beer and drinks will spoil you for choice.
Address: B1/F, Alexandra House, 16-20 Chater Road, Central
Phone: 3568 5833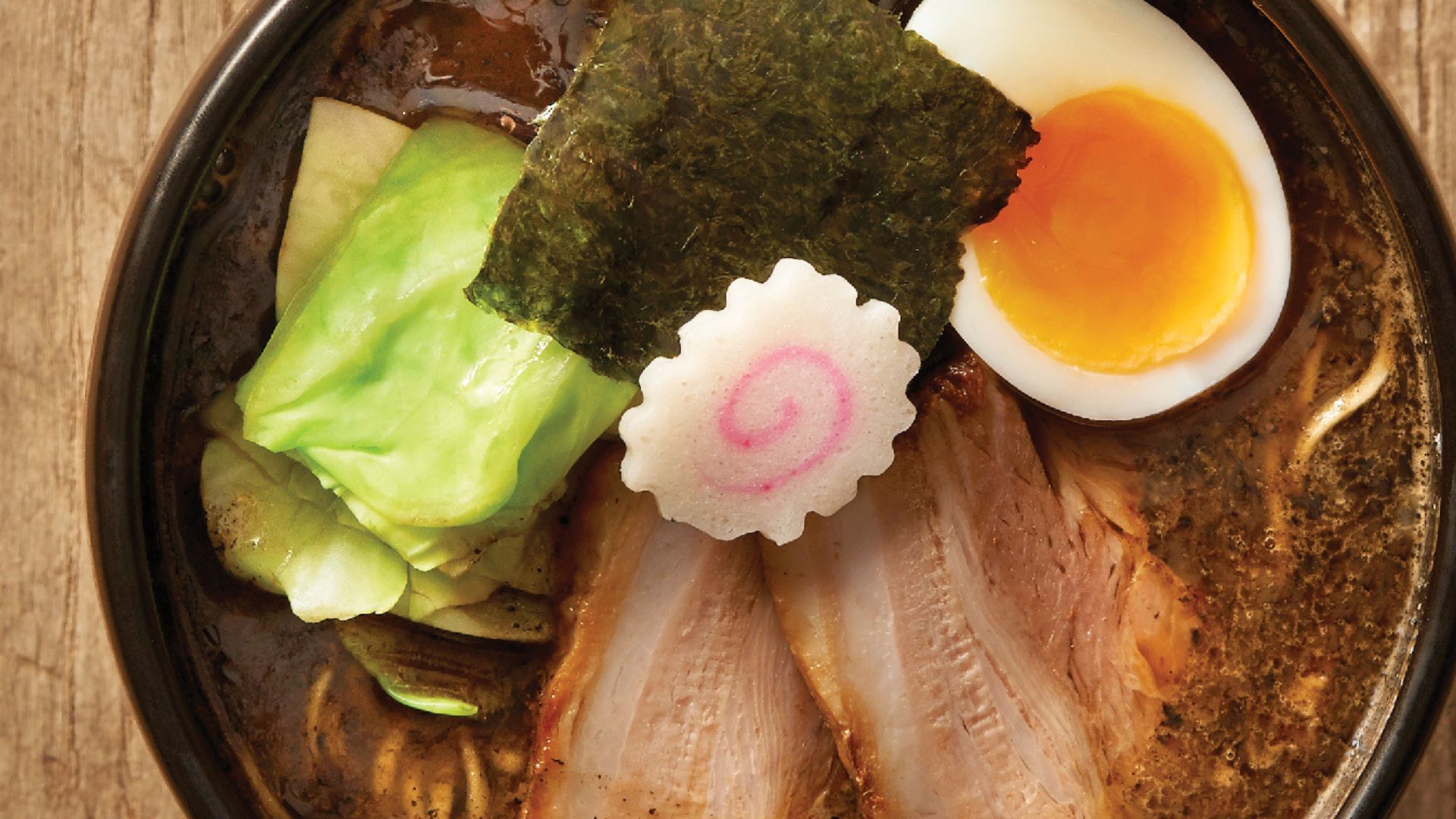 69 on Jervois Bar and Grill
Overseen by Culinary Director Danielle Giambattista, the diverse menu promises a taste of British homestay classics, comfort foods, and an occasional local twist. Signature dishes include Crispy Haggis Balls, the sinfully juicy Jervois Burger, Charred Broccoli Rabe, crispy Chicken Schnitzel, oozy 69 Macaroni and Cheese, and a nostalgic Baked Apple Crumble. This brand-new venue also comes with a speakeasy bar curated for intimate get-togethers. The So Hong Sinner, The GoDown and Fragrant Nullah are just a few tipples you must try here.
Address: 69 Jervois Street, Sheung Wan, Hong Kong
Phone: 9752 6715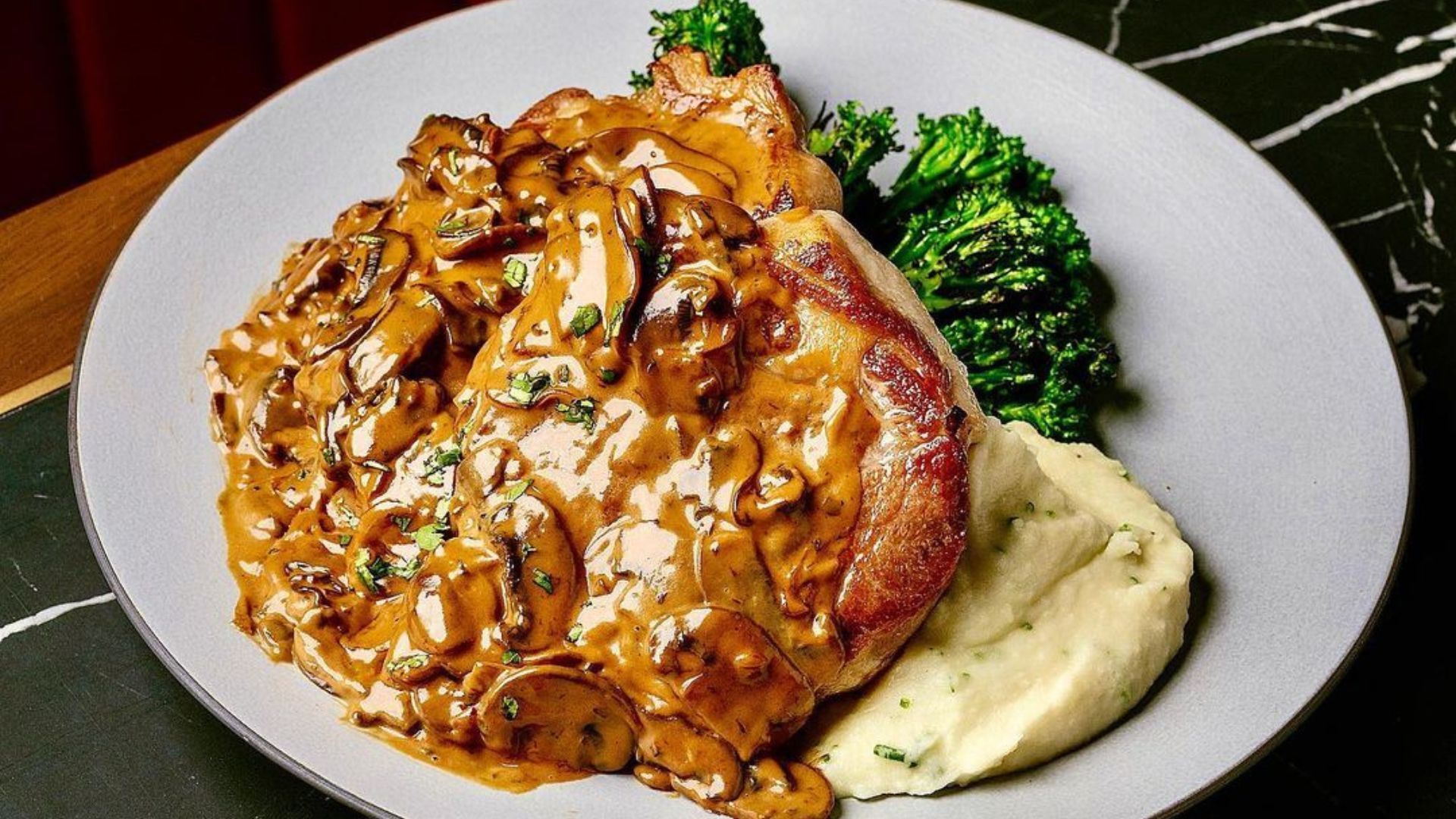 Hiru Omakase
Hiru Omakase is a Japanese concept inspired by the tranquillity of the day. The zen space features bright, all-white walls with muted tones. Executive Chef Ronald Liang, who is at the restaurant's helm, promises an exclusive gastronomic expedition with Omakase courses featuring excellent seafood and fine ingredients. Omakase lovers have great things to say about their Monkfish Liver from Hokkaido and Wild Tuna from Hachinohe-shi. For a premium dining experience, take advantage of the Hiru Omakase premium tailor-made experience.
Address: G/F, No. 21 Lan Fang Road, Causeway Bay, Hong Kong,
Phone: 9017 9352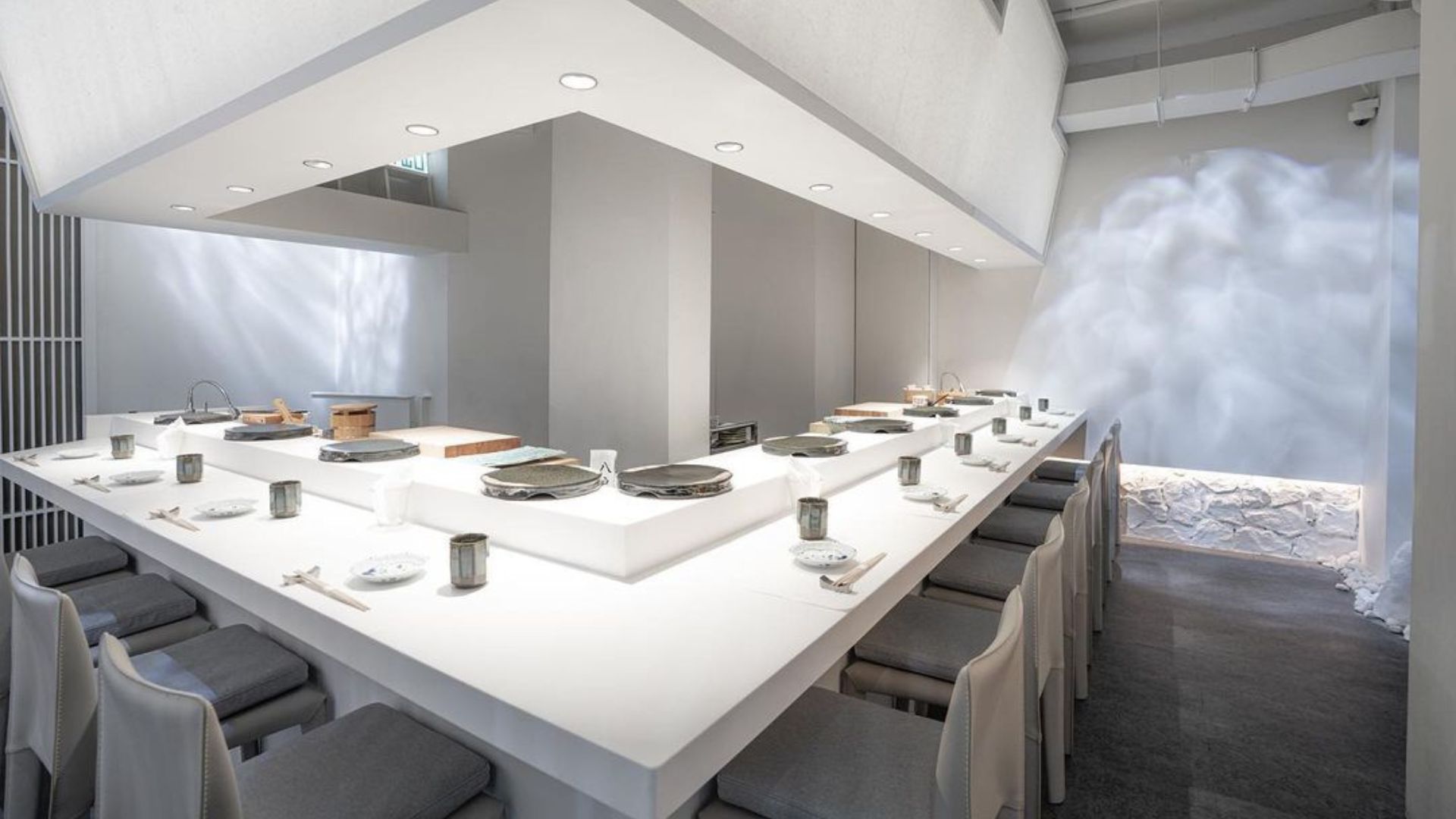 Yoru Teppanyaki
Based on the Japanese concept of night, Yoru Teppanyaki welcomes you with a warm, welcoming ambience that feels authentic in every way. Here, Teppanyaki techniques using Sakura Wood and Bincho Charcoal create perfect harmony, texture, and flavour. In addition, Yoru Teppanyaki's unique 'colourful sauces' enhance the taste. The restaurant reinvents the teppanyaki cuisine with modern sensibilities with fresh and seasonal ingredients. You can also book the VIP rooms to enjoy a private, higher and comfortable experience.
Address: G/F, No. 17-19 Forest Road, Tsim Sha Tsui, Hong Kong
Phone: 5331 3978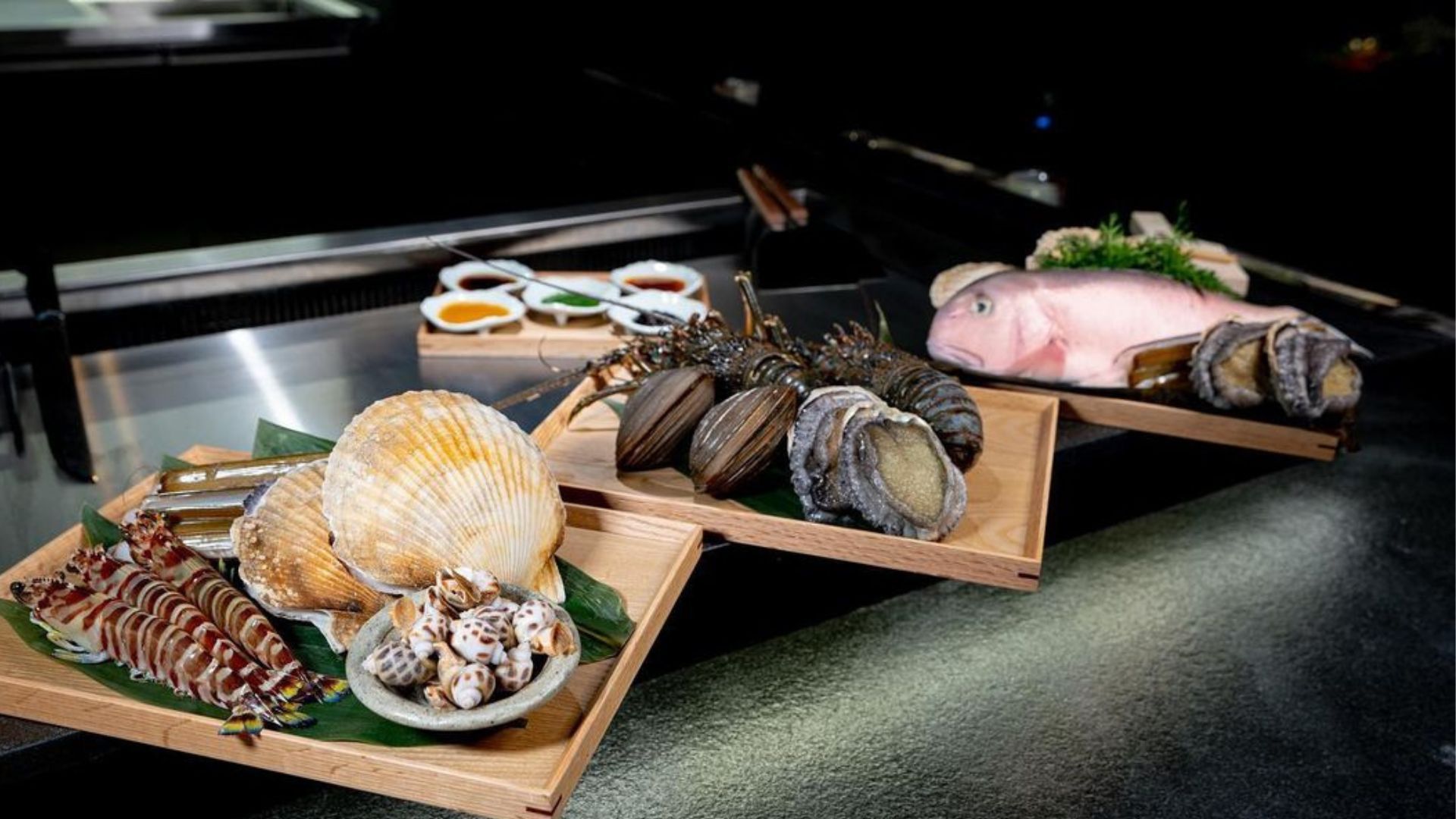 We hope you're hungry Hong Kong.
This story first appeared here.
Frequently Asked Questions (FAQs)
Question: What are the new themed restaurants in Hong Kong?
Answer: Hiru Omakase and Yoru Teppanyaki are the new themed restaurants in Hong Kong.
Question: Which restaurants have the best fine dining experience?
Answer: Hiru Omakase and Yoru Teppanyaki, the new themed restaurants in Hong Kong offers an incredible fine-dining experience.
Question: Are there any Michelin starred restaurants in Hong Kong?
Answer: The Michelin starred restaurants list included names like L'Atelier de Joël Robuchon and Sushi Shikon.