After building anticipation through a series of privately hosted dinners throughout the past year, Cultivate, the first restaurant venture helmed by Chef Leonard Cheung, recently opened its doors in SoHo's Elgin Street. Cheung, who was born in California to Taiwanese parents and has previously worked at acclaimed Michelin-star restaurants 8½ Otto e Mezzo Bombana and Bo Innovation, channeled his experience and vision in the new 22-seat restaurant.
Branded as a "fine casual" dining experience, Cultivate offers complex creations in a constantly evolving 8-course tasting menu that encompasses different cuisines, techniques and styles.
We talked to Cheung about the concept, his background and vision.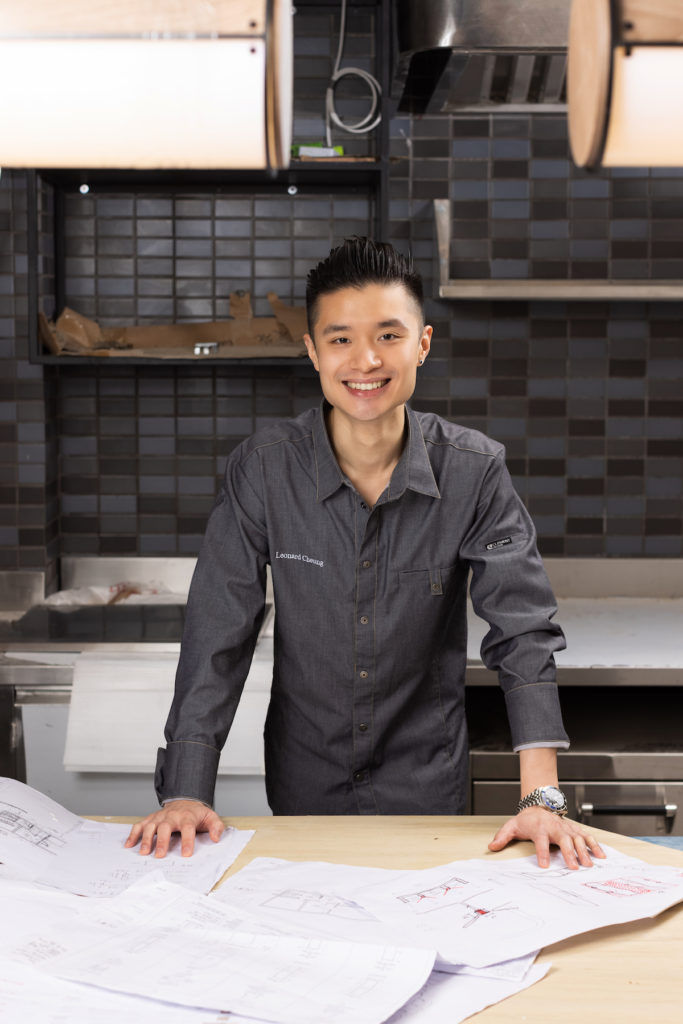 How did you come up with the idea behind Cultivate?
The name "Cultivate" has been ingrained in my head since I was a teenager, I just didn't know I wanted to use it for a casual concept, or a fine dining one. The Cultivate we have today on Elgin street is neither casual nor fine-dining. We serve highly elegant and complex dishes, at a very reasonable price point, in a casual atmosphere, and with constant interaction for diners.
How would you describe its cuisine in a couple of words? Is it closer to Contemporary Californian or New World cuisine?
The cuisine at Cultivate isn't necessarily defined by one style. Instead, the food is whimsical, seasonally-guided, unconventional, and attitude-driven. We are re-defining what fine casual and interactive dining should be in this day and age.
Interaction is at the core of Cultivate. Why do you think it's an important element in a dining experience?
This is important because the guest is at the core of every dining experience, and should always be playing a role. This helps to ensure, that just like time, no meal can ever be recreated exactly. Spontaneity and intuition are at the heart of my cooking and I believe they are ingredients that elevate a meal even further than the advanced cooking techniques and ingredients that we use.
What's the story behind the name?
The definition of Cultivate is literally "to foster the growth of; to improve by labor and care," this can apply to a variety of aspects that touch the restaurant industry, from ingredients, to cooking, to your team. Cultivating gives you the power of improvement.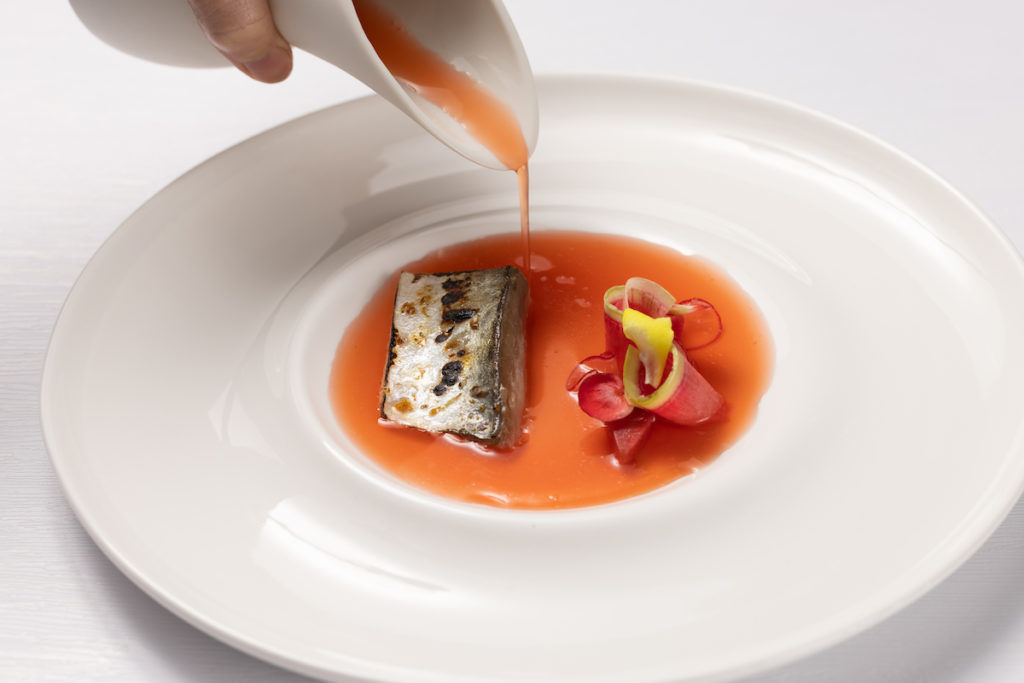 In such a crowded dining landscape, how does your restaurant stand out?
My cooking style is incredibly honest. I don't take cheap shots and hide behind highly premium ingredients to impress diners or hide mistakes. There are no mistakes to hide. We take humble ingredients, ones that sometimes are not taken too seriously in the world of fine dining and we elevate them by manipulating textures, pairings, and temperatures to completely alter an ingredient that a guest may have previously assumed was boring or overused. We use the element of surprise to elevate senses.
I told my kitchen team from the beginning that if one day I put on the menu a seared piece of foie gras with cherry tomatoes, balsamic, frisée, and a shaving of summer truffles— in winter — they are welcome to jump ship and call me a sell-out.
Tell us about the dishes you are most proud of and the stories behind them.
There are bits and pieces from several dishes throughout our tasting menu that I can confidently say I'm proud of. A lot of work goes into the vegetables in our dishes at Cultivate—all the annoying fresh fava beans that we have to pick in the morning, all the sauces and blanching that we're able to do fresh everyday (my cooks want to murder me for doing so many things fresh everyday instead of large batching), and the complexity in many of our sauces.
One dish that I probably can never take off the menu due to popular demand would be the Maitake (hen of the woods) "Phõ Gras" dish. This course appears deceivingly simple—with just 3-4 things on the plate—but I guarantee you the prep, as well as the execution of it in the final minute, is quite a bitch.
We begin by marinading foie gras and curing the foie gras torchon in salt for 2 days; after we allow the foie gras torchon, wrapped in cheesecloth, to hang in our fridge for 10-15 days. The end result is a super brown and funky foie gras torchon that is extraordinary compared to regular ones you get from charcuterie boards.
Next, the "Phõ" broth. Traditional Vietnamese phõ noodle soup uses beef bones and meat; at Cultivate, our base is actually a browned mushroom dashi, with similar browned vegetables and
aromatics as traditional phõ. When we're serving guests at the final minute, we always infuse Thai basil and fennel pollen into individual soup portions for the extra love.
Finally, the maitake mushroom. We sear and baste it slowly for 5-8 minutes during service, until all the crinkles on the outer surface are crisped nicely, and we place it on top of a slice of the dry aged foie gras torchon. Finished with goji berries, Thai basil leaves, and a pouring of the "phõ broth".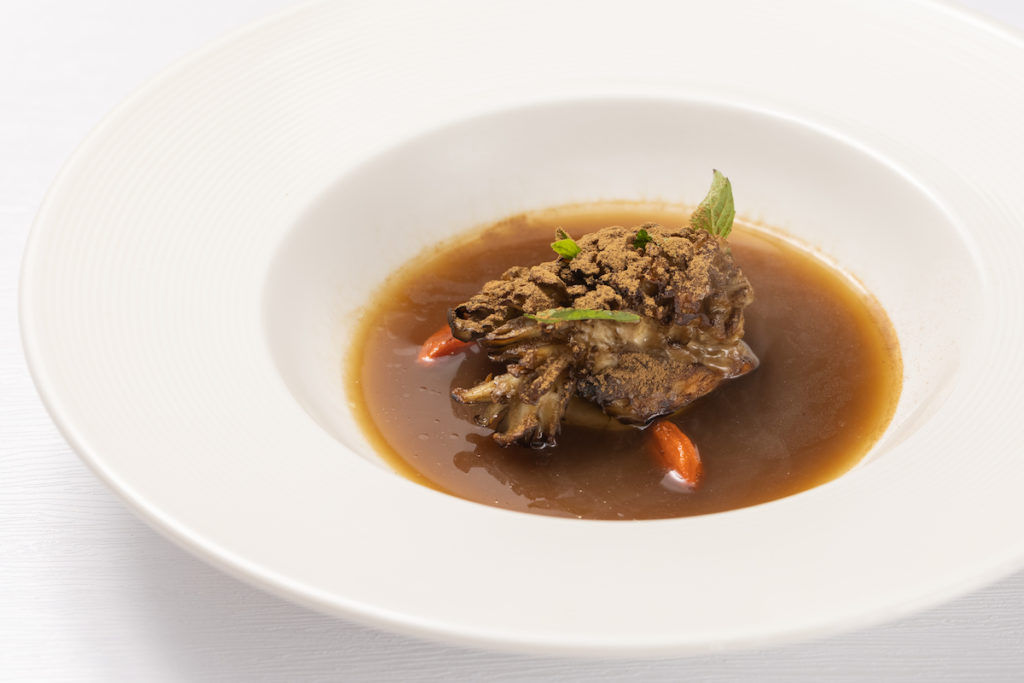 What does "fine casual" mean exactly?
The cooking techniques that we are employing, and some of our ingredients are at the top echelon of dining. However, we want the entire experience at Cultivate to be warm and approachable. I encourage my cooks to occasionally joke around in the kitchen. We don't take ourselves too seriously. Yes, we produce intricate masterpieces, but we also aren't going to let tradition, ego, or 'checking boxes' stand in the way of innovation.
How did you become a chef?
I started out wanting to be a pastry chef, and the first couple of kitchen jobs I had were in the pastry department.
My parents expected me to grow out of this phase when I was an adolescent and to follow our family's footsteps into doing big business, but I was frustrated from a young age with how much bad cooking there was in most restaurants I had been to. There were many moments at a young age where I was the only one puzzled and disappointed by the food, whereas all family members and peers seated around me were smiling ear to ear with what they were eating. I couldn't let it go, and I knew I could do better.
I began by applying for an apprenticeship at Bo Innovation when I was 18, and got in by pure luck, shortly after graduating high school. I was pretty bad back then, and don't know how I was able to get recommended by Alvin to get an apprenticeship at Otto e Mezzo Bombana shortly after. I learned a lot from both kitchens, but I knew I had to go back home to the U.S. to continue my fundamental training, so I hustled my way into securing the funds and the acceptance to enrol into the Culinary Institute of America in New York, and graduated with an Associate's in Culinary Arts, and a Bachelor's in Food Studies. After my studies, I worked across restaurants I admired in the U.S and Europe, before returning back to Hong Kong.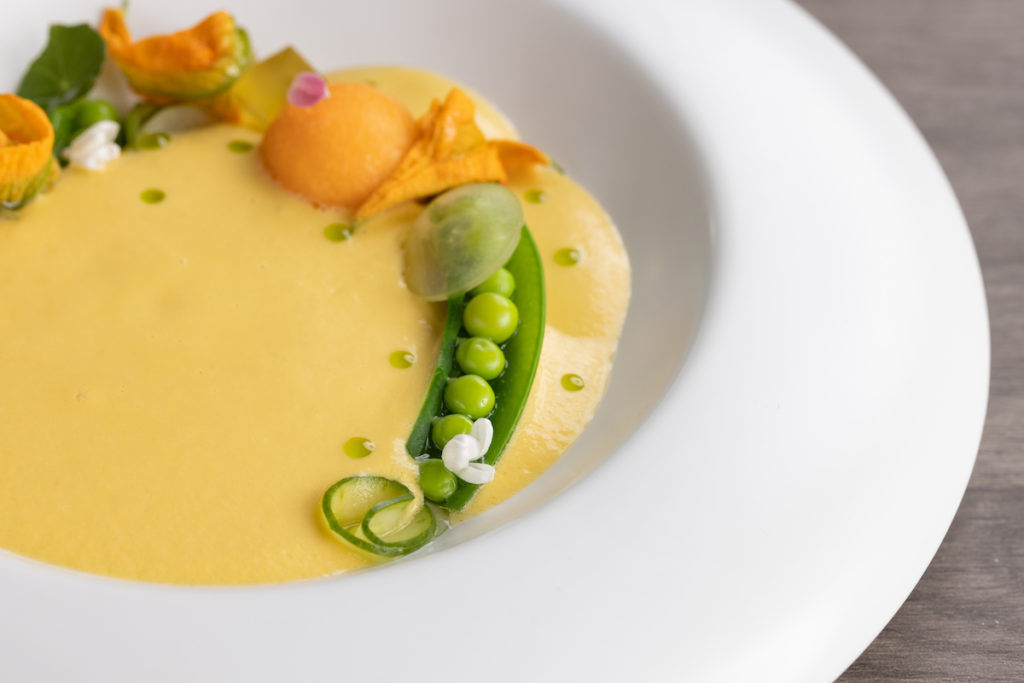 Does Cultivate encapsulate your idea of cuisine and your journey as a chef? If so, how?
Cultivate is my first restaurant venture with two other business partners, and the initial ethos of the food does represent one aspect of my journey as a chef, but there is a lot more work to be done. Our menu is constantly evolving, 30% of the menu changes every three weeks or so, with a complete overhaul planned every quarter. I believe in spontaneity, and am constantly being influenced by everything around me, so evolution happens quite rapidly.
How does it feel to open a restaurant during a global pandemic?
The hardest part is staffing. It's very difficult to find cooks and servers in Hong Kong nowadays; there are no foreign talents coming in due to all the travel restrictions, it is getting harder to find visas, and the local workforce
(in fine dining) refuse to leave their current jobs due to the uncertainty.
And speaking of uncertainty, Cultivate only takes reservations up to 45 days in advance due to whatever government restriction(s) may be imposed to all of us at any time. It will be harder to make amends and cancellations on guests with new regulations if our reservations are booked 2 months and further in advance.
If you could cook only two ingredients for the rest of your life, what would they be?
Seafood and extra virgin olive oil.
Cultivate, 27-29 Elgin St, Central, Hong Kong; +852 5303 1230