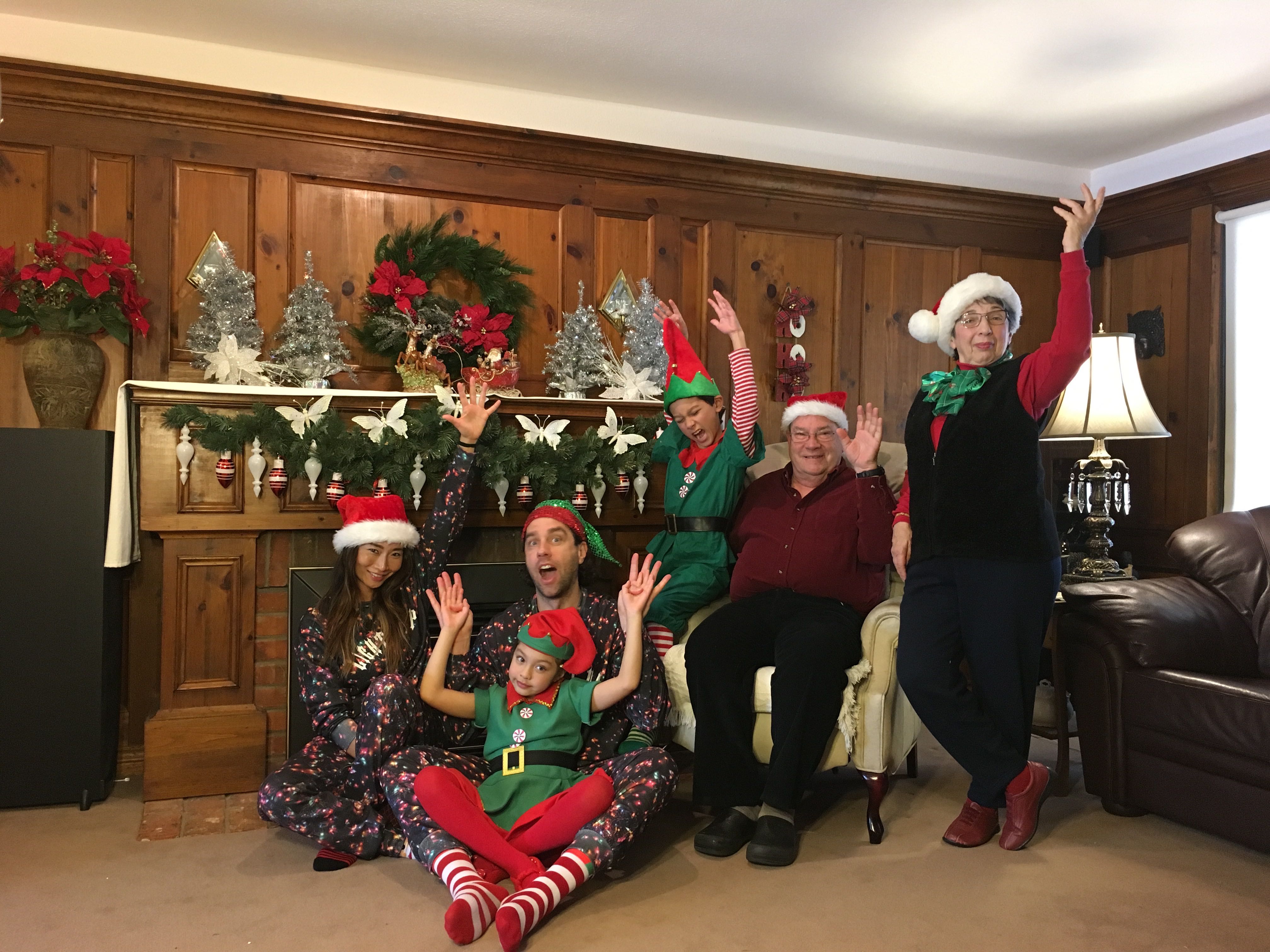 It's not Christmas without a re-run of British comedy classic Bridget Jones's Diary. Our favourite scene? When the eponymous leading lady attends a holiday party and sees the love of her life – that's Mark Darcy, played by the debonair Colin Firth, for the uninitiated – wearing an ugly Christmas sweater. There's something so awkward, so cringingly pleasing about seeing folks garbed in the worst examples of festive style that, naturally, we can't get enough.
Which got us to wondering if this predilection to wear snow, elf and Santa imprints was a trend within the 852 come December. So, we messaged some of our Hong Kong friends and asked them to send us a picture of their most dubious Christmas sartorial selects.
There were those who, though amused, declined to offer photographic evidence; "Don't be absurd," said Mr. Ivan Pun, while the perpetually stylish stylist Lucia Tate Tolani told us, "I don't think I have any funny outfits. And if I did… I wouldn't share it!" Luckily for us, some names were happy to oblige and pass on a snap or two. From Diana D'arenberg channeling a super-sultry festive vibe to Jessica Jann in a seriously Christmassy jumper, we've got a real mix to share.
Happy viewing!