Launching this spring, Wristcheck is setting a new standard for pre-owned luxury watches aimed for the new generation of collectors. And behind it all is the 24-year-old Austen Chu.
I first met Austen Chu in 2019, and through all the conversations that we've had since he's always struck me as extremely well put together, independent, and wise beyond his years. There's no doubting his knowledge and passion for watches, something he'll tell you he's developed since kindergarten when he first learned to tell the time. His mother had bought him a Flik-Flak because of it.
Today, he's a valuable client of some of the world's most prestigious watch brands. Patek Philippe allocated him a watch after he correctly predicted that year's novelty before it was even released. And Audemars Piguet periodically lets Chu break the news of its new watches – even before traditional media. In 2020, Chu marked an incredible milestone when AP's CEO, Francois Henry Bennahmias, allowed him to help design an 88-piece limited-edition titanium Royal Oak Perpetual Calendar watch that was retailed exclusively in China.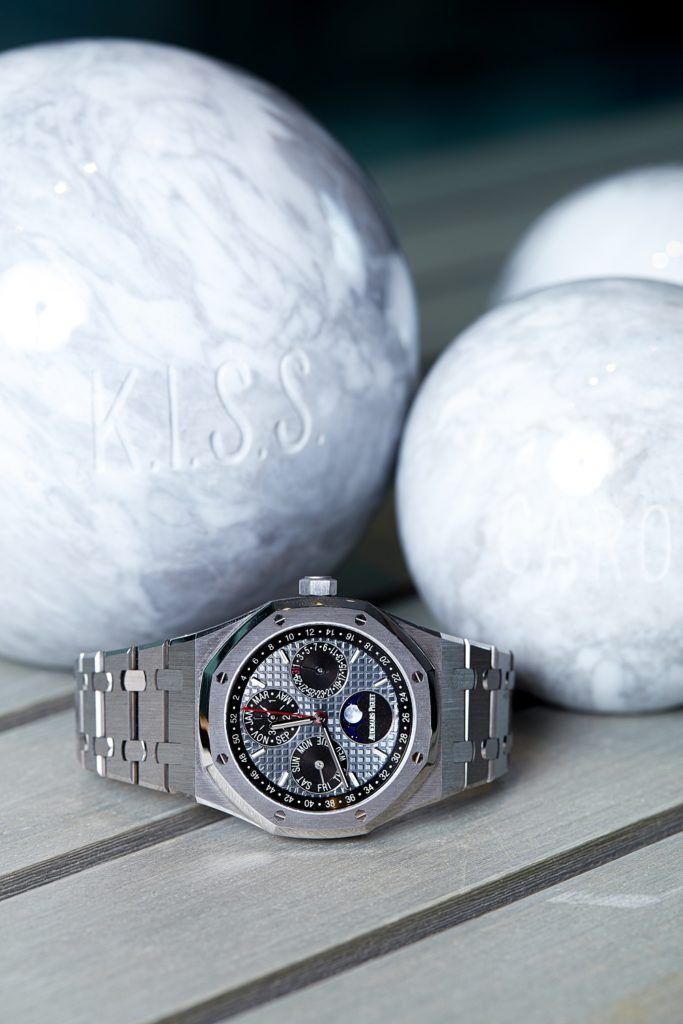 You almost forget how young Chu is – he's still in his early twenties – until he tells you of his days of clubs and partying. A personal favourite: the night he spent in a park in Switzerland, drunk and unable to find his way back to where he was staying, as he cradled a newly bought grail watch, the Audemars Piguet Openworked Perpetual Calendar 25829ST.
"That story is funny," he recalls. "I was with a friend and we were staying at his sister's house in Geneva. We picked up the watch at a second-hand dealer, because it was already discontinued, and I remember I was wearing my 15400 when we got the new watch. It was nearly dinnertime and so we just decided to get drunk for some reason, because that was the most expensive watch I'd ever bought in my life by far.
"We got really drunk and both our phones were out of battery, and when we got into the taxi to get home all my friend could say was, "strasse, strasse," which just meant street. We spent the night going from convenience store to park, still drunk, just waiting for morning to come so we could go and charge our phones. It was really funny. I mean, how did we get ourselves into this situation? It takes a special kind of stupid," he says, laughing.
Chu has always had an entrepreneurial spirit about him. Born to a middle-class family and raised by a single mother in Shanghai, he'd started his first business – a public relations company for Shanghai's lively club scene – while a teenager; by the time he was 19, he'd sold it. Today, in line with his own interest in watches, he's launching a new venture, a pre-owned watch retail platform called Wristcheck.
His partner in the project is Sean Wong, a fellow watch collector and the senior vice president of Hypebeast. Their vision for Wristcheck was simple: to bring the same level of luxury and cool factor to pre-owned watches as Hypebeast did for street fashion. There's already a lot of anticipation for the opening of its showroom, located in a prime spot in Landmark right next to the Tiffany & Co boutique on the first floor. The showroom opens in February, and Chu promises that it will look amazing.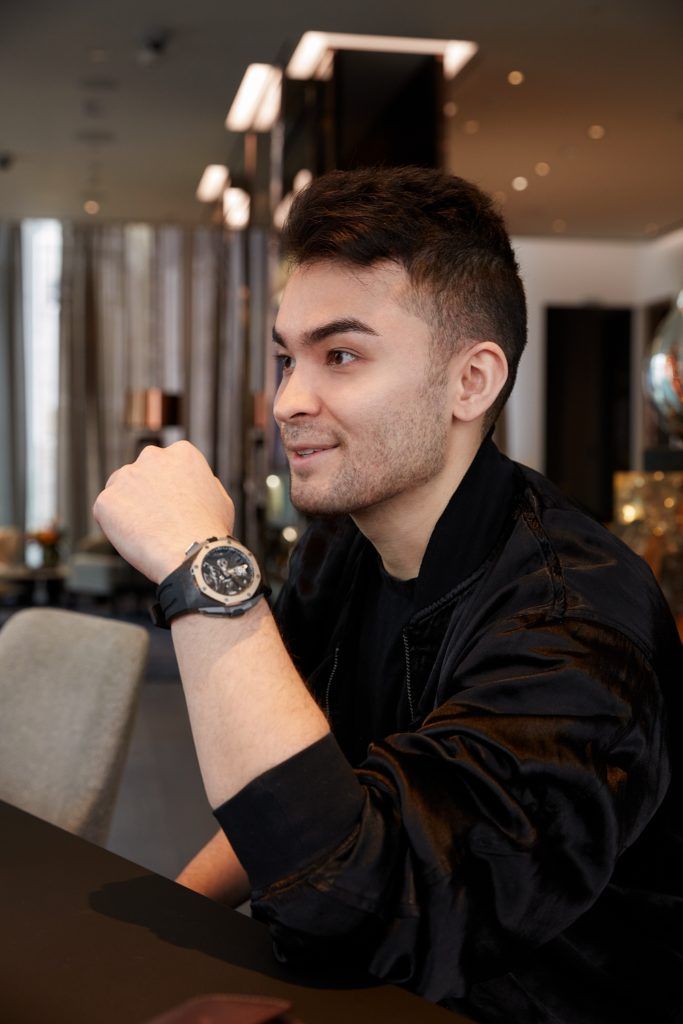 Chu connected with his new business partner through, of all people, Wong's five-year-old son. "It was completely serendipitous," says Chu. "Sean had this segment on Hypebeast for kids, where the interviewer was a five-year-old, interviewing different people in different industries. They reached out to me and I thought it was a great series. And it turned out the kid was Sean's son.
"It was actually the hardest interview I've ever had to do in my life," Chu says with a laugh. "Because a five-year-old asks the most unexpected questions. I remember I was speaking about taking photos of watches. I said that it was a hobby of mine. And his follow-up question was, 'What's a hobby?' But it was great. Sean and I grabbed lunch a week later and we really got along."
The concept of Wristcheck had been brewing in Chu's mind for some time, so he was grateful to find a partner in Wong. "I told him, look, I've been planning on doing this for a long time. But I need to find the right partner to do it with. I need someone with operations experience, and I need someone who understands my vision and believes in that. I'm just very thankful that Sean did."
In many ways, Wristcheck is an evolution of what Chu's been doing on social media for years. In 2017, he created the Instagram account @horoloupe to talk watches with the watch community. Today, he has more than 120,000 followers, all eagerly lapping up the content he posts. Many of the watches are rare and hard-to-find pieces from his own collection: Audemars Piguet is an obvious favourite, but you'll also find Rolex, A Lange & Söhne and Patek Philippe. Recently, Chu has also been looking more into independent watchmakers, so Rexhep Rexhepi, MB&F and FP Journe have also made appearances.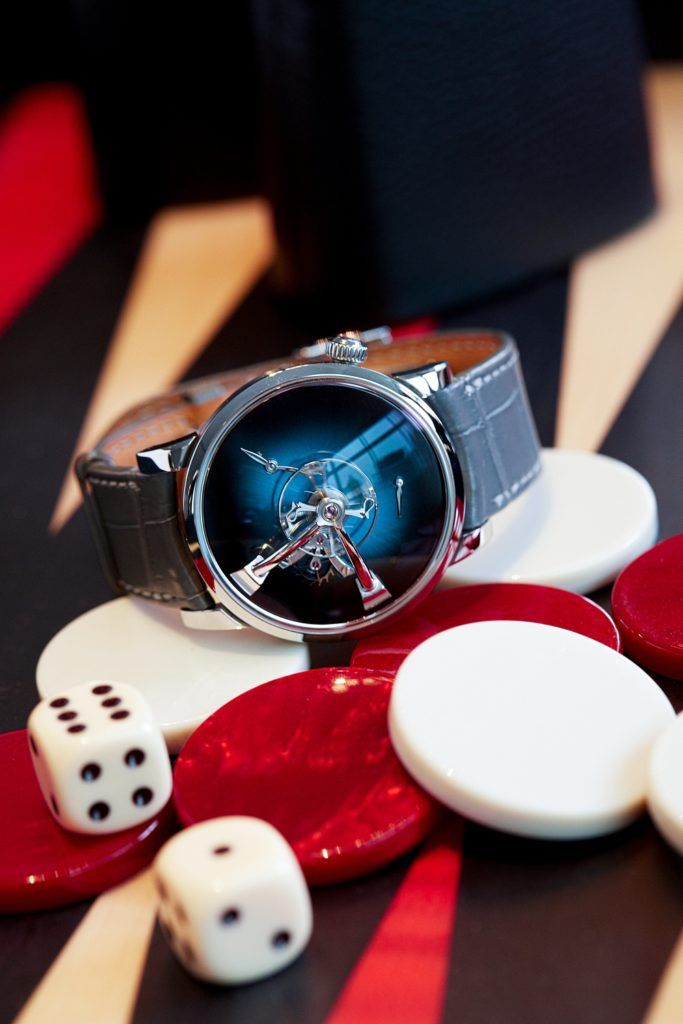 All the photographs are his own and, more importantly, each caption is thoughtfully worded to be informative and educational. "Social media played a big role in starting Wristcheck," Chu explains, "because I was able to see the huge disconnect in the market between the next generation of watch collectors and the current generation of collectors that traditional media caters to today.
"That's not to say that traditional media weren't true pioneers in their time," he adds quickly. "I remember when all these watch blogs popped up and I thought, 'Wow, this is amazing.' Prior to that, all you had access to were the watch forums and they had the worst user interface."
Having grown up with technology at its fingertips, the younger generation wants to consume knowledge, make up its own mind about things and not be told what to think by brands and traditional media. "We're scrolling through our phones all the time, learning about discontinued models that we didn't know existed," says Chu.
What Wristcheck tries to do is to inspire the next generation through editorial, and provide a safe and secure exchange

Austen Chu
This new generation of big spenders, who're used to queuing up for Air Jordan Ones and spending thousands of dollars on shoes, are now looking to place their money elsewhere. And this is where Wristcheck fills the gap. It's not just a retail platform – there's also a content-creation component to it. Knowledge is key, as are transparency and openness.
"At some point, every brand was the coolest brand on Earth," Chu says. "In the 1990s, you had Breitling. In the 2000s, Franck Muller. I think my mission is to showcase all of that and say, hey, you know what, these are awesome," says Chu. "Our generation is into knowledge-based collecting, we're into learning. So, what Wristcheck tries to do is to inspire the next generation through editorial, and provide a safe and secure exchange. We'll publish everything. We're going to break down our fees, all our costs, where our money's going.
"At the end of the day, transparency is the future of luxury. People care about where their products come from, they care about the source," says Chu. Wristcheck will be carrying accessories as well, one of which is a brand called Parts that sells watch straps made out of apple skin, which looks and feels like leather.
In an industry that's sensitive to flippers and dishonest dealers, pre-owned can be a tricky business. Because Wristcheck only focuses on pre-owned and discontinued models, Chu says that brands he's worked with so far have been nothing but supportive. Wristcheck will be open to consignments in the future, but for the opening, Chu is focused on independent brands that he's sourced himself.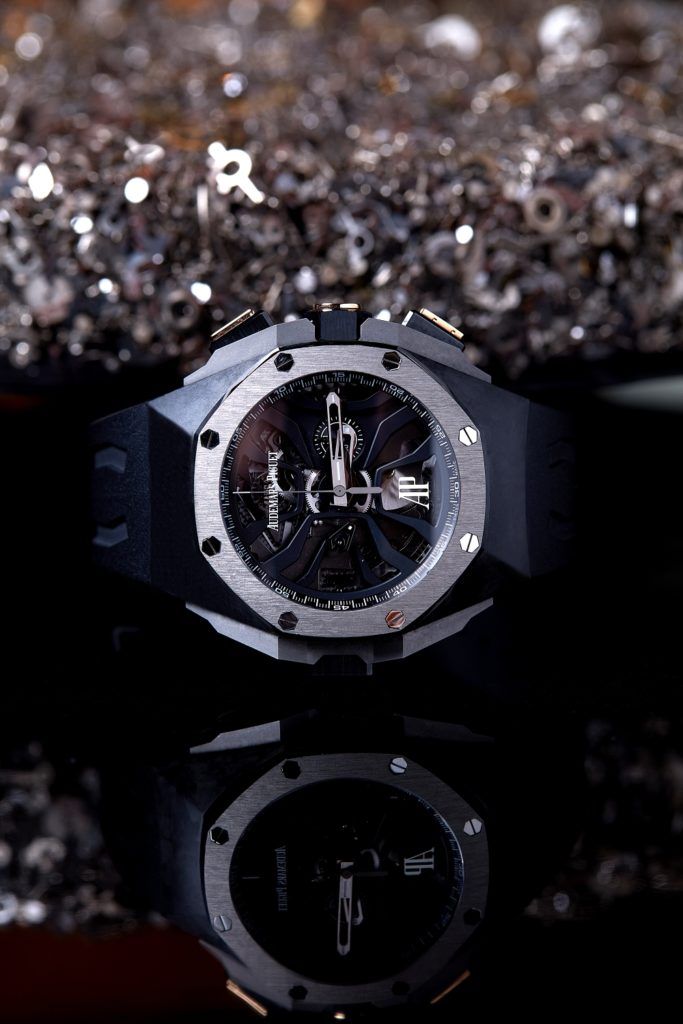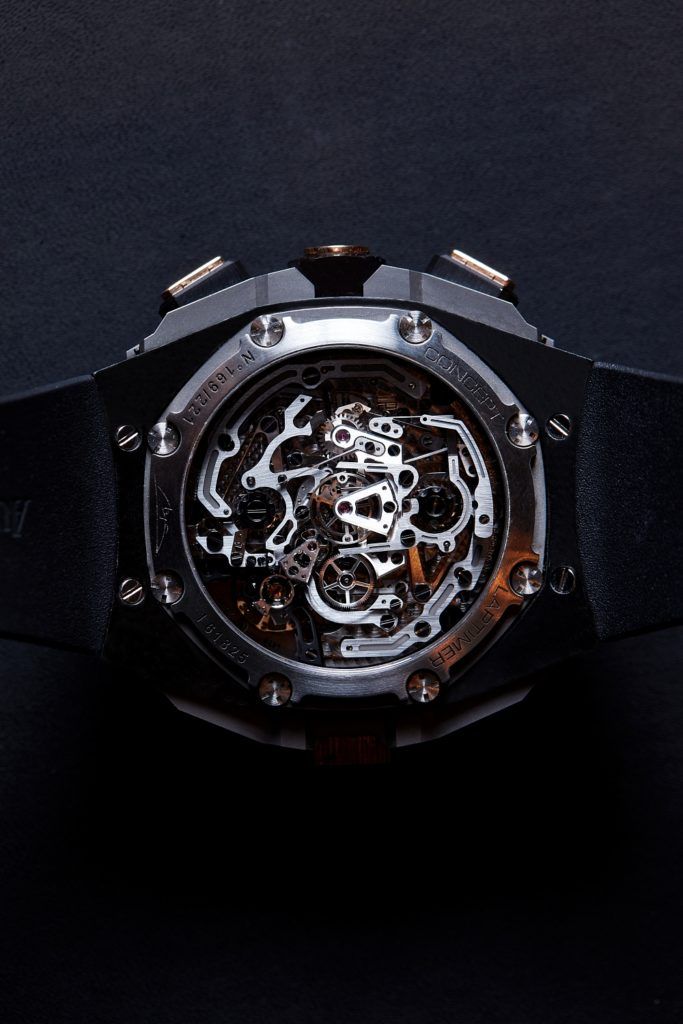 He's brought some of them over to show us. One exciting piece was the Audemars Piguet Royal Oak Concept Laptimer Michael Schumacher. Only 221 were made, in tribute to the number of Formula 1 points-scoring races by the seven-time champion.
"This piece shows how much AP cares about its people because this watch came out after Schumacher's accident. It's basically a new kind of complication, like a split-second chronograph but with the ability to time consecutive laps on the racetrack," says Chu. "It's an amazing watch."