It takes a certain amount of conviction and credence to launch a lifestyle venue that marries industries rarely seen together. Lynus Woo talks to Prestige about his philosophy, purpose and redefining our population's ethos.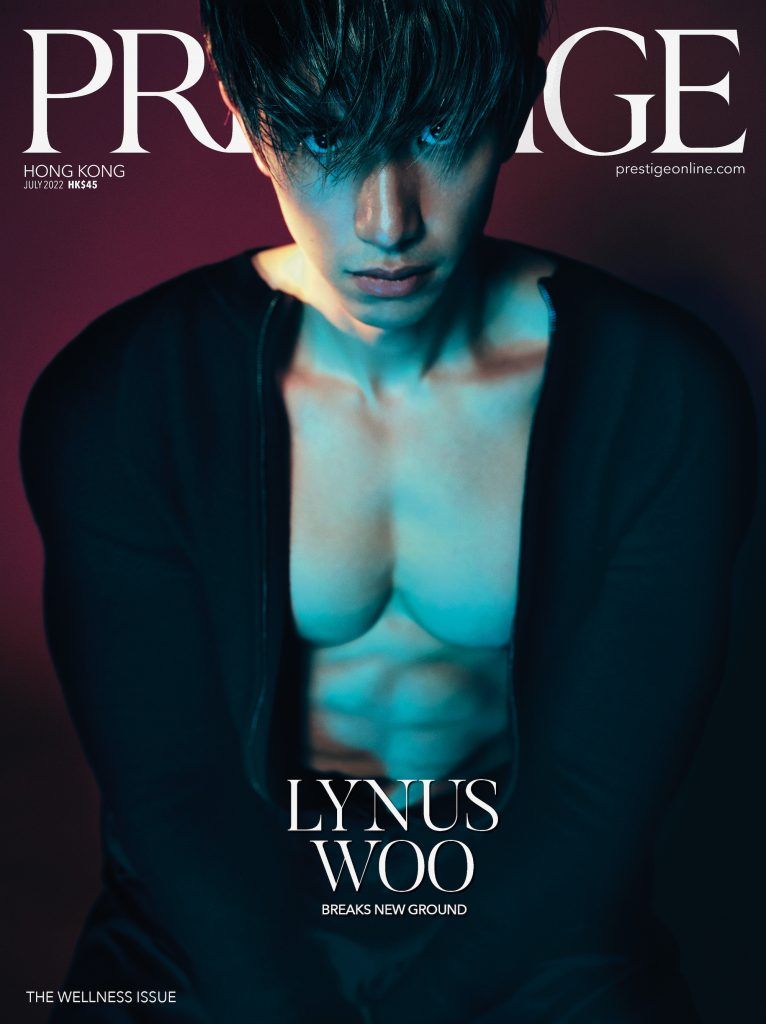 MOUNTAIN OF YOUTH
Lynus Woo on His Philosophy and New Enterprise
Relatively undeterred by the pandemic, Hong Kong's Central district has remained alive with activity. Strolling along the many winding streets, it's easy to feel overwhelmed by the multitudes of storefront advertisements or cuisines on offer, each brand or product line displayed loudly and proudly. Turn on to Wellington Street, though, and at number 25 the sensory overload abates.
Here, the newly opened REP., housed behind street-level floor-to-ceiling glass doors is all grey concrete and clean lines, with an open entryway – a distinct and dramatically different look that invokes curious stares from pedestrians. And it's exactly the reaction its founder, 26-year-old Lynus Woo, is after.
"In my vision, I wanted a venue that could be easily customisable and mouldable," Woo explains. "We have these free blocks that can be used as stools for dining-in or stacked to become a makeshift table. The open area is to allow us to be accommodating for brands who want to collaborate and use the space as a pop-up. REP. is born from a concept I've always believed in – the existence of a space within the intersection of art and fitness."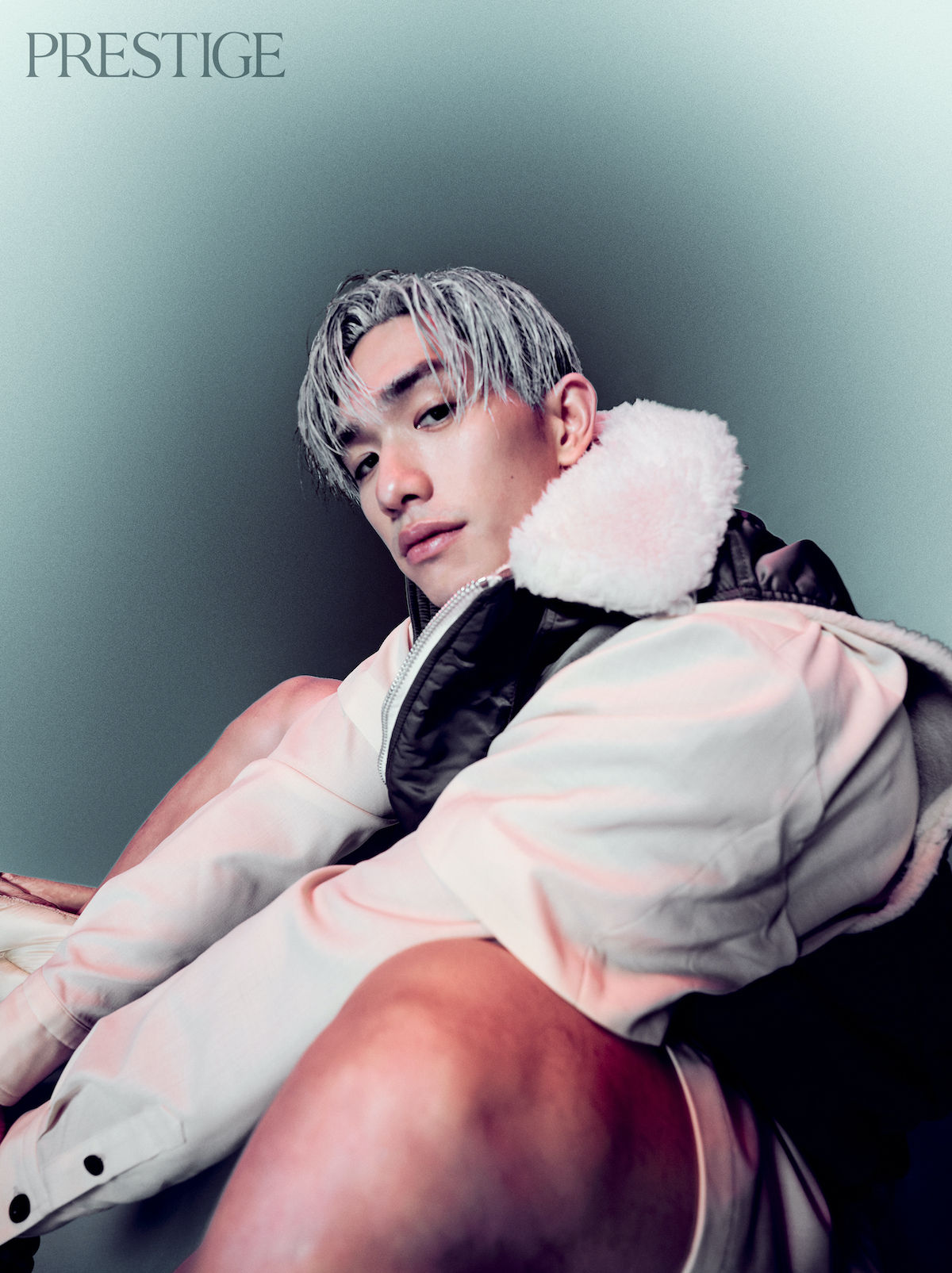 At its core, Woo's new space combines three lifestyle ideals he's been ruminating for quite some time. "It's a gym, of course, but then in a way it's also not. I want that ambiguity. I want to build a concept that combines and nourishes the habits of mentally and physically conscious individuals. There's an outdated mindset that going to the gym and committing to fitness is an intimidating process. Of course, it's hard work, but we want to make that process accessible and more digestible as a concept.
"To me, physical fitness ties in quite naturally with art. Much like trying to create a masterpiece with paint or pen, going to the gym can be comparable to using your body as a canvas to build a physique that one feels is ideal. It's not embarrassing to admit that we all have an "ideal" body in mind – be it health wise or just to simply look better, working out has an immense amount of health benefits.
"Our salad bar LITE is one of the building blocks of this ecosystem within the location. I wanted people to be aware that conscious, healthy eating is more than just chicken breasts and broccoli. There are so many healthy options that exist outside of that stereotype. For a lot of my clients and just the general population who are more health conscious, we wanted to offer a service that's straightforward in terms of calories and macronutrient calculation, but also delicious. This is all part of the symbiotic structure of trying to create a space that can house a variety of artistic pursuits."
Woo's love of art stems from creative classes he attended while at school. "Back then, I already knew I enjoyed art and creating, but for a long time it was just a hobby. And then when it came to my GCSEs, I ended up electing to do art and met my first, truly influential art teacher, Simon Page. He taught me the fundamentals of oil painting and was incredibly patient with me. I thought, well, I was pretty good at it, so that's really when the interest grew, and I started to seriously want to develop my skills.
"When I started at Oxford, I got very conceptual – not because I wanted to, but I'm glad it happened. The school was constantly questioning why I was painting a certain way, like, why am I doing this? Why am I doing that? Why would I use one brush instead of another. So that began a new mindset of questioning my own art, but also questioning why other people did what they did in their work. It definitely became a lot more mental. At the start, it was very frustrating because I didn't come into the craft being trained to think from that perspective, so it was a big learning curve."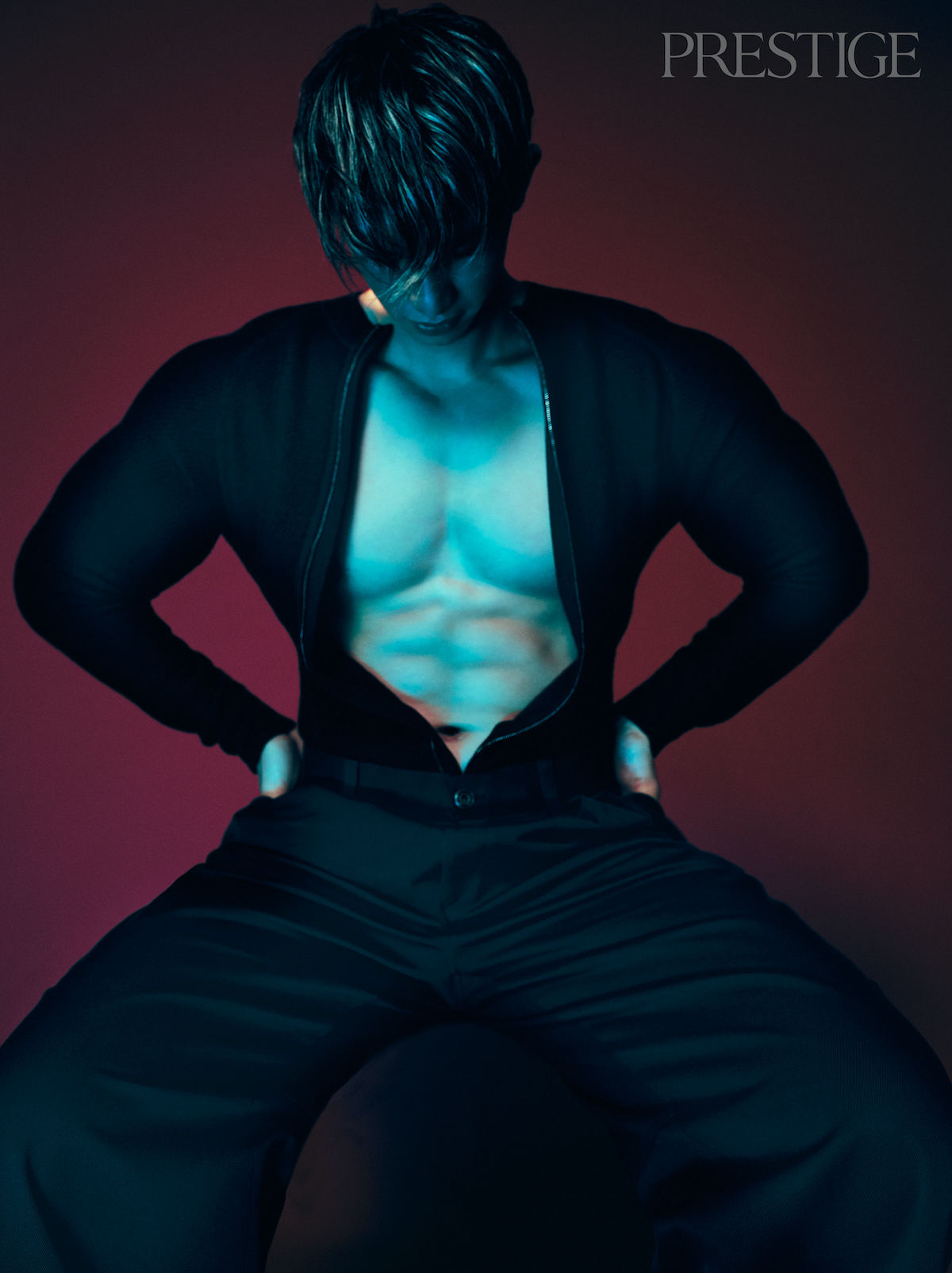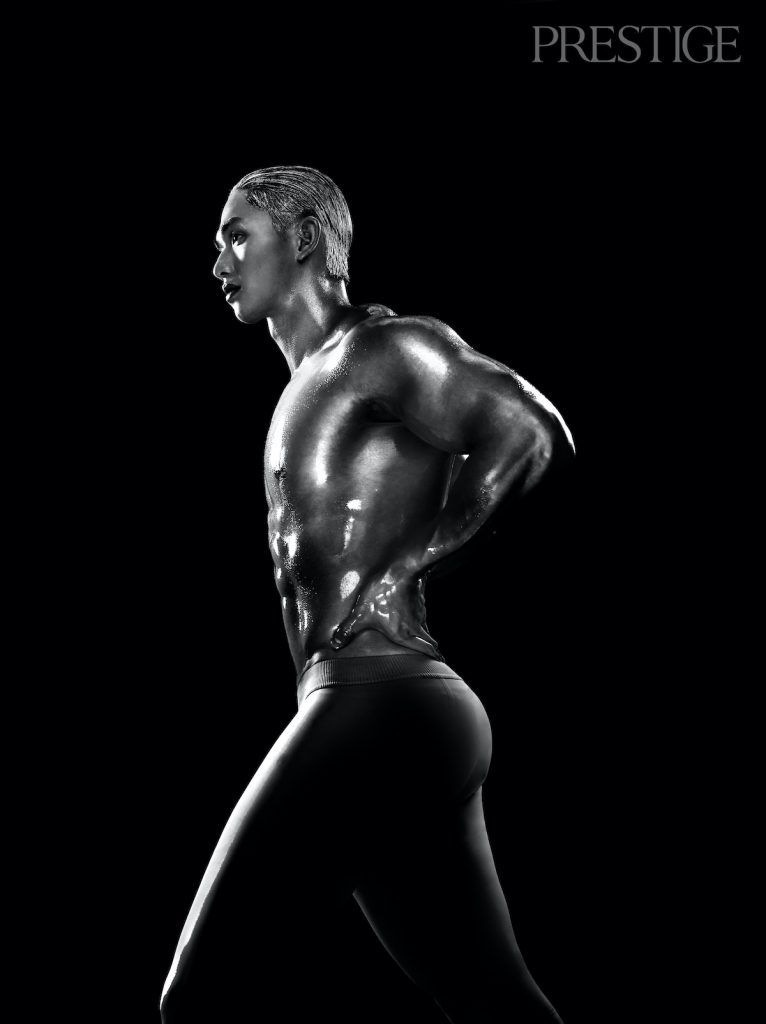 In May at REP., Woo held his first solo art exhibition with a series titled A Pilgrimage in Colours. "This was a culmination of works I created from around five years ago to more recently. It's a physical representation that shows my journey from academic to conceptual pieces, and then coming back to the root of why I love what I do, and also my return to Hong Kong.
"I came back in 2019, so you can imagine the climate of the city at that point. I remember thinking this definitely isn't the Hong Kong I knew before. But that experience triggered me to work on quite a few pieces, and through that I was constantly learning and applying more of my skillset to the pieces. In essence, the show chronicled this discovery and sequence of events.
"Personally, it was important for me to be here 24/7 so I'd be able to explain my artworks to not just friends, but also visitors who happen to wander in. It can be hard to understand art and the meaning behind pieces without a guide, and I wanted to also build that connection with the community to create a more solid base of operations. A place that people want to constantly be curious about and come back to."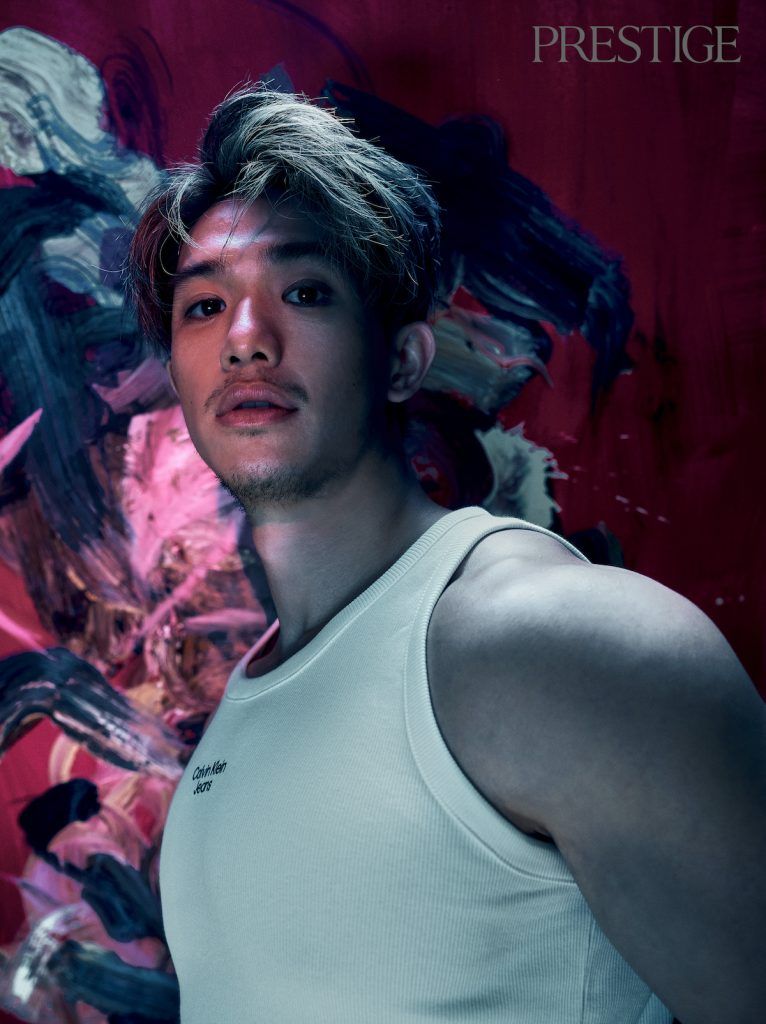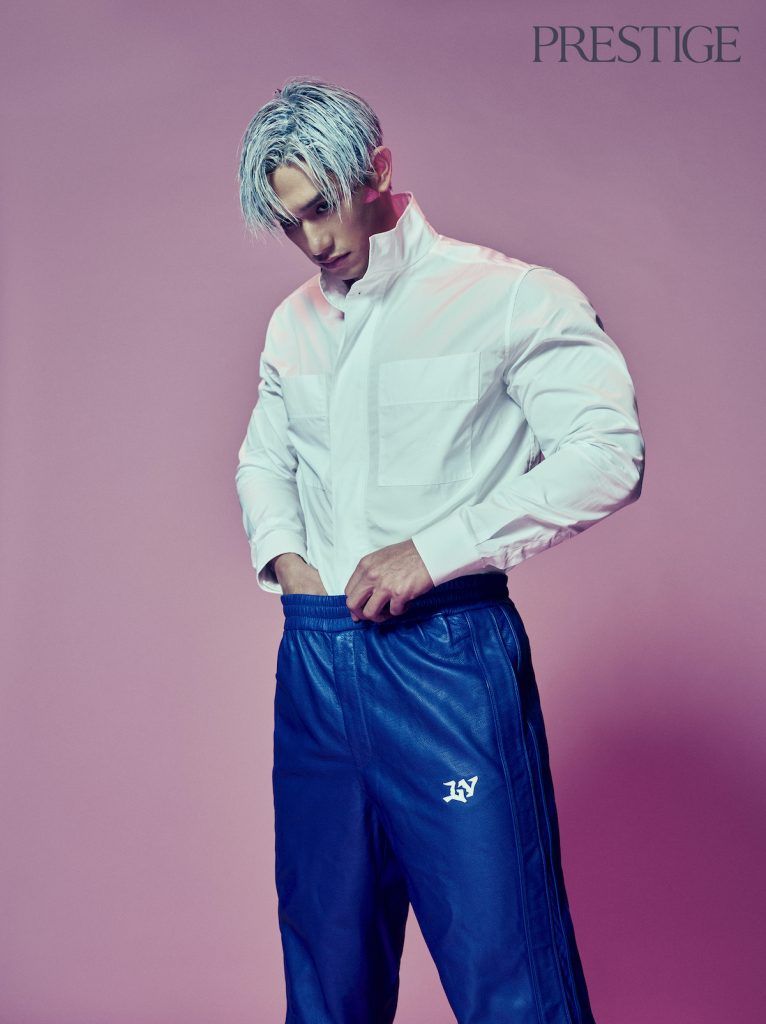 Wander towards the back of the venue, through the almost psychedelic 3D holographic display by the lifts, and you'll enter the pristine and private gym filled with brand-new equipment. "I was born very skinny," says Woo with a laugh, though looking at him now, standing at a towering 185cm with a physique to rival most bodybuilders', that's hard to believe.
"I was really skinny," he insists. "I never started training until I was in Harrow. It was an all-boys boarding school, so there was definitely a level of competitiveness there. When you come in as a new kid, you'll see all these boys who are bigger than you and so, naturally, we all wanted to bulk up and look better.
"It was a very regimented programme of studies and leisure when I was there, which I think has been fundamental as the basis of my work ethic now. We'd rock up to the gym around 9pm after finishing up all our assignments, and, eventually, it evolved into almost a social event. A ritual with your mates. We'd be working out and chatting about random topics. Sometimes, even when I wasn't feeling motivated to go, one of my friends would come to my room and start chatting and we'd organically end up wandering to the gym.
"We used to just watch YouTube videos to train, but I met my first and only coach, Simon Clarke, when I was in Oxford. He was a bodybuilder himself and taught me all the forms and the science behind training. I really enjoyed the process of pushing myself to the limit – both mentally and physically. I think I've always been a person who likes pushing boundaries, trying everything, so I competed a few times back in London, and even medalled for most of them. Ultimately, that whole social aspect of fitness really got me hooked. And I think that was a really important piece of the puzzle that clicked for me about developing this wellness concept that centres around human connection."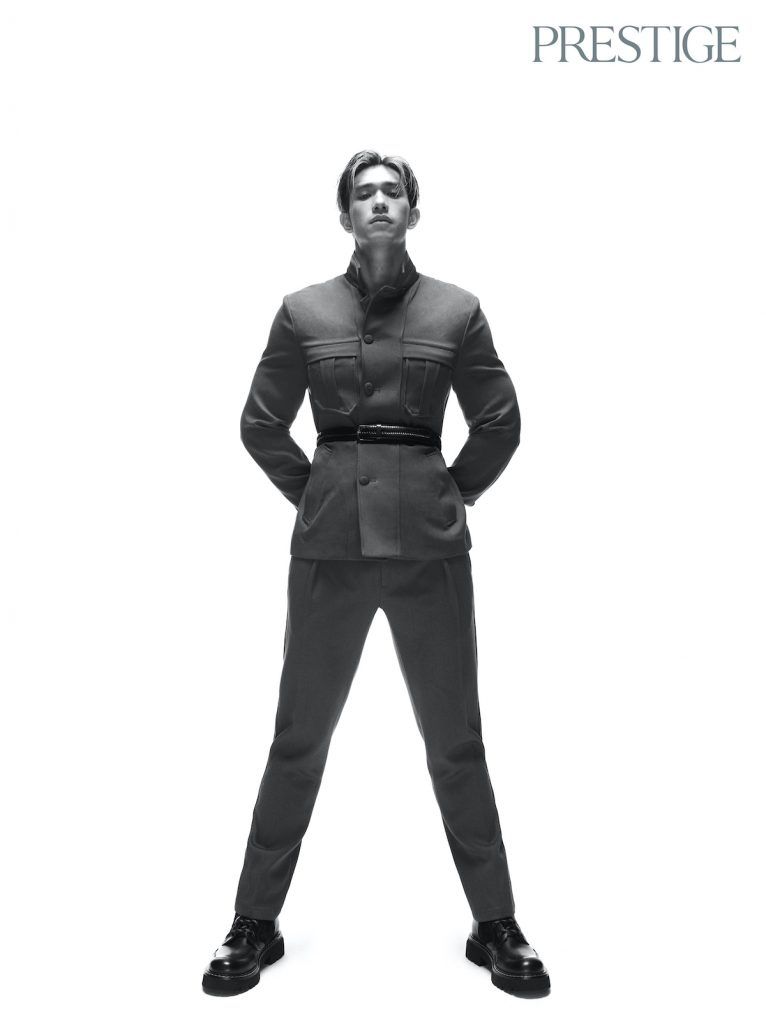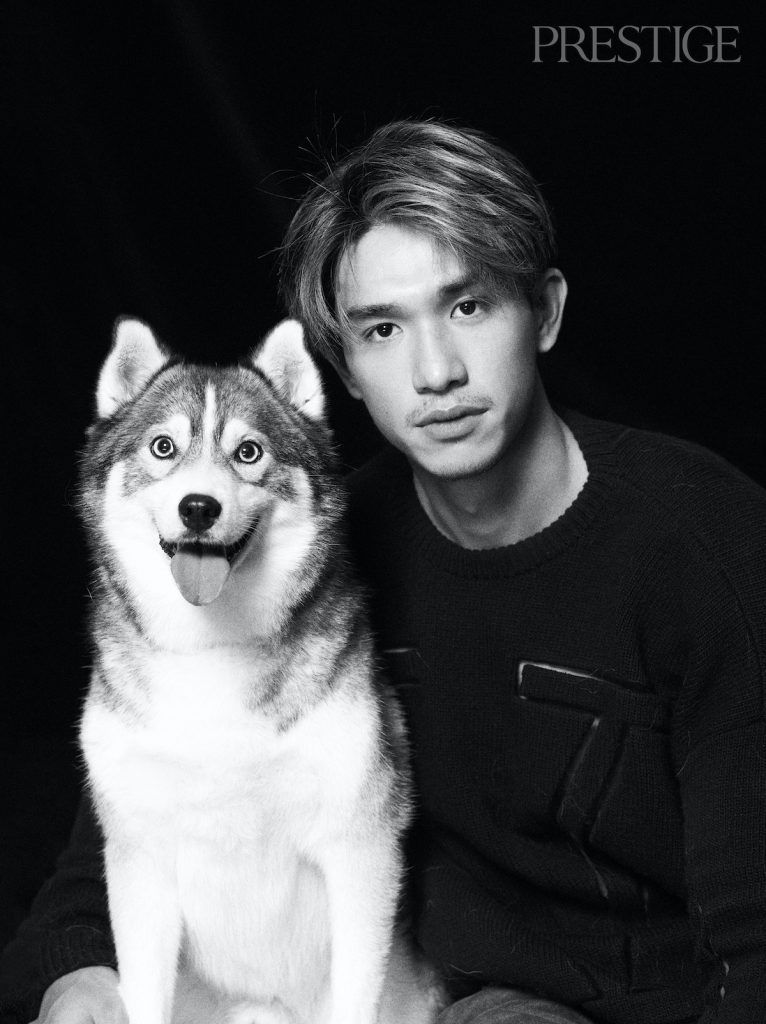 After returning to Hong Kong, Woo worked as a personal trainer at a few venues, slowly building up his clientele and developing tailored programmes before starting to formulate a business plan for what's now REP.
"Initially, I wanted to pursue being an artist, but I knew attempting that would be really tough. Your income is very volatile with that profession. Having this double-barrelled career of fitness and creating art as a side business helped tide me over until I could launch this project. Covid definitely accelerated the timeline of it because rents for commercial spaces were becoming more reasonable, and the working-out mentality was shifting to more one-on-one personal training. It was just good timing for me to take this leap of faith."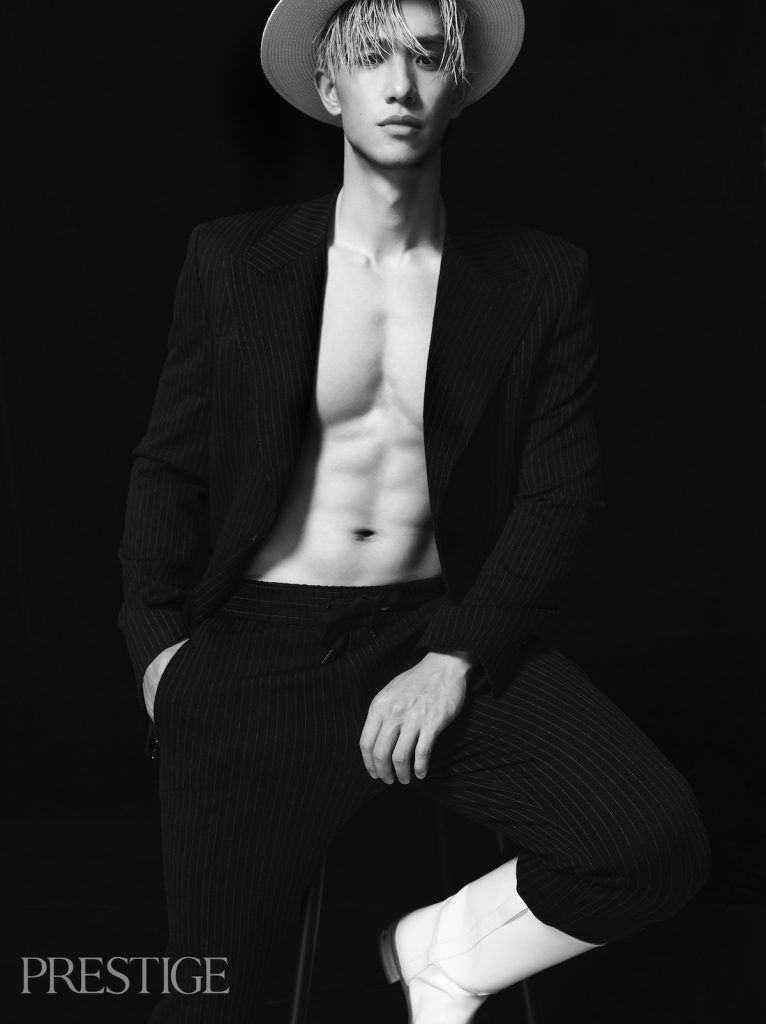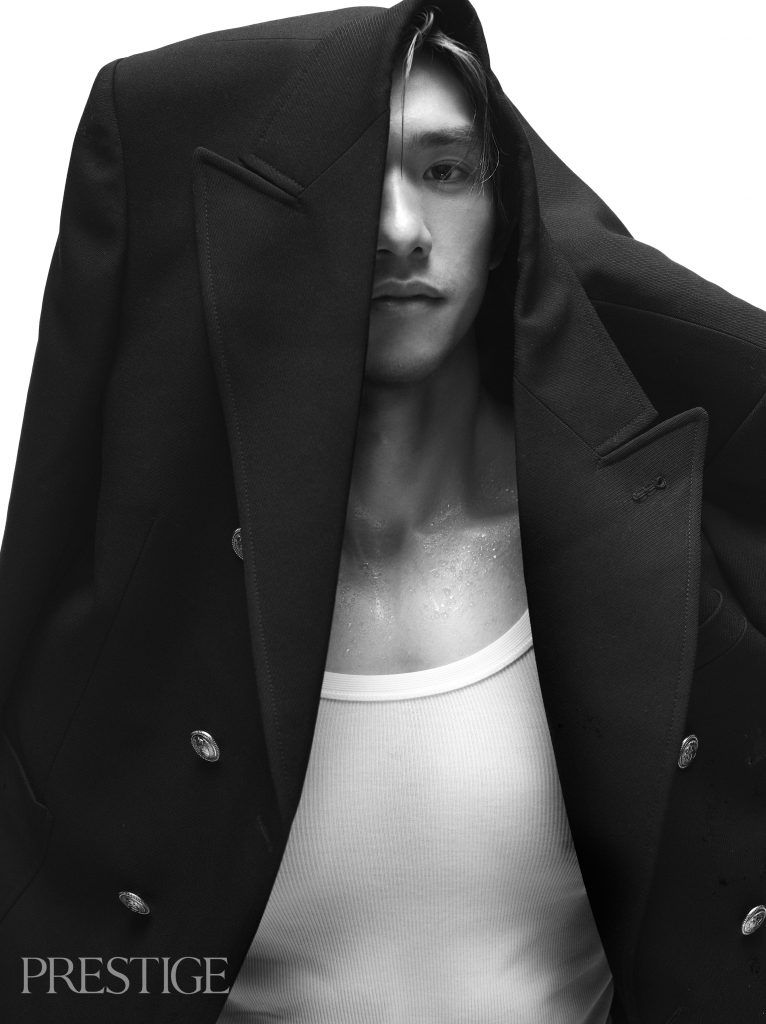 Asked how he defines himself, Woo is disarmingly candid. "There's always a certain reaction when I tell people I love creating art, being an artist, but also working in the fitness industry," he says. "People don't tend to associate the two. In fact, most see them as polar opposites, so it's hard for them to even visualise that connection. That's part of why I wanted to pursue the development of this space, why I had a certain vision for it. The definition of art should be the antithesis of limiting beliefs. I want to represent a space that's limitless. In fact, the brand name REP. was designed to be fluid in its definitions with our five foundational values being: represent, reputation, repave, repower and repetition.
"I became really hands-on earlier this year when everything in the venue was starting to take shape. In some respects, I realised I had to be quite a micro-manager in order for things to run smoothly. I'm involved in every aspect of the tasting process at LITE, the arrangement of the equipment at REP. and even the branding and merchandise design. At the end of the day, this is my project, and if something goes wrong, it should really be on my own head."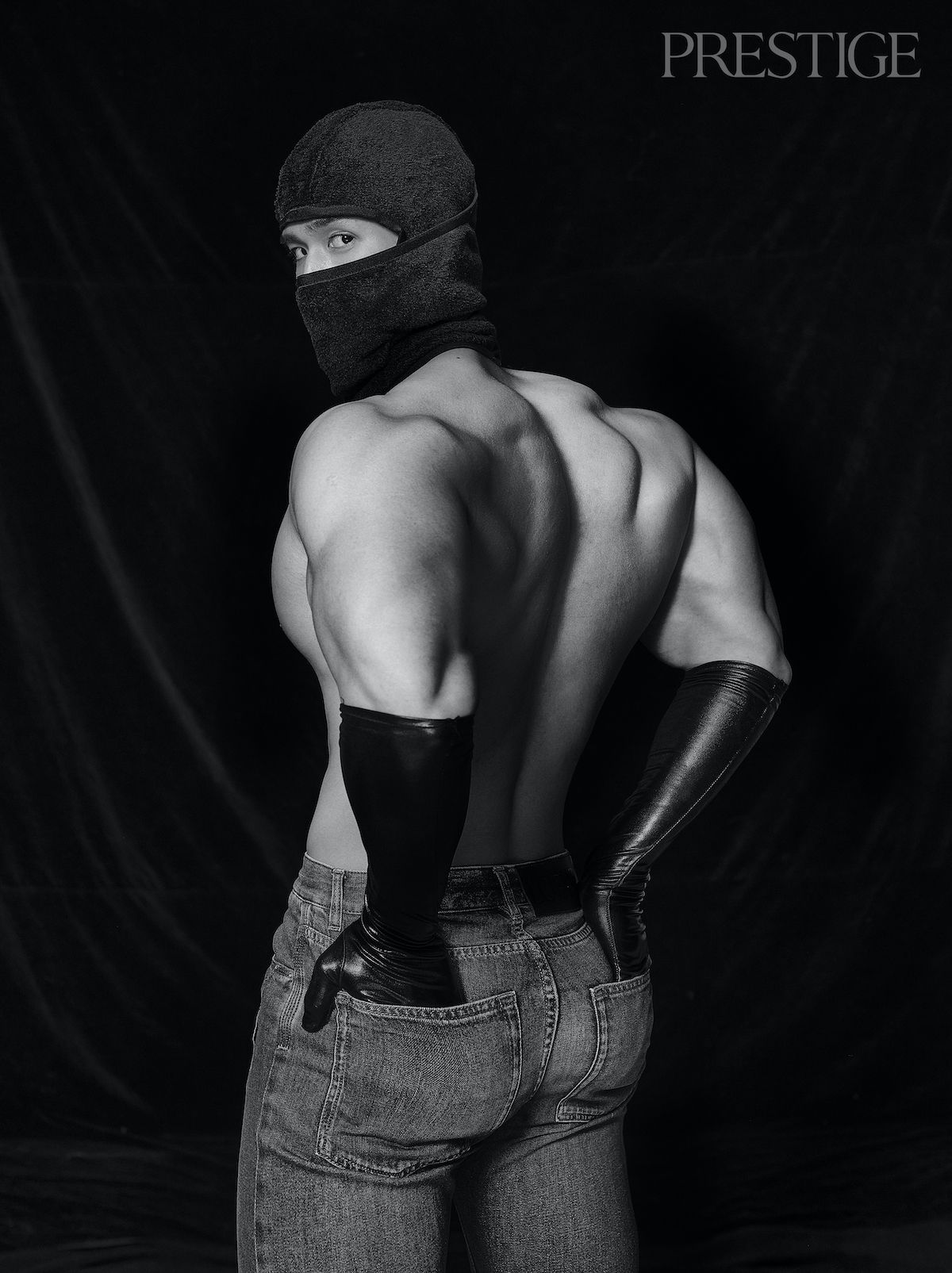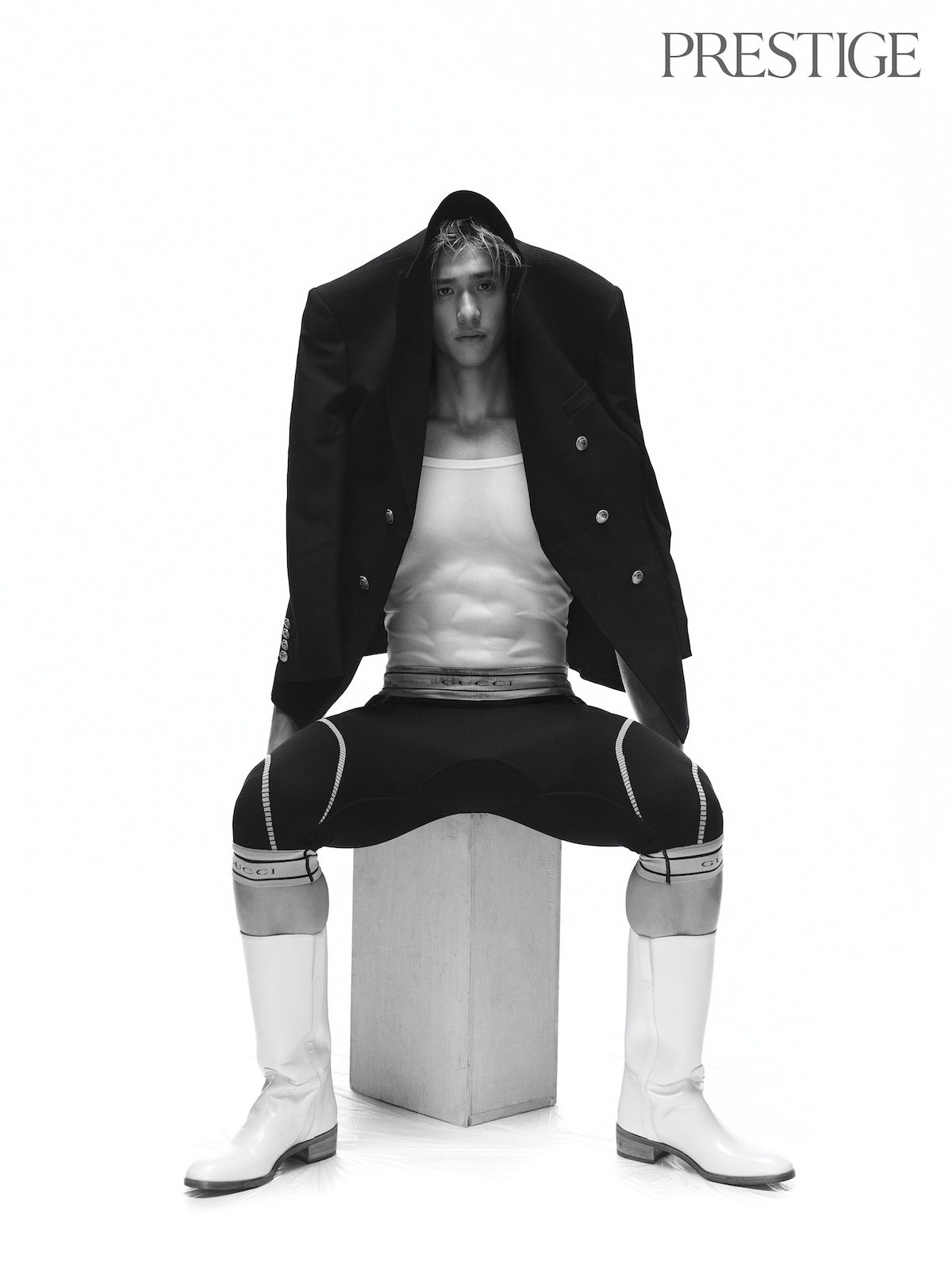 In a city where most are confined by rigid roles and professions, REP. is the first step to what Woo hopes will be the beginning of a whole series of boundary-breaking venues. "We're a concept; a platform that I hope to be able to keep expanding. I want this place to be very welcoming and collaborative. Our biggest hurdle is first to get the message out there and for people to start recognising the brand. But, of course, fundamentally, if we execute this well, regardless of how we position ourselves, people will remember us."
LYNUS WOO COVER STORY
Words Sandra Kwong
Creative direction, styling and interview Alvin Goh
Photography Ricky Lo
Hair Peter Cheng
Make-up Eliza Chan
Styling Assistant Alex Loong
Photography Assistants Kelvin Sim and Azeal Ho