Marie Claire Lim Moore, CEO of TransUnion Hong Kong, on Achieving Gender Parity in FinTech
Marie Claire Lim Moore, the CEO of TransUnion Hong Kong, tells us about achieving gender parity, balancing work and family, and more.
With Women's Month in mind, we're spotlighting female CEOs — powerful women leaders in male-dominated industries.
"Having a multicultural background has always made me want a global career", Marie Claire Lim Moore tells us. The CEO of TransUnion Hong Kong, her family is originally from the Philippines and she grew up in Vancouver and New York City. After graduating from Yale, Claire started her long and distinguished career with American Express and then Citibank — which gave her the chance to work in North America, Europe, Latin America, and Asia.
She's now at TransUnion Hong Kong, the first credit reference agency in Hong Kong, as CEO — a role she was appointed for after an extensive search process. And Claire is also a mother, an author, and an advocate of women's leadership and empowerment, working as a mentor at The Women's Foundation and serving on the Board of Directors of Habitat for Humanity Hong Kong.
We talk to Marie Claire Lim Moore about her career journey, empowering women employers and achieving gender parity in her office and beyond.
Marie Claire Lim Moore,
CEO of TransUnion Hong Kong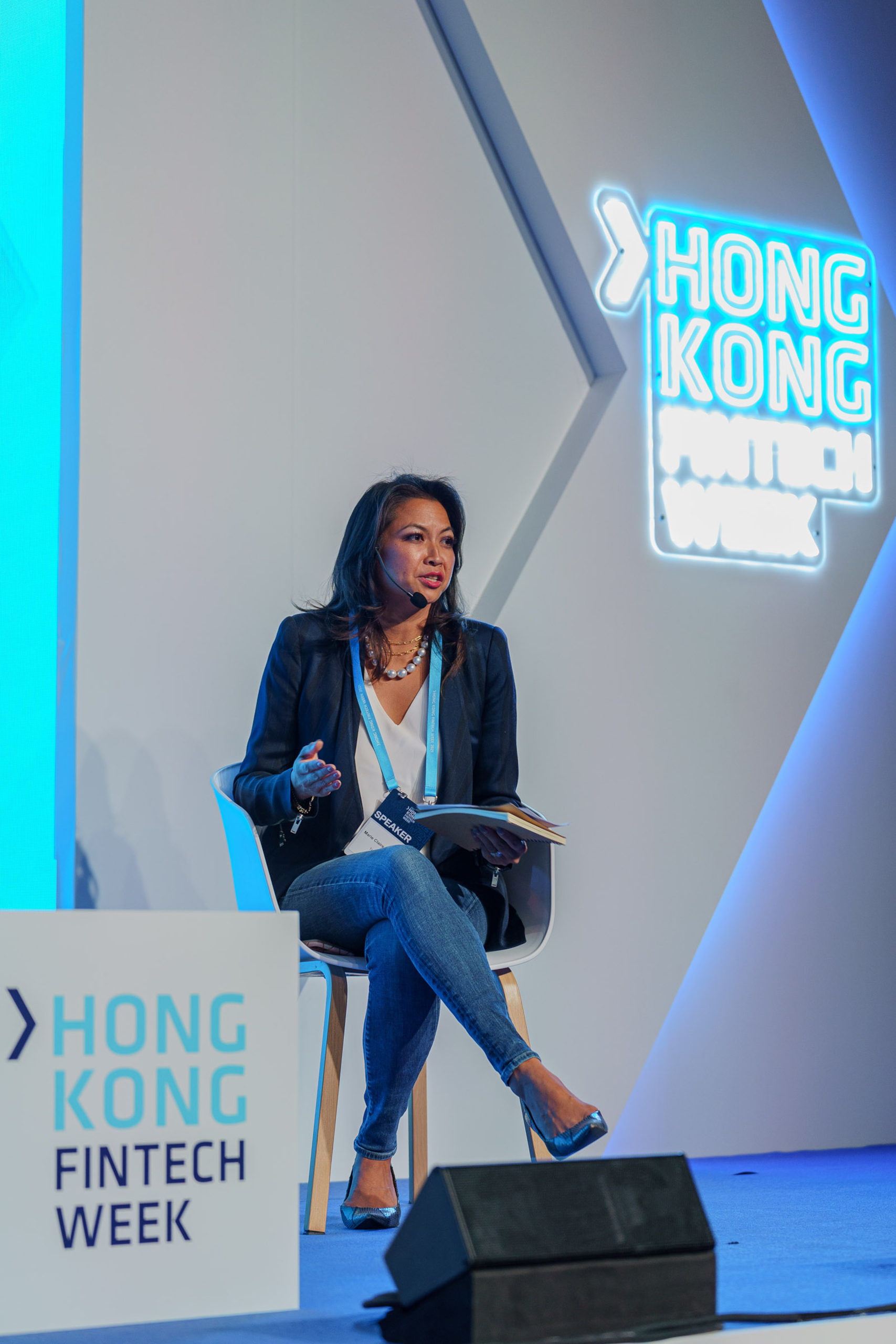 Tell us a little about your career journey — as a corporate leader and a writer.
My husband Alex and I met while doing management training programs in Sao Paulo, Brazil. We got married in the Philippines, worked for a couple of years in New York and then relocated with our nine-month-old son to Singapore. I came to Hong Kong as Head of Consulting and Analytics at Visa and then two years ago, I joined TransUnion Hong Kong as the CEO.
I consider myself very lucky. I had a great example of how you could pursue a career and a family. Growing up with my mother, I saw firsthand how you could have dinner every night with your kids, have a successful career, even pursue your passion projects on the side until they morphed into your career, and give back to your community. I have always admired my mother for this but especially after having children, I fully appreciated how successfully she balanced her life.
I decided to write a book about it while I was on maternity leave. Don't Forget the Soap is actually a story about the people who have inspired me, with the first and foremost person being my mother. The title might not resonate right away but the underlying themes of the book are finding balance, having gratitude and giving back. And my stories are about being inspired to do all three.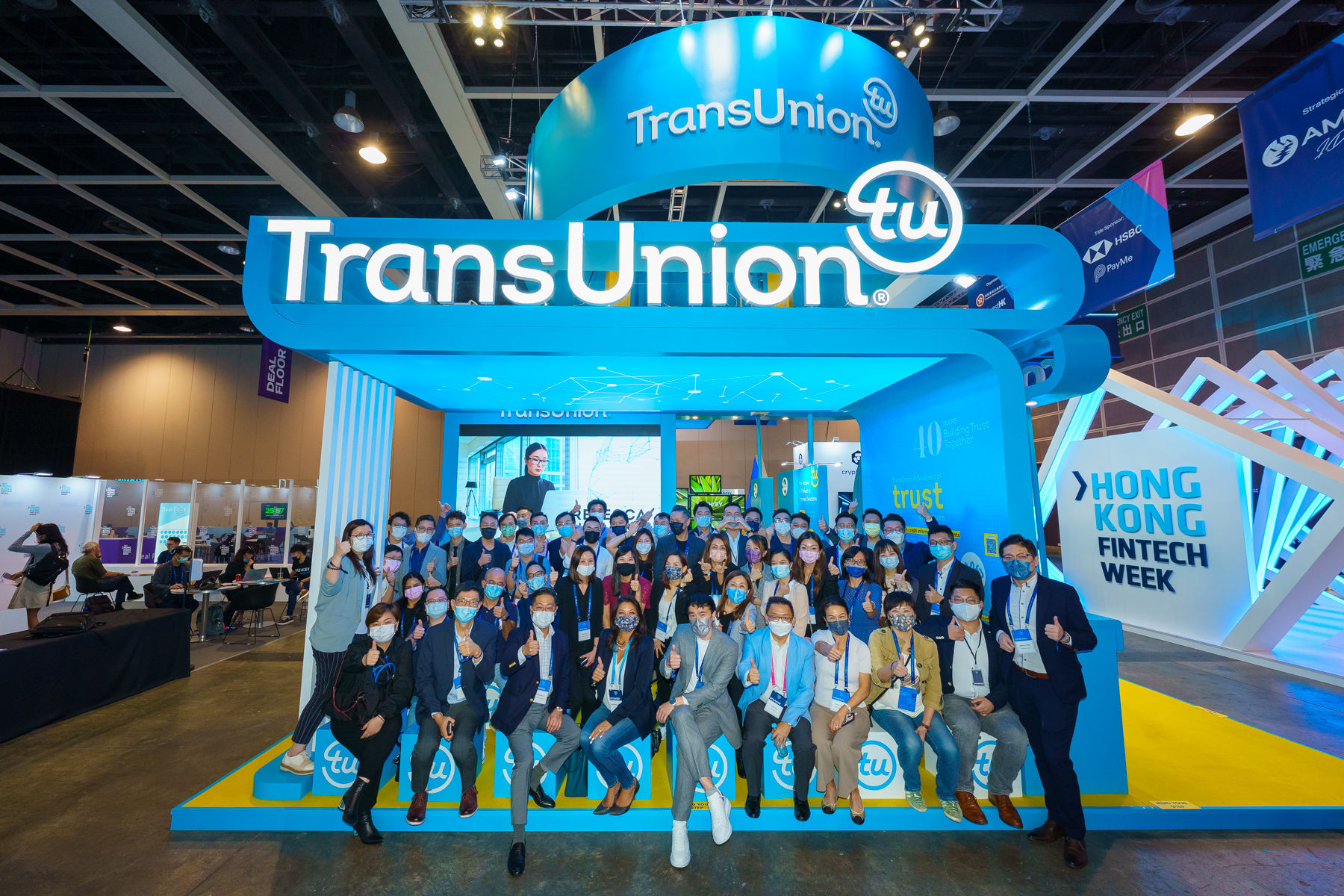 Tell us about TransUnion Hong Kong and your role as CEO.
TransUnion provides credit scores and reports to consumers, while also providing banks with the data and information they need to enable them to offer credit and other financial services products to their customers.
For example, if someone wants to apply for a mortgage for their first house or a student wants to apply for a loan for studying abroad, our credit scores give the banks the information they need to understand a person's financial situation so they can decide if they want to offer credit or not. We know that behind every credit check, there is a story. We're proud of the fact that our information is being used to help ordinary people realise their dreams.
I've known TransUnion throughout my career but it's this aspect that always impressed me. When I was approached, I also recognized an opportunity to further build a dynamic and inclusive work culture which is part of what compelled me to join two years ago. I think I place as much importance on our business strategy as I do on helping our people understand the importance of their work to ordinary people.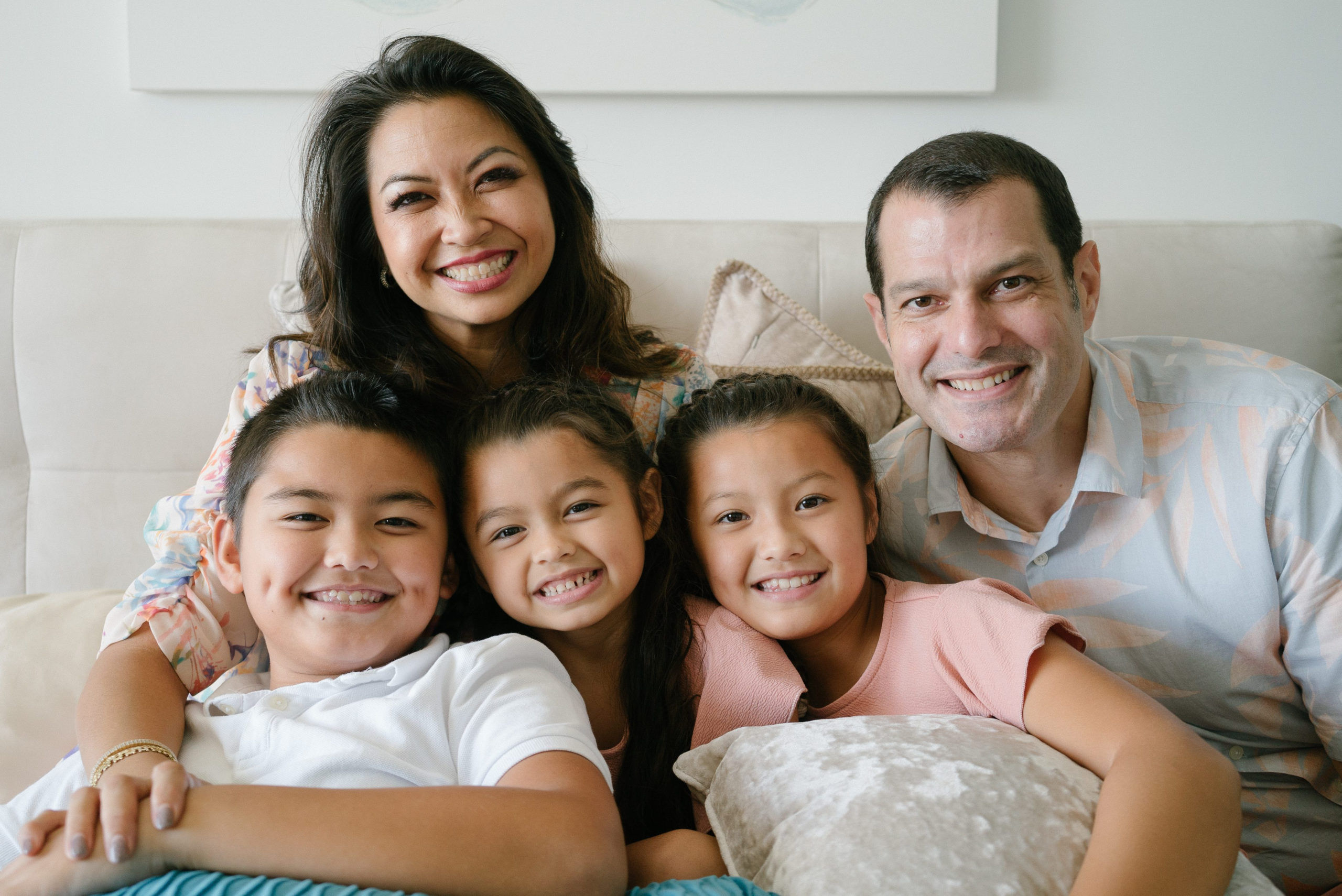 How do you balance work and family? Do you think this is an outdated question, or a meaningful one?
This is never an outdated question, especially in Asian society. When I moved from New York to Singapore with my family in 2011, I was often asked if I had plans to stop working so I could take care of my baby. Asian women are typically expected to leave work or to take less time-consuming jobs after having children to focus more on family. I fully appreciate those who do. But in my case, I believe a woman's career advancement is in the best interest of the family, with women paid the same as men and having the same opportunities as men.
So, no — encouraging work-life balance will never be outdated and it's always meaningful to discuss it. Family is always an important part of me, but so is career advancement. For me personally, I've found a great shared experience when both my husband Alex and I go off to our jobs and come home to our kids. With mutual support, work-life balance is easier even when you're striving for a higher position at work.
"For me, it's obvious that balanced gender distribution in our workforce help fuel ideas and innovation."
You're a female corporate leader in a male-dominated industry — what has it been like navigating the fintech industry as a woman?
Women are vital in rebuilding our communities and economies; now more than ever. The fintech space is fast-moving and competitive. I am passionate about achieving both diversity and gender balance in our team in Hong Kong. For me, it's obvious that balanced gender distribution in our workforce helps fuel ideas and innovation.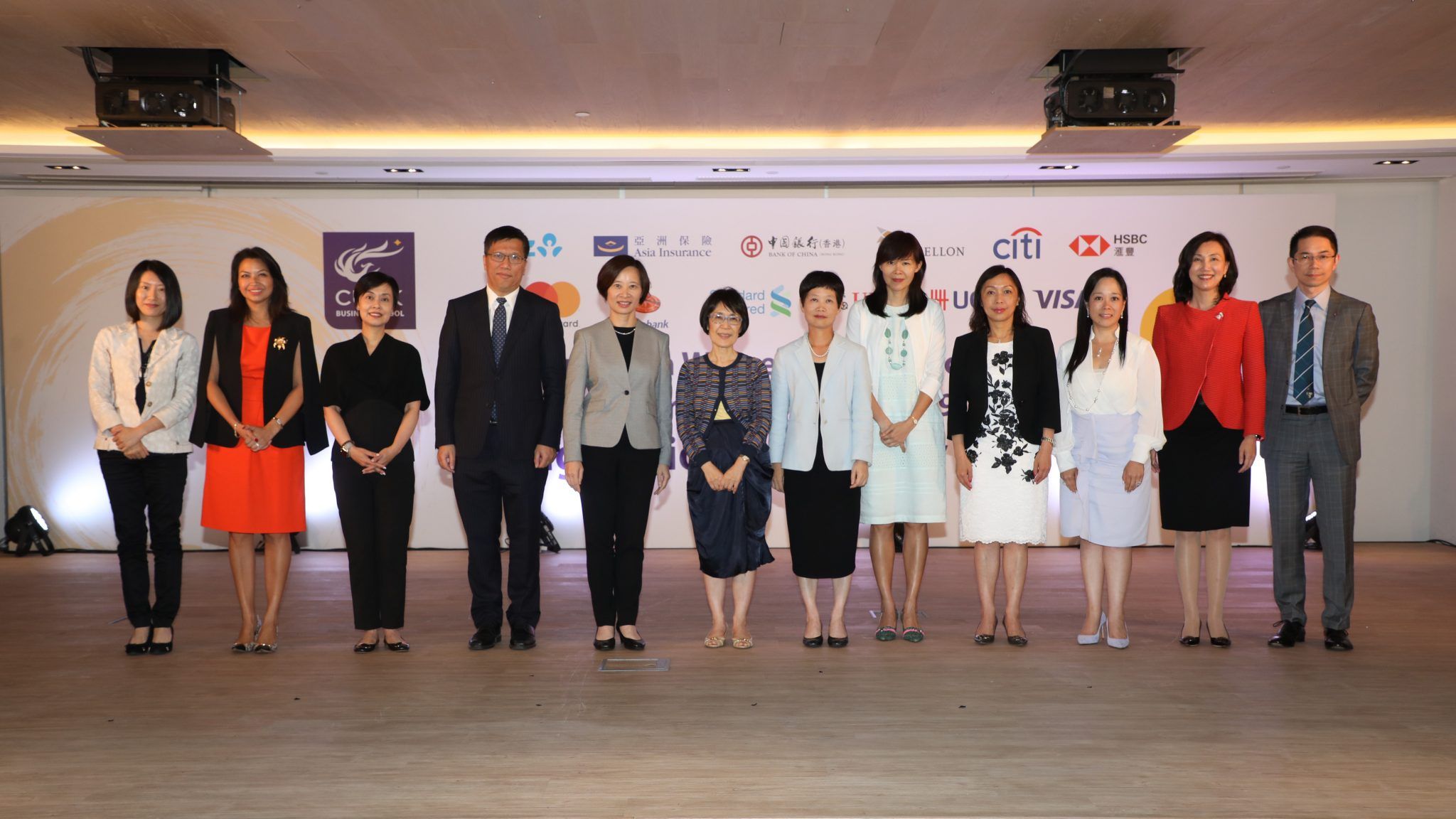 Can you tell us about a time you experienced a challenge due to your gender — or a moment where you felt underestimated — and how you overcame it?
When I moved to Asia with my husband and my infant son, I was surprised by how many people asked me if I had plans to stop working. When my second and third children were born, everyone from my husband's boss to my assistant thought it wasn't a matter of "if" but "when". I don't feel underestimated because I know their intentions were kind.
In Asia, family duties are exponentially more than in other places I lived in. But I think there are some misguided perceptions about how much a mother can balance her family duties and work. I fully appreciate those mothers who choose to focus only on their families. But I believe a woman's career advancement is also in the best interest of the family, as it also benefits their family economically.
"Half of our team in the Hong Kong office are women and we've maintained gender parity at all levels including director levels."
How do you empower women employers and promote gender equality within TransUnion and other financial institutions? For example, do you have an action plan that you could share with us?
TransUnion is committed to driving gender equality as part of our broader diversity, equity and inclusion policies as we see it as a source of strength and sustainable growth. Half of our team in the Hong Kong office are women and we've maintained gender parity at all levels including director levels.
Globally, we're aiming to achieve global gender parity in the senior leadership team by 2030 and we're continuing to improve transparency around promotions and pay. We've got a strong 'pay for performance' culture, and we use internal and external benchmarks to ensure we don't have any gender pay gaps.
We're also working hard to create a more ideal working environment for everyone on our Hong Kong team. We've been running unconscious bias training sessions in Cantonese to empower each employee to Break the Bias. We also have thematic activities to help foster female talent development. As a female CEO, I'm committed to building the pipeline for female talent.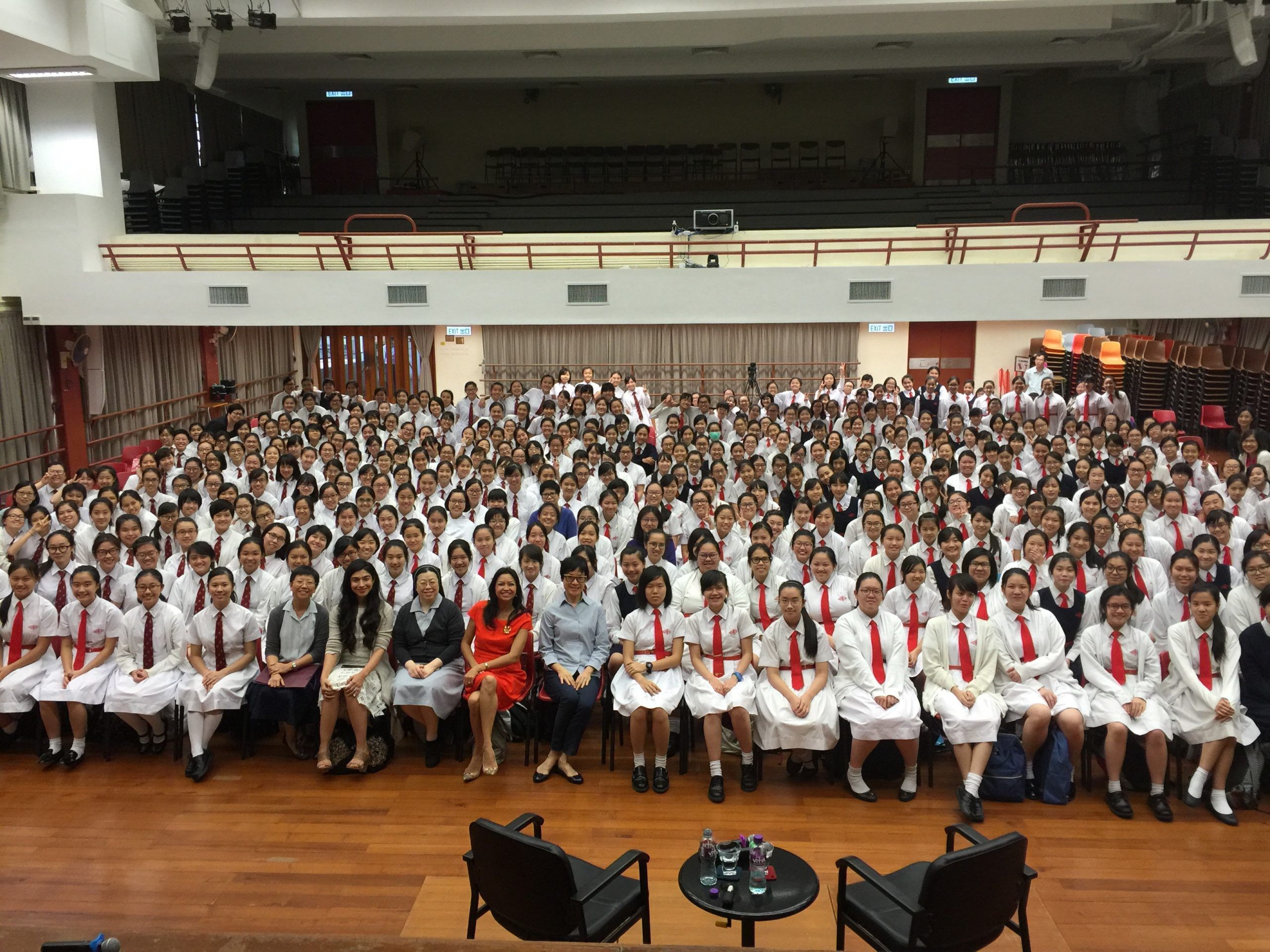 What's it like being a mentor at The Women's Foundation (TWF)?
I am always keen to do more to improve the lives of women in Hong Kong, either inside or outside of TransUnion. I've taken my career to a new level here and it's important for me to give back to the community. I am thankful there are so many opportunities to do so whether it's through The Women's Foundation Mentoring Programme, Women Chief Executives (WCE) — an informal group of women chief executives from the financial services industry in Hong Kong— Habitat for Humanity Hong Kong, or Splash Foundation.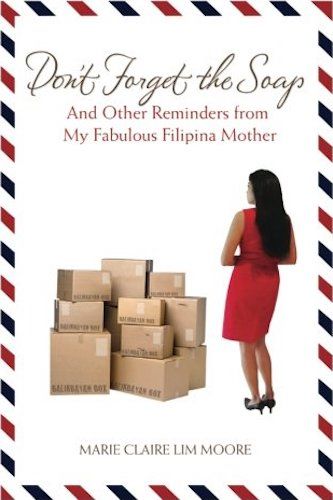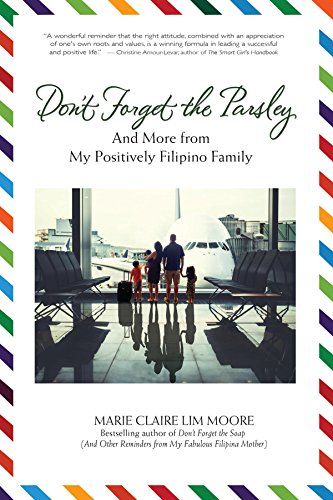 What inspired you to write your memoirs Don't Forget the Soap (2013) and Don't Forget the Parsley (2016)? What would you like readers to take away from your books?
I am always proud of my Filipino roots. Wherever I've lived in the world I've always felt a strong connection to Asia because of its family-centric character — I spent my early childhood in Vancouver, my teenage years in New York City, and climbed the corporate ladder around the world.
Don't Forget the Soap and Don't Forget the Parsley are collections of anecdotes from my family's global journey, starting with my parents' migration from the Philippines to my current experiences living abroad with my husband and our three children. I think the biggest takeaway from the memoirs is that the happiest people don't have the best of everything, they just make the best of everything.
What else can you tell us?
It's pretty timely to discuss gender parity. Even for top earners in today's society, raising a family — especially in New York, Singapore, Hong Kong, and pretty much any other global city — is nearly impossible on one salary. The percentage of dual-income families has more than doubled in the last 30 years. This is no longer about "lifestyle" or "values"; this is about economics.
Women are facing more pressure under this time of uncertainty, getting increasing responsibilities both from family and the workplace. So, when we think about the future of our society, there's an urgency to have this factor on the agenda — which is good for everyone.
---
You can learn more about Marie Claire Lim Moore here.