Sabrina Chan lived a previous life as an investment banker before she turned her attention to the toughest job in the world: being a mother. An aspiring mother herself and inspired by the importance of postpartum nutrition, Chan established Mum in Moon, working hand in hand with renowned chefs, nutritionists and Chinese doctors to prepare premium meal plans and pre-packaged foods based on the concept of Chinese food therapy.
Despite its name, Mum in Moon can be enjoyed by all women, not just new mothers. Chan's dream was to create a company that could help other women, and her own philosophy is that all women can choose to empower themselves and nourish their bodies. From double-boiled soups, sweet dessert soups, congee, dumplings, date puddings to cookies, all the ingredients used in Mum in Moon's food products target symptoms and issues such as insomnia, stress, and helps to improve blood circulation and replenish the qi.
We chat with Chan to find out more about Mum in Moon, as well as her the reasons why she's so committed to building a business that helps other women.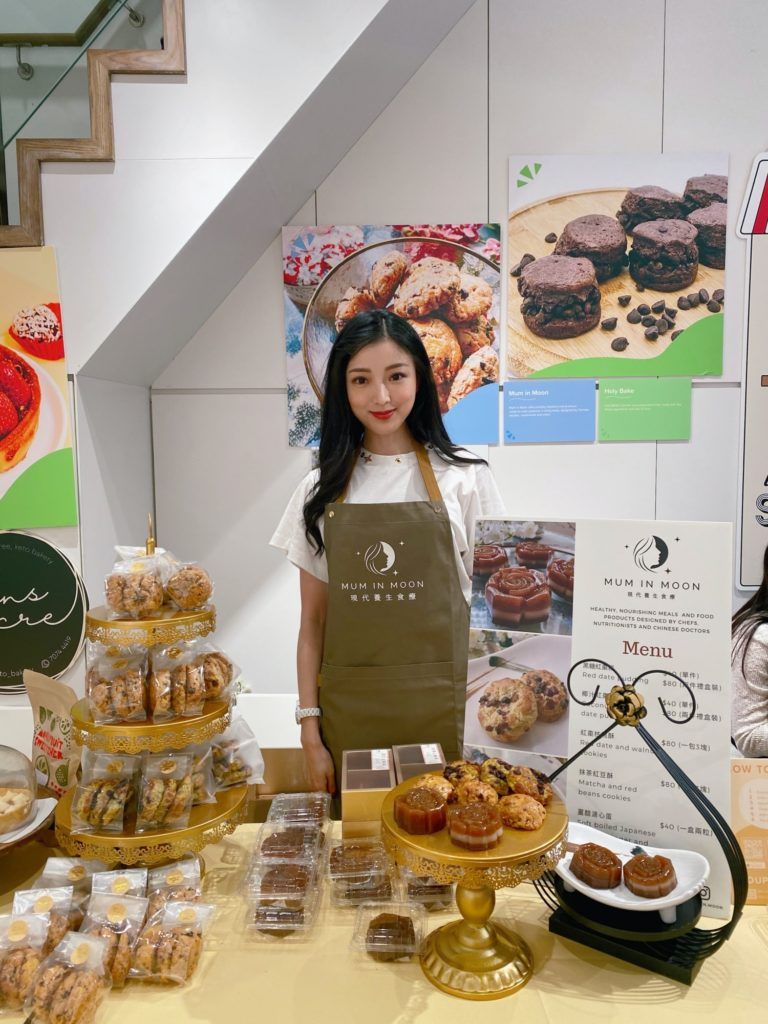 Why did you start Mum in Moon?
I've always believed in women empowerment and I believe the best way to do that is to create something that helps women. There's a lot of Chinese wisdom in how women can nourish their body with specific foods and I feel they are under-appreciated in Western cultures and among the younger generation so I want to modernise this concept to make it more approachable.
What were you doing before you decided to dedicate yourself full time to Mum in Moon?
I was an investment banker and worked in the finance industry for six years before I decided to start my own business.
What were the greatest challenges you faced to build your business?
The greatest challenge was to leave a job that I loved and my comfort zone to start something from scratch by myself. After I started I received mixed options – there was discouragement from some people, not with bad intentions necessarily but out of genuine care for me, as they think finance is a much more glamorous job and makes more money than a startup.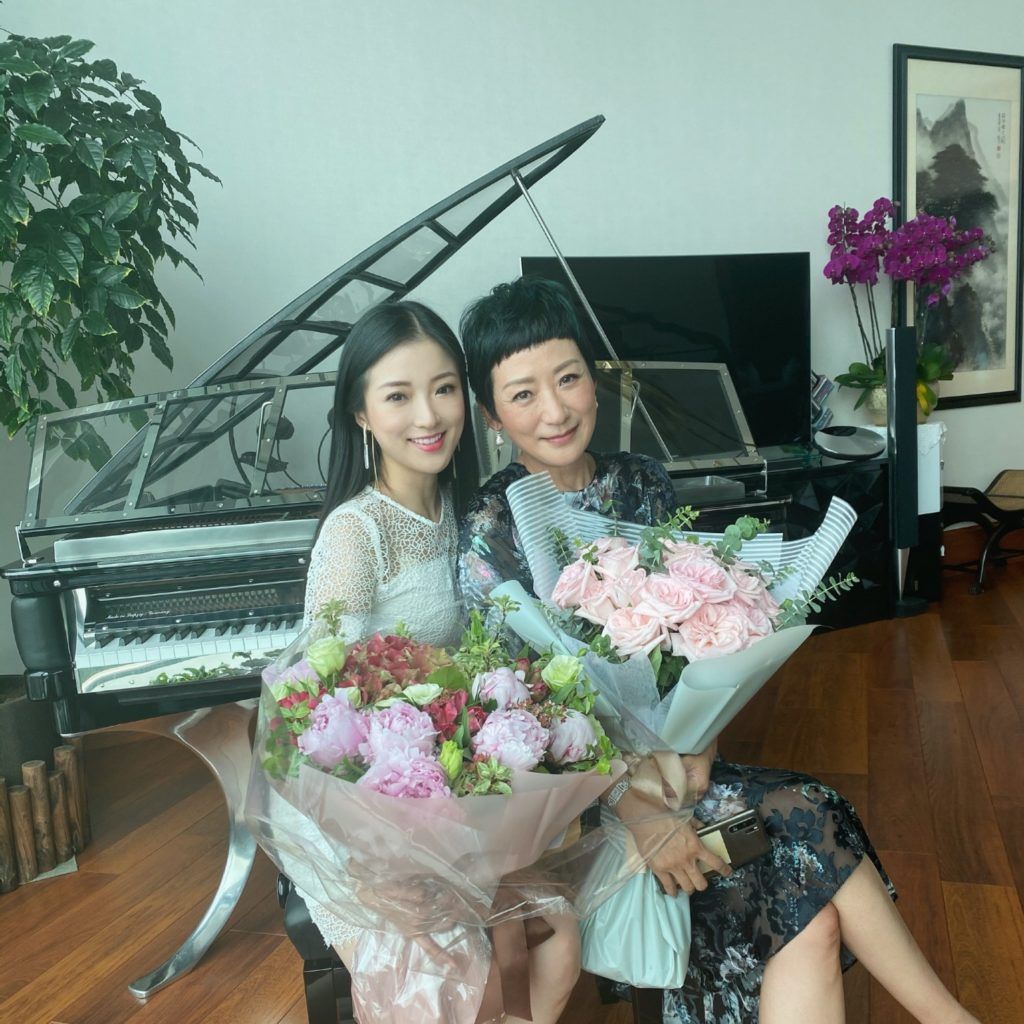 What is your own relationship with your mother like and was she an inspiration for your business?
I see my mum every day and we talk every day. She offers valuable advice on both my business and my personal life. She's the person I trust the most in life. Watching how my mum has raised me made me realise being a mother is the toughest job on earth, and that inspired me to create a business that empowers women and supports mothers.
Are you an aspiring mother yourself?
Yes, it's been my dream to become a mother with a happy and harmonious family. Everything I've done including my education and career is to equip me to be a good mother who can care for my family and raise kids that can hopefully grow up to be happy and successful. For me that's the meaning of life.
Do you feel that mothers didn't have enough support in the community and are you trying to change that?
First of all, having a baby is a life-changing event, and it takes time to adjust both physically and mentally. And the reality is all new moms need support, even the ones who've given birth one, two, or three times. Secondly, Hong Kong lifestyle is particularly high paced and high stressed. There is a much higher pressure and expectation for mothers here to juggle between their jobs, family duties and social life. I hope my business can either alleviate part of that stress or help those who don't have time to care for their body to live a healthier life. What are some nutrition tips you can give to all mothers?
No raw and cold food. Soups are great because you get all the essence without actually eating all the food that goes into boiling that soup. A balanced diet is very important, all our meals come with the right mix of protein, carb, fiber and healthy fat with low salt, oil and sugar.
How can mothers recover quicker and healthier after giving birth?
Postpartum confinement is extremely important. There's a Chinese saying that says you can come out even healthier and younger than before if you do your confinement right. Confinement is a chance for you to fix any health issues that you had before. So I highly recommend following the confinement routine religiously for the months following child birth.
Has it been difficult to build your brand during the pandemic?
Ideally, to build a brand you want both online and offline presence. The pandemic meant everything had to be done online. On the other hand, my sales increased a lot when most companies were WFH and when restaurants had to shut down for dinner service, because people were exploring healthier delivery options. Could you tell us who are some of the nutritionists and chefs you work with? And what's essential in all the creations you make for your clients?
I work with the nutritionists from Global Wellness, a natural and organic health store that offers whole food supplements. They offer me valuable scientific insights from the western perspective. I work with Chinese doctors who offer me insights from the TCM perspective which has long standing history and has been practiced and revised for thousands of years by our ancestors. Lastly, combining the wisdom from both the East and the West, I work with chefs who are able to design innovative and delicious recipes using the ingredients suggested by nutritionists and doctors. I'm also constantly growing my team of advisors and there will be an exciting addition to the team soon! She has a very interesting background and breadth of postpartum knowledge and we are working on a new product together!
What advice could you give girls who aspire to have their own businesses one day?
First, do your research and make sure you understand what it is that you want to get into. Once you've decided to go ahead, don't let anyone stop you. There will always be noises and challenges that deter you from pursuing your goals, but just remember that no one is going to believe in you like you do.