Businesswoman and eco-warrior Dee Poon opens up about her lifelong commitment to sustainability, and how her family's company has been working towards transforming the fashion industry landscape – a shirt and a mask at a time.
Dee Poon plops down on the couch, brings out the sandwiches she's packed for herself, takes a sip of her Starbucks coffee – by then tepid, but she doesn't mind at all – and in no time at all, signals that we can begin. Poon moves just like someone who's inured to working and is constantly on the go, with a distaste for wasting time. I take particular note of the latter and power through my questions. A few minutes into the interview, I decide that this articulate, intelligent and no-nonsense lady belongs on a TED stage.
Poon is the daughter of Dickson Poon, owner of the upscale speciality retailer Harvey Nichols, and Marjorie Yang, a successful businesswoman in her own right who runs the global textile and apparel manufacturer, Esquel, where Dee is now the managing director of brands and distribution, and heads the men's shirt brands PYE and Determinant.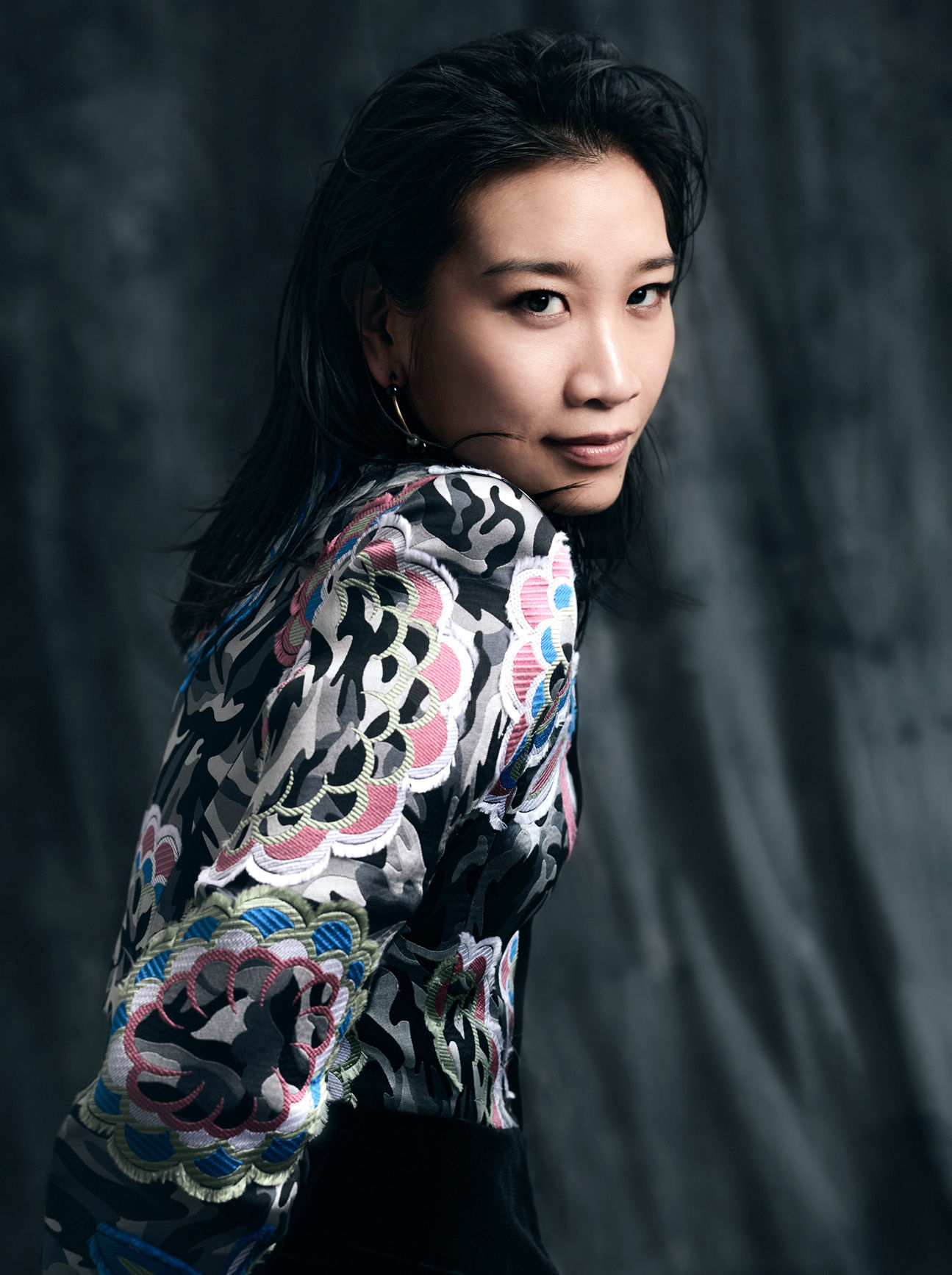 For someone accustomed to being on a plane every week, the travel bans must be tough on Poon, I suggest. "The last time I've been in a place for this long was at boarding school!" she says. "But I can't say I feel entirely out of sorts. There's just less socialising – though really, I don't go to many of those big events anyway – and I still get to see people, friends one on one. Of course, I miss my museums, I miss seeing friends who don't live here, but other than that it's been all right and work has been full steam ahead," says the self-confessed homebody, and apparent workaholic.
"I honestly think I'm busier than I was before Covid. While business might have come to a halt in many companies, we started so many new things this year; in the last six months, I haven't taken a single day off – save for Sundays and some bank holidays." The last time Poon set foot on an airport was in March, when she got back from London to shoot PYE's autumn/winter look book. "We literally managed to come back to Hong Kong just before Europe enacted the travel ban; it was right before everything shut down."
If there's anything Poon has found considerably challenging, it's been keeping herself in "functional shape" to allow her to work at a level she wants and needs to. This requires her to be in bed by 10-10:30, and awake by 6, followed by yoga and exercise. "If I wasn't going to take a day off for six straight months, I knew I had to make a more conscious effort to keep myself healthy. But yes, it's just an extreme maniacal discipline but it has to be done. I just know that I cannot not be rested and cannot not be focused," Poon says, almost emphatically.
The seemingly frenzied life she's been leading under these not-too-rosy economic conditions is, I have to admit, curious to me. But as I learn, her family business was way ahead of the curve when it came not only to accepting that business had to change under the pandemic, but also how it had to. As most businesses were just beginning to realise the severity and damning effects of the pandemic in the first quarter of the year, Esquel had it pretty much figured out.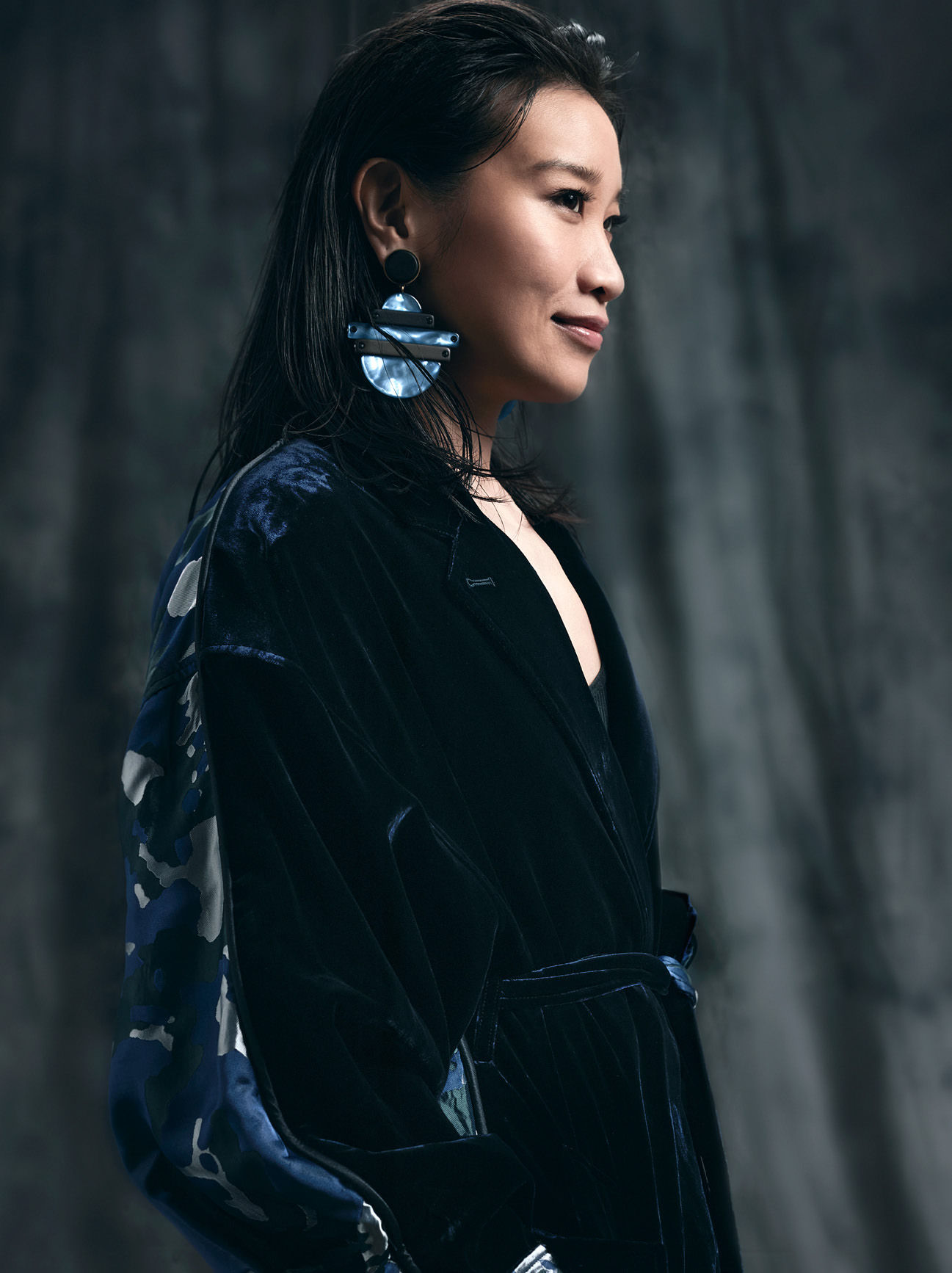 "Agility and essentially knowing how to deal – and quickly – was key. We also were of the mindset that things will change, things won't always go your way and we had to find a way to work around those circumstances."
There were changes we had to implement at our manufacturing plants around the world, as countries faced lockdowns. And on the retail side, when Hong Kong faced wave 3 of the pandemic, we immediately went to an A-B shift in our Hong Kong stores. We knew we couldn't lose an entire team, so we implemented measures that allowed us to continue to function."
Come April, mainland China – where PYE has four stores and counting – was telling a different, promising story. According to Poon, most of their stores in China were pretty much business as usual by then. "China, by that time had gone through all their major lockdowns and when they re-opened, that was the beginning of "revenge spending!" I mean, the first time we heard that term was in China – in mid-March! Retail has been on an upward trajectory since." Poon adds that PYE this summer launched its first Wechat store, T Mall, and is set to open a new store in China.
And then there's the story with the masks. For this, Poon takes us back to February, right after Chinese New Year and with Covid is raging in China, while the rest of the world is still in the dark as to the severity of the situation. "This was like February 6 – I remember that day well," she says.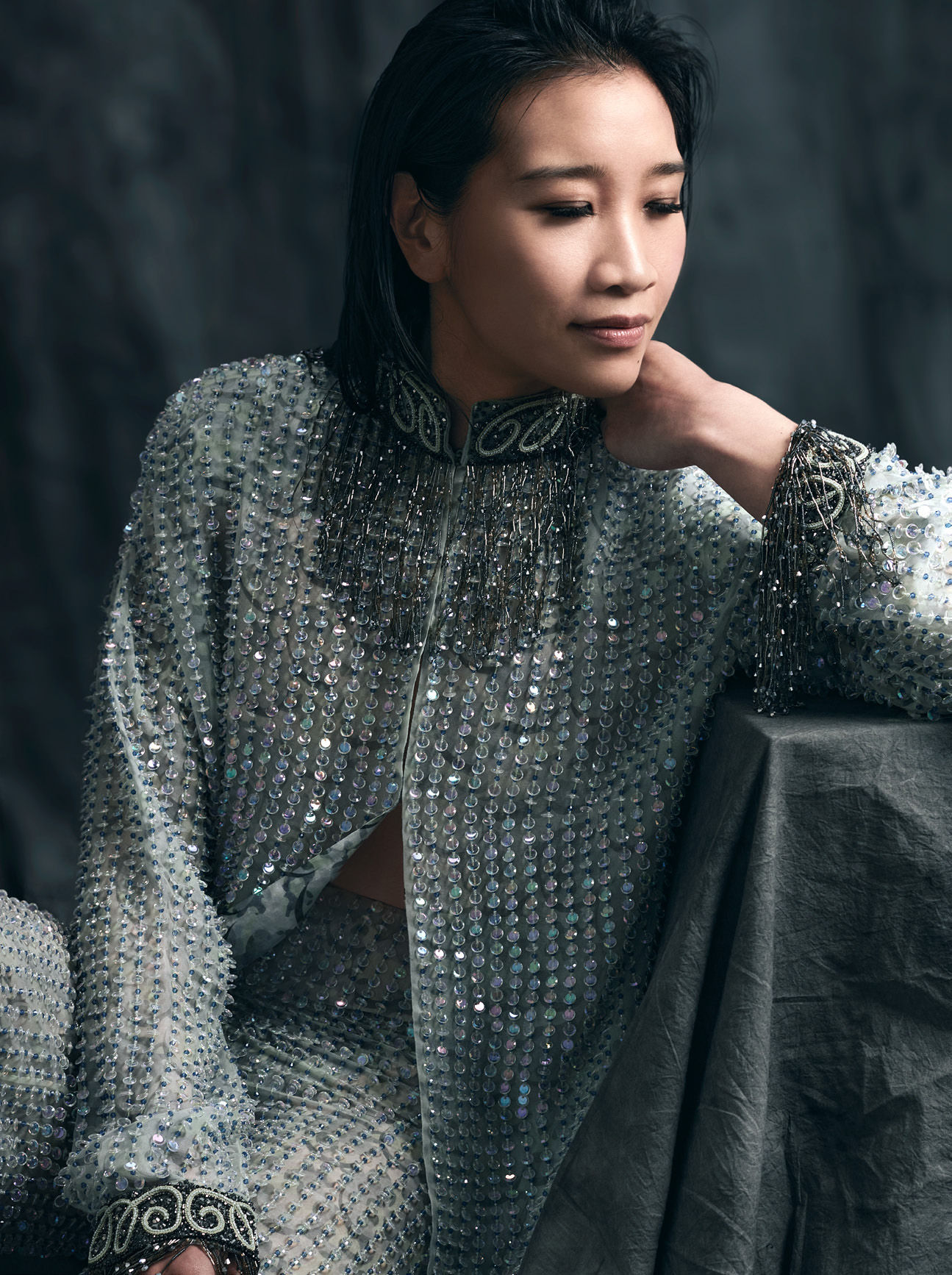 "We just did our Chinese New Year traditions and my mom gets a call from a friend who tells her: 'I think you must make masks.' No one really knew then what was going on and we were starting to hear news about people going out trying to get masks. By lunch that same day, we were all together, bouncing ideas around. By the end of that conversation we've decided we had to step up to help Hong Kong if this got very serious – and, as we all know, it did. Two days later we've locked down what we were supposed to do, and already had a bunch of our friends from the medical field willing to become advisers. Long and short, the first masks went down the line on February 17 or 18, the same day we shipped out our first batch of masks.
"Learning all about masks was essentially my February. That was just 'mask insanity' – and you can quote me on that," Poon says, grinning. "Then half the stores in China and Hong Kong were closed and there wasn't anything much to do other than comfort and tell each other to keep calm and carry on."
But that wasn't the end of the 'mask insanity'. Shortly after they shipped the first masks, Covid hit the West and other parts of the world. "Then we realised – wait, the whole world needs masks!" At the time, the masks were unbranded, but Poon explains, to enable them to sell and donate them as they want, they place them under the Determinant label, which the Esquel owns rights to in China. And that's how Determinant pretty much blasted out from China to the rest of the world.
"This is what I call a Live Beta! We moved by the fly, finding opportunities and acting on them!"
Within the first couple of months of producing masks, Determinant had donated 300,000, and by June, more than 30 million masks had been shipped worldwide to both private and public sectors. To put that number in perspective, that quantity would be enough to replace one billion single-use masks, as each could stand up to 30 washes.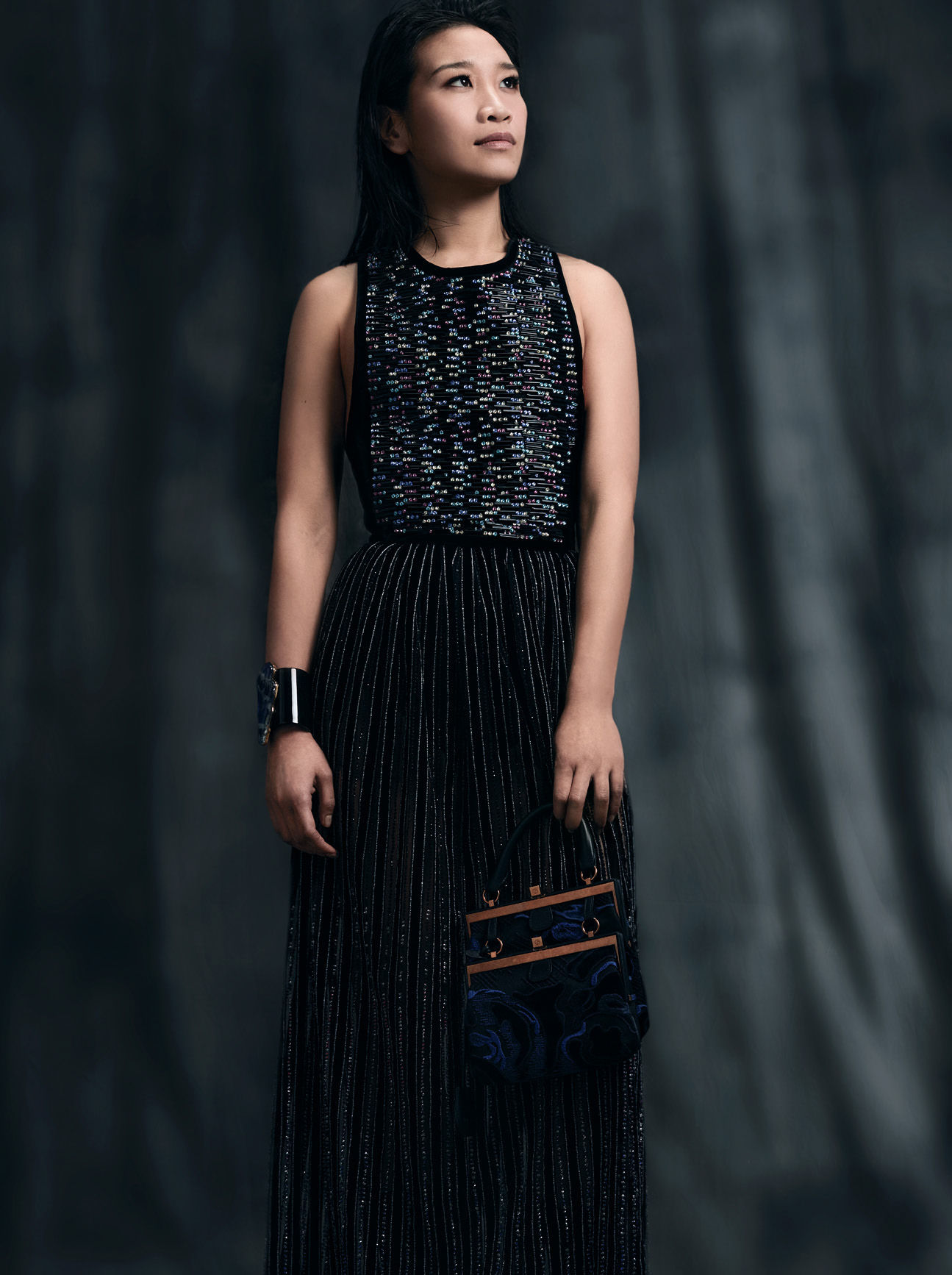 And this segues perfectly to a cause of great importance to Poon, sustainability, which I dare say is the crux of Esquel's business model. Today this term loosely used – and abused – by companies that show little if nothing to warrant their sustainability claims. But in the case of Poon, it's an entire belief system, one that she and her family heave advocated from the very beginning. This philosophy is ever-present even in the manner in which Esquel conceives its brands.
Case in point, Determinant, which is at its core, a minimalist brand that to date has only 16 essentially simple products that everyone can use and little or nothing to do with creating fashion. "Determinant is a solution for guys who are practical, who just want things that work. It wasn't about creating style or more styles; it was, on the contrary, something you could wear over and over again and, as a result, it not only simplifies dressing, but also reduces consumption.
"I grew up knowing the importance of sustainability. It wasn't an option, it was necessary. It was something we got increasingly involved in as the situation got worse, and as we became more cognisant of how we were contributing to the problem, and by the same token, that we can play a part in resolving the issue. We just want a place where we can live later, and for many, many years to come."
One of its more recent programmes was the recycling platforms Esquel set up in its factories last year. "We looked at 'chains of waste' and realised that within garment production, most wastage happens in the cutting-room floor. So we basically created a platform to minimise this by separating the excess cut-outs by colour, so that we can make clothes using recycled plus virgin yarns in over 5,000 colours."
While all this is impressive, Poon admits that there's still a lot to do within the organisation to educate people about the cause and get more of them to act on that commitment. What strikes me about this conviction, though, is that while Esquel has arguably done much more than other brands in the fashion industry when it comes to sustainability, Poon doesn't point the finger at others who stand idly by or whose commitment is mere lip service, but instead looks inward.
"I get really upset when internally we greenwash our products. To make something truly sustainable, I tell our people that we have to understand the entire consumer process. Even within the company, there are suggestions that are probably half-thought. For example, we don't offer, say, a polybag that's compostable to a market that doesn't compost or recycle or segregate. So essentially, you just greenwashed a product by saying that it's recyclable – good for you – but if no one actually recycles then it doesn't really help."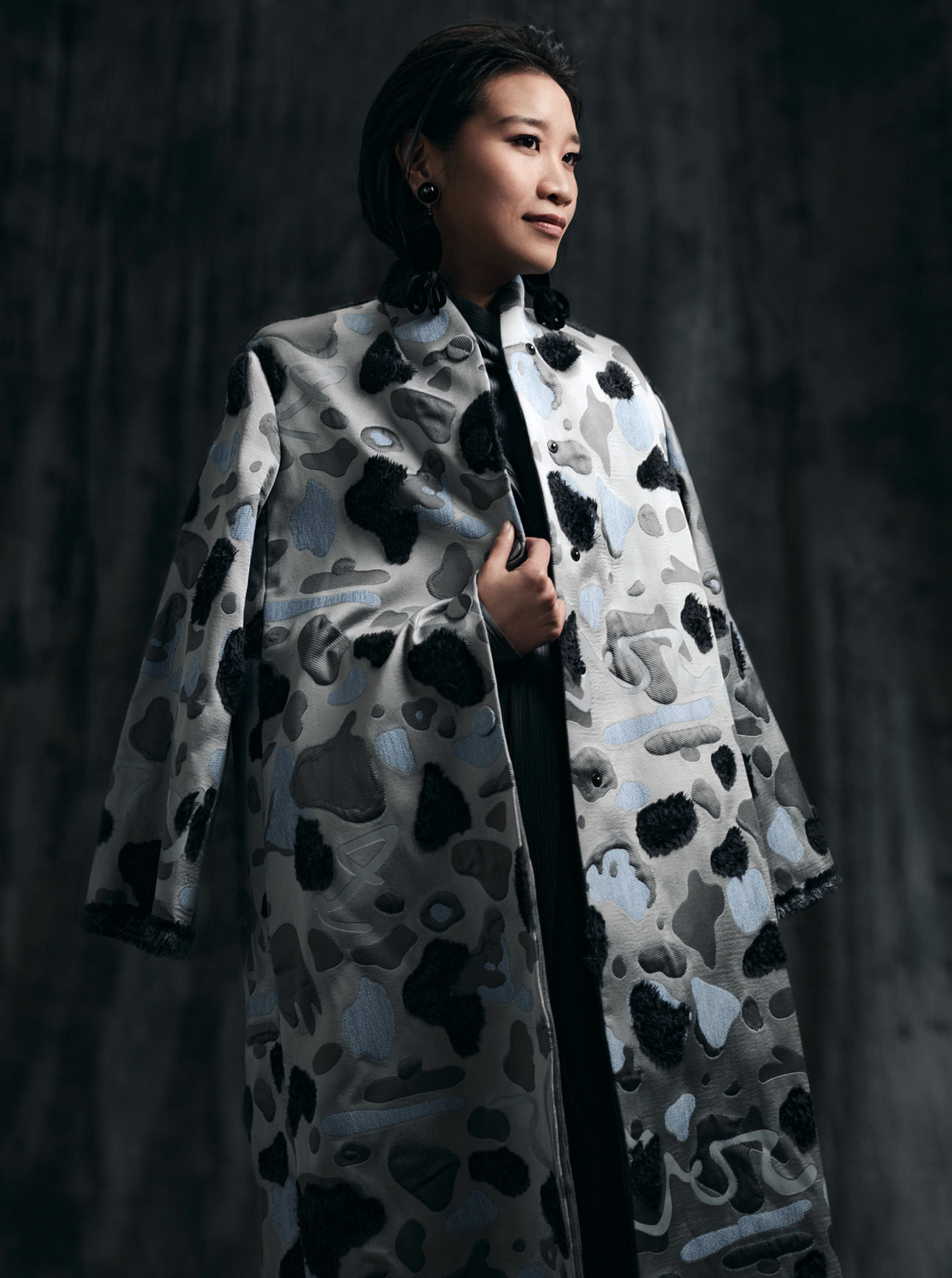 Poon – scion, Harvard graduate and true-blue eco-warrior – walks the talk. When I asked what accomplishment she's most proud of – and indeed there's a list to mention – she simply says,
"That I'm still standing. And the fact that I'm still here, still trying, I'm really proud of me. I think every day is a battle, life is a battle. In some way Covid made me think this way and to come to the realisation that it's an incredible thing to still be here."
"I was raised by parents with very different characters. My mom, a genuinely interested, curious intellectual, told me once that the best way to get into the school of your choice is to have a unique selling point, be different. That you don't necessarily have to be the best, you just have to be memorable enough – but, of course, you also need to be good enough. On the other hand, my dad, focused and brilliant, strives constantly for quality and excellence. So being around them, these two very different people, is a lesson in itself. Raised by two almost opposing personalities, being between two very different points of view, taught me to think very carefully about how I approach the world and how to deal with stuff, life."
I ask her what she does to decompress, apart from practising yoga. Unsurprisingly, she's a voracious reader and mentions a few books she's currently reading. One of them is Has China Won?, by Kishore Mahbubani. "I'm intentionally reading this slowly. He talks about whether or not China is expansionary, he talks about the America. I usually just fly through books, but for this I read only two chapters a week. I love though that he also has a great sense of humour. I'm also reading about the history of Samsung. And a good friend of mine, Clarissa Ward, just wrote a book and I just finished that one."
And to that I could hardly conceal my excitement; CNN war correspondent Ward is a rock star in my books. And just when I think that she can't get any cooler, she confesses something rather unexpected: That she has really bad teeth.
"Something people might not know about me is that I have a lot of cavities! I hate going to the dentist so much that I got a general anaesthetic to have a tooth taken out." And to that we all burst out laughing, making a rather sweet ending to this encounter. What's particularly striking about Poon is that in spite of all her accomplishments and privilege, Poon comes across as someone you'd just want to have a good laugh with.
CREDITS:
ALL OUTFITS GIORGIO ARMANI
ART DIRECTION SEPFRY NG
PHOTOGRAPHY VINCI NG @NUMBER FIVE STUDIO
VIDEOGRAPHY KENNETH CHAN
STYLING CRYSTAL YUNG
MAKE-UP VINCI TSANG @VINCIWINKI.COM
HAIR BILLY HAI