Golfer Tiffany Chan and Tennis Player Eudice Chong Share About Taking on the World's Best
Thanks to the assistance of EFG Bank, young Hong Kong athletes are making their mark on the global stage. Matthew Scott finds out how golfer Tiffany Chan and tennis player Eudice Chong are taking on the world's best.
Tiffany Chan
That Tiffany Chan is able to spend her life – week in, week out – testing herself against the very best golfers on the planet is testament both to the Hong Kong athlete's natural ability and to her fierce desire to keep on improving.
It should be noted here that what the 27-year-old has already achieved in the game has broken new ground, from representing the SAR at the 2016 Olympics while still an amateur, to becoming the first-ever female player from the city to qualify to play on the world's leading circuit for women professionals, the LPGA Tour.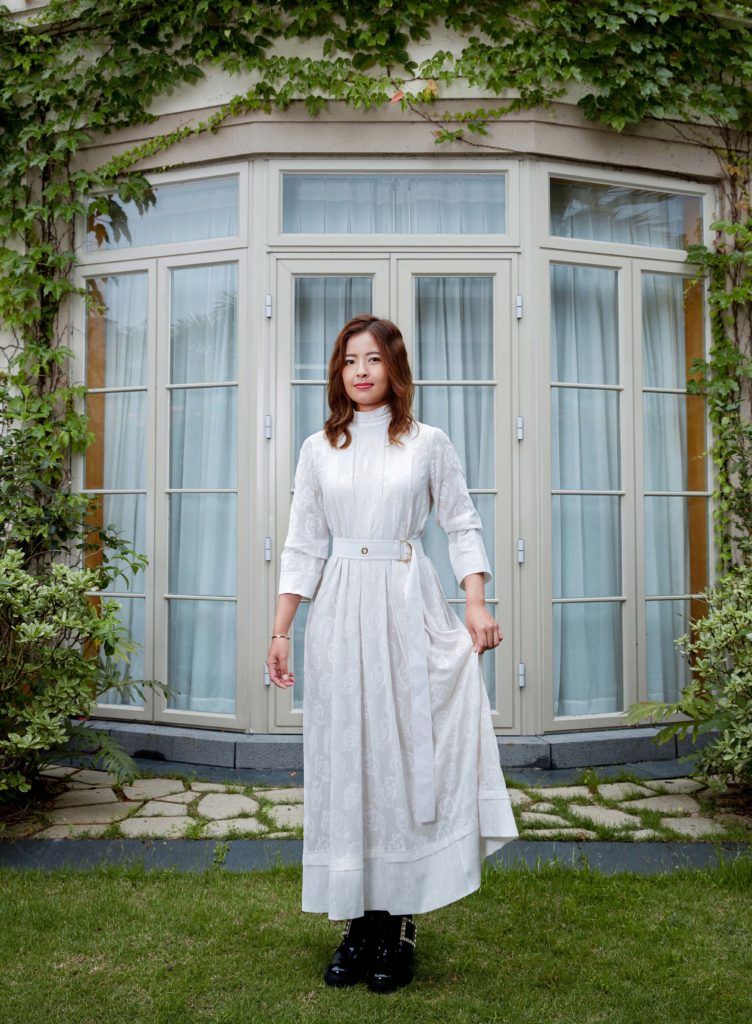 Chan is now into her third year on Tour, ranked 243rd in the world and setting her sights towards the top 50. Sponsors such as EFG Bank have helped, and are helping inspire a new generation of the city's athletic hopefuls to see that – as has been the case with Chan – life as a professional can be possible, if you put in the work and have positive people around you.
In a sit-down with Prestige magazine, Chan turned her attention to her sporting journey so far, to what she sees on the horizon, and to the times when she'd just like to be like "an ordinary girl."
It's been a tough year for everyone. How have things been for you?
It's been abnormal for the whole world, but it was definitely not easy to adjust, because as athletes we try to set goals for ourselves every day, to improve every day. When the sport was shut down I was still trying to improve, but as we weren't playing there was no way to test how much I'd improved out on the course. I was working out hard, even when I was in quarantine, but the start date kept getting pushed back. And the more the starting date was pushed back, the more I'd wonder, "Then why am I working out now?" But I knew it was still important to be in the best shape I could be, because that's just what you have to do as an athlete.
It's now your third year on the LPGA Tour. Did it take time to feel as if you belong with the best players in the world?
I am feeling better. The Tour was stopped, which was a shame, and I'd also hoped to play at the Olympics, which were postponed too, but I've felt good about my game. I know what I have to do to be better, so the time off was good for me to prepare. So it was good and bad. Being on the LPGA Tour didn't feel natural until this year, or at least I didn't really feel like I belonged there. It wasn't until this year that I did. It was just about playing better and feeling like you can actually compete with them all. That makes you more confident.
It's all mental – it's a gradual thing and nothing comes in just one day. You have to adjust to the atmosphere. When you feel that you've adjusted, the results come – and when the results come you become more natural and play your own game.
And you're back travelling, almost constantly. How have you adapted to that lifestyle?
Travelling 10 months of the year takes getting used to. The hardest part isn't the flying, it's the waiting for your luggage, your golf clubs, your suitcase, your hand-carry and your backpack – all alone. You're on your own and sometimes the hotels aren't great. It can be glamorous, but for that you have to be up at the top. When you're not, sometimes it can be tough. But I'm not sad about this lifestyle – I enjoy it. It isn't easy sometimes, but of course I like it! The playing is great.
The thing I'm most proud of so far is playing in the Olympics [Brazil 2016], before I was a professional. That and being able to keep my LPGA card for three years in a row – I'm pretty proud of that. The pandemic means we already have our card for next season, so that's four years on Tour and I'm excited. It's given me the freedom to play as I like and not worry about missing the cut or not getting my playing card for next season.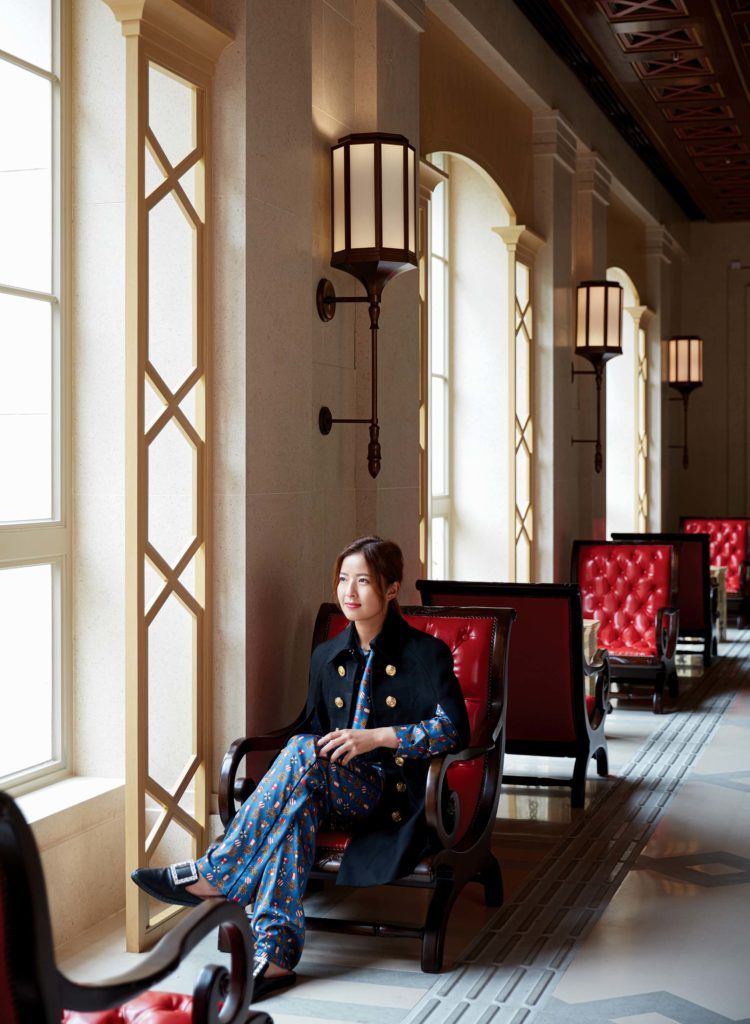 Have there been specific people or other golfers who've helped you adjust?
I'm quite lucky because I've been hanging out with a lot of the Korean players. My roommate is Jenny Shin, who's been on Tour for 10 years. I've also met [former world number-ones] Inbee Park and So-yeon Ryu, as well as Daniel Kang. We all live in the same area, we practise together and we've become friends. As a rookie, I'm lucky that they helped me become more familiar with the scene.
What about support along your journey in general?
The people around me are really supportive, which gives me true happiness. You do get some unwanted voices but that's part of being an athlete. You know, in Hong Kong people think you should always study, be a doctor or a lawyer, and being an athlete hasn't been seen as a really good thing. But that's changed since I was coming up through school. I got a full scholarship [to the University of Southern California], so that shows there's a way. Everything was paid for, and people want to know you because you're on the golf team. It's different from Hong Kong, but that's changing a little bit, and it should.
How much has the support of EFG Bank helped you?
Without their help I'd never have been able to travel since I was 14, to meet a lot of people and improve my game. All I achieved from 14 to 19 was with the support of EFG Bank – and even before I achieved anything they still wanted to help me to make golf my career. That's pretty special. EFG Bank helped me become what I am today. I golf with clients and we talk while we play. It's all very natural and easy, and actually we have a lot of fun. I studied communications [at college], so I understand this side of things.
How tough is it, given the fact that you have to virtually give 100 percent of your life to the sport?
It can be tough when people around my age are having fun, having boyfriends, going out and travelling. I travel, of course, but it's not really "travel" – I go to the golf course, my hotel room, the airport and that's it. I want to have fun, but I know I can't. I want to enjoy what my friends do, but I know I can't. So during the lockdown period I tried to be a normal girl and do what a normal girl can do. As a golfer you do need some down time to get away from it. It's important to find some kind of balance.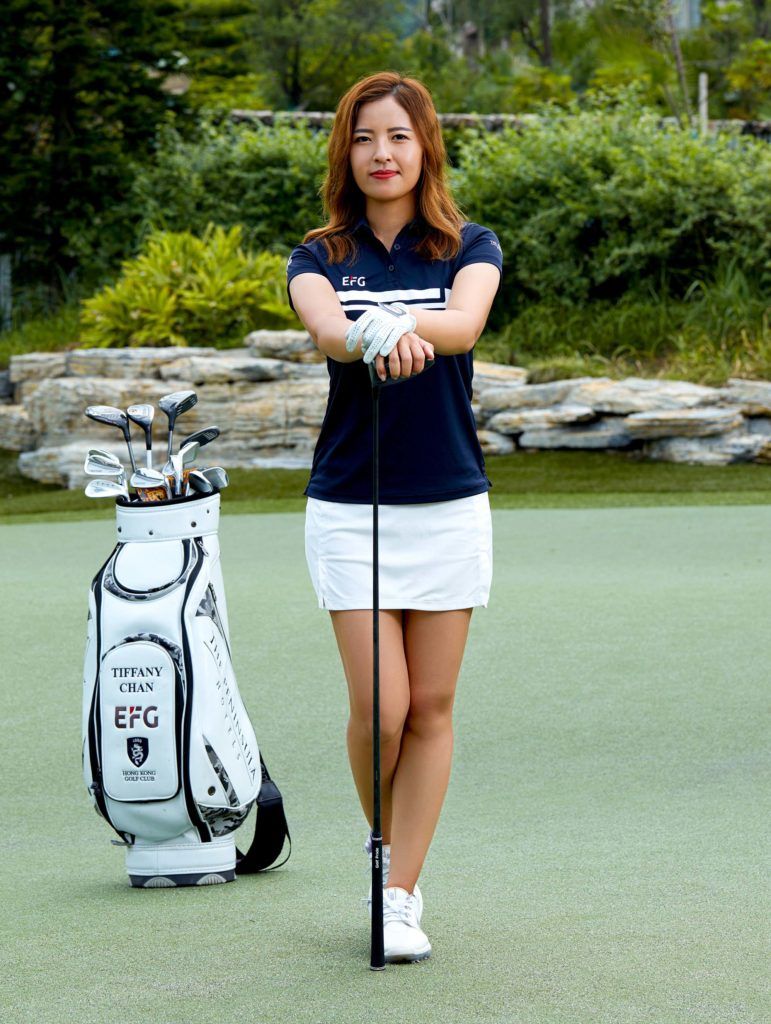 So how are you facing your future in the game and what are your goals?
I just try to improve by 1 percent every day. It doesn't necessarily have to be your golf game – it could be your mental approach, or your warm-up routine before you play. If you try to do 1 percent better each day you'll get there. I try to set my goals very high. I want to be top-50. But getting there depends on the little things you do every day. Golf requires so much, physically and mentally, that you have to do everything you can to get better.
Eudice Chong
When Eudice Chong last year assumed the mantle of Hong Kong's top female tennis player it was a reward for years of hard work – both on and off the court. The 24-year-old's story serves as an inspiration to aspiring sports stars in this city, as Chong managed – quite incredibly – to find the means by which she could combine her college studies in the United States with her ambitions as an athlete.
After graduating from Wesleyan University in Connecticut in 2018, Chong is now a full-time professional and she'll resume her travels to tournaments around the world just as soon as the global pandemic permits. The enforced break experienced over the past six months by sportspeople across the world has given the rising Hong Kong star – currently ranked 383th in the world and with five ITF Circuit singles titles and 10 doubles titles on her resume – a chance to build on her fitness and to plan for the future.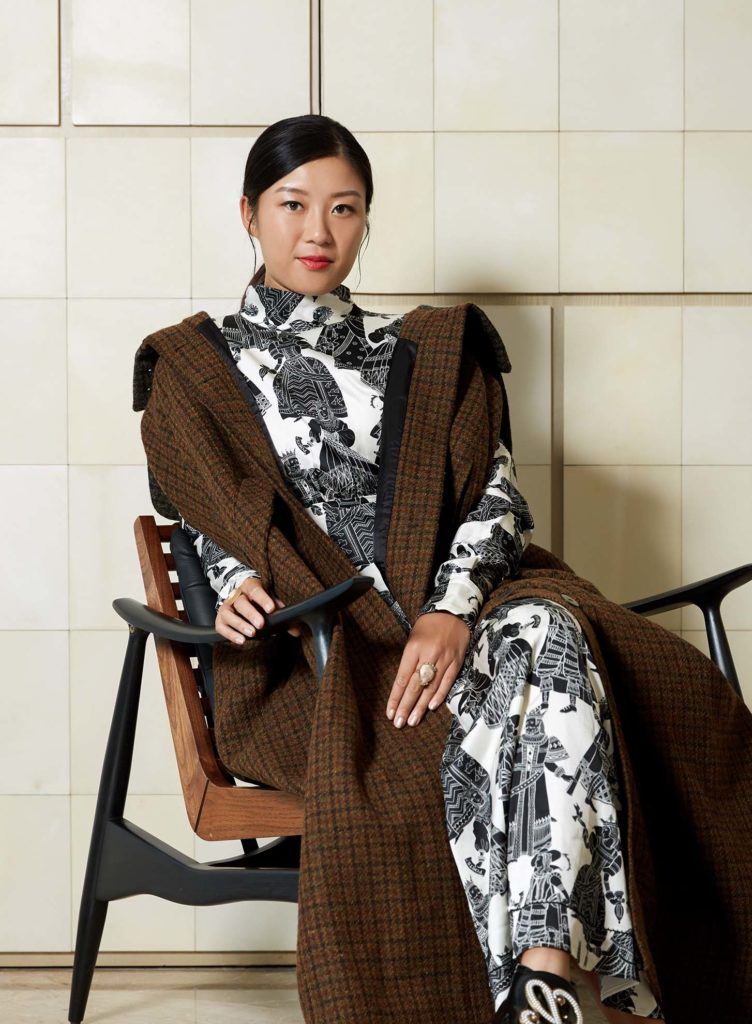 It also gave Prestige magazine the opportunity to catch up with Chong and to hear how support from her hometown – including the sponsorship she enjoys from EFG Bank – has given her confidence in her own natural ability.
Can we start by talking a little about what this year has been like – you were locked down in the Hong Kong Sports Institute.
I was there for six weeks. A closed camp. It was beneficial, because everywhere else was closed so we could keep training, but mentally, being stuck in the same place for six weeks wasn't easy. We were all kind of going a little crazy. But it was nice to get training going. Physically I'm improved, as that's all I've been doing. But I really feel ready to play now!
Exactly how tough has it been not being able to play much this year?
It's hard because we can't travel and we can't play. My off season is usually about three or four weeks around December, and I might take three weeks during the year to build myself up again. But now it's been three months, so it's been a very big change as an athlete. We're used to always being active. We've been resetting our goals, sorting out what ranking or performance goals we can set once we get back out there again. So it's been positive in that way, like a refocusing and a time to step away and think about everything.
I've really been working on my fitness and improving that aspect of my game – getting fitter than I was before. It's not about being physically stronger than other people, but being able to keep the pace up for longer. It's easy to reach a level but then just as easy to drop off, so it's important for me to maintain the highest level I can.
How are you finding life on the professional tennis tour?
I mostly travel with my coach. I had a teammate [Zhang Ling] I travelled with, but she just stopped playing. So I'm not sure how I'll face that. We used to play some doubles together, which was nice. It can be tough sometimes, just my coach and me. It can get kind of lonesome. But it's still nice. I try to stay connected with people while I'm away.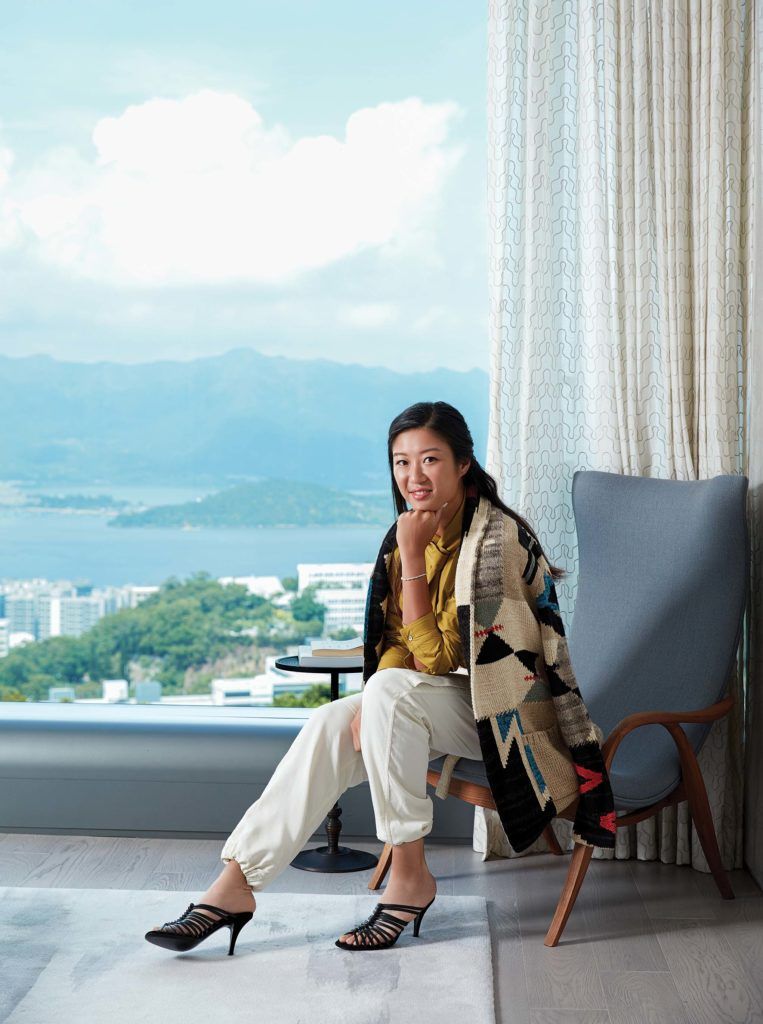 Have you been happy with your form?
It's been good. I've had some pretty good results over the past two years. It sucks, because I was doing well and I had to stop, to have a pause. But as I said, I've used this time to get stronger and to figure out the things that I need to improve. So I hope that when I come back I can hit the ground running. I've worked on my explosiveness and strength, on keeping my core strong, so when I get to the ball I have the strength to counter punch.
How would you describe the attention you receive from fans and the general Hong Kong community?
The culture in Hong Kong is more focused on business and education. When I was younger it was always education comes first and when I tell people I'm an athlete they're like, "That's your profession? What work do you do?" It can be tough sometimes to get people to understand that. But I came up with the best of both worlds. I went to school, finished my college degree and then I turned professional. So I understand both sides of it. I think that helped me understand different perspectives, as other athletes might not have gone through that education.
How important is the support you receive from the EFG Bank?
It means I can travel with a physio sometimes, which really helps a lot with recovery and to be ready for the next day. Just to know that I have someone like EFG Bank supporting me has really given me confidence.
How did you first get into the game?
My parents loved playing tennis recreationally. But actually I didn't really love it that much at first. I really loved swimming but swimming was very lonely in a way. The first time I really became interested in tennis was when I joined a group lesson with other kids of my age. I started really enjoying it then, as it was so much more fun.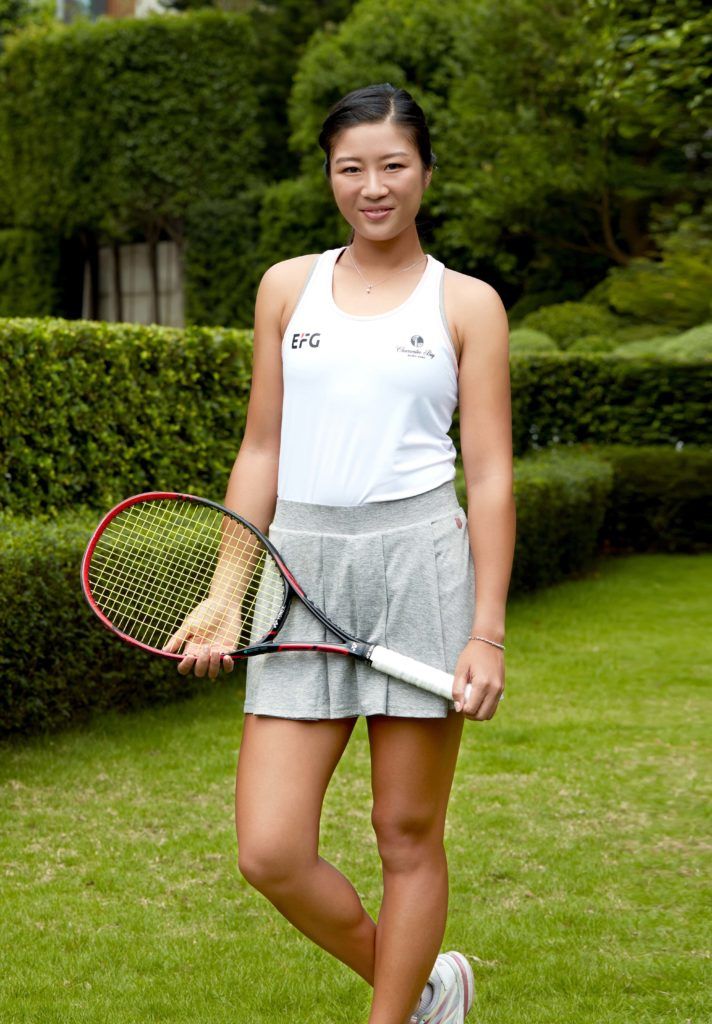 How does the game suit your personality?
I don't really know! I wouldn't say I'm a very competitive person. So it's surprising when people hear that and say, "How can you compete and not be competitive?" But I think that for me, I like the aspect of knowing that the hard work I put in during practice can translate into success in matches. I'm more focussed on the progress you can make, the improvement you can see when you work hard at something. I really think that's something sport can teach you.
What personal traits do you see as important in terms of your branding and the way you're seen by the public?
I think humility is a big thing. Humility, but also staying confident, having the self-belief that you're right up there at the top. Understand that not everything is about you, that there's a bigger picture that you have to look out for. Positivity is something I've been working on. My demeanour on court and understanding that other people can see how I react and I'm not just playing for myself. Just having a good attitude. I'm not the only person out there on court, there are other people, opponents, the audience and the little things that you do can make a difference in other people's lives.
Who are your heroes in the game?
There are people I've definitely looked to for inspiration, for instance, Martina Hingis and Li Na. Li Na has always been kind of goofy on court with her speeches and I love that aspect of her. With Hingis, the way she plays is just phenomenal. She picks the ball up so early and that's something I try to do.
How important has the support of your parents been along your journey so far?
They're very supportive and they have always been. They've helped me understand the importance of just maintaining balance in life. They've helped me see positives and negatives, to spend time with regular kids and live a normal life, to stay grounded.
Nurturing Talent
EFG Bank's Albert Chiu talks about supporting young athletes.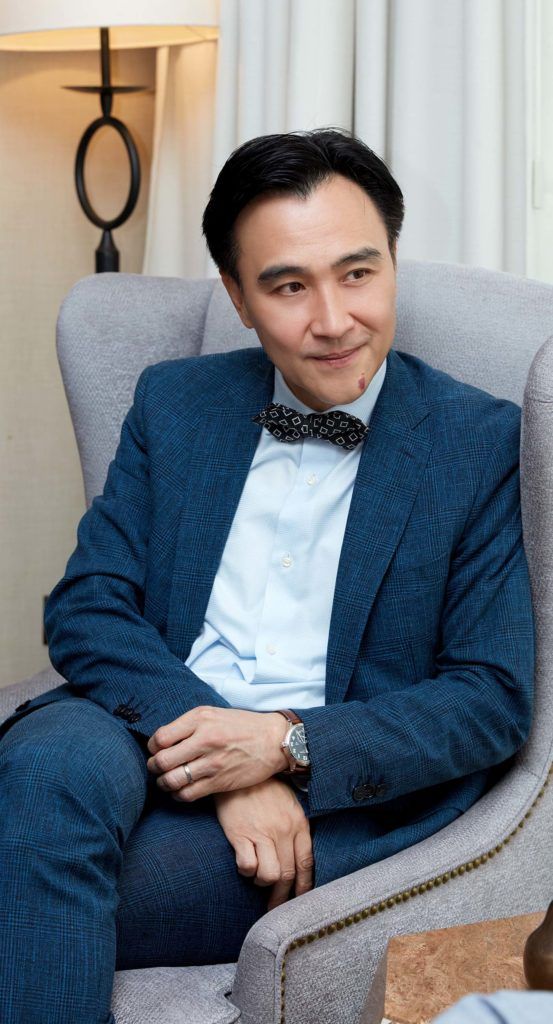 In his role as executive chairman, Asia Pacific, of EFG Bank, Albert Chiu has helped his company serve Hong Kong's financial needs as well as reaching out into the sporting community through funding programmes that support the city's rising stars. He talks about EFG Bank's activities with young athletes and what these aim to achieve.
Tell us how EFG Bank came to support aspiring sportsmen and women, such as Tiffany and Eudice.
We're a very young Swiss bank, and established our first Asian operations, in Hong Kong, in 2000. As Hong Kong is our regional headquarters, we thought about how we could give back to the community. The Hong Kong Golf Association told us they had a talented bunch of young people who lacked the funding for better coaching and training, or to play overseas. That's how the EFG HKGA Elite Young Golfer Programme came about.
Just as we're are a young bank, these are young, home-grown talents. By 2014 we started to look out for talented young sports people — there are many of them, but their training has been neglected. So we thought this was the right thing to do, to support them with the EFG Young Athletes Foundation, which includes golf and tennis and other sports.
What impact has this support had?
We've achieved two main goals. First is the monetary support, which they need to compete at the top level. The funding helps pay for coaching and training. The second thing is awareness. People need to know that there are very talented young athletes in Hong Kong, who are hard at work in their sports. Also, it's important for these young stars to know that people care. So these three things are priceless.
How does EFG Bank identify the athletes it supports?
Every year we have a process to select our scholars from all the city's sports associations. From a very young age, the quality of the candidates is amazing. I think people would be surprised just how much talent there is in Hong Kong and how important it is that we all support them.
What are your impressions of Tiffany and Eudice?
We've known Tiffany for a long time now, and even at an early age it was easy to see her commitment and how positive she was. We're very proud to be supporting her and proud of her achievements in the sport. Eudice has similar qualities. She's very hard working, committed and always positive.
Can you tell us about your own brushes with sporting fame?
Well, I'm a huge fan of soccer. I played when I was young, but I was also a FIFA referee from 1990 to 2005. I did the First Division here and also the Hong Kong internationals. I refereed when Real Madrid came to Hong Kong in 2003 with David Beckham, Raul, Luis Figo. Everybody I knew wanted me to get Beckham's autograph. I was lucky enough to get one. Refereeing is an interesting experience. You can be on the pitch and you make one mistake and 80,000 fans will swear at you. If you enjoy that moment you know you can be a referee!
Art direction Sepfry Ng
Photography Alison Kwan
Styling Cheryl Yam
Make-up Jess Chong at Glory Beauty
Locations Hong Kong Golf and Tennis Academy (Tiffany) and La Vetta, Hong Kong (Eudice)