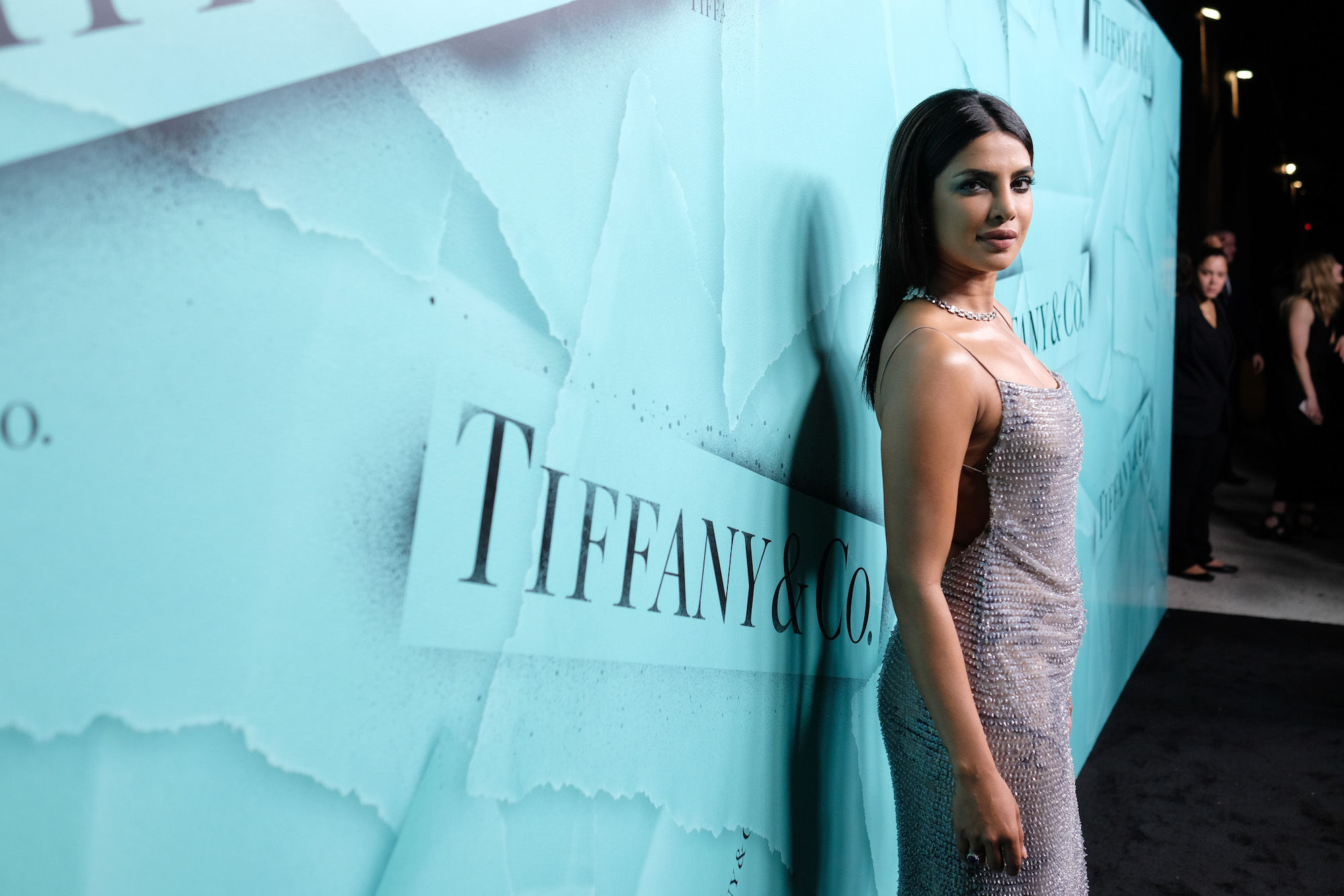 New York City plays host to the launch of Tiffany & Co's latest Tiffany Blue Book Collection: The Four Seasons of Tiffany. Designed by Chief Creative Officer Reed Krakoff, the high jewellery collection is Tiffany's most imaginative one-of-a-kind pieces, meticulously crafted with the world's most precious and responsibly sourced gemstones.
A-list celebrities making an appearance at the exclusive launch night includes Kim Kardashian West, Kris Jenner, Zoe Kravitz and Priyanka Chopra, as well as Asian stars and models Mark Chao, Kim Tae Ri, Hikari Mori, Xiao Wen Ju and Fernanda Ly.
The one-of-a-kind pieces worn by the brand's most coveted guests include a choker with aquamarines of approximately 26 total carats from the 2018 Blue Book Collection, worn by Kim Kardashain West. She also sported seven diamond rings. The design of the necklace was inspired by Reed's love for the industrial, and the design is reminiscent of the New York skyline. Zoe Kravitz is another star who completed her look with diamond statement earrings from the 2018 Blue Book Collection and a diamond bracelet. Another stunning piece with a necklace in platinum and 18k gold with diamonds worn by Priyanka Chopra, who accessorised this piece with diamond cluster earrings and a diamond and tanzanite ring.
Kim's mother, Kris Jenner, donned earrings in platinum with sapphire and diamonds from the Tiffany Paper Flowers Collection and two tanzanite rings, totalling 10 carats.
Joining the event was Rachel Brosnahan, fresh off of her Emmy win for The Marvelous Mrs. Maisel, alongside Mary J. Blige, Rowan Blanchard and Olivia Cooke.
Paloma Elsesser, Bria Vinaite, Zuri Marley, Josephine Skriver, Leandra Medine, Nicole Warne and Sarah Ellen also attended this exclusive first-look of the new collection and installation inspired by the iconic Tiffany Flagship windows, with a special Steven Sebring photo booth and performance by Blood Orange.