Return to 40 Under 40
Previous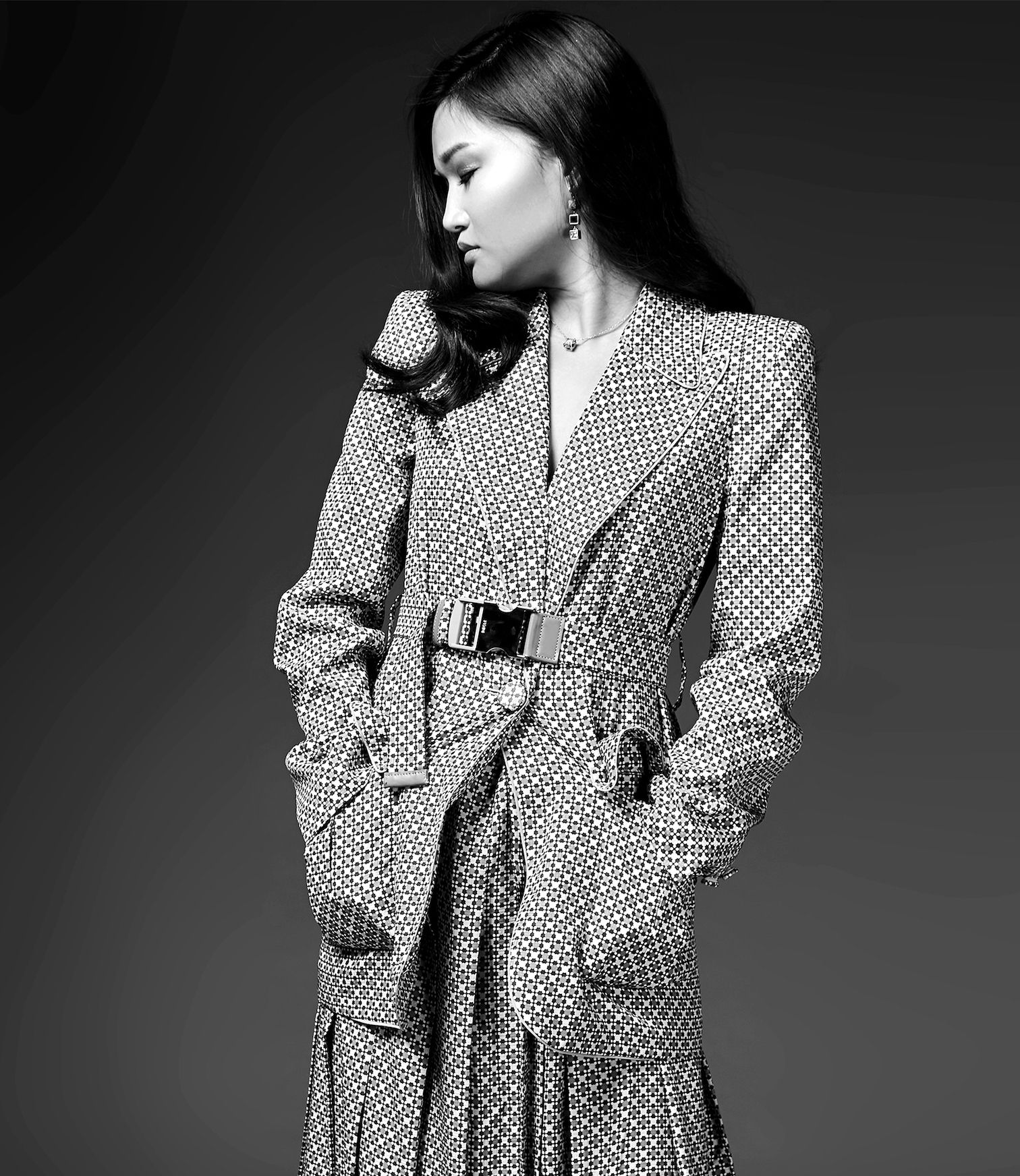 Queenie Rosita Law
Founder
With quiet dignity, Queenie Rosita Law opened the creative studio Production Q in 2014 and since then has become a gentle force to be reckoned with in the art world. When she last spoke to us, her clients were as varied as Joyce Gallery Paris, K11 and Roger Vivier, which commissioned customised art from her and her multifaceted company.
We caught up with the globe-trotting Law so she could tell us what keeps her busy — and perpetually collecting passport stamps. "For my studio, Production Q, we continue to develop the idea of art and design being incorporated within daily living spaces. This year we did a collaboration with BoConcept [store] and Cobo House [restaurant], where I hand painted on BoConcept's signature lounge chair. The idea was to create a chair that will be showcased in the middle of the dining room as an art piece."
After wrapping up a project with The Murray earlier this year (in which she designed women's scarves and men's pocket squares), she's expanding into broader art consultations where her company not only creates works of art but sources multiple art pieces — sculptures, prints and patterns — for large-scale projects. And then there's her passion project in Budapest.
"We're creating exhibition spaces in a beautiful, four-storey, 19th-century villa in the heart of the city," she says. "The space will be dedicated to dialogue and discovery. We'll host curated shows and artist collaborations, and offer an immersive artist-residency programme with young talents from Central and Eastern Europe and Asia to promote cross- cultural exchanges and inspire creativity. I see how talents struggle with lack of space to explore — hence this initiative."
With so many projects in mid-air, she's had a year to reflect on what she's doing and where she's going. "I see myself as a sum of three parts — creative, entrepreneurial and business. There are a lot of concepts I have in mind that I keep pushing the boundaries of and exploring. I like to come up with interesting ways of presenting an original idea to the public.
"As an entrepreneur, I like to start things from scratch. One of the favourite parts of my job is to gather information and ideas, and see that come to fruition, from concept to tangible object, like the City Book, and now the Budapest project. My business role is just simply the fact you cannot escape the need to make money, so that you can keep doing what you love doing."
Before zooming off to the airport yet again, she bemoans neither the constant jet lag nor her trying schedule. "The best aspect of running my business is controlling my own path and the freedom of exploring. I really love what I do. I never see my work as work—I see it as a part of my being, body and soul, and it's within me."
---
Outfit: Fendi
Shoes: Givenchy
Earrings: Bottega Veneta
Necklace: Law's own
Next