Return to 40 Under 40
Previous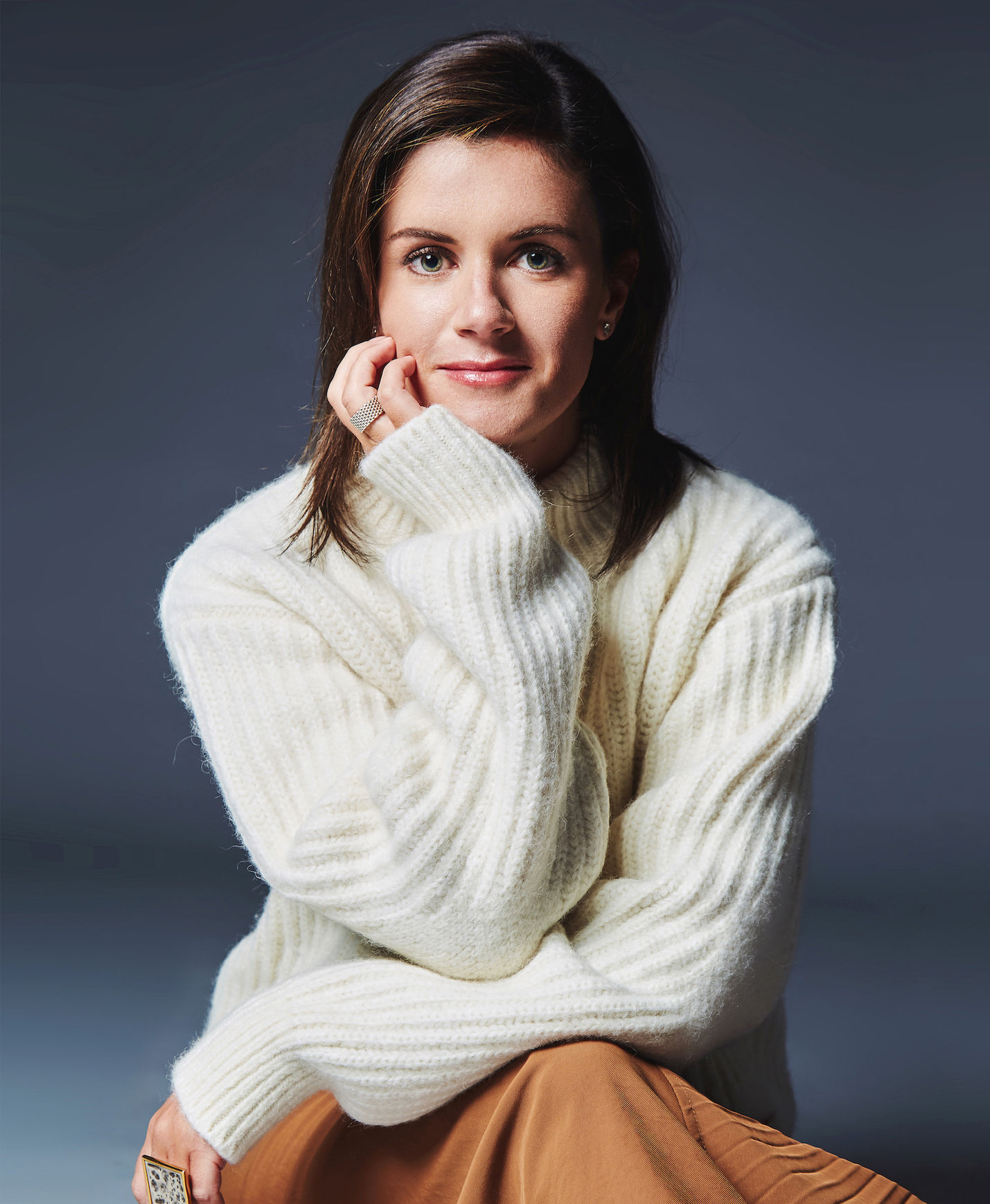 Stephanie Costelloe
Asia Head
These words are going to make her blush but we're going ahead with it — disguised as a regular person, Stephanie Costelloe is the superhero we've been looking for, hiding in plain sight. The Irish native joined B+H Architects in 2017, and is its director of Healthcare, overseeing projects and portfolios in Hong Kong, China and Singapore. But that's just her day job — under the cloak of night, she's been a busy, uncaped crusader spearheading 10×10, a now-annual event that provides a fund-raising platform for three grass-roots charities based out of Hong Kong, giving each publicity, a stage and, more importantly, cash. The crowd- funded cocktail has grown year-on-year, raising money for some of the most worthy, diverse and noble causes in town.
"I'll always remember the buzz in the room at that first event," she says, "and the real connections that were formed between the audience, the charity speakers and their causes — it was obvious that 10×10 had found a very receptive audience here in Hong Kong." Each year attendance has increased and each year the cash donations have increased. At a time when much of the modern world seems to be in complete turmoil as the news cycle showers baleful bulletins upon us one after the other, Costelloe has been sending us cheering newsletters, providing insights into how the annual cocktails have served a purpose in helping so many people in need.
"It's very easy to feel a bit resigned about some of the events happening in the world today, and at the same time powerless to have any impact at that level," she says. "But 10×10 events show you results in real time. This is the 'x' charity that we want you to hear about and this is how your donation is going to help — the immediacy works in our favour."
Full disclosure: we at Prestige have happily partnered with her for the past three years with media coverage online and in print. In that time, 10×10 events in Hong Kong alone have generated over HK$1.2 million for nine local charities. The organisation originally started in Sydney before expanding into Hong Kong, New York, London and Vancouver. The ripples have been felt the world over, with plans to expand further in 2019.
The 10×10 mission isn't just a charity drive; it's to empower and inspire the next generation of movers and shakers to get engaged and inspired by philanthropic activity and continue that growth towards making a positive change. "We know that the 10×10 model is a vehicle to empower the next generation of giving by not just raising money — we facilitate conversations, raise awareness, inspire, create connections, build capacity for change and sustain a movement with worldwide reach," says Costelloe.
She goes on to assure us that 10×10 is unlike any other charity event. "One of 10×10's key points of difference is that the concept is deliberately not a 'traditional' charity fund-raising event — no black tie, no purchasing a table, no five-course dinner. Our events are more like a cross between a casual networking event, a pitching contest and a fun cocktail party. It's also a much more personal experience — you hear first-hand from the charities, get the opportunity to ask questions so that you know exactly how they spend their money and the impact it makes, and you choose which charity you want to support depending upon which cause resonates with you the most."
After each event, a new committee of volunteers gets selected to organise the next one, and Costelloe is always overwhelmed by the enormous response from people ready to make their mark on the organisation. The organisation's next event embraces a partnership with Localmotion, a skill-based volunteering platform which matches skilled volunteers with young charities for short-term projects.
The reason 10×10 has managed to be so successful when many others seem to have charity fatigue? Costelloe tells us it's the fact that a singular event can manage to create so many points of impact for people. "You can really see, hear and feel how much it means to these charities to be on the stage explaining the complex social problems they're targeting and their innovative solutions, the cause they have completely dedicated themselves to and their plans for future growth. And it's hard not to be moved."
---
Outfit: Victoria Beckham
Ring: Givenchy
Next