Return to 40 Under 40
Previous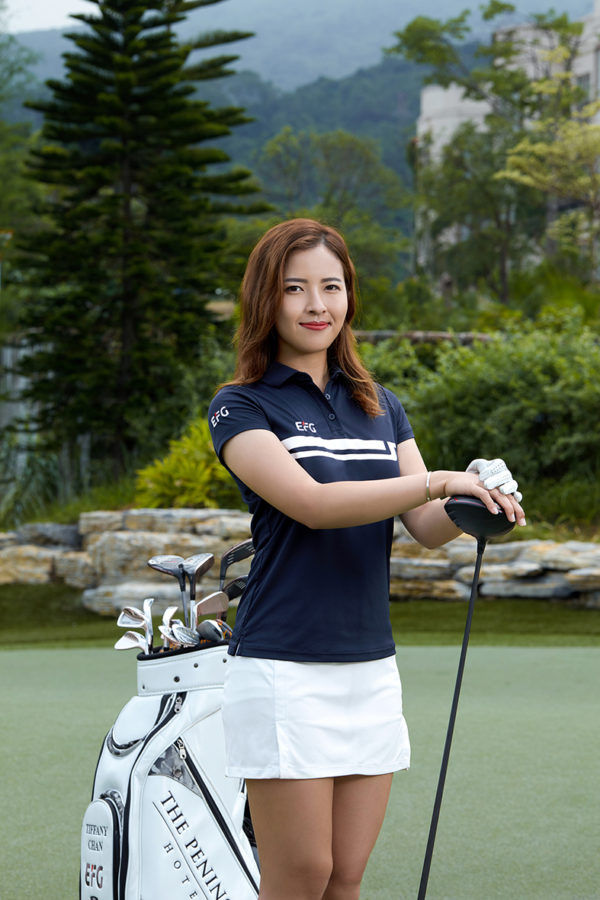 Tiffany Chan
Professional golfer
Tell us about yourself.
I was born and raised in Hong Kong and attended the Diocesan Girls' School. When I was 17, I got a full scholarship to play college golf and study at the University of Southern California. I began to play golf with my Dad when I was six or seven years old and then gradually I got into the Hong Kong golf team. It was a hobby that ended up getting me a scholarship to college.
What's one thing not a lot of people know about you?
The path that I took was pretty smooth but before I got into USC I had a rough two or three years in the States getting my tertiary education started: I was supposed to go a state university but couldn't meet some requirements, so at 19 years old and on my own I ended up at a community college in Oklahoma – and then the head coach at the school got fired! It was quite a difficult journey for me until I made it to USC. Nothing is easy and no one can count on reaching where they want to be at the beginning.
Did you always want to be an athlete?
I've always wanted to be an athlete from childhood. I played basketball and table tennis, and I swam and I loved cycling and running. But once I picked up a golf club, I just really liked it and my hand-eye coordination was really good. I live in Tuen Mun near the only public driving range in Hong Kong, so I just found myself doing it more and more.
What was your first big break?
It was probably getting into USC with a full scholarship and playing golf with the number-one women's team in the country. This gave me a lot of confidence going forward.
What's the biggest challenge in your career?
The schools I went through during my university career. It was really tough, because I was there by myself and I didn't know much about the US, and my coach left and I had to transfer by myself to Florida. After two years I had to transfer myself back to LA — and all these changes were really difficult for me. I could have just skipped school and turned pro and given up my university degree but I ended up going through it, so although it was a huge challenge it was also very rewarding.
Whom do you look up to and why?
Annika Sörenstam, because she's the best female golfer alive. She's achieved so much and she's such a great person — she'd actually remember who you are and email you even if you've only chatted to her. It's rare that a professional golfer will make time time for younger-generation golfers and give them advice. She has a great personality, she always smiles and her golf game is just amazing.
What are you most proud of?
I'm most proud of being alone in the States. I have no relatives or family here. Being an athlete is really tough because you have to make your own schedule. You basically rule and do everything on your own. You need to set your own time amid lots of distractions, but I'm pretty proud that I get my work done on time and I set my own schedule and I'm very disciplined as a person in general.
What advice would you offer aspiring athletes?
Be honest with yourself. You know how much work you put in. Don't ever lie to yourself, because you're the one who knows what you need and what to do to get there. If you didn't work, then let the results go because you know you didn't work, but if you worked and the results didn't come, you just have to put more time in. Nothing comes for free.
How has it been for you during in the last months?
It's been really tough, because as athletes we have to keep our bodies moving, we need to keep competing and we need to be outdoors. During the pandemic, though, we've been stuck at home, we can't compete, we can't travel and this is totally abnormal for athletes. Studies show that if we don't work out constantly, we start to lose our muscle percentage; during the pandemic I've tried as much as I could, but over four months it's been really tough to do what I need to do so I'm still trying to catch up on what I lost.
What can we look forward to from you in the next 12 months?
Our season lasts from January to December so I'm just going to work hard and make a plan with check boxes to prepare. I need to set up a plan with goals for the next 12 months and achieve it. It's a process!
Next