Business success has made Allan Zeman a household name, but it's his love for this city that sees him fighting for what he believes is best for its future. The extraordinary entrepreneur talks about his journey, how others can create their own success and how there's hope yet for his adopted home.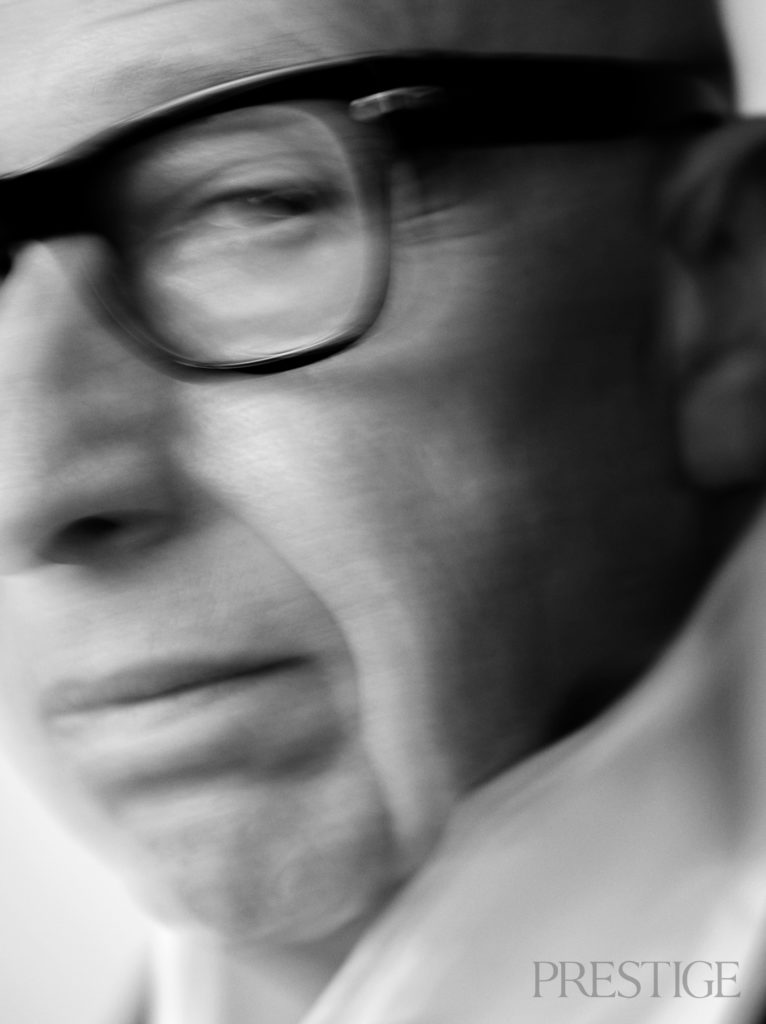 MADE IN HONG KONG
If you want something done, ask a busy person to do it, a paradoxical saying I never fully understood until I met business magnate Allan Zeman in person. We'd postponed the original date of this interview due to an important meeting with a certain chief executive hopeful and it's late afternoon in Zeman's Lan Kwai Fong Group office in Central when we eventually get a chance to sit down at his work desk to have a chat.
I'm pressed for time, but before I get to fire any questions at anxiety-fuelled speed, this gregarious man of action launches in and tells me, "I had six interviews yesterday." Despite his packed schedule, Zeman remains relaxed. Indeed, the person I'm interviewing is a seasoned professional, making headlines with his involvement and commentaries on the city's issues on a regular basis. His cool composure is impressive: even as the telephone tinkles and his inbox steadily fills as we talk, he continues to express his words in a gentle but decisive way that compels you to do the same.
Affectionately known for obvious reasons as the Father of Lan Kwai Fong, Allan Zeman – for whom the correct dignitary title would be Dr The Honourable Allan Zeman, GBM, GBS, JP – has also been nicknamed Mouse Killer, for his success at Ocean Park over rival Disneyland, and a Born-Again Chinese, in reference to his relinquishing of a Canadian passport and becoming a naturalised citizen of the PRC.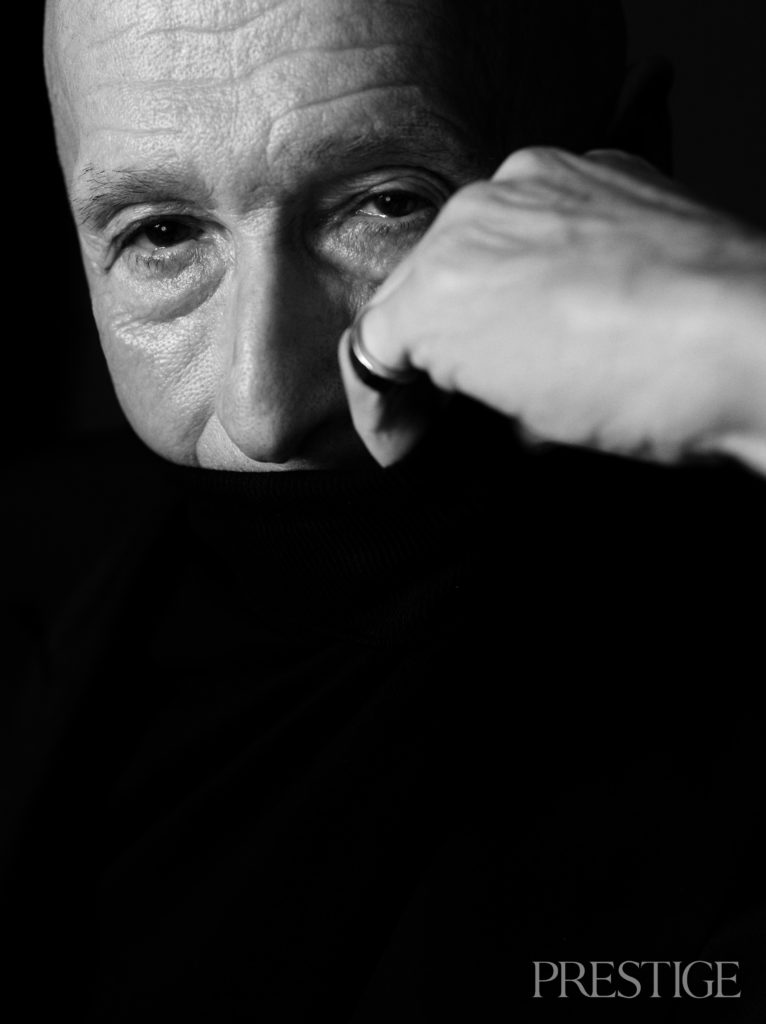 His collection of titles may vary but, visually, Zeman remains distinct. A popped collar on a crisp white shirt paired with a smart jacket – aside from the occasional daring Halloween costume – is a look he's adopted for many years. "I have my own style," says the business mogul, who made his first fortune exporting garments in the fashion business. He scans the outfits we've pulled out as options for him on the day of the photoshoot and says, "This is not me. But I'll try it."
I realise this sporting willingness to try is due to courage Zeman found at a very young age. He was born into a Jewish family in Germany and raised in Montreal, Canada, but the death of his father when Zeman was just seven years old sparked a determination to earn money to support his family. "My role model is me," he says. "I never looked to someone else because, I guess, I experienced tragedy at a very young age and realised if I didn't do something, nobody was going do it for me."
His resolve strengthened with age and at 10 years old Zeman landed his first job, delivering newspapers, then continued to find ways of making money as he grew up. He worked as a restaurant busboy, a shipping clerk at a lingerie company and a dress salesman, eventually starting his own business and earning his first US$1 million at the age of 19. Then, having found out how agreeable the taxes were here, Zeman decided to lay down his roots in Hong Kong.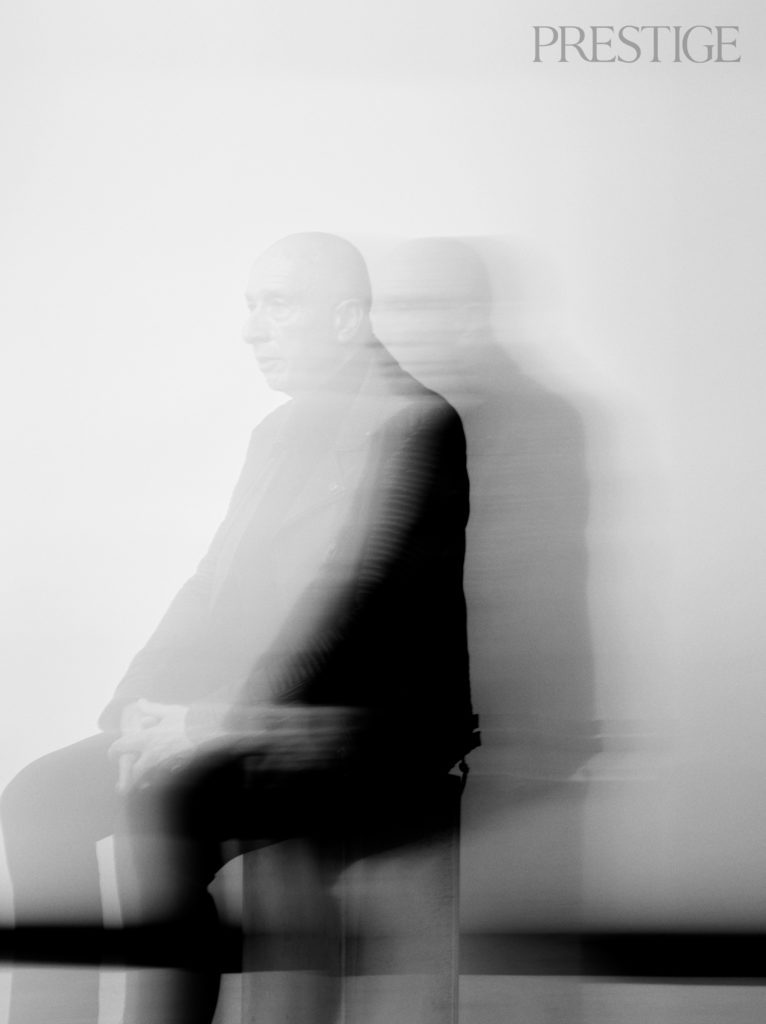 Calling this city home for almost five decades, Zeman has become one of its most illustrious and successful entrepreneurs, namely as a property owner and developer. On any regrets he might have, he admits, "I wish I'd bought more property." Chuckling, he goes on, "I mean, it's a joke but it's also the truth, because property was the way to go. And I bought a lot, but never enough," says the chairman of Lan Kwai Fong Group and owner of Paradise Group in Thailand, which includes the luxurious Andara Resort & Villas in Phuket.
Serving as director and board member for many enterprises across the region, including TVB, the Airport Authority of Hong Kong and Wynn Macau to name a few, Zeman also has his fingers in every public-service pie imaginable and gets involved in government services as well as community activities.
Putting it down to an extraordinary ability to multitask, Zeman's swift mind is always switched on and firing in different directions. As witness to this superpower, he pauses mid-sentence and remembers something completely off-topic, calling his assistant over to relay a message before slipping back into our conversation seamlessly. "I'm able to multitask. I can go from property development to politics and working with the government. Those things are really interesting for me and I've been able to do them all, and I think I do it pretty well."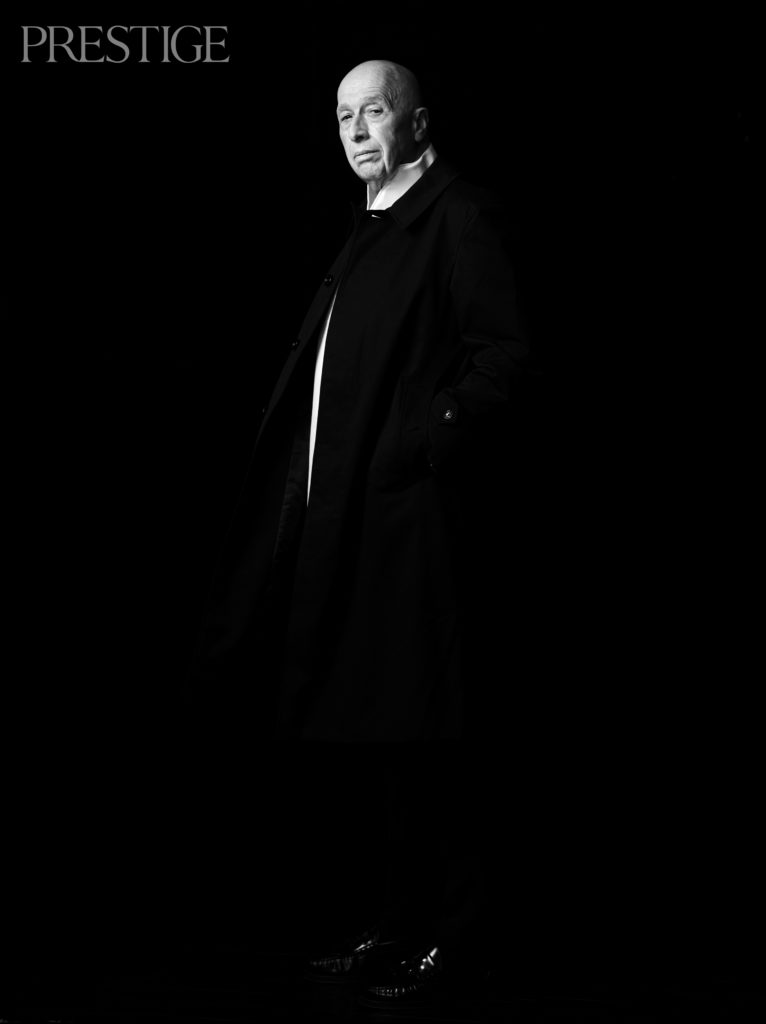 His line-up of prosperous businesses and triumphant endeavours clearly attests to this remarkable talent. Of course, success is far from linear. "But so far, no problem is insurmountable," says Zeman. "You just have to be creative." On how he stays so positive, he insists, "If you can hang around long enough, things always turn around. I have a can-do spirit. Even if I can't do, I can do," he says with a smile.
Touching upon his family life, Zeman comments on what it's like working with his son Jonathan, now the CEO of Lan Kwai Fong Group. "It's got its pluses and minuses. The younger generation might think differently but I look upon it as a positive, because as you get older you come from a different world, and you need a balance of both old and new. I do enjoy it. It's a lot easier having somebody, especially someone capable, working with me." Before we move on, Zeman makes a point of reminding me he's a proud father of two and a doting grandfather. "I also have a daughter [Marisa Zeman-McConnell]. She has twins and another little boy, and that's something very precious to me as well."
Health is another priority that was instilled in Zeman from childhood. "My father died of a heart attack when he was 50 years old and I always wanted to be healthy and outlive him, which I have … I have a gym in my house and I exercise every day. I've done that every morning for 50 years. I never ever miss a day, no matter what." The healthy lifestyle continues to the point where the chairman of Hong Kong's popular nightlife destination reveals, "I don't drink alcohol. I took a small sip once but I didn't like the taste. I have no idea about gin and tonic or vodka, but I've hired people who do know and I'm able to direct them."
Although brimming with ideas on how to do business, he carefully compiles for us his advice on entrepreneurship.
Number one, be positive.

Number two, if you have an idea, try it. If you fail, try again. If you fail again, try until you find the right solution.

The third thing is to surround yourself with good people. No one is so smart that they know everything. Understand your strengths and weaknesses and surround yourself with the people who complement your weakness. It's like building a strong sports team, you need good players in every position.

Don't doubt yourself. Entrepreneurs can move mountains.

Allan Zeman
As to what he's got going on himself, he says, "We have a number of projects. In Hong Kong, we have new villas and houses being built in Sai Kung. I'm very much looking forward to that. It's under construction at the moment and we're waiting for approvals, but I hope in about two and a half years, it'll be ready."
"We're also upgrading the property side in Lan Kwai Fong – that's also very important to me. And in Thailand, we have a new project together with Pacific Century [Premium Developments], which includes an 18-hole golf course and beachfront villas. I love property very, very much."
Aside from the many developments that Zeman excels in, he also holds a unique position of influence in the city's policies. In a recent letter to the current chief executive of Hong Kong, Carrie Lam, which supposedly was leaked and then widely circulated on social media, he urged for a clearer message during the will-they-won't- they moments of a possible lockdown in Hong Kong. Zeman has also suggested the rollout of the Employment Support Scheme, reopening the city to foreigners, and easing the flight suspension threshold, some of which have materialised since. We discuss more possible solutions to Hong Kong's problems. "One idea I had is similar to the Winter Olympics bubble in Beijing. The athletes stayed in the Olympic village, they did their sport, got their medals and they left. No one got infected and it worked out very well. So why can't Hong Kong be a bubble, if China can't open right now, and let internationals come here? Then, if they need to go to China they can apply and go through quarantine, then come back through Hong Kong. The city can be the connector between the rest of the world and China. I think that's important for all businesses at the moment."
On his involvement with the new chief executive hopeful, Zeman responds, "I'm on the election committee and on John Lee's praesidium." He sits on this elite team of advisors alongside other business heavyweights, such as Cheung Kong's Li Ka-shing, Henderson Land's Lee Shau-kee, Raymond Kwok of Sun Hung Kai Properties and New World Development's Henry Cheng. "I've known John for many years," says Zeman. "I feel very strongly that the next five years will be a very good change for Hong Kong."
To Zeman, Hong Kong remains one of the world's top international financial centres and his confidence in the city is, as expected, linked to China. "I'd rather be next to the fastest-growing economy in the world," he says. "There's a huge opportunity here for those who see it. Those that don't see it, they'll go abroad. But I've seen so many go abroad and come back. I've seen that movie many times … Every country has good and bad things. But as long as there are more good things, then you'll have a good life."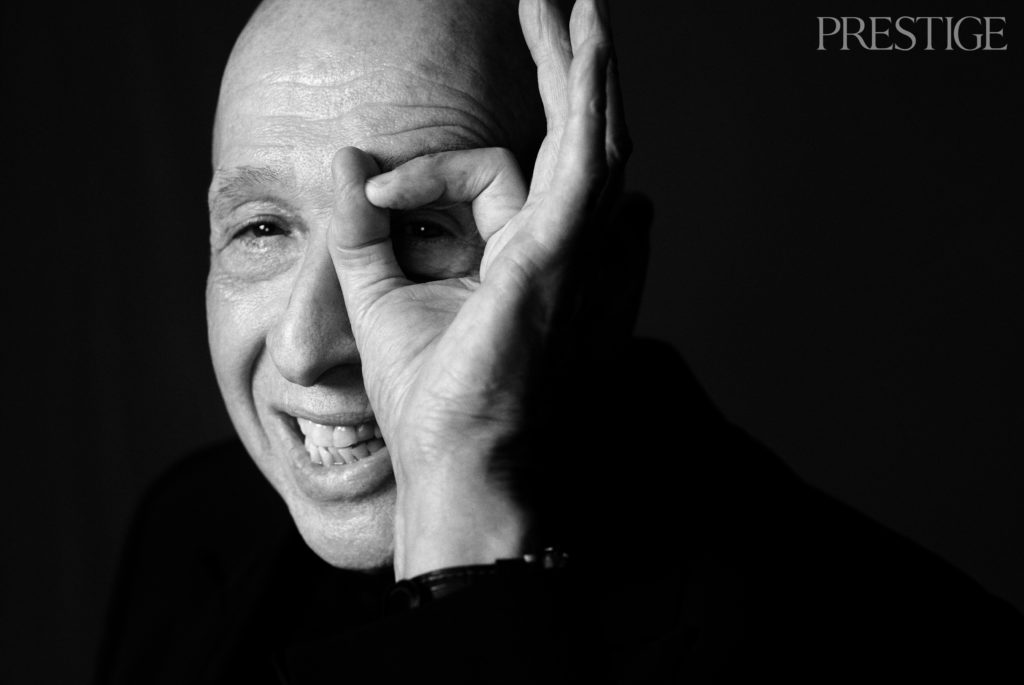 Asked about plans for the future, Zeman says he doesn't like to look too far ahead, preferring to take one day at a time. He does, however, keep a keen eye on some industries of interest. "Obviously, I think technology is the future. And I believe that will be in Hong Kong's future too. We just have to move beyond Covid-19 and get back on track."
"There's also healthcare and Hong Kong's first Chinese medicine hospital [expected to open in 2025]. I've started taking Chinese medicine. I had eczema and Western medicine didn't help, but Chinese medicine really rid me of it. I think there are good things coming with Chinese medicine and it'll get stronger and stronger."
As chairman of the West Kowloon Cultural District's Commercial Letting Panel and previously the Authority's Performing Arts Committee, he also believes in Hong Kong's position as a flourishing cultural centre. "I think West Kowloon will become a very important part of our cultural scene," says Zeman. "M+ Museum just opened, which is really world-class, the Palace Museum [which will exhibit artefacts of Beijing's Palace Museum] is opening this summer and the Lyric Theatre Complex will be finished soon, so we'll have a lot of shows coming in and that'll bring more people to Hong Kong as well."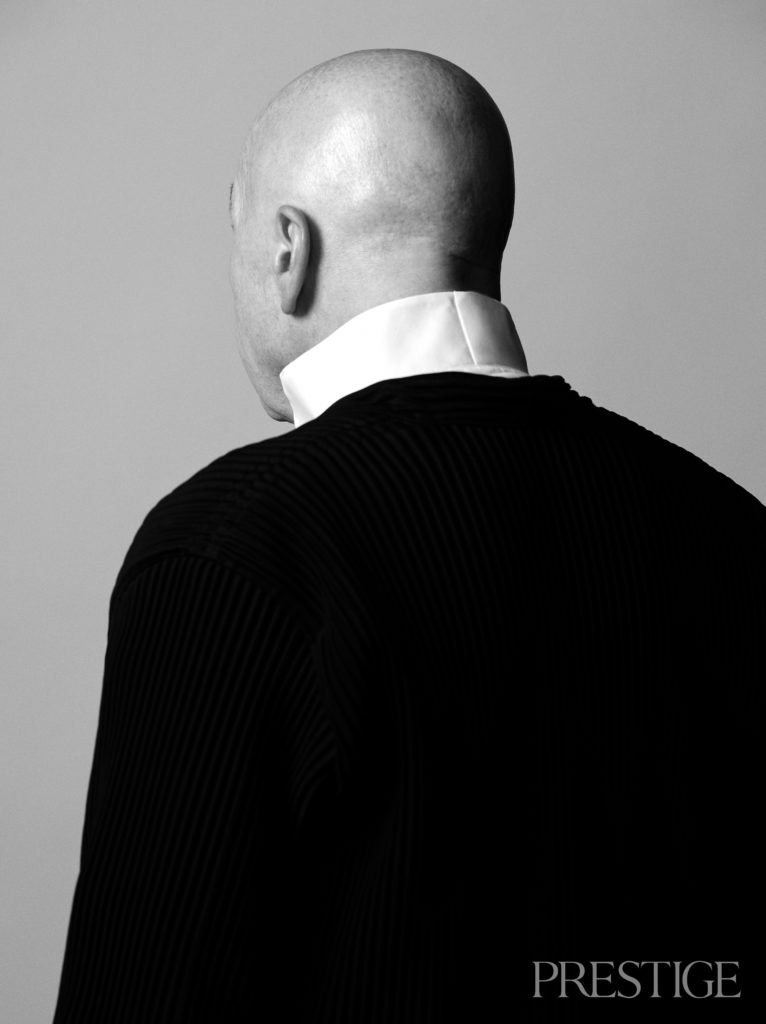 Towards the end of our conversation, Zeman asserts his love for Hong Kong. "It's my home, and I'll do everything I can to support it. A lot of foreign media talk negatively about Hong Kong, but I won't let them, because they don't know what they're talking about," he says protectively. He trails off a little in his defence of Hong Kong's future but ends it with one statement: "Politics is a very dirty game."
There's no doubting Allan Zeman's business acumen, but it's his unwavering devotion to Hong Kong, despite his origins, that plays the bigger part in his persona. And yes, we're unlikely to all share the same views or want the same things for this city of ours, but it's also undeniable that he loves this place. He believes in its potential and the bright future he envisions for the city is simply blinding. "I think tourism will come back strong. Once we can open the borders, and get back to business, this place will thrive."
"Hong Kong has good fung shui," he says in perfect Cantonese.
---
ALLAN ZEMAN COVER STORY
Creative Direction Alvin Goh
Photography Ricky Lo
Styling Daniel Cheung
Grooming Man Man
Assistants Alston Chan, Chung Sun And Kelvin Sim