Hong Kong is never without a packed itinerary of things to do. If you have a spare afternoon you'd mostly likely otherwise squander off on a Netflix binge, consider doing something rather fun from this forever-updating list of the best things to do in Hong Kong right now (or in the very, very near future) instead.
Sotheby's En Route | Dec 3 – Dec 16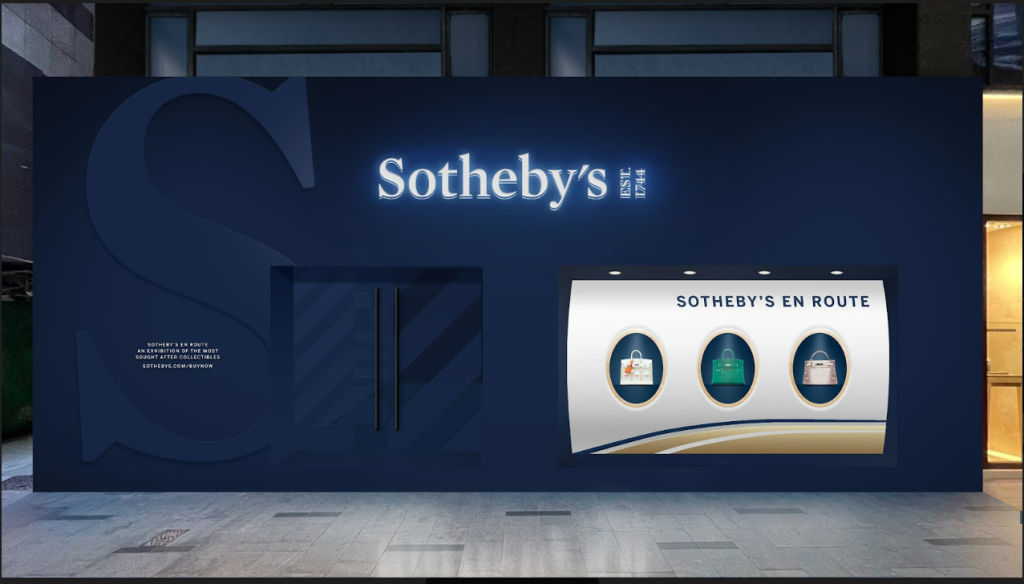 Discover Sotheby's new collection of some of the rarest and most-sought-after Hermès bags in En Route – an exhibition dedicated to the inaugural launch of Sotheby's Buy Now – an online destination for extraordinary objects available for instant purchase. The exhibition marks the auction house's foray into the new age of luxury trade and will bring together such coveted pieces as the white matte Niloticus Crocodile Himalaya Birkin and the limited edition menthe swift and osier wicker Birkin.
Tickets can be purchased here
Shake Shack x LANE-EIGHT | Nov 5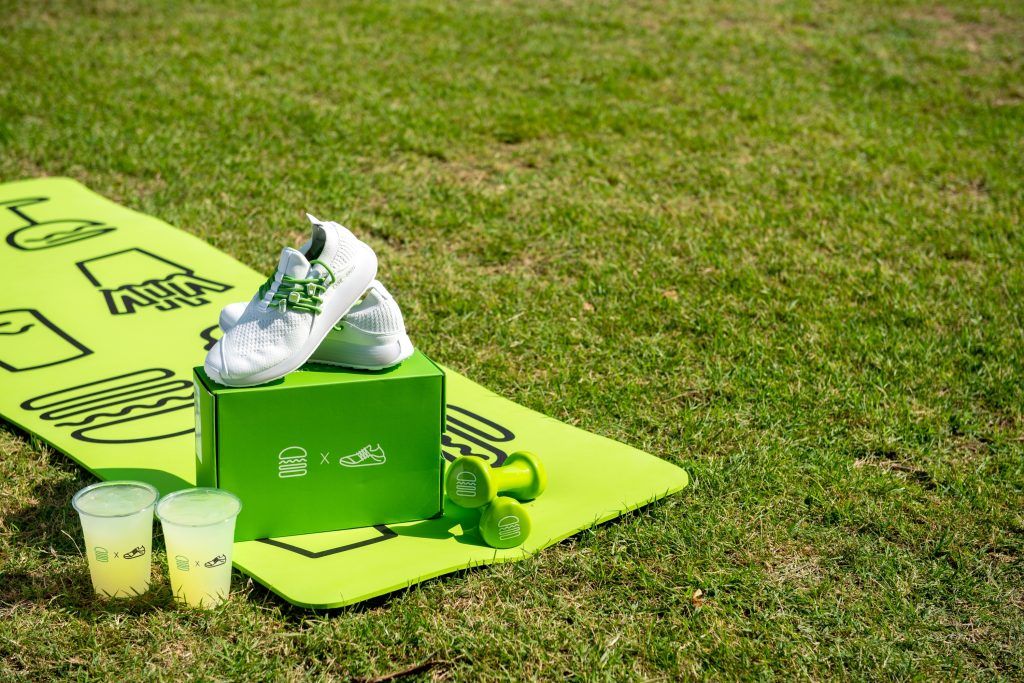 Look, we're well beyond feeling any sort of guilt for eating a damn burger. Eat the burger. Relish in the eyes-closed satisfaction of a perfect bite. Then, if you're so inclined, feel free to lace up in these limited-edition collab pair of Shake Shack x LANE EIGHT trainers – made with eco-friendly materials and laced through with very on-brand charms – and head out for adventures. It could be a run! Could be a brisk walk! Could be a slow saunter to ifc rooftop on November 5 for the Shake Shack x LANE EIGHT event, celebrating both brands' four years in Hong Kong with a day of rooftop workouts, live DJ sets, beer, a one-day-only Kiwi Sea Salt Lemonade and an array of Shack treats.
The first 50 guests to arrive at the ifc Shack wearing a pair of Shake Shack x LANE EIGHT trainers, or those who join the event's workout will receive free merch and treats. Get the Shake Shack x LANE EIGHT trainers here
---
Digital Art Fair Xperience Hong Kong 2022 | Oct 20 – Nov 6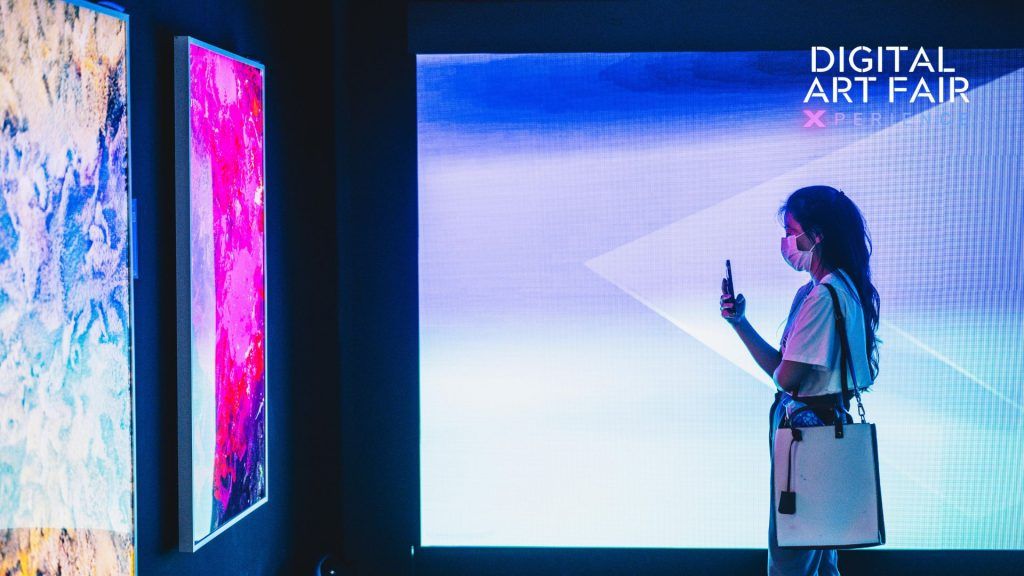 However you feel about web3, NFTs and all other digitally-inclined developments, they're here – and they're here to stay. And perhaps no other exhibition is quite as indicative of this development than the Digital Art Fair (DAF), with 2022's "Xperience" iteration showcasing 400 digital artworks presented by 150 galleries, each rendered with state-of-the-art technology. Represented artists include Beeple, Damien Hirst, Refik Anadol, Wing Shya, DAF's "Digital Artist of the Year" Jacky Tsai and anothermountainman among many others – the lattermost counts his first-ever auction debut at the fair's Sotheby's partnership.
Tickets for the Digital Art Fair Xperience Hong Kong 2022 are priced from HK$280. G/F & 1/F, Asia Standard Tower, 59-65 Queen's Road Central, Hong Kong
---
Hong Kong Oktoberfest 2022 | Oct 21 – Nov 6 (Fridays, Saturdays, Sundays) It's not just beer, though there definitely is beer, at Hong Kong Oktoberfest, which returns this month after a two-year hiatus. Hosted at Water World Ocean Park, Hong Kong's homage to the German Volksfest commits to the revelry with contests, hosted by MC Fraulein, that include bratwurst eating, beer stein holding and the crowning of Mr & Mrs Oktoberfest for best talent and costume. Beyond German food and German beer, ticket-holders can also treat themselves to a game of giant Jenga or Cornhole all-while bopping to the tunes of a live Oompha band. Which means – time to brush off your dirndl!
Tickets to Hong Kong Oktoberfest 2022, which runs from Fridays to Sundays through October 21 to November 6, are priced at HK$245. Water World Ocean Park Hong Kong, 33 Ocean Drive, Aberdeen, Hong Kong
---
Hot Concrete: LA to HK by WOAW Gallery | Oct 20 – Nov 13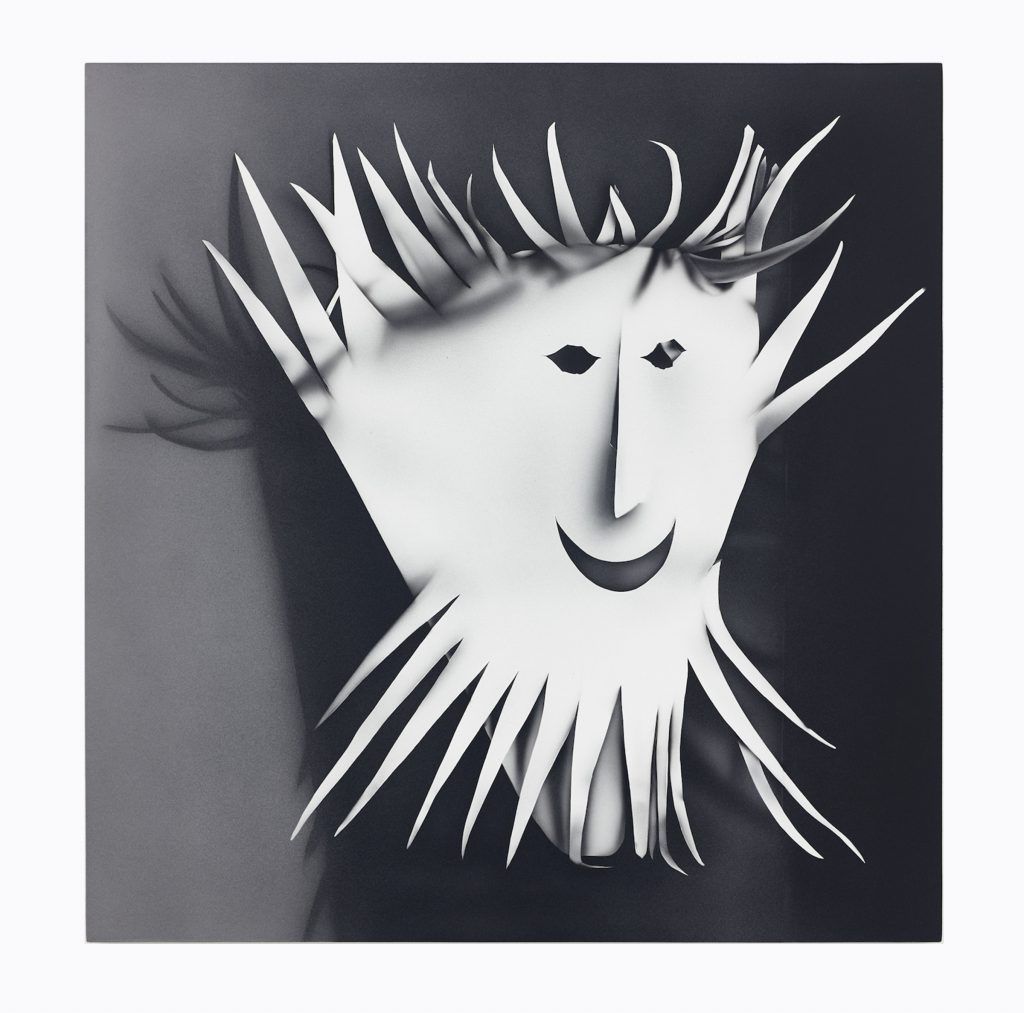 K11 partners with WOAW Gallery to bring together works of more than 30 cutting-edge LA-based artists in Hot Concrete: LA to HK. Curated by Sow & Tailor and Kevin Poon, the exhibition will feature over 50 works spanning from paintings to installations and objects. Some of the artists participating in Hot Concrete include multi-dimensional painter Kara Joslyn, whose signature macabre aesthetic spans from the 1950s craft books, and oil painter Lauren Satlowski, whose ghostly portraiture and uncanny portrayal of refractive surfaces became a signifier of the new coil of LA's visual art scene and many more.
6F, K11 Musea, 18 Salisbury Road, Tsim Sha Tsui
---
Cartier Culture of Design Experience | Oct 23 – Nov 30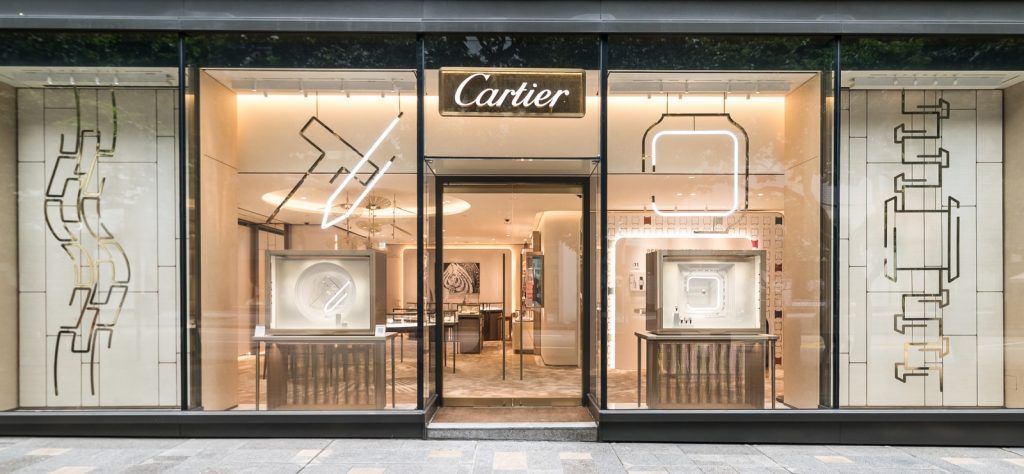 Hong Kong is no stranger to luxury branded pop-up events – they make for great photo opportunities to fill one's Instagram, as well as give us a deeper look into the values and craftsmanship behind the house's most signature designs. This is why we think Cartier's latest "Culture of Design" pop up is going to be a great hit. The immersive adventure brings us into the French Maison's design codes for its core creative emblems – Santos, Tank, Trinity, LOVE, Juste un Clou, Panthère and Ballon Bleu – through an engaging augmented reality journey using AR HoloLens. Don't forget to bring home keepsakes! There's a photobooth corner, a DIY personalisation stop and more. The multi sensory experience at Lee Garden Three welcomes the general public starting from October 23 until November 30, 2022.
Lee Garden Three, 10 Hysan Avenue, Causeway Bay
---
'Nights at Studio 54' at Felix, Peninsula Hong Kong | Now until Dec 10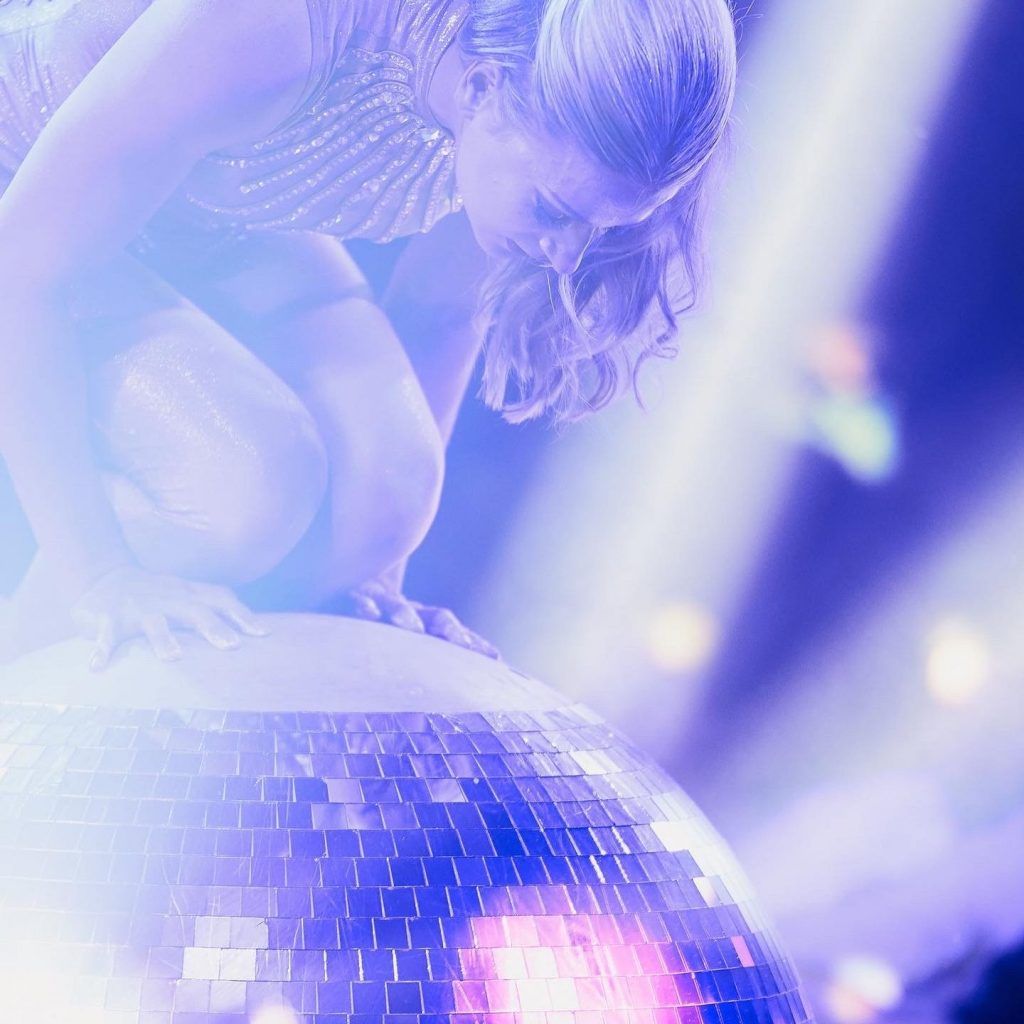 Immerse yourselves into a night of unbridled singing and dancing with the rowdiest crowd straight from the 70s as the Peninsula Hong Kong partner with Secret Theatre for the second year to bring their audiences a great dinner and an even greater show at the ultra-sleek Felix restaurant. The dazzling three-course disco dinner recalls the heyday of Studio 54, the greatest, most exclusive club you've never been to that transformed New York City's nightlife. If you've ever wanted to jive with Bianca Jagger and Elton John, play footsies with Freddie Mercury and have your picture taken by Andy Warhol, here's your chance.
"Nights at Studio 54" at Felix will commence at 7:00 pm every Thursday to Sunday from 6 October to 10 December 2022 (blackout dates apply). Felix, 28/F The Peninsula, 28 Salisbury Road, Tsim Sha Tsui.