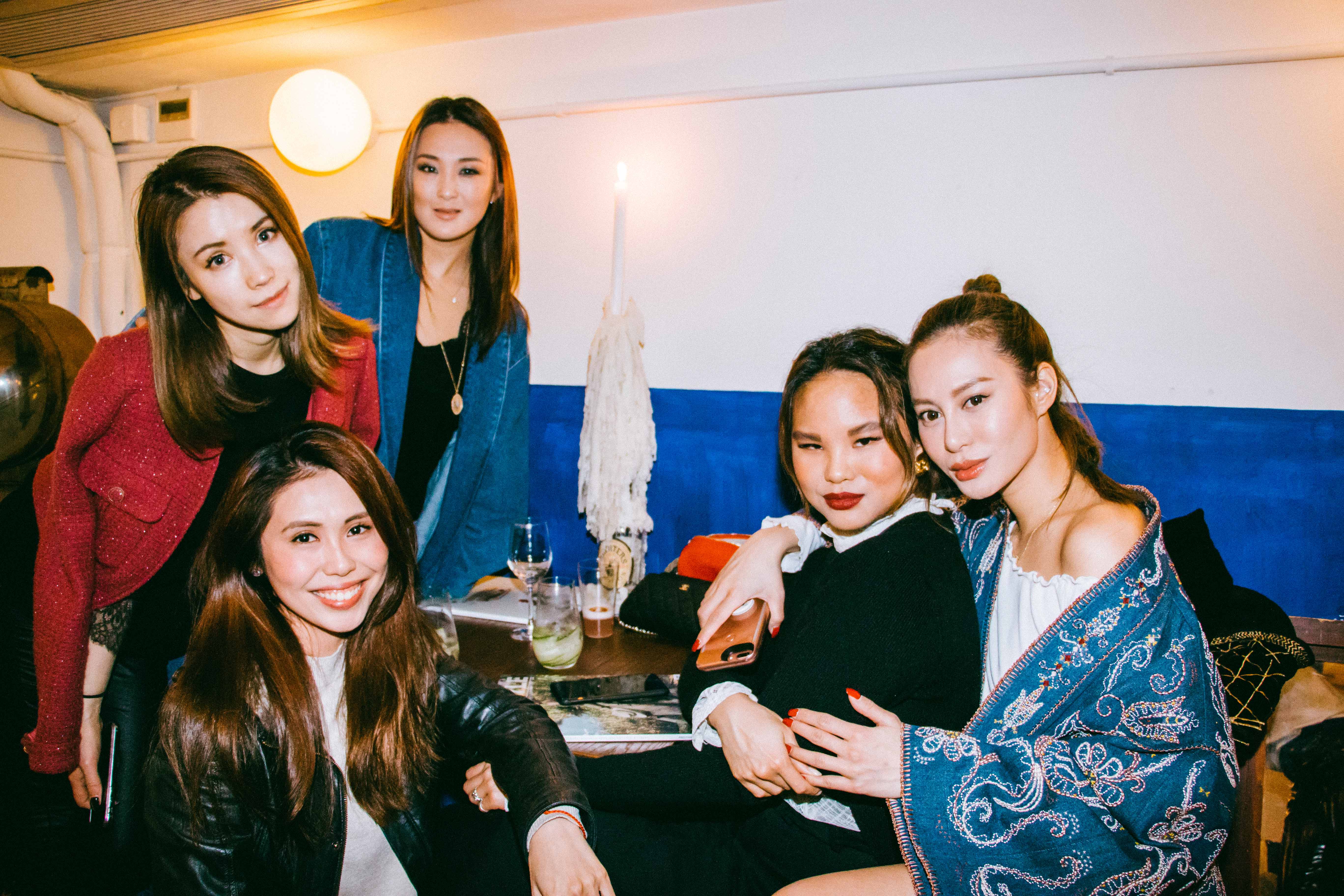 What?
We wanted to celebrate the successful completion of Lifestyle 2018 (Prestige's annual tome) with the magazine's cover girl Eleanor "Elly" Lam. So we invited some of our friends, she invited some of hers – and a memorable Friday night ensued.
TGIF:
Though there were several other events that evening, we're grateful to everyone who popped in for a quick drink and a hello – including Faye Tsui, Alexa Bui and Rosemary Vandenbrouke. While some were in and out in a flash, others stayed till late. Very late.
Glug glug glug:
We booked the private room at
Belon
(on Elgin Street), where our fabulous bartender served Le Japonais and Le Negroni cocktails specially for the soirée. While some preferred picking their own poison (be it the classic G&T or beer), for most of us it was free flow of Le Japonais till the cows came home. There were no canapes, because – as we overheard – "No one eats in fashion, darlin'". True, dat.
Strike a pose:
Glamazon former-model-turned-NSFW-portrait-artist Nicoline Aagesen shot photos in her signature hyper-hot, white-flash and colour-pop style.
Log on to the Prestige Hong Kong Facebook page for a full gallery.