Some of Hong Kong's most exciting and ground-breaking start-ups are run by female entrepreneurs. We break into their busy day, asking for advice that will inspire you to make it on your own.
Young entrepreneurs are on the rise as the new generation looks for more career fulfilment and seeks to make an impact on society – on their own terms. It's an opportunity to carve out your own niche, and while there'll always be a level of risk you'll need to shoulder on your own, nothing beats the joy of finding start-up success and doing something you love.
But what does it mean to be a successful entrepreneur? We ask the city's strongest Female businesswomen about their scalable start-ups and social enterprises.
Meet Hong Kong's Top Female Entrepreneurs
DOROTHY CHAU
FOUNDER, PRETTI5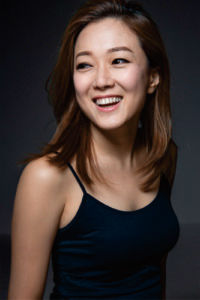 With a mission to bring about beauty inside and out and to rekindle busy millennials' confidence in their own skin, Dorothy Chau started Pretti5 in 2018, a beauty skincare solution fusing traditional Chinese medicinal herbs with advanced skin science. Pretti5 aims to restore the skin's natural glow through a clean, non-toxic, vegan and sustainable approach.
KAYE DONG
FOUNDER, THE NEW MOON, THE GOOD STUDIO AND K FOR KIDS FOUNDATION It's impossible to put a single label on Kaye Dong, as she's just an all-around superwoman who does so much good. She's a mother and a foster mother who runs two businesses, The New Moon and The Good Studio, as well as K For Kids Foundation, a Hong Kong charity focusing on delivering a positive impact to children in out-of-home care. The New Moon is her latest venture, founded in 2020 as an emerging online destination around the world of wellness, spirituality and self-care.
HENRIETTA TSUI-LEUNG
FOUNDER, ORA-ORA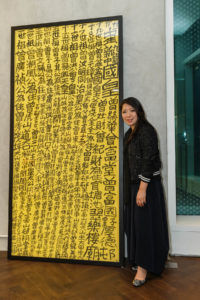 A stellar career in finance and an MBA were among the things that drove Henrietta Tsui-Leung to co-found an art gallery and art advisory service, Ora-Ora. Since its establishment in 2006, Ora-Ora has introduced some of the most innovative artists to international collectors. In 2012, Tsui-Leung co-founded – with gallerist and art consultant Karin Weber – the Hong Kong Art Gallery Association, a non-profit organisation dedicated to advancing the interests of art galleries in Hong Kong.
QUEENIE MAN
FOUNDER AND CEO, THE PROJECT FUTURUS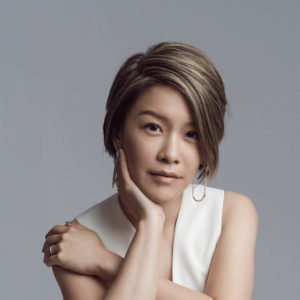 Queenie Man is the founder of The Project Futurus, a social enterprise promoting the future of ageing. The movement's philosophy is based on the belief that the key to social innovation is to see and feel the world with empathy. Man and her team are committed to creating an "age-positive" and supportive environment through education, advocacy and community service.
PEGGY CHEUNG
CO-FOUNDER, ARTICOIN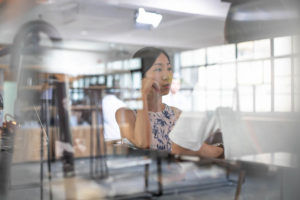 Peggy Cheung co-founded Articoin in May 2021, a world's first Green NFT platform that combines art and technology to support local artists and various environmental, social and governance causes around the world. Articoin's Green blockchain uses 2,600 times less energy than conventional Ethereum-based chains and is on a mission to bring carbon-neutral NFT minting experiences for all.
MEGAN LAM
CO-FOUNDER, NEURUM HEALTH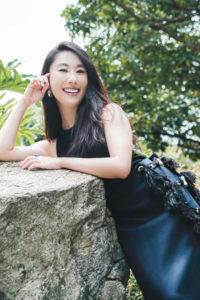 Megan Lam of Neurum Health uses technology to help people understand and manage behavioural health, in the hope that mental healthcare can be accessed by everyone, on their own terms, anywhere and at any time. The company developed Clara, a behavioural wellness companion app using proprietary technology to remove guesswork and barriers to care. It adapts to the needs to its members to make them feel comfortable and confident about discussing their mental health.
KIMMY LAI
FOUNDER, ADORE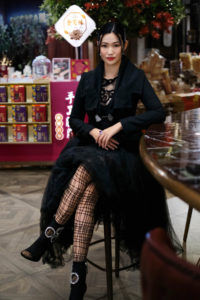 Kimmy Lai ran an international trading company before Covid, but when the pandemic hit she made a pivot to help combat the virus. In the past two years, her company Adore has sourced factories for vaccine production internationally, while locally investing in mobile testing units that aid government Covid testing in hard-to-reach areas, and running the door-to-door vaccination programme alongside the Hong Kong Council of Social Service
CHRISTINE YU
CO-FOUNDER, SOPHIA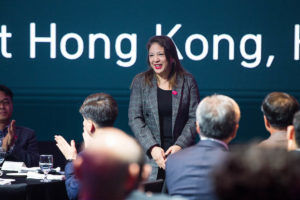 After a career on the trading floor in a male-dominated environment, investor, venture builder and start-up advisor Christine Yu co-founded Sophia with the goal of getting an increasing number of women in Asia in control of their personal finances and ready to invest. By offering digital courses and accessible resources, the financial-education platform ultimately aims to drive more money into women-led business across the region.
If you liked "Top Female Entrepreneurs in Hong Kong," check out our Women of Power list