Return to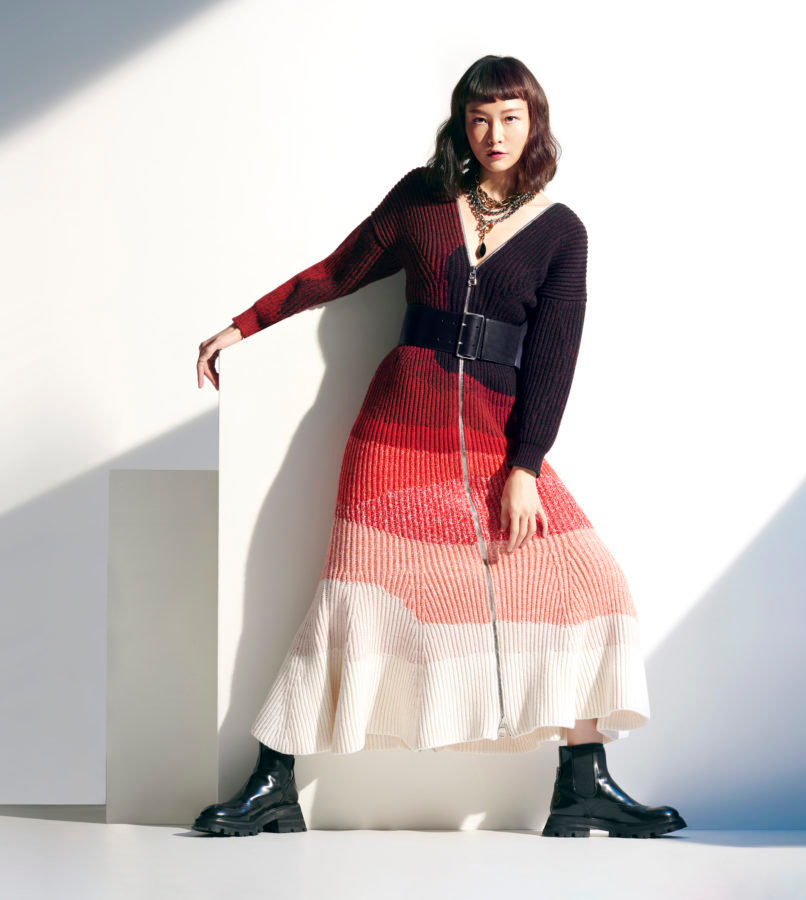 Afa Lee
Visual Artist and Model
I was born in Hong Kong and graduated in visual communication, majoring in advertising and animation. I was the art director at an advertising company for a couple of years and then turned freelance, focusing on print ads, music-video animations and magazine illustration. As well as an illustrator, I also worked as a model and talent in commercials. Since I'd always been working for someone else instead of drawing for myself, I decided to quit my commercial job to work on my own designs and create non-commercial art.
I had my first solo gallery exhibition in 2015, as well as a couple of collaborations with different galleries, and Art Central. Since I became the in-house artist for JPS Gallery last year, all my projects have been back-to-back. That intensity forces me to work harder and push my creative boundaries. To have more exhibitions overseas and my art pieces appreciated by people of different races and cultures would be my greatest achievement as a visual artist. Also, whereas the working life of a model and talent is a short one, especially if they're a woman, I was told by a local artist that the age of 30 is still very young for an artist. There's no age limit as to how long you can keep on drawing.
My most enjoyable working experience was when I was creating my second mural for a co-working space at Eaton Hotel Hong Kong. Since there was no time limitation, I learned to enjoy being alone — it's precious time for meditation and my soul. Success to me is being able to do the job and the things that I like, and also to push my limitations — just like the Olympians, who've spent their lives chasing their dreams, no matter what the results are. I've always been easily distracted, so achievement means becoming more focused on what I love, and being able to follow my passion in the long term.
The Covid period was an opportunity for me to be less distracted by other activities and the people around me. I was able to focus 100 percent on drawing, which allowed me to master different skills and boosted my creative development. I'm most inspired by people who are wise, hard-working and tough-minded, as well as those who are talented yet humble. I love reading about my favourite musicians, authors and artists — people like Yayoi Kusama, who created a lot of artworks about the penis, which helped her overcome her own phobia. That encourages and inspires me.
In the next five years, I hope I can carry on being a visual artist and have exhibitions overseas. I was a model and influencer for a long time, but now I think I'll step back a little and focus more on my creative side. The art world is where I belong.