Return to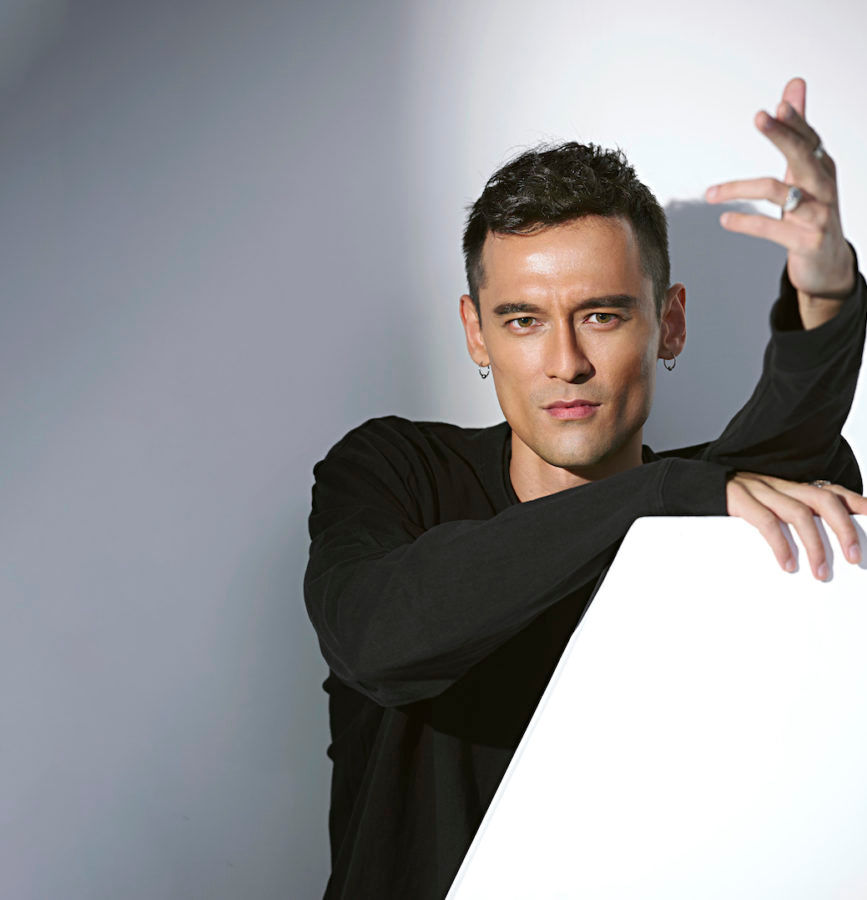 Arthur Bray
Co-founder of Yeti Out
I'm an editor, radio host, DJ and creative producer straddling the worlds of culture versus commerce, night versus day, online versus offline and fun versus more fun. I co-founded and head the music collective Yeti Out, and the independent record label Silk Road Sounds. I'm also the music director at alternative radio station FM Belowground. In a corporate sense, I consult for brands and give music direction to different projects, but really I'm just having fun, making my career up as I go along, one party at a time.
I was born and raised in Hong Kong before moving to the UK. I grew up post-dial-up and pre-Instagram, in the era of downloading, blogs and peer-to-peer sharing, when I developed my interest in art and music. Yeti Out was founded in 2010 as the blog Yeti in the Basement, in which we did music reviews, artist interviews and covered shows by bands and DJs we loved. It was an excuse for us to blag press passes to shows we couldn't afford as students, and pretend we work for a media group.
I cut my teeth promoting underground shows and DJing in East London, working at record labels, music magazines and bartending — at one point I even worked as a toilet attendant — before heading back to Asia, where I began promoting events and parties, and touring and managing artists around Asia, straddling nightlife commitments with my day job as managing editor of Hypebeast throughout much of my twenties. The energy of London and Hong
Kong are both imbued in what I do: big-city life. I need to be near concrete. The last 18 months have been difficult; we tour a lot and organise events across key calendar dates, like Art Basel and fashion week, but with everything and everyone going online, we've been busier than ever, launching FM Belowground in the heart of downtown Hong Kong. We push alternative music to mainstream radio and host pop-up record launches and events in front of the station. Everything's gone digital, but we've always worked across three time zones. The two other co-founders — my best friend Eri and my twin brother Tom — are based in London and Shanghai, so we're used to working on the go.
Yeti Out has evolved amid the travel restrictions, and we've continued our collaborations with the likes of Hong Kong graffiti legend Xeme and launched an album with Hong Kong post-punk band NYPD, a few EPs with ghetto tech producer DJ Droopy and Seoul-based artist Closet Yi. Aside from doing bookings and throwing the odd rave here and there, I continue to write for the likes of Ssense and sneaker publications like GOAT, so it's been hectic but not without its challenges. I've long been in the world of clubs and F&B, so partnering with Mr Ho and Twins Kitchen to help open the new sando sound bar Cut was a natural progression.
My friends are always my biggest inspirations: Bedford Road, Loading Crew, United Airwaves, Victoria HK, Minh Club, Cakeshop Crew, Blaqlyte, Calcium/Trax homies from Paris, Good Faith NYC crew, Pretty Nice, New Currency, Tokyovitamins, Einhundert, Unlock the House LA; I can't name these guys and not name 100 more degenerate weirdos, too.
As for mentors, I've developed a new habit of strictly hanging out with DJs in their fifties and sixties while the borders are still locked. Shout out to Roy Malig, Andrew Bull, Suitman — all GOATs. Despite the challenges, the most rewarding part of the past year has been being able to learn more about the local scene and collaborate with local creative talents — there are so many rad artists in Hong Kong! This year, let's get one step closer to world peace, fewer gym selfies — oh, and Jadakiss is god.