Return to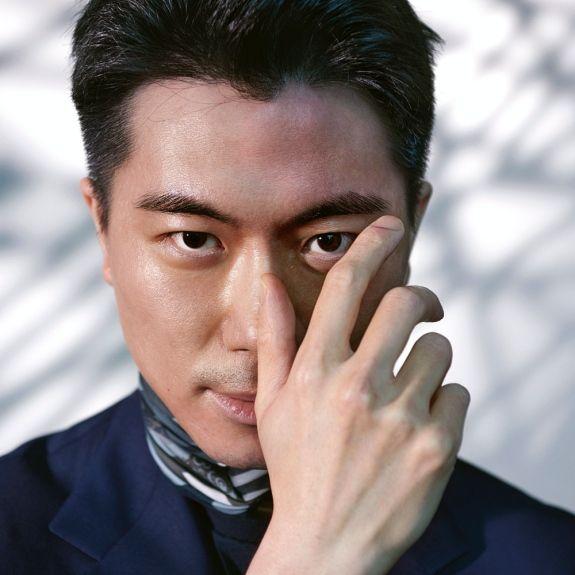 Bertrand Mak
Founder of Sauvereign
My parents are professionals and I never had any ambitions to be an entrepreneur, creator, designer or artist, but during my corporate life I was frequently breaking the rules, which wasn't always appreciated, so I was pushed into entrepreneurship. Ten years ago, I introduced the then-unknown shoemaker Rupert Sanderson to Asian markets. Our new styles with re-engineered shoe lasts are the reason why there's a consensus that our shoes are supremely comfortable. I also pioneered the concept of allowing the customer to compose her own unique combination without any lead-time.
The pivotal point, I must say, was in 2012 when I created the unique 24-carat gold-leaf heels and gem buckles, which was rejected by the principal and therefore not available in the UK or online.
To battle brand confusion and resolve internal conflicts, I founded R Sanderson in 2017, positioned as the luxury, higher-end line; my collections were more exclusive, precious and refined, but at its core we were still a shoe label.
It was during this period that I slowly overcame my insecurity as the Asian creative of a luxury brand headquartered in Hong Kong, and unleashed my talent and sensibility as a creator and artist. At the same time I recognised my ambition was never to create shoes but precious objects of art, to preserve supreme but fading craftsmanship, bringing the best from different fields into my creations and challenging the status quo. It's with this ambition that Sauvereign was born — it's the consummation of this arduous journey.
My proudest moment in the past 12 months has been reconnecting with a master shoemaker in Italy, whom I'd worked with on a past project. The poor chap has had the full intensity of my critical eye and demand for perfection, so I greatly admire his audacity in taking on a new challenge with me. We quickly reignited the fire and there was no turning back. In the course of about six months we developed new shoe lasts, new styles and shapes, and refined hero styles from our permanent collection, all without having met once in person. We raised the bar yet again with more chiselled, elegant shapes and added comfort. The first drop arrived in early August and our collectors are as chuffed as I am.
Luxury is an attitude, superlative and uncompromising, substance discerned by exceptional creative design that transcends time, supreme craftsmanship that has soul, an individual self-expression that's inspiring and in comfort. I'm an advocate of fusing age-old savoir faire with modern aesthetics. These values will not change.
To me, success is having the freedom to do what one truly desires and to be able to answer to one's own callings without sway, supported by family and loved ones. As a creative, the recognition and endorsement for one's creations, connecting with like-minded collectors, adds value not only to the industry but also to society.
This is a complicated and noisy world — to progress one must cut through the cacophony and remain committed to one's core values and beliefs. I wouldn't be able to do what I'm doing without a collective of like-minded individuals who're able to provide the strength and support to carry on, and I hope I can grow this community of passionate forward-thinkers, and multiply our efforts to achieve common goals. Sauvereign will continue to challenge the status quo and put forward one-of-a-kind objects of art that can inspire and elevate the standard of beauty.