Return to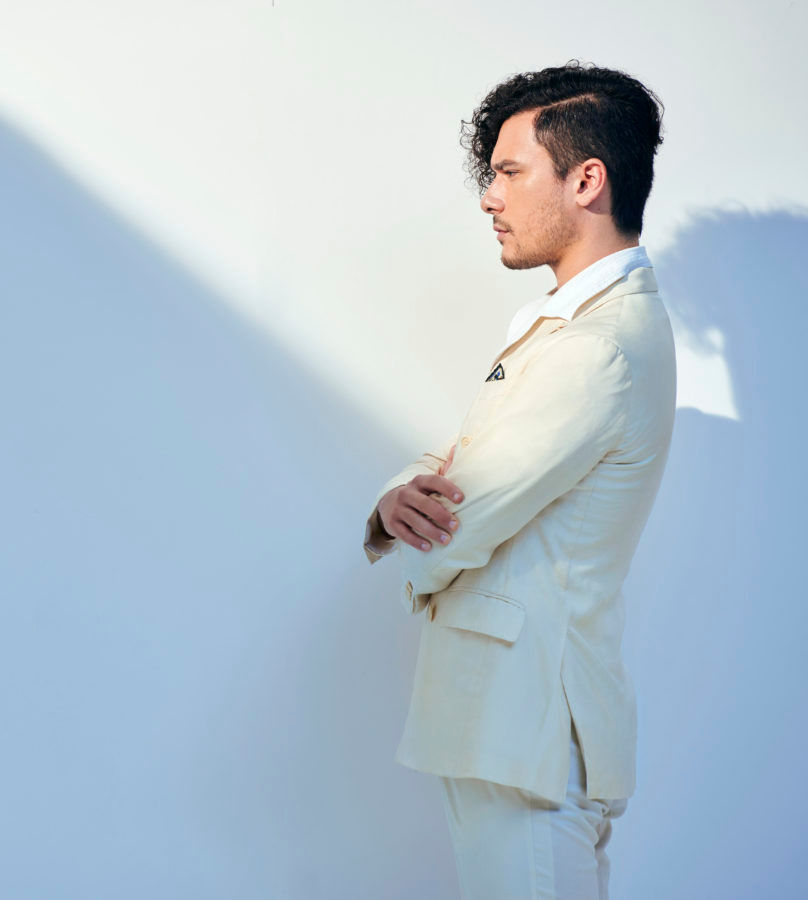 Brendan Fitzpatrick
Figurative Artist
My dad is Welsh and my mum was Chinese — she passed away 12 years ago. I hope that a lot of what I do now would have made her proud. She was from the old Wanchai, live-above-the-silversmith-shop era, and had nine brothers and sisters. One of my uncles is a tailor — he's the one who allows me to dress well while behaving badly.
I came back to Hong Kong in March 2019. Initially, I'd planned to have studios both in London and Hong Kong, accepting commissions and jumping between the two, but Covid obviously got in the way. It's hard. We don't have our usual support structures … but every time I start navel-gazing and feeling sorry for myself, I remember the whole world has been affected.
It's hard to pinpoint when exactly my love for art started. I was doodling on the margins in class for as long as I can remember. When I was 14 or 15, it started going from doodles to concept art. With some fantastic teachers in boarding school, I began to consider this as a potential — and then probable — life approach.
I'd call myself a figurative artist. I've always enjoyed making pieces about people, whether it's their narratives or their emotions and things that they go through. I started in Central Saint Martins but was then told that if I wanted to paint I should go to Italy, which is where I did my time. I was in Florence, where I initially intended to stay for only three years, but one of the instructors took me aside and asked me to run some classes, so I stayed for another year.
I feel like I'm attuned to my craft in a way that — if you look at all other sectors of my life you'd be like, "Yep, he's dropping the ball over there," because this is where I truly live and breathe — it's an obsession. Is this how tortured artists originate? This complete blanket approach to a passion probably upends everything else in life. I don't think it's sustainable as a path to a happy life, but I do think it enables me to better my craft.
In a city like Hong Kong, connections are key, and word-of-mouth has been good when it comes to getting commissions. Now I have sufficient traffic that when someone looks for a portrait artist in Hong Kong, my name comes up relatively high on the search engine. Now I'm thinking of my next steps. A solo show would be great. A collaboration would be great, too, but I need to find the right person to really harmonise with.
I don't want to do a theme that's dated. We live in such a beautiful city, such an opulent place, and yet there are so many people with problems of anxiety and self-doubt. It's certainly reminiscent of problems in paradise, or a gilded cage, or a cyberpunk wonderland. I want to make paintings that look beautiful but, on closer examination, if you put yourself into those shoes, you'll realise that there's something deeper and lonelier. That's the direction I want to go in.
My first goal was to be able to paint whenever I wanted to, and be able to support myself with my paintings. Now that's been achieved, I'm trying to figure out all the other things I want. Gallery representation perhaps? For me, that could be five or 10 years — I have no way of telling. That's why I'm focusing just on working on good products, so my art will be able to speak for itself.