Return to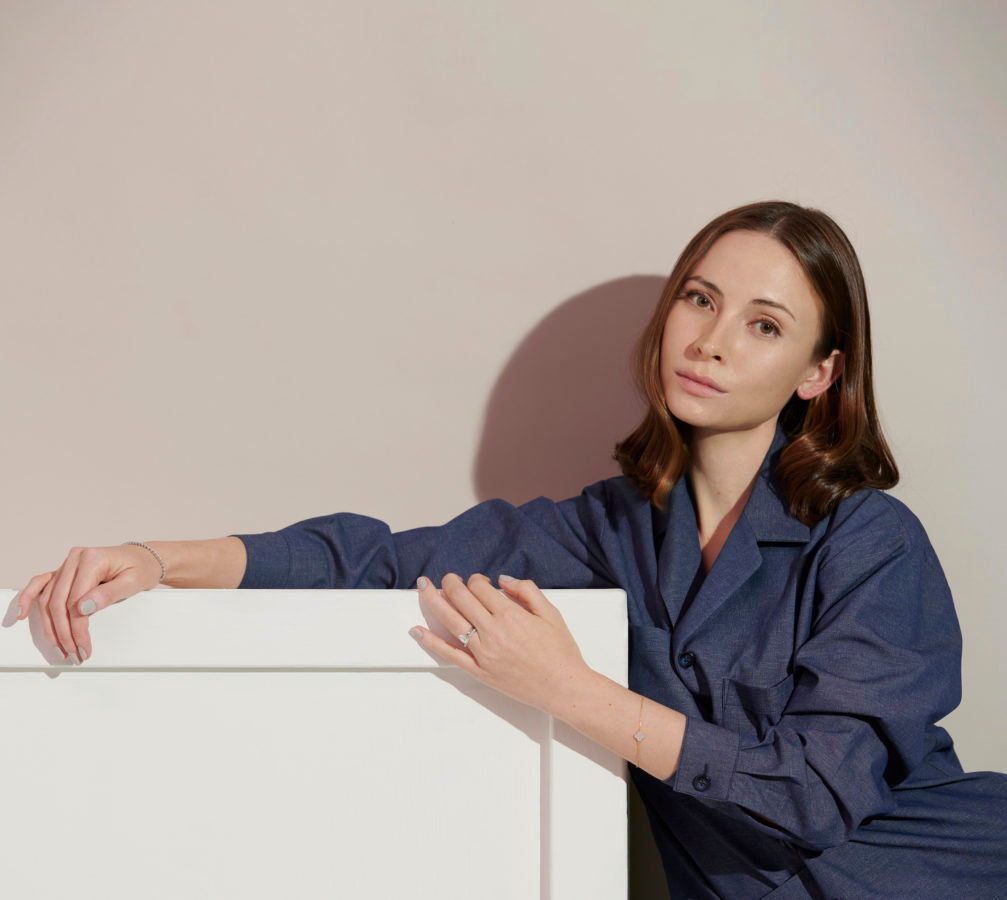 Cara Li
Co-founder of Matchali
When my business partner (and cousin) Laura Li and I launched Matchali, which features a wide array of matcha-based drinks, in January 2020, we had no idea what was coming our way; pandemic restrictions, opening-hour limitations, seating rules.
We started working on the brand the previous summer. We moved really quickly and when we got the opportunity to go into the Upper House, we grabbed it. The pop-up did really well, and everyone embraced it almost immediately.
Our little nook created a kind of safe space for people during Covid to come down for a cup. Since then, we've had a handful of pop-ups around the city — well, mostly in Central. We really believe in the concept, as we're avid matcha drinkers ourselves. I was living in New York before and there are lots of fantastic matcha concepts there. I'd come back to Hong Kong, where popular coffee shops would do a single matcha latte as if it were an afterthought. I wanted a focused menu with a variety of matcha drinks that were low sugar, with healthy options and a variety of mixes. I was approaching it with a menu in my head.
I studied at the New York Institute of Culinary Education, and then I did a certificate at the Natural Gourmet Institute, which is more of a healthy culinary school. I learned there the foundations of culinary discipline, which I could also apply to the beverage world — how to develop recipes, and how to come up with new drinks and complementary food items.
One challenge has been taking to heart any negative criticism. When you pour your heart and soul into something, it's your first venture and you're so eager to please everybody, any criticism is tough. Learning to have a slightly tougher skin has been a lesson for me this year.
Matcha Latte has about 25 grams of caffeine (a coffee is about 150), so when you drink one you aren't just ingesting less caffeine — as it's also released over a longer period of time you feel the benefits longer. It's also full of antioxidants — and you can drink it safely if you're pregnant, which I'm still doing as I go into my seventh month.
On the personal front, it's been a big year; I got married, I'm having a baby, we've moved house and, at the same time, I'm overseeing my first business. None of this would have been possible if it weren't for the constant support of my family and husband. There've been highs and lows, but I'm at peace with what I've accomplished.
What's next? I'd like to have a permanent space somewhere in Admiralty or Central. Ground floor somewhere, with some kind of outdoor presence, a little garden, airy, high ceiling, reasonable rent — that's not too ambitious is it? Well, what's life without an impossible dream?