Return to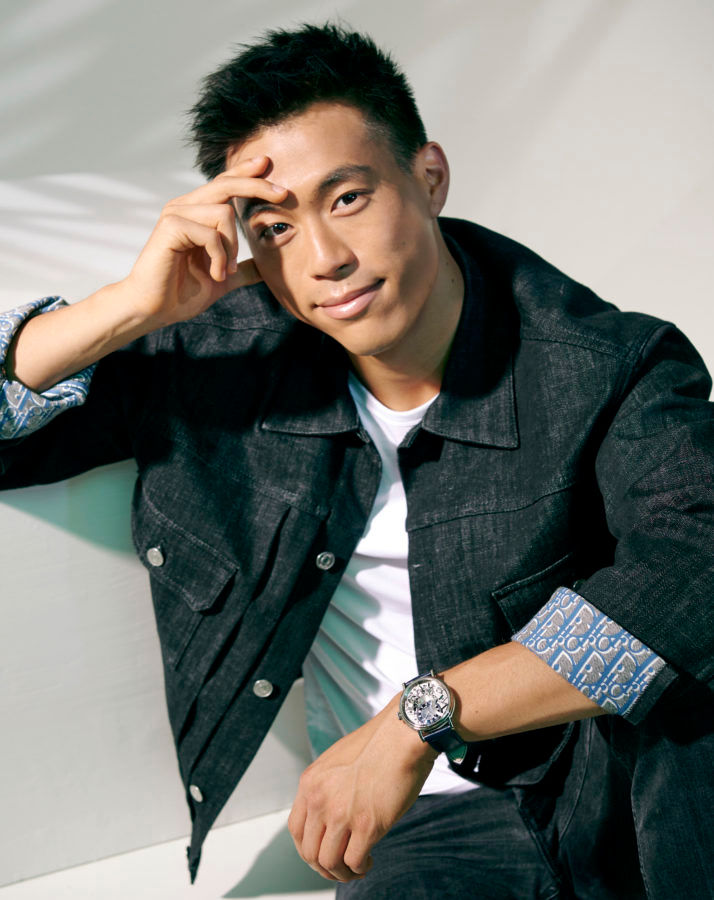 Christopher Ho
Home Chef
I'm a home chef — never professionally trained –— having the ride of my life collaborating and hosting pop-ups with the best chefs and restaurants around Hong Kong, such as Eric Raty of two-Michelin-star Arbor or socialite favourite Sevva. I always try to incorporate local cultures, flavours and produce into my cooking, and often use nostalgic meals I grew up with as inspiration for new dishes or menus. My dishes are reflective of my own journey, not bound by any particular style, not quite Chinese yet not quite Western, but hopefully feel nostalgic-yet-original at the same time.
This year, I've also been honoured to become a consultant and part-owner of the French restaurant & whisky bar Ami/Wood Ear in Central. The whisky collection you see in the bar today is the result of a year's worth of effort to find around 400 or so rare and collectors' whiskies that can't be found elsewhere. We wanted to build a collection of whiskies that were all rare and collector-worthy, but equally accessible to all guests, no matter which step of their whisky journey they're on right now.
My biggest cooking inspirations have always been my family; my gluttonous appetite and curiosity for food were passed down through generations within the Ho family. In terms of culinary mentors, I learned a more refined restaurant cooking style through Eric, so I'd call him my sensei, but nowadays we're such good friends that it doesn't really feel like a mentor-mentee relationship — instead, more like bouncing ideas between buddies. Whisky-wise, I learned through Honmasan at Sapporo's Bow Bar to enjoy a whisky based on its flavours rather than the fame of the distillery or the price; it sounds obvious, but it's often overlooked within the industry.
My sister and I are definitely each other's biggest critics; it helps both of us evolve and refine our craft over time. We both learned to cook and make cocktails around the same time, yet decided to hone in on our respective areas over the years. This allows us to understand each other's perspectives much better, especially during collaborative pop-ups, letting us create menus that are not only coherent between dishes, but with the cocktails as well.
In recent years there's also been a surge in the use of local ingredients; Hong Kong's triple yellow chickens need no introduction, but Hong Kong has a plethora of seafood and vegetable produce that easily rivals imported goods. I think the next step in the F&B scene is to incorporate even more of these local produces into menus, and I can't wait to get involved in this as well.
@ho_la_ho_sik has truly been a journey and a half, but I'm enjoying every moment of it. I started the account to share my culinary journey from learning how to cook on YouTube to doing four-hand pop-ups with multi-star Michelin chefs. Talks have resumed to plan new pop-ups for the remainder of 2021 and beyond; I can't wait to share my cooking with the wider public once again. I hope that it inspires others who have a passion for cooking to do the same and not be afraid of taking the leap.