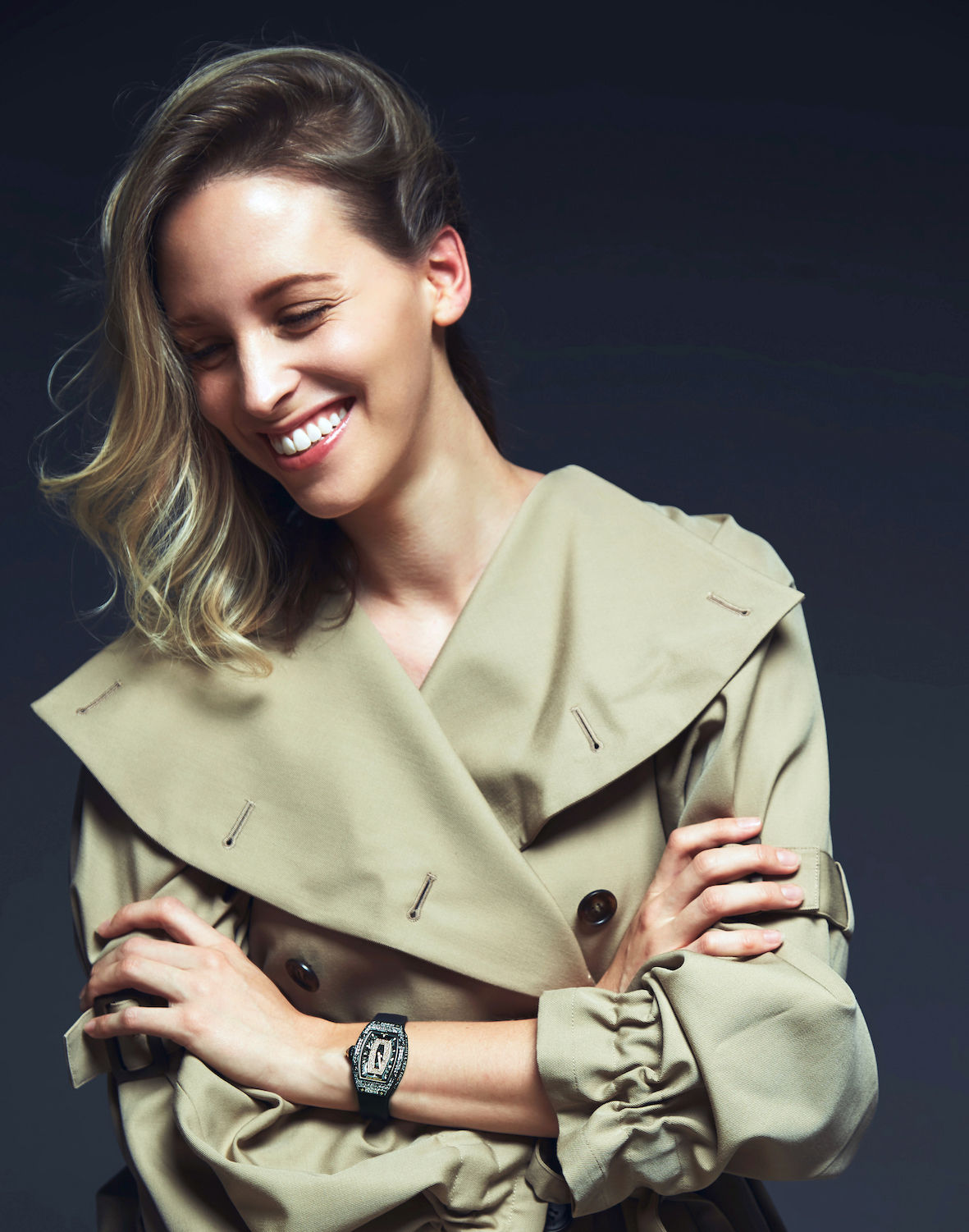 Fanny Moritz
Founder and CEO
While many post platitudes on social media that are empty, derivative, rarely proactive and risibly unproductive, NO!W No Waste Founder Fanny Moritz follows the Gandhian philosophy: "Be the change you want to see in the world."
She started a grass-roots eco-business in her advocacy for the green movement. Her mission? NO!W No Waste gives access to reusable and compostable products, advocating a zero-waste lifestyle. Not only does she sell household products on her e-commerce site, but she also approaches large corporations to use her company's recyclable, environmentally friendly goods and wares. Moritz didn't start off with a save-the-planet agenda; she came to the city seven years ago with a web agency. For 15 years, in fact, she was in tech and web development; the waste-not, want-not enlightenment encroached on her slowly.
"Around 2015," says Moritz, "I read an article about [zero-waste-movement pioneer] Bea Johnson, who succeeded in fitting a year's worth of trash into a [small]-sized jar — and that with a family of four! I'd thought I was taking care of the planet in my own little way, but I was still throwing away bins of trash every week.
"So I decided to take up this challenge and do the same in Hong Kong, my adopted home. I didn't find enough alternatives, which is how I got the idea of the e-commerce platform NO!W No Waste."
Although the idea took off almost immediately, with Moritz featured in various media and earning praise from the like-minded, she nonetheless encountered several challenges along the way.
"As in every e-commerce industry," she says, "there are off-peak periods. You have to learn how to manage your expenses upstream so you don't have a cash flow problem, but what makes me very proud is when people say that I encouraged them to start their zero-waste journey. It brings me so much joy when I realise working so hard has been worth it, as I see results on a day-to-day basis," she adds, her eyes glistening with happy tears.
In a financial hub where the bottom line is atop every business strategy, Moritz brims with hope. "I'm super hopeful for Hong Kong," she says, "because everything changes fast here, and implementation can be very quick." Indeed: just think of the plastic-bag levy introduced in 2005, which has led to a significant reduction in their consumption and waste.
"Hong Kong isn't good about recycling, but change can be quick here when necessary. I've seen it already: McDonald's cut back on plastic straws, Starbucks did the same with plastic cutlery and Eric Kayser now uses biodegradable wooden forks and spoons. And that's only the beginning."
So what's next? "In 2019, I'll be focusing on encouraging people to switch to this new lifestyle through talks, and helping businesses such as hotels and restaurants to source reusable products.
"One hotel chain at a time, one restaurant at a time — it can be done. We're the change we wish to see."
---
Coat: Enfold at Harvey Nichols
Watch: Richard Mille RM 07-01 Ladies Automatic
---