Return to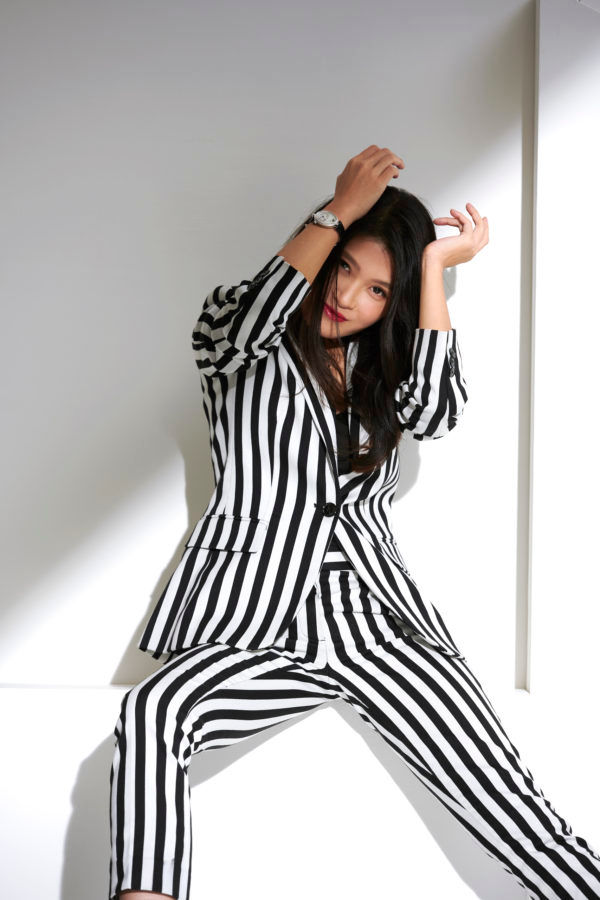 Heiward Mak
Film Director, Producer, Scriptwriter and Artist Manager
I think there are a million ways to define success, but maybe there's no rule to achieve it – we don't know until we start exploring. We keep experimenting and problem-solving. It's a practice of trust, respect and appreciating everyone and everything I'm with, and a lesson in how to embrace the uncertainty of life.
As a child, I was obsessed with writing and drawing illustrations for stories. That's why I studied design at Hong Kong Polytechnic University. I worked in graphic design and photography. My first scriptwriting class at the School of Creative Media was a turning point: Dr Tam Ka Ming's teachings guided me towards the film industry. He imparted knowledge and skills while encouraging me to be mentally prepared as a filmmaker. I don't remember the exact moment I gave up painting and dived into video arts, but all I know is that I couldn't help but follow my desire to tell stories with the camera.
At the age of 23, I filmed my first movie, High Noon, exploring youth and teen growth, the dilemma of becoming adults and stepping into society. The motifs of my movies are youth, growth, desire, and the bright and dark sides of human nature. I think making a movie is a journey of discovery, recovery and being. And I hope that the audience can also discover themselves and heal themselves when they see my movies too. Now I'm developing projects with new directors, as producer, editor, scriptwriter and advisor.
Youth and teen growth isn't only the subject of my debut film, but it's what I'm most concerned with; when I think about it, maybe that's why I became a mentor at schools.
When I started my company Dumb Youth, my first intention was to protect young artists and to help them realise what we could do together. Mutual trust is the basis for overcoming all difficulties. Always be grateful for your team and their trust in you.
I live by the Kahlil Gibran quote: "And all work is empty save when there is love." It's not contradictory to act from empathy and logic at the same time. It's never a matter of choosing one or the other.