Return to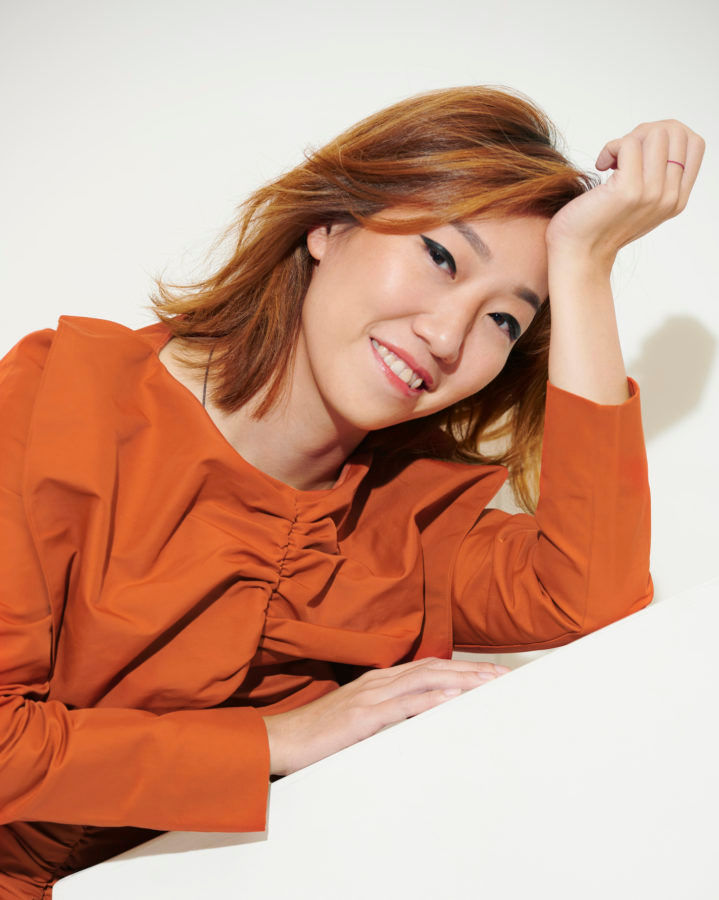 Jacqueline Chak
Architect
My parents were involved in antiques, so when I was young whenever we travelled overseas they'd take us to museums. My brother and I would be really excited, thinking we'd be going to Disneyland or something, and instead we'd go to a museum. They took us to auction houses in New York and London, where we'd see intricate antiques and Oriental art. At that time we'd be like, "Oh my goodness, a museum again!" but when I started studying architecture and design I began to realise how these insights and an appreciation for art, design and culture had become embedded in my mind.
I met Genevieve Chew in London, when I was studying at the Bartlett School of Architecture. She became my friend and now she's my business partner, family, sister and soul mate — we see each other even more than we see our own families!
We didn't study the same subject — she took accountancy — but we clicked soon after we met. She's the most stylish chartered accountant I've ever seen — in her office her colleagues would be holding a copy of The Economist or The New York Times, while she'd be reading Vogue.
What brought us together was our love for concept stores with an all-round sense of design. including fashion, architecture, art and lifestyle. It eventually resulted in Edit, which we started 10 years ago. We began with a small boutique in Central, and then in 2014 we set up Editecture, which was another step towards creating our own design hub. We've never tried growing the business exponentially; instead, each step has been supported by something we've learned before. My life motto is Steve Jobs' quote about how you can't join the dots looking forward, but only connect them looking backwards. Only when you look back will you see how everything joins into a line.
As this year is our 10th anniversary, we began thinking not just about how we were running our business, but also ways to give back to society. Since setting up Editecture and designing lots of interior spaces and pop-ups, we realised how construction creates wastage; there's also a lot of fabric wastage in our fashion brand. So Genevieve and I began wondering about how we could reduce this.
I love kids, and during Covid I began teaching my godson — Genevieve's son — about saving the planet and the oceans, as well as about social issues like homelessness, and how old people use cardboard to create living spaces. So after posting some things on social media to see what the reaction would be, we decided to do Edit Academy, a summer camp for eight to 10 kids. Now we've finished 14 classes, I can say it's been an amazing experience.
Our curriculum was sharing love with homeless people, sharing love with the planet, nature and the ocean, and how we can build together for our city and society. We'd ask the kids questions like, "Do you think everyone has a home?" and then we showed them videos about the homeless. We didn't want them to feel sad and guilty, but to know that they could actually help.
This summer we created Homedit, a transformable mobile home kit that aims to provide a better living environment for the homeless, which includes compartments for sleeping, cooking, dining, storage and even planting. And all the key features were designed by the kids in the Edit Academy classes. We taught them about using upcycled paper to build planter pots and it was fascinating to see how they got involved in drilling — how much they loved doing it.
We don't have any funding and we weren't trying to solve the problem, but plant a seed and raise awareness among the kids, their friends and their parents. When you're doing something with so much passion, it doesn't feel like work. This is me and Genevieve celebrating our first 10 years, by doing something that gives back to Hong Kong, our society and the home that we love.