Return to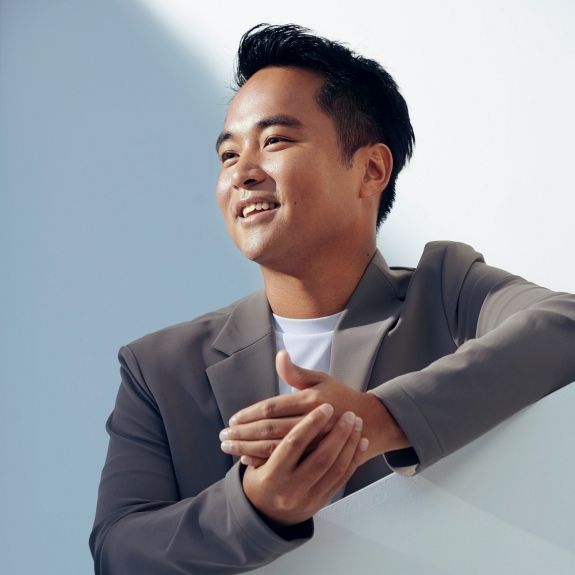 Jonathan Song
Global Business Director, Plaza Premium Group
Although I have Malaysian roots, I was born and raised in Hong Kong. After high school, I studied economics and chemistry at Bowdoin, a small liberal arts college in Maine.
Plaza Premium Group was founded by my parents 23 years ago. Did I always know I'd go into the family business? It was never forced on us, but you sort of grow into it because, growing up, social activities usually revolved around my parents' work schedules. I did my first internship aged 15 in the lounges –odd jobs like working at the front desk, peeling potatoes in the kitchen, helping out with the logistics. It was such an integral part of my life that I just organically developed an interest for the business.
I did my own thing for a while, of course, working in Beijing for a bit before I came back to join the family business in 2013. It was important for me that I started at the foundation to fully integrate and learn about the business from the ground up. I had a knack for operations and account management, so that was where I started. I guess I inherited some of that entrepreneurial spirit from my parents, as I realised quite quickly I enjoyed business development and starting new products from scratch, so that's when I kicked off my first big milestone in the Middle East – in Abu Dhabi. I was stationed there for six months to build three lounges and a hotel from scratch.
With my position, I'm grateful I was able to experience nearly every aspect of the business. Accounting, finance, operations, marketing, sales — you name it. I've been with the group for about eight years now. My sister, Mei Mei, is also in the team, so our family is a little bit unique that way. Although we each have our own side of the business to take care of, it does take some skill to balance our personal life with work.
Covid was challenging for us. The travel and hospitality industries have been deeply affected. We're directly associated with airports and there's been no escape, but we took it on ourselves to use this as an opportunity to transform and expand our business.
Among other things, we developed a hotel brand, a meet-and-greet brand and a loyalty programme. Before the pandemic we were in 49 international airports with more than 180 outlets; today we're in 64 airports with about 260 outlets. It's been nonstop. And all of that has been through strategic partnerships and the digitalisation of our physical spaces.
There are certainly growing pains and there's a lot more to learn. Our biggest challenge would probably be talent management. With the speed of our expansion, it's not only about capital expenditure, but human capital too.
It's about finding the right people. We're a family company and I'm immensely proud of what we've achieved, transforming a single-outlet player into a multinational corporation.
At the end of the day, we've been able to succeed because we trust each other. We instil our family values in the way we treat our employees and our guests. Trust, respect, integrity and passion are our core four values, and we've been able to prosper from that mindset. I think it's great – and it actually makes a lot of sense – to have a family business because, you know, we're all striving towards a common goal.