Return to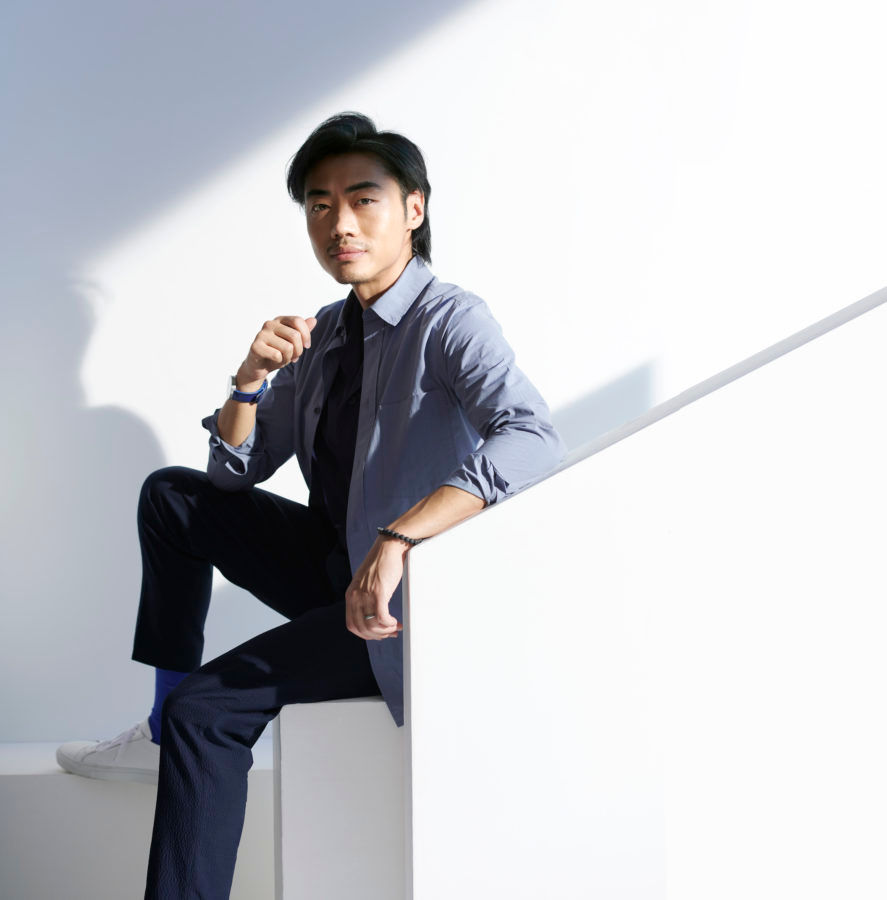 Kenny Kinugasa-Tsui
Architect and Interior Designer, Co-founder of Bean Buro
I co-founded Bean Buro in 2014 with my French partner and wife Lorène Faure. Poetic narratives drive our designs — we often find inspiration from French and Japanese art and architecture, photography and western literature. As architects by training, we design interior and exterior spaces with a legibly sculptural and storytelling approach.
I think luxury design aesthetic doesn't always have to have preconceived, opulent and exuberant stuffy details, which can be slightly unnatural and overly designed. We love designing with good quality sustainable materials, often coupled with curved forms and colours to create engaging experiences. Aesthetically speaking, our goal has been to redefine hospitality and luxury designs with a fresher feel that's more minimalistic, comfortable, and natural — in response to today's high-end lifestyles, emphasising wellbeing in mind and body.
Over the years, we've developed excellent relationships and we love our collaborative way of working. Together with my partner, we act as creative directors to drive the primary conceptual ideas, and we work closely with our talented team of designers to deliver high-quality projects. We're a full-hearted, close-knit team of about 15 people in-house based in Wong Chuk Hang; all of us are architects or interior designers by training. We collaborate with a broader network of specialist designers to deliver other specialisations, depending on the needs of the projects — for example, lighting or acoustic design, signage and wayfinding, or art installations.
We have a great people culture — our team organises yoga on our rooftop and charitable activities, and actively carries out research and experimentation through collaboration with different material workshops and artists. But the most crucial team player is our clients: we've been lucky to work with clients who trust our ideas and embrace creative design.
We're currently working on a boutique hotel in Hong Kong for a private developer, for which we're refurbishing an existing building in Sheung Wan. There are also several luxury private residences, an exciting workplace "showroom" project in our own neighbourhood, Wong Chuk Hang, and we're designing the refurbishment of a key luxury shopping mall in Causeway Bay — I can't say which yet — that will be completed next year.