Return to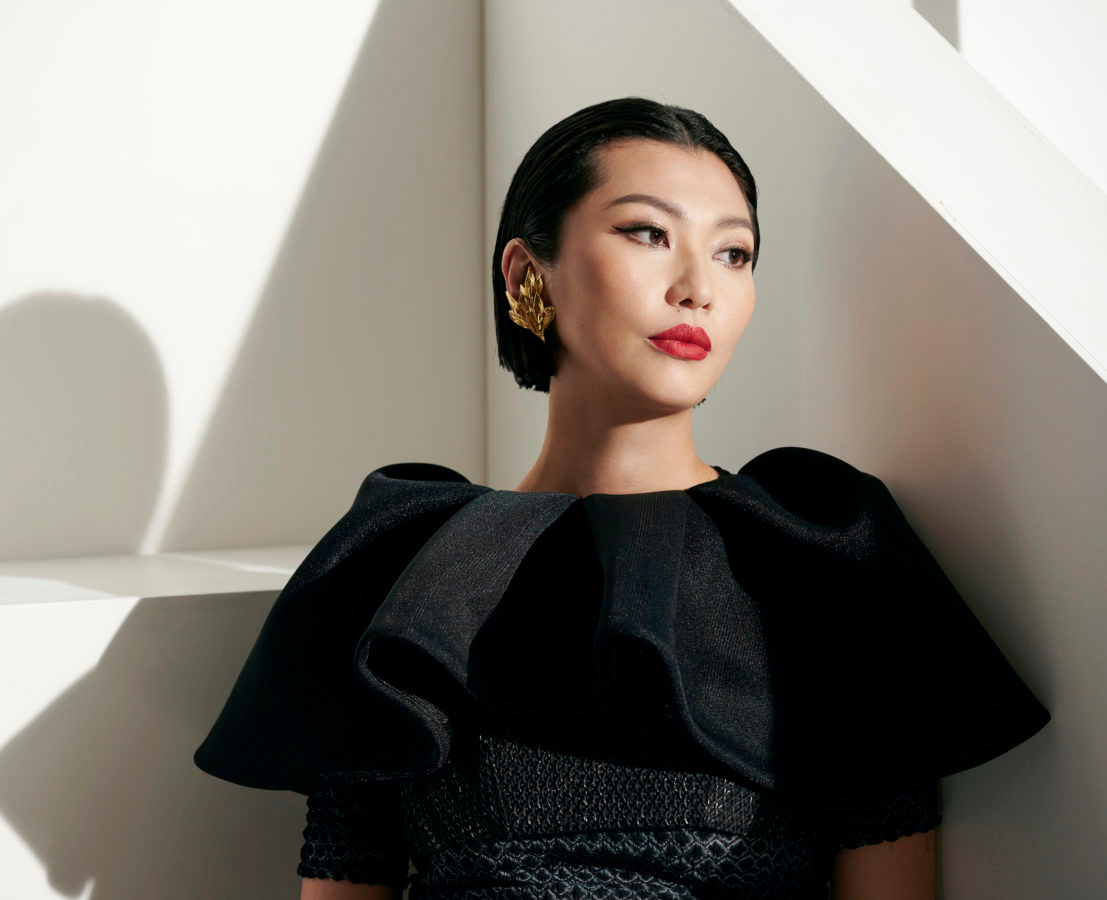 Laura Cheung Wolf
Designer and Entrepreneur
As a new family, we stand by values that try to protect the planet and are mindful of not creating more waste. Many of our interior products are clean, beautiful and lasting.
Our vision of success is having a positive influence on a larger audience through what I love doing. Our purpose is in reinventing forgotten crafts that are made relevant for today's living, which in turn makes the younger generation aware of the need to continue the legacy of these lost crafts. We've geared away from retail quite a bit, and towards bespoke interiors. Lately, I've focused on more B2B and commercial projects, such as hotels — like Wynn Macau — and restaurants, but also some private homes too.
I was born in Sydney and raised in Hong Kong and England. My professional journey in design began at Parsons School of Design in New York, where I specialised in interior design. I then worked as a design director for fashion events, creating theatrical shows and soirées for prominent luxury houses like Tom Ford, Zegna and Estée Lauder, as well as landmark events such as the Rockefeller Tree Lighting and MoMA Party in the Garden. Returning to England, I delved into the history of decorative arts by doing a Masters at Sotheby's Institute of Art.
When I moved back to Asia, I spent two years travelling to remote parts of China and Southeast Asia exploring forgotten crafts and arts. After that, I founded Lala Curio in 2014 in Hong Kong. We specialise in hand-painted wallpaper, silk wallpaper with embroidery and embellishments, and also tiles made from the Imperial craft of cloisonné. Both my parents' families had a hand in dealing and collecting Chinese arts and crafts, so as a kid I remember growing up surrounded by all these interesting objects and curios.
Understanding the Asian heritage and craftsmanship, but also having an international design perspective and a sense of humour, is what makes our work interesting. We've had a lot of interest in the Middle East, and we're very excited to expand in America. I'm pregnant with my second child, a girl. During Covid, I started designing baby clothes, which turned out to be super fun, especially as we're using seaweed as a sustainable material. The label is called Enzo Mori and will launch at the end of this year.