Return to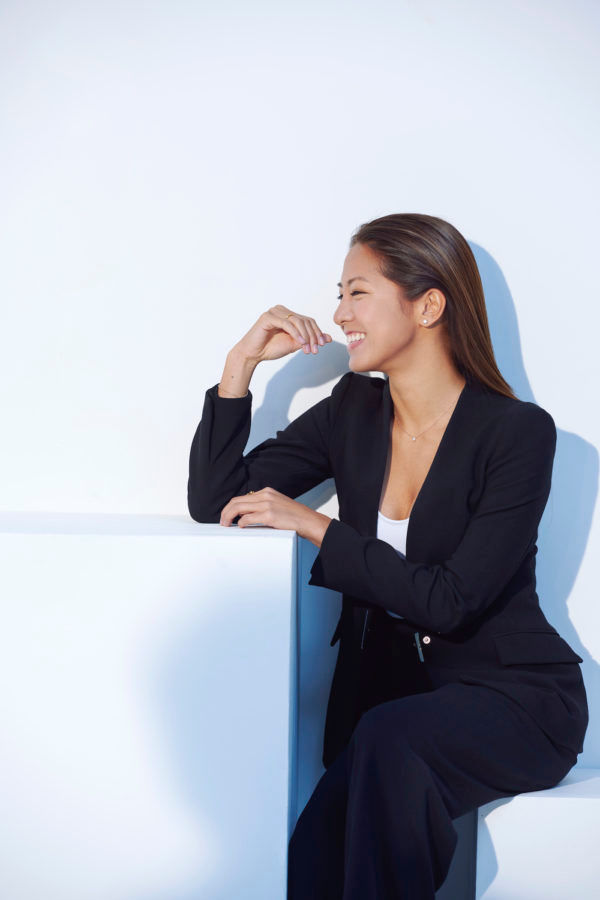 Valerie Chiu
Founder of Cocoparadise
Growing up, I used to be unaware of what I was feeding my body, but it all came back to haunt me after a health check-up in my second year at university. The doctors said, "There are some issues here. You're way overweight and for your age you also have a very fatty liver. If you don't take care of your body, you may need to be hospitalised."
That was a huge wake-up call. I decided then that I wanted to change my life. So, when I went back to university in London, the easiest way was just to prepare my own meals. I began with boiling all my food — chicken and broccoli. It was OK for a while, but it wasn't sustainable
I also started running a lot in a gym nearby. I was going pretty regularly every morning and one day this trainer came by and asked, "Hey, have you ever tried weights?" He was sales-y, but friendly enough for us to kick off a conversation. Eventually, I agreed to a complimentary session with him, when he walked me through a nutrition plan.
That really was the turning point of my relationship with food. I slowly started getting into cooking and understanding the concept of Wholefoods. I was cutting out gluten, dairy and sugar, and including more natural sugars and unprocessed foods in my diet. I was genuinely so clueless that implementing these changes completely changed my life. Not only was I starting to lose weight, but my entire mindset towards life and health evolved.
When I came back to Hong Kong, I went through a career setback that derailed me for a while. A way for me to release my stress was through fitness and health. I started boxing in a gym where there was a cafe, and that's where I first shared my homemade snack recipes.
Whereas Hong Kong in general was slow in the health-food trend, it was different at the cafe. The people there understood what I was doing and offered me a space for a pop-up during their grand opening. It was such an amazing experience, because people were like, "Hey, this is really good. How much is it?" I was blown away that they were interested enough to want to buy more. That's when I realised that perhaps there was chance for me to start something I believed in.
It wasn't an easy journey. There was a lot of trial and error in gauging consumer feedback and understanding the market. Some of my recipes and flavours come from mistakes! The core of my ingredients — and my entire branding — is built around coconuts in homage to my Thai-Chinese background, which I wanted to honour. As I'm also lactose intolerant, it was a great superfood for me to incorporate.
Ultimately, the business didn't truly boom till I began sharing my own story through the brand. I debated for months before I eventually posted my before-and-after photos on social media, but it made a huge impact. It showed that there was a real person behind the brand and people finally started to pay attention.
Although the past year has been tumultuous, business-wise it's been one of the best for me. I had pop-ups in ifc, Lane Crawford and City'super in Times Square. I realised most people didn't know Cocoparadise is a local brand until they started talking to me. It's hard work, definitely, and I've failed so many times, but I've also been very lucky to have such a supportive core group of colleagues, friends and family. If you have people who believe in you, it's really all that matters.