Return to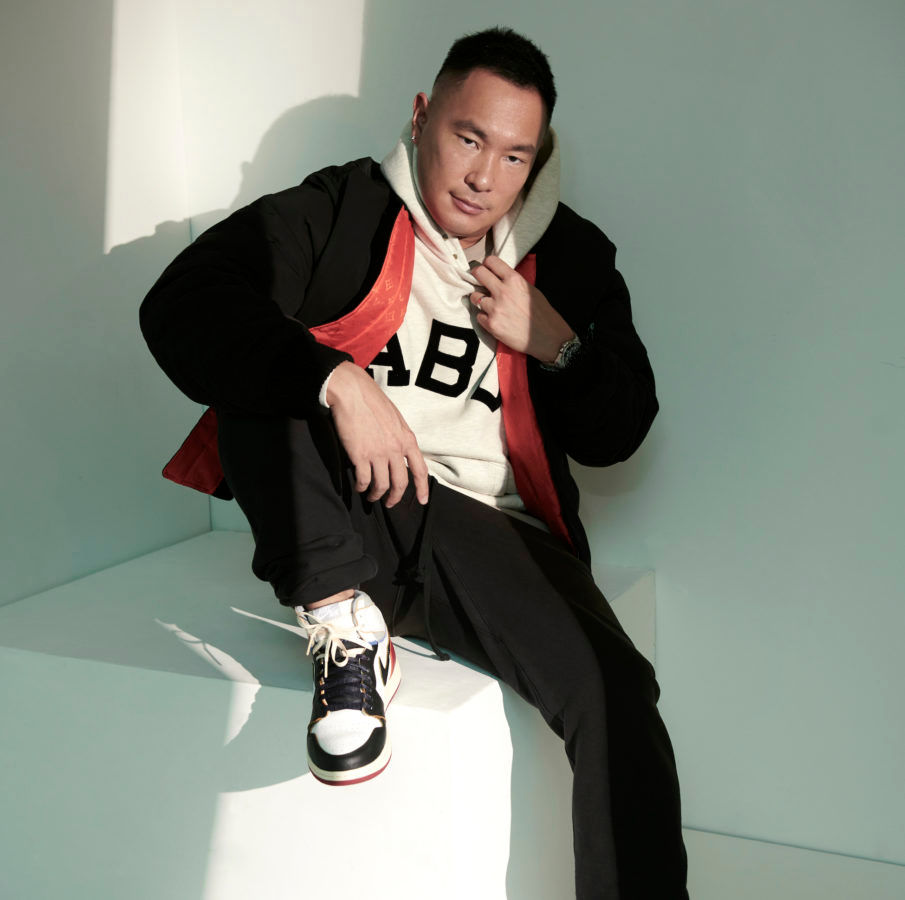 Wil Fang
Founder of Carbs and Cookie DPT
My mom managed restaurants in the US, and because I saw how hard my family had to work, I'd vowed I'd never go into the restaurant business. But Cookie DPT and Carbs is a bit different from what my family did. I'm fortunate to be able to do things I love as a career — to me, success hinges on the people around me sharing that passion.
Before Cookie DPT, I was running a lifestyle concept store in Taiwan. It was like one of those dream-come-true situations where I was working with friends and we had a great investor. I'm half-Taiwanese but Hong Kong is home, so I was commuting to Taipei weekly for almost two years. We had an in-store cafe and my friends here would ask me to bring back the cookies for them — it was called Coffee DPT at that time — and so it made sense to do a cookie business online in Hong Kong when the Taiwan store closed.
I grew up eating very simple home-style cookies — bakeries around the corner with the best cookie or the best cupcake were such a big part of my upbringing. But the chocolate-chip cookie that became Cookie DPT's signature was from New York. I was working in fashion in Midtown, and we used to send the interns to wait in line at famous bakeries to get afternoon snacks and desserts. We had these cookies that were thick and chunky, with molten centres that were all gooey inside. When I got to Hong Kong, there weren't a lot of options for cookies — I'd go to the supermarket and pick up boxed chocolate-cookie mix, but they were quite traditional, flat and chewy. I remember sort of messing around with the ratios and adding different things to the premix to get a different texture. And then I thought, why not just make my own cookie from scratch?
Carbs was created because I love pizza, but also because I wanted to find a way to capitalise on the central kitchen at Cookie DPT, where we have all the equipment to make pizza dough. We aren't making cookies 24/7, so during the gap in production times, we can slot in making pizza dough quite nicely. It was sort of a perfect combo. I've always had the name in mind because I wanted it to be very literal and kind of playful, what with health and wellness being such a huge focus in our lives now. I wanted to play the devil's advocate. Carbs was a fun name, and I knew everyone would understand what we're doing.
Covid was a blessing in disguise for us, because it allowed me to slow down a bit and really develop Cookie DPT as a brand in Hong Kong before I overextended myself. Opening Carbs during the pandemic was an opportunity as well — we all saw how the delivery and takeout business exploded during Covid. Carbs is meant to be take-out focused, so Covid wasn't really an obstacle, though it did negatively affect people in general. It wasn't such a happy time. But seeing the success of fast-moving takeout delivery businesses during Covid gave us confidence that, even in the toughest time, Carbs could be OK.
Everyone's anticipating we'll bounce back, with the vaccines and social distancing working for us here in Hong Kong, so I'm pretty confident that Carbs will come out on top. I'm building another concept right upstairs from Carbs — Carbon — which is even more dependent on less strict social-distancing measures. And later we might open a Cookie DPT café/bakery.