After a minor pandemic-related delay, Art Basel Hong Kong opens this month at last. With an impressive line-up of 130 galleries, we speak to some of the familiar representatives around town about this year's edition and what they hope visitors will take away with them.
In Conversation with Mariko Kawashima, Gallery Director of Axel Vervoordt
Has your gallery's curation focus changed since Covid?
We presented the first exhibition of the year with a solo show by Italian female artist Ida Barbarigo in January before this round of Covid. In April, we opened a new exhibition of works by Gutai artists Ryuji Tanaka and Kazuo Shiraga. This is in consistent with our long-time commitment to build a bridge between Western and Eastern artists, particularly for those from the post-war period.
What/who are some highlights you'll be showing this year?
For Art Basel in Hong Kong, we will present a solo booth by Japanese artist Norio Imai (Osaka, 1946) in the Insight sector, focusing on the artist's multidisciplinary practice from the 1960's — 70's to recent works including installation, sound work, painting, experimental film, and photography. Imai is known not only for his immense, white monochrome works but also for having become the youngest member of the Gutai Art Association when he joined at the age of 17 in 1965. From the very start of his artistic career, Imai challenges the dogma of artistic convention. It is with this attitude in his works that brought a sense of renewal and new industrial sensibility to the Gutai group and shaped him into a strong vocal figure of the century today.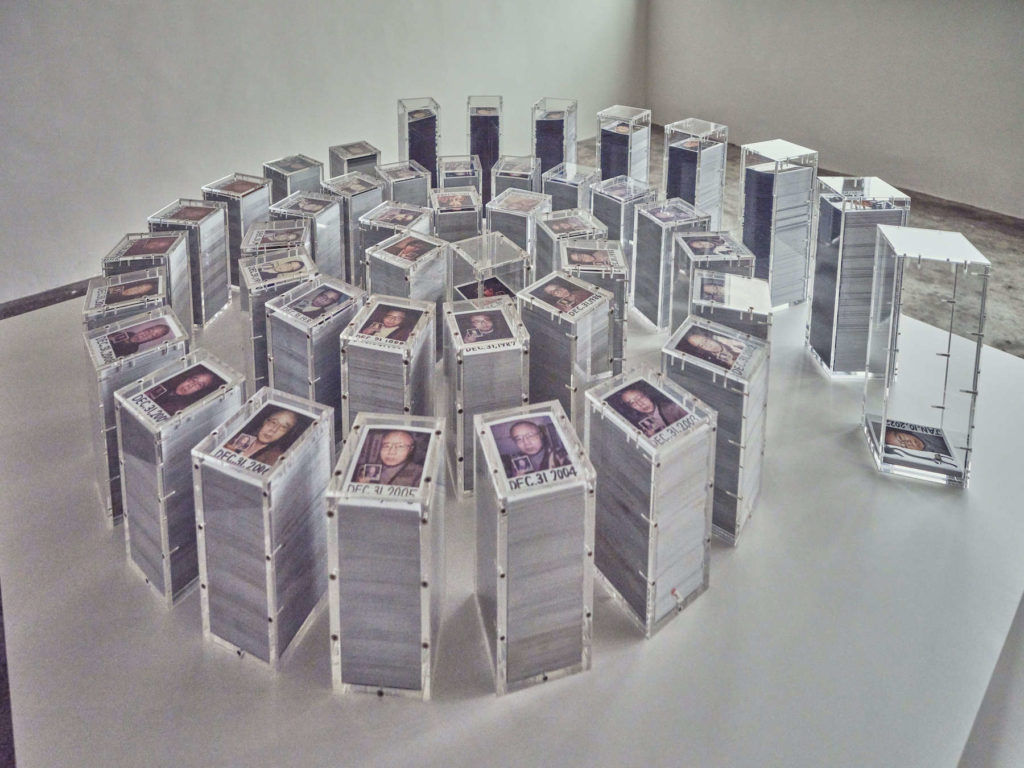 One of the highlights on view is Imai's "Daily Portraits" (1979 — ongoing), which consists of the artist's daily self-portrait taken with a polaroid camera, in which Imai poses without any facial expression while holding the picture from the previous day. This repetitive performance started in 1979 and continues until today.
What are some important topics/conversations you hope to spark in the fair visitors?
We hope to introduce Norio Imai to the audience not only on his association with the Japanese Gutai group, but also highlighting his multidisciplinary practice from the late 70's until today. His artistic practices exist across multiple mediums, which are not only confined to the limits of the canvas, but beyond that by expressing the materiality of medium and time through photography, video and sound.
What does your team at Axel Vervoordt look most forward to this year in Art Basel?
Meeting and talking to people about art in person is what we look most forward to, especially after the recent wave of COVID cases. And with the OVR provided by Art Basel, we expect to reach a† much wider audience across the globe.