Hong Kong Arts Festival celebrates 50 years with a focus on performances that bring together art and technology, from AR to VR and AI. This month, we speak to Executive Director Tisa Ho to learn more about their programming.
Tell us a bit about your background and the lead up to joining HKAF.
I was out of Hong Kong for a number of years, studied arts management in England, spent some time at the Houses of Culture in France, worked in Singapore in venue management and development in the 1980s when a lot of exciting new things were happening, and then had a wonderful period in the 1990s running the Singapore Symphony and Victoria Concert Hall. During this period, I helped start the annual International Piano Festival, which is still going strong today.
You've been with the team for almost 16 years! What are some memorable moments you can share?
Too many to share briefly, but bringing in Zingaro in alignment with the equestrian events in Hong Kong as part of the Beijing OIympics is certainly up there. We had to construct a dedicated venue as well as stables for the horses. And it was a marvel to see these beautiful animals exercising at the site in Hung Hom with the harbour as a backdrop. The logistics were huge, but we had a wonderful team and could curate the entire audience experience on-site.
The other really special occasion would be persuading parks to switch off all the lights for Power Plant so that we could turn the space into an immersive wonderland of light and sound and movement. More important than the fun with logistical and management matters, it was opening up the festival to a larger public and offering a different kind of way to experience the arts.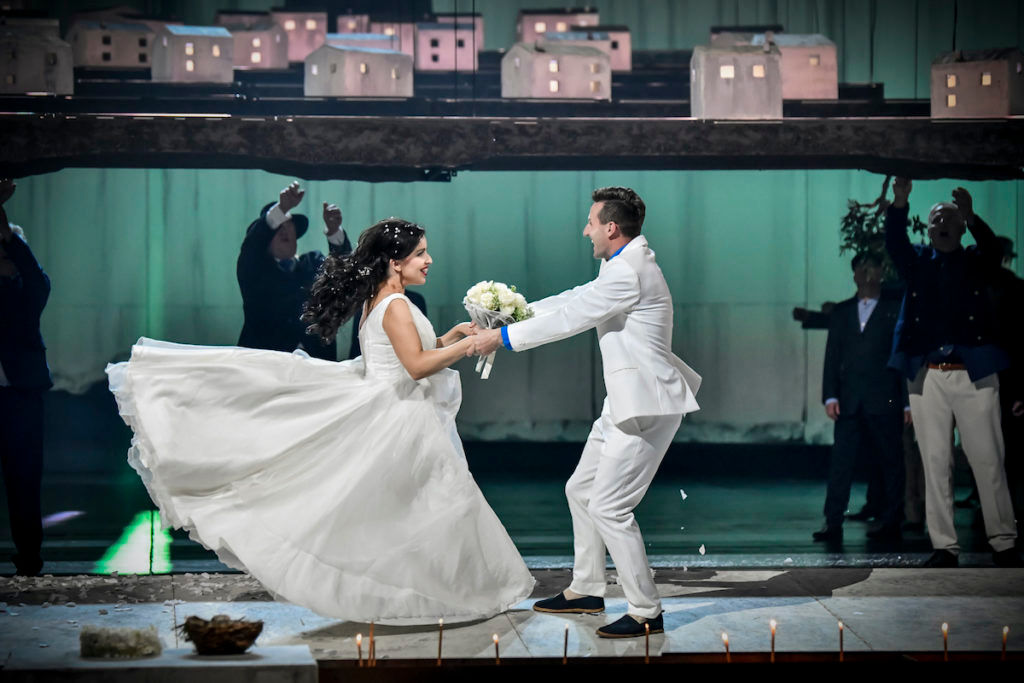 This is the 50th Anniversary of the festival. Tell us about the theme "Connections".
It's a watershed year for the festival and on this significant occasion, we decided to acknowledge and highlight people who have connected with the festival in some way over the past 50 years — not only artists and our audiences, but also the different people who have played a part in the festival's 50-year history. So, we launched a campaign calling on people to share their festival story, whether it was a performance, an activity, a moment or some other experience that was personally meaningful in some way.
In terms of programming, we have curated an exciting line-up of online programmes, in collaboration with international partners in the global arts community. And we had also planned an extensive of performances with local artists and ensembles, but some of these will have to be deferred. In the meantime, we are pleased to be connecting artists with audience in the safety of their homes, through great performances as well as talks, looking behind the scenes and other ancillary events — all to facilitate a deeper connection between artists and audiences in the Festival community, and to promote cultural exchange.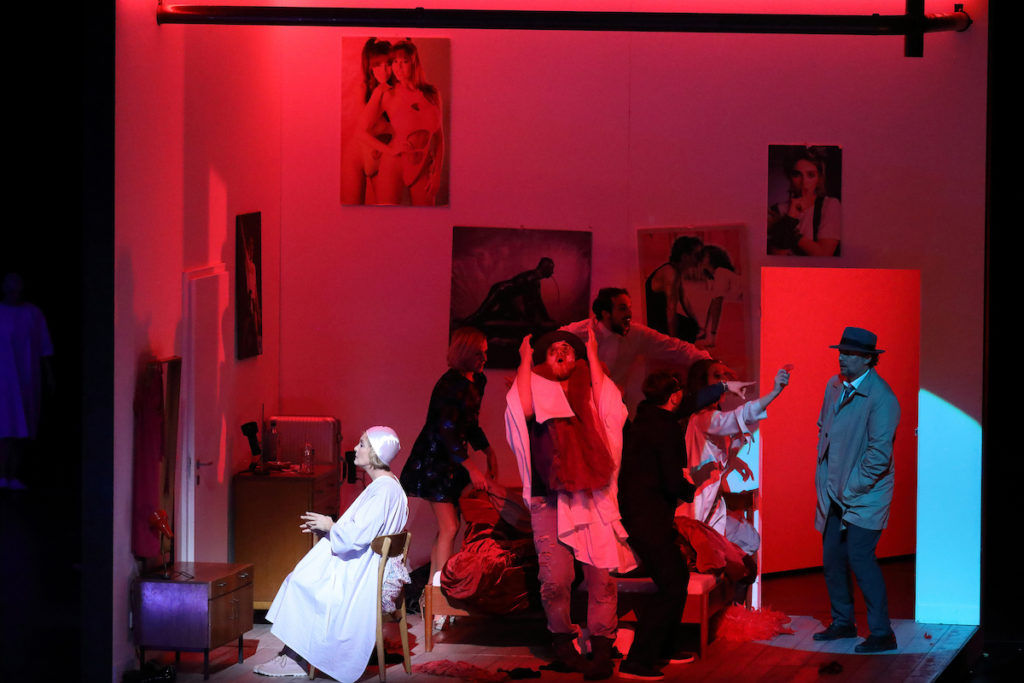 What are some key programme highlights this year?
Among the online programmes the festival is presenting this year, there are a few of them which are specifically designed for online interactions and are worth noting: TM is an absolutely thrilling show by Belgian theatre company, Ontroerend Goed. It's a unique one-on-one interactive experience which gets us re-think the role of performer/audience.
Another one is by Dead Centre from Ireland, who is returning to the festival with To Be A Machine (Version 1.0) featuring Game of Thrones star Jack Gleeson. Offering some thought-provoking perspectives on the subject of life and death, the show is conducted online live and audiences will have the opportunity to see themselves "sitting" at the theatre in Dublin.
Wonder Boy — a drama about how a schoolboy finds his way in a challenging world — is definitely worth watching and it's received rave reviews in the UK since its premiere earlier this month. Festival audience can watch the exclusive version recorded live from the stage of Bristol Old Vic.
We also have wonderful productions from the Paris Opera Ballet, from the National Theatre Brno and from the Bayerische Staatsoper, from the Bamberg Symphony Orchestra and two productions to celebrate the 400th anniversary of Molière from the Odéon-Théâtre de l'Europe in Paris.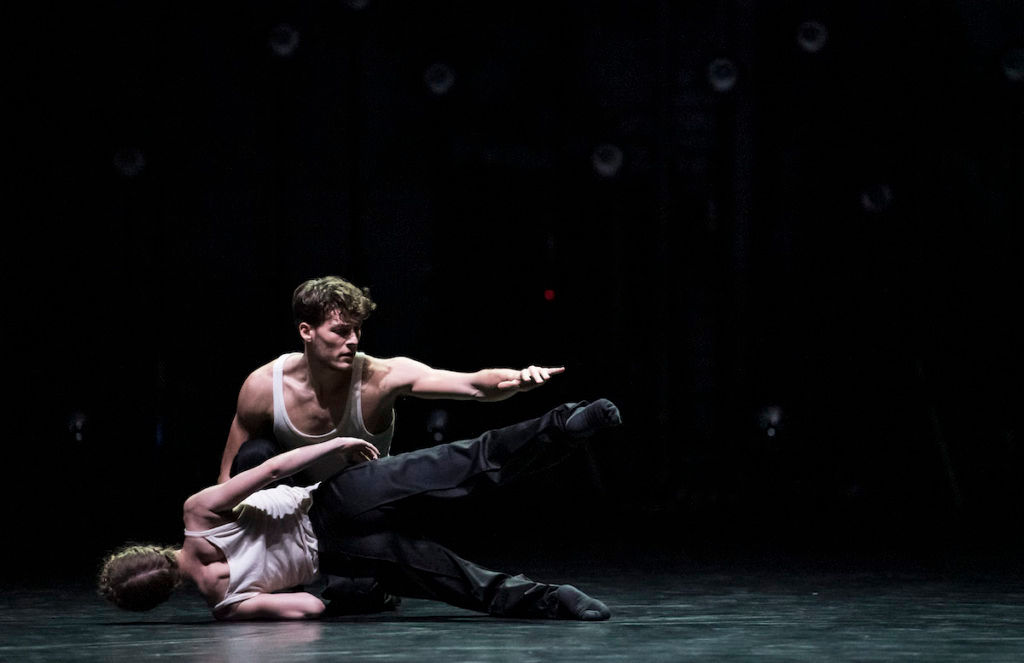 Tell us more about the Young Friends outreach.
The Young Friends scheme, in its 30th anniversary this year, is established to provide our future pillars in Hong Kong the opportunity to participate in, learn about and appreciate the arts. It's popular among students since besides attending performances and rehearsals of the festival programmes, we organise a wide range of activities including school touring, workshops and masterclasses s for them to learn, explore and create. As of 2022, the scheme has reached out to 800,000 students and over 178,000 Young Friends. We hope to cultivate critical thinking and curiosity in these young people through reflection, perception and discussion. That ultimately leads to positive changes in their lives.
How do you hope to see the Hong Kong performing arts scene develop in the coming years?
I hope we will be able to return to in venue performances before too long, whether traditional venues or unusual places. This will always be special and valued. However, what we have experienced and learnt from the past two years is that technology can help us to connect in additional and interesting ways, and combining arts and technology may result in more diverse programmes, including interactive programming in which the audience has real agency. It is unlikely that the same outcome can be achieved within a theatre setting.
I do hope to see more exciting creations and productions in this area. And of course, once the pandemic winds down, I would love to welcome international artists and ensembles, as well as festival visitors back to Hong Kong again.
---
Global viewing of Shanghai Opera House — Cavalleria Rusticana and Pagliacci — can be accessed through the official website here.