How do we view art? Why do some work have universal appeal? Which local talents to look out for? Where to even start? In celebration of International Women's Day this month, we speak to five fabulous females about their favourite artists, pieces and the key to building a collection with personality. Here's our interview with Anne Cheung.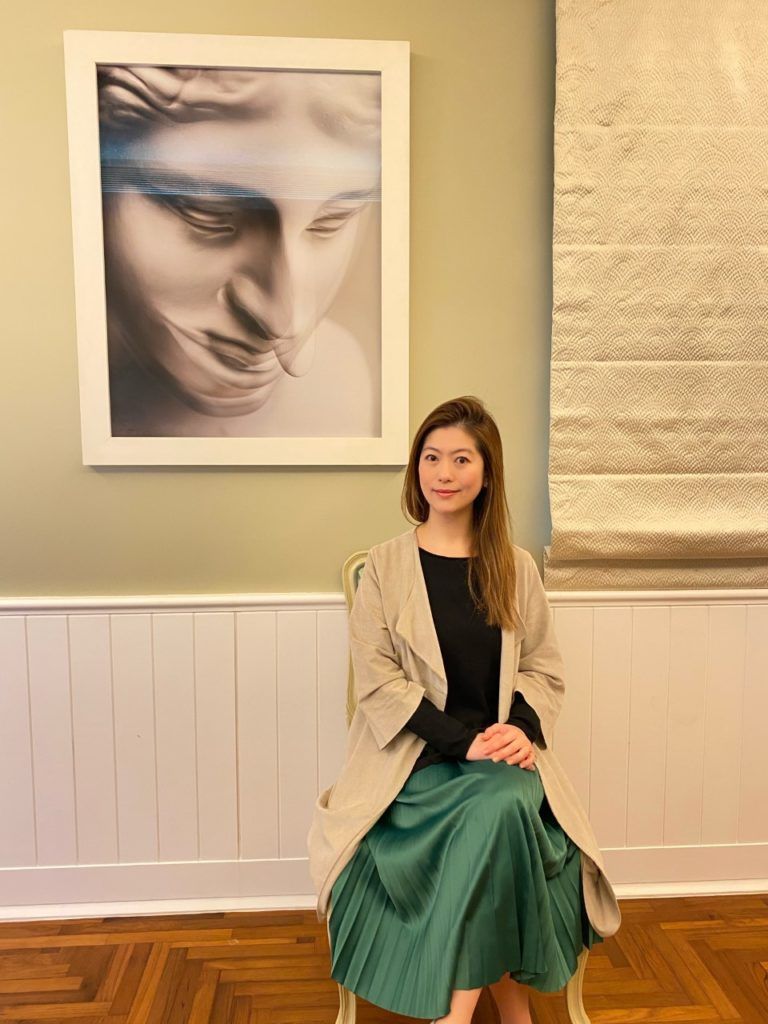 In Conversation with Anne Cheung
Tell us a bit about your background and profession.
After graduating in Los Angeles, I worked in art galleries in New York and London for a couple of years. In 2008, I moved back to Hong Kong and co-founded Mobart Gallery with my friend Stephanie Chung. I also worked for a bit at Sandra Walters Consultancy here before moving on to Paris to pursue my other great passion in life — pastries. On completing the Patisserie Diploma at Le Cordon Bleu, I came home and started Jouer, the lifestyle and pastry brand I'm still currently running.
When did the art bug bite? When did you first purchase your first piece?
I would say it started during my first job at Marlborough Gallery in New York City but my first purchase wasn't till I moved to London. I was also working at Marlborough Fine Art (sister gallery of Marlborough New York) then, where I was lucky enough to have acquired two large-scale original etchings with aquatint by Victor Pasmore, one of the British masters Marlborough represents.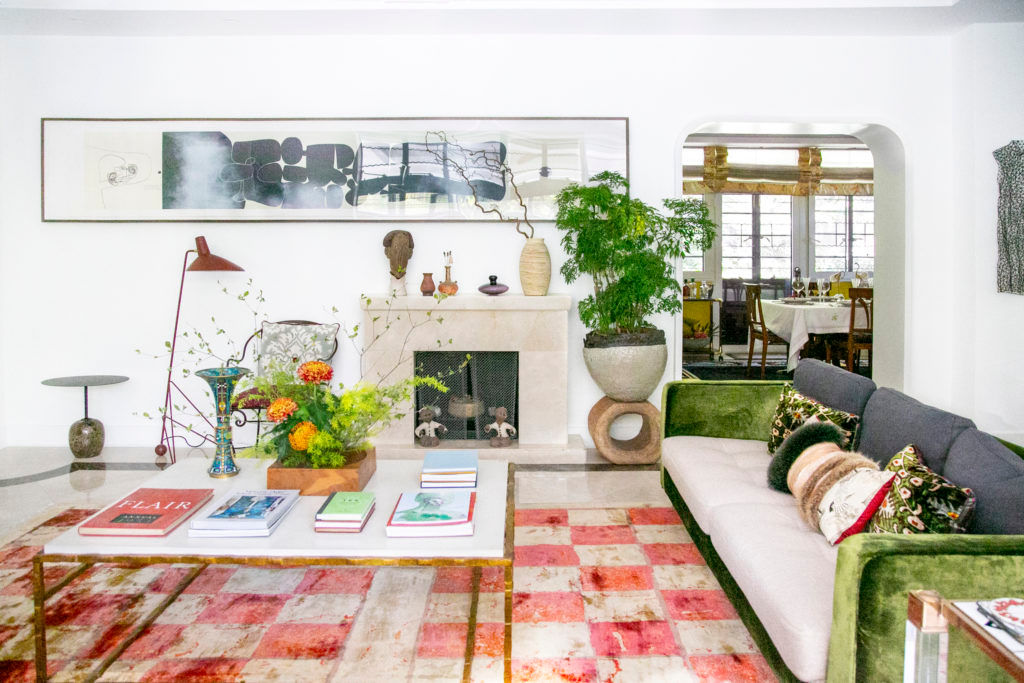 Are there particular themes or styles that you are drawn to? Why?
My preferences in themes and styles have evolved over time. I used to be drawn to works based more on visual appeal, could be abstract or figurative, as long as they speak to me in some personal way. Now, I'm more interested in works with cultural references. For instance, my most recent acquisition of HK artist Wilson Shieh's gouache on silk, "The Story of the Stone" Tat Ming Pair (2020), and also emerging artist Sophie Cheung's Erasing news (2020), a composition of 250 erasers 'dyed' with ink erased from news articles on Apple Daily and Ming Pao during a very significant year of HK history.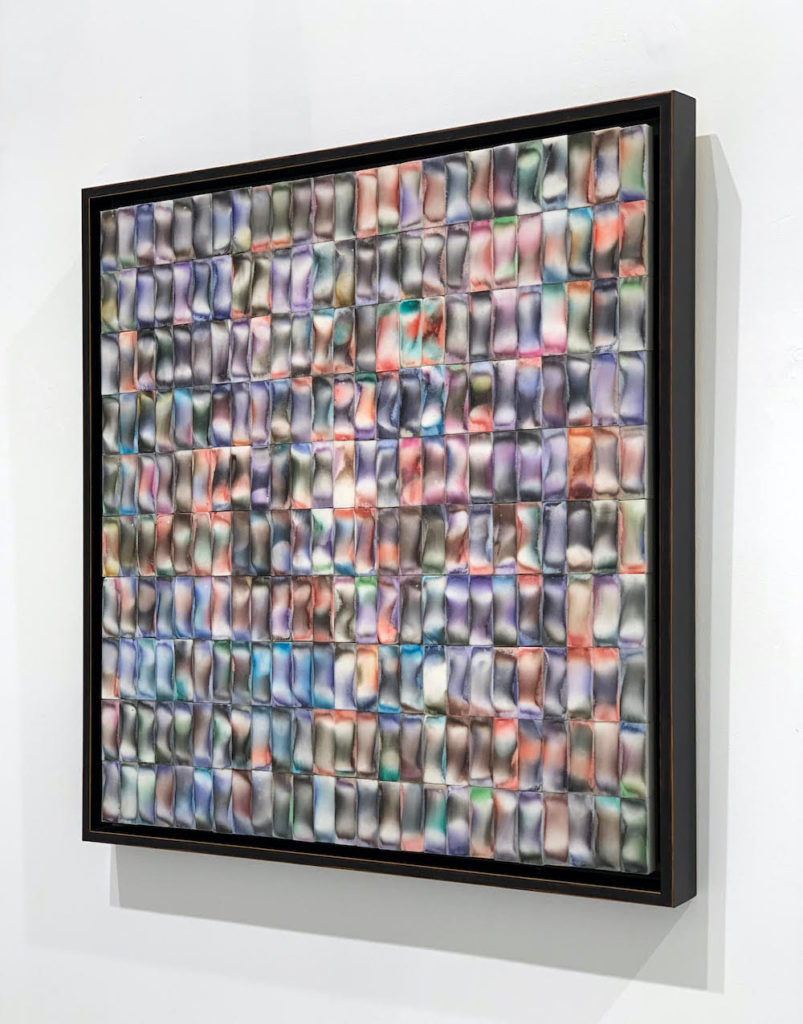 Which is your favourite piece(s) in your collection? Tell us about it.
Hong Kong sculptor Man Fung Yi's Weaving Intimacy (Body Lines) No. 22 (2009), a brass work of art 'weaved' into the shape of a Chinese qipao. It is designed to be hung or mounted on the wall, so it's kind of in between 2-D and 3-D. It's made of brass yet it feels delicate and exemplifies the qualities of traditional Chinese females. This piece means a lot to me because it was exhibited in the very first show that I curated for Mobart Gallery back in the days. It is still hanging on the wall in my living room, and I find a timeless elegance to it that I adore.
Another one of my favorites would be a large lacquer carving and gold leaf on wood panel by London-based Shanghainese artist Jacky Tsai, titled Ha Ha! Great Show, Wonder Women! (2015). This piece to me is an interesting melding of Chinese traditional crafts and Western pop art. At first glance, it seems to be a collection of vibrantly coloured American superheroes posing amongst a golden stretch of intricately composed Chinese gardenscape. It's one of those pieces where you discover something new every time you look at it and wonder how you missed it previously. Camouflaged in the gold bonsai-esque foliage are various female characters from Chinese myths and legends. Again, a lot of cultural references which I find rather intriguing.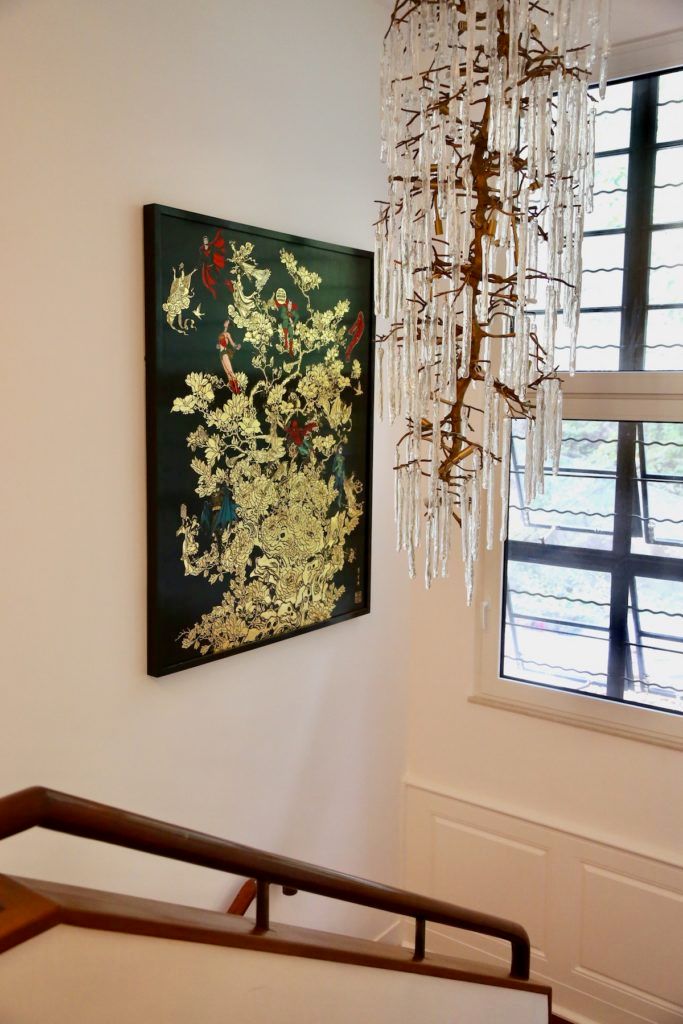 What is a dream piece you'd love to own?
Too many! Examples: Louise Bourgeoise's Ear (purely personal reasons) or one of Yayoi Kusama's White Infinity Nets if I could ever afford it.
Who are some Hong Kong artists you've kept your eye on in recent years?
Wilson Shieh, Ho Sin Tung, Samson Young and Lam Tung Pang.