How do we view art? Why do some work have universal appeal? Which local talents to look out for? Where to even start? In celebration of International Women's Day this month, we speak to five fabulous females about their favourite artists, pieces and the key to building a collection with personality. Here's our interview with Inna Rodchenko-Highfield.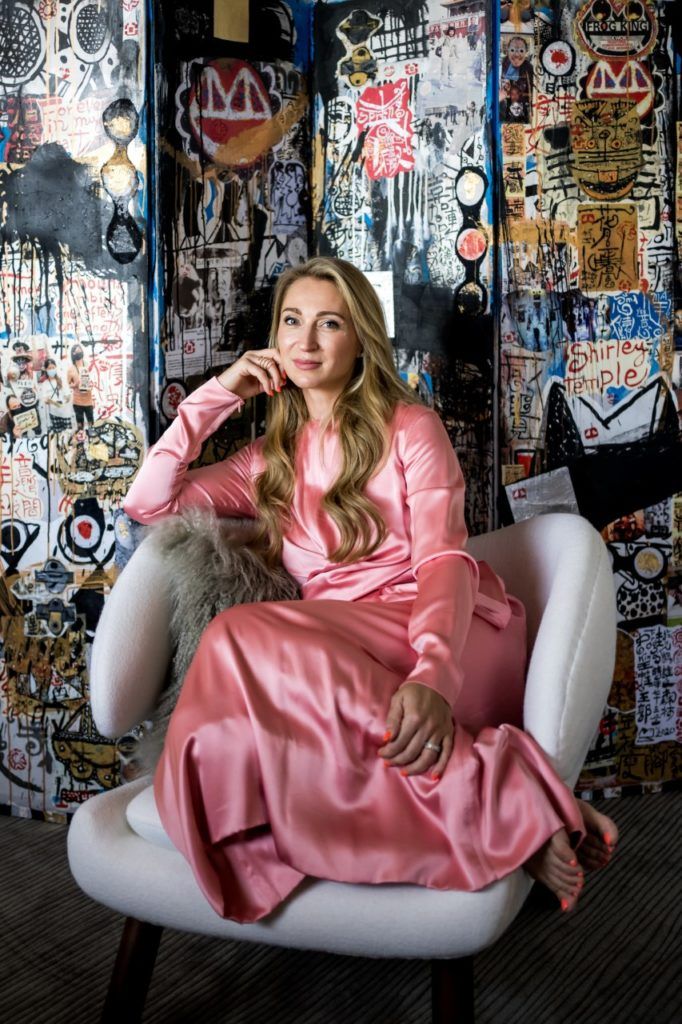 Tell us a bit about your background and profession.
I started out as an investment banker in the U.S. and Singapore. After moving to Hong Kong to be with my husband, I consulted in the fine art space (a hobby that became a job) before pursuing my passion for philanthropy. I now run a charity platform called 10×10 Hong Kong which supports grassroots charities making the most impact in the local community today.
When did the art bug bite? When did you first purchase your first piece?
I grew up with visual and performing arts but didn't start collecting per se until I met my husband who had a small collection already. When I moved to Hong Kong, it was also the first year of ArtHK art fair (now Art Basel) and the excitement and buzz around art was very much happening. I remember walking through the halls and wanting to buy everything. We ended up walking away with a Tenmyouya Hisashi.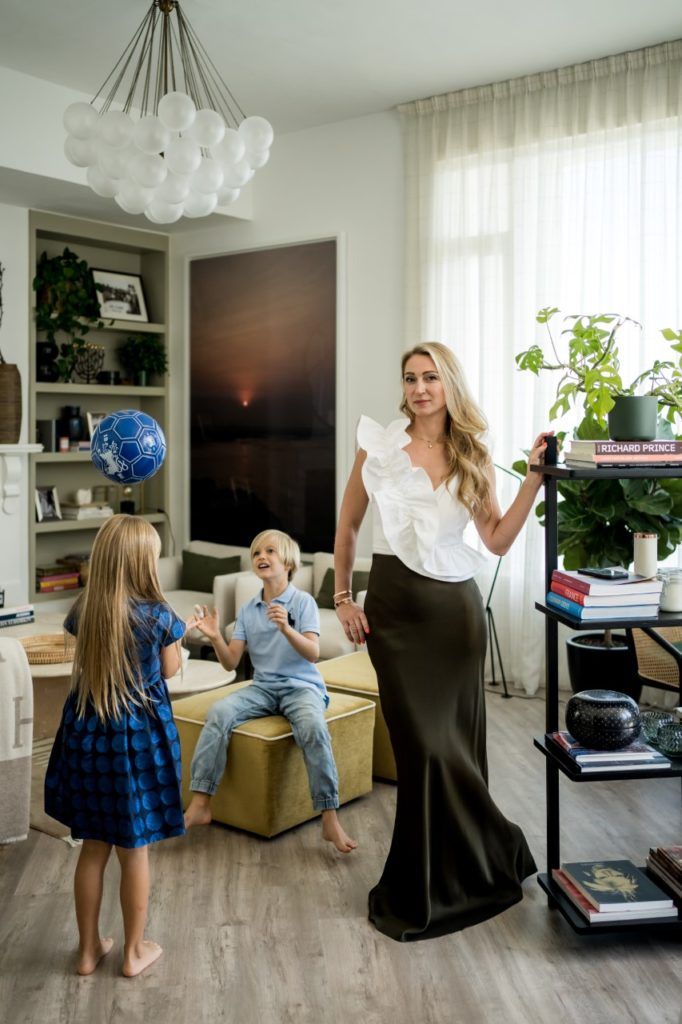 Are there particular themes or styles that you are drawn to? Why?
I think this changes with time. Our collection is definitely more contemporary and abstract but we have bought various international artists instead of focusing on a region, for example. Most recently I have been drawn to more figurative works though. I think how those images are depicted and seen varies depending on who is observing them. They also definitely help you to learn more about artist's world and his or her emotions.
Which is your favourite piece in your collection? Tell us about it.
I really like works on paper, no matter the size. We have a beautiful large scale work on paper by Shahzia Sikander in our entry which makes visitors pause every time. Miniature works by Soheila Sokhanvari and her bright colours and patterns are also mesmerising; she worked with egg tempera on calf vellum. Most recent favourite is probably by a digital artist Refik Anadol who basically turns data into art. This is done through various techniques such as AI and machine learning algorithms. And yes — we have quite a few NFTs also.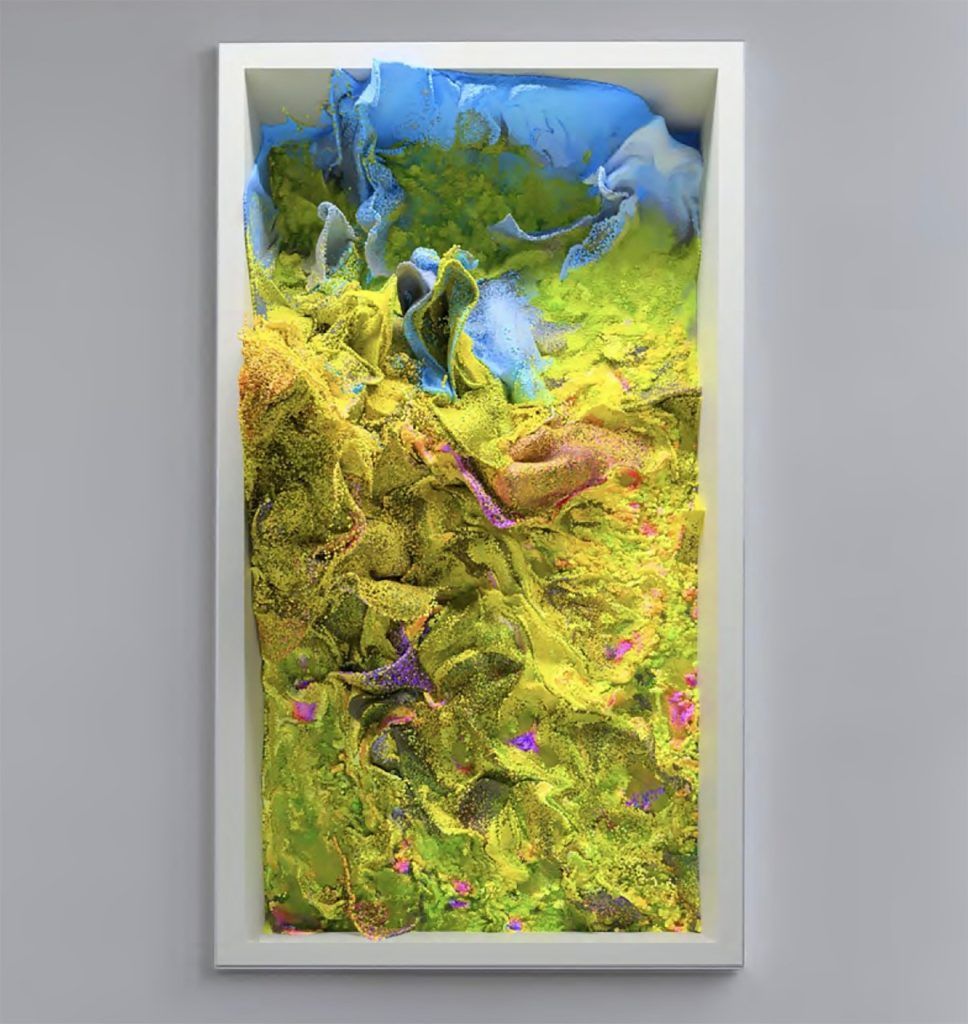 What is a piece of advice you'd give to aspiring collectors?
Immerse yourself in more art. Do your research. Buy what you will enjoy seeing on your wall first and foremost. Develop relationships with galleries whose art program you like and ask questions!
What is a dream piece you'd love to own?
We already own a James Turrell but to have a permanent site specific installion of his is definitely a dream!
Who are some Hong Kong artists you've kept your eye on in recent years?
So many, actually. I think Gallery Exit has a great program but I love anything by Chris Huen Sin Kan and Mak Ying Tung 2.
---
Hero image courtesy of de Sarthe and Mak2