Over in Milan, situated in the affluent region of Lombardy where Italy's coronavirus outbreak started, the usually bustling streets are quiet.
The city's frequently dire air quality has improved but the people continue to frown on those venturing out after lockdown. Barely days go by without another apocalyptic il nuovo normale opinion piece in the Milan-based Corriere della Sera newspaper, as if there is no escape from contagion and fear.
Just 70km to the north, nestled on glacial Lake Como and a stone's throw from neighbouring Switzerland, cypress-filled Bellagio is frequently voted the prettiest town in Europe. Residents here awake to the peal of bells from the 11th-century Basilica di San Giacomo. And the lapping of waves. Songbirds twitter among vivid azaleas just outside sun-filled windows. Stepping on to their balconies, lakeside homeowners breathe crisp, clear air and enjoy views across crystal waters to snow-dusted pre-alpine foothills.
Italy's rustic villages have been emptying for decades; the lure of metropolitan living and a falling national birth rate creating a demographic perfect storm. The trauma of the coronavirus lockdown, however, has seen increased interest from professionals seeking to escape the city into a rural idyll.
Local politicians are hoping, in fact, that at least some of urban Italy's hoi polloi might return to the country's more than 2,000 semi-abandoned hamlets, and snap up the "fixer-uppers" that for years have only attracted foreign buyers as holiday homes, with Italian properties occasionally going for as little as one euro.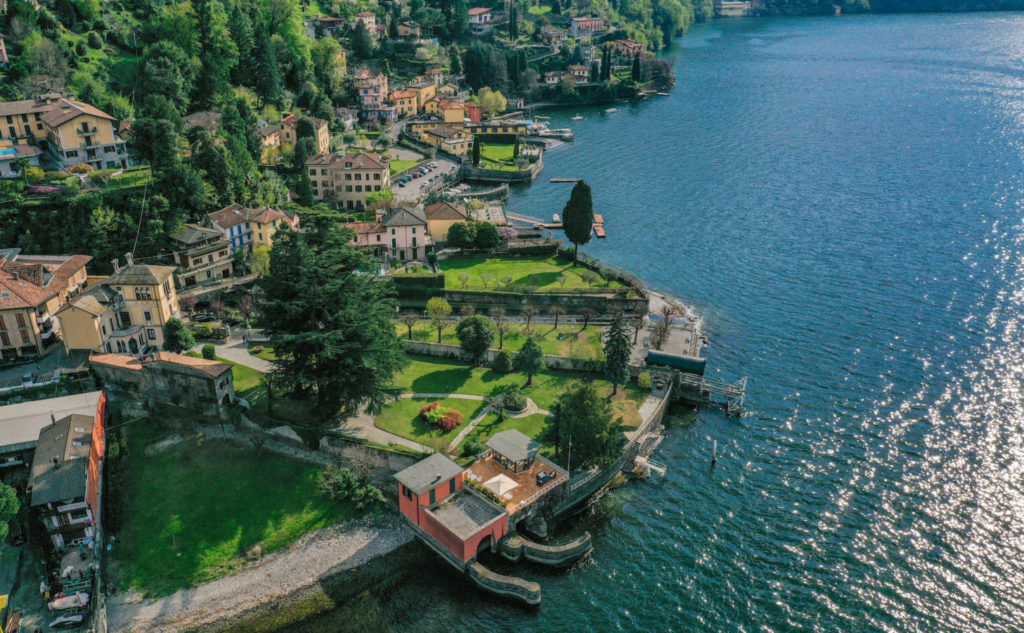 Much of the big money in this newly predicted exodus, however, will likely flow to the Italian Lakes, which have long attracted the well-heeled and the connected from Italy and the world. Long before the bug sent us all running for the metaphorical hills, Italy's gorgeous mountain lakes have attracted celebrities like George Clooney, Sting, Richard Branson, Madonna and Donatella Versace.
Down by the water
Looking on the map from west to east, Italy's main lakes are Orta, Maggiore, Lugano, Como, Iseo and Garda, spread across the regions of Piedmont and Lombardy. While each lake has its unique character and attractions, they all boast a little of everything – pretty towns and villages with cobbled streets and a picturesque piazza, healthy lifestyles, to-die-for food and wine and, of course, stunning low-Alpine scenery.
That hasn't stopped commentators and marketers attempting to distinguish each lake. They say, for instance, that captivating Lake Orta is ideal for those looking for seclusion and romance, that Maggiore boasts lashings of old-world charm, while Garda, the largest of the lakes, is number one for the great outdoors and water sports (and wine).
Stylish Lake Como, of course, oozes glamour. It's no coincidence that Clooney's summer residence – 18th-century Villa Oleandra in serene Laglio – sits on its western shore. Gorgeous George regularly holidays here, sometimes in the company of other celebs. Recent signs are that their lakeside idylls might not be quite so exclusive in coming years.
At least partly due to the pandemic, in May, Sotheby's International Realty opened an office at Lake Maggiore to accommodate rising demand, having previously handled inquiries from its office in Milan. "The requests for this area have significantly increased," managing partner Lodovico Pignatti Morano told the Financial Times in early August.
According to Sotheby's data, international buyers account for 65 per cent of the Lake Maggiore market, with most of those hailing from western and central Europe, and a fair share also from Russia. Wealthy Switzerland, after all, is just a short drive away from the lakes, while the German industrial powerhouse of Munich is a picturesque six-hour journey by car away.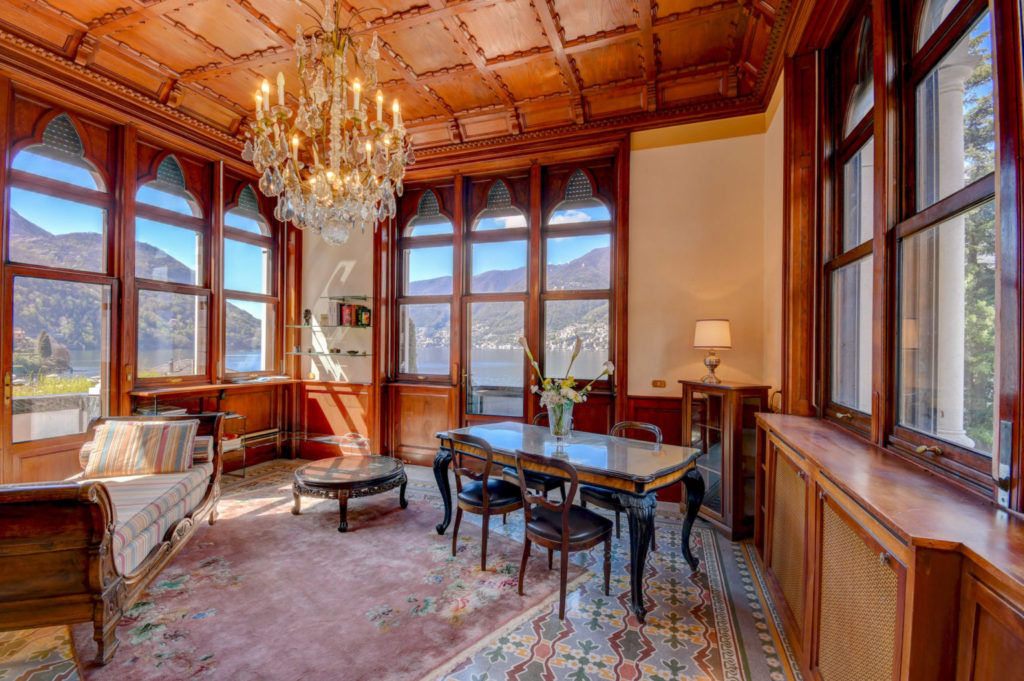 Local demand for lakeside Italian properties is rising, too, with requests growing an estimated 20 per cent in recent months. According to the FT, "Across the board, the number of requests for properties with large gardens and pools has jumped 15 per cent as frustrated Milanese, cooped up in their city apartments, cast around for more open space."
A plethora of styles
At the southern tip of the lake that shares its name, the compact, red-roofed town of Como is famed for its Gothic cathedral and vibrant waterfront promenade that is crammed with open-air restaurants and bars. In the town's fashionable centro storico, a luxurious five-bedroom apartment in a converted 18th-century palazzo is offered for sale by Knight Frank at €3.4 million (HK$30.7 million)
Extending over the principal floor of the neoclassical structure and accessible via a private monumental staircase, the restored 5,200sqft residence boasts four reception rooms, a spacious study, a master suite overlooking a 250sqft terrace, two bedrooms with ensuite bathrooms, a spare room with bathroom, and a grand kitchen and laundry room.
Striking frescoed ceilings rise 4m in height. Other notable details include refined mosaics, gleaming parquet floors, a 500sqft cellar with a soaring vaulted ceiling, and an adjoining two-room guest apartment that is approximately 660sqft in size.
Also on Lake Como but this time in the leafy commune of Faggeto Lario just north of Como town hides a delightful period villa built in the Art Nouveau years of the early 20th century. An extensive restoration and modernisation was completed in 1999, a process that preserved the exquisite frescoed ceilings, intricate wrought-iron stairways and beautiful antique floors.
The villa, which is for sale by Knight Frank at €10 million, covers four floors and approximately 4,800sqft. The ground floor holds an elaborate entrance hall, living room, kitchen and dining room. On the first floor are three spacious bedrooms and two bathrooms. The upper floor consists of two bedrooms with slanting ceilings, another bathroom and a further bedroom featuring decorative boiserie and stunning open lake-view windows.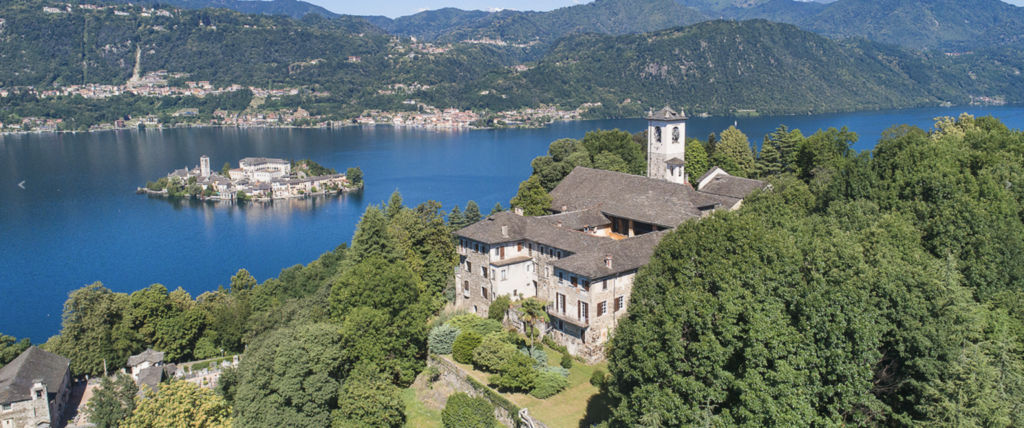 There's also a partly underground floor that holds a cellar and a boiler room. Again the property includes guest accommodation, in this case thanks to a guesthouse of about 1,500sqft. Of special note is the property's manicured lakeside garden with a generous terrace, gazebo and covered mooring. Antique furniture pieces, paintings and carpets are also included in the sale.
Heading away from the glamour and summer crowds, Villa Orta San Giulio at Lake Orta is a former monastery dating back to the 17th century that's been converted into a unique and elegant private home – one that might have been lifted straight out of a fairy tale. It's offered for sale by Stresa Luxury Real Estate at €5.9 million.
Perched dramatically atop the hill that dominates the lake, the property looks out on the tourist-attracting island of San Giulio and sits adjacent to the Church of Saints Nicolao and Francesco, which is a popular spot for moneyed Milanese couples to exchange wedding vows.
Largely constructed from the local Baveno pink granite, this massive period home covers 24,000sqft and has 19 bedrooms, eight bathrooms and a separate master apartment, and features terracotta floors, imposing stone fireplaces and roofs decorated with original chestnut- wood beams. Grounds extend over some 0.8ha and include areas of lawn and woodland, as well as extensive floral gardens of magnolias, azaleas, camellias and hydrangeas.
Heading further east, Bardolino is a pretty and historic commune on the banks of Lake Garda, roughly equidistant from Milan and Venice. For a home that's decidedly more modern and convenient – and, one would guess, less draughty – than a late-Middle Age monastery, the luxury buyer might consider a splendid 4,500sqft Bardolino villa that was completed only in 2010 – and therefore designed from the word go for modern living. It's currently on offer by Lake Garda Real Estate at €3.45 million.
As well as two wood-burning fireplaces, this comfortable, challenge-free villa also boasts underfloor heating, air conditioning throughout and Domotic home-automation that includes a state-of-the-art security system.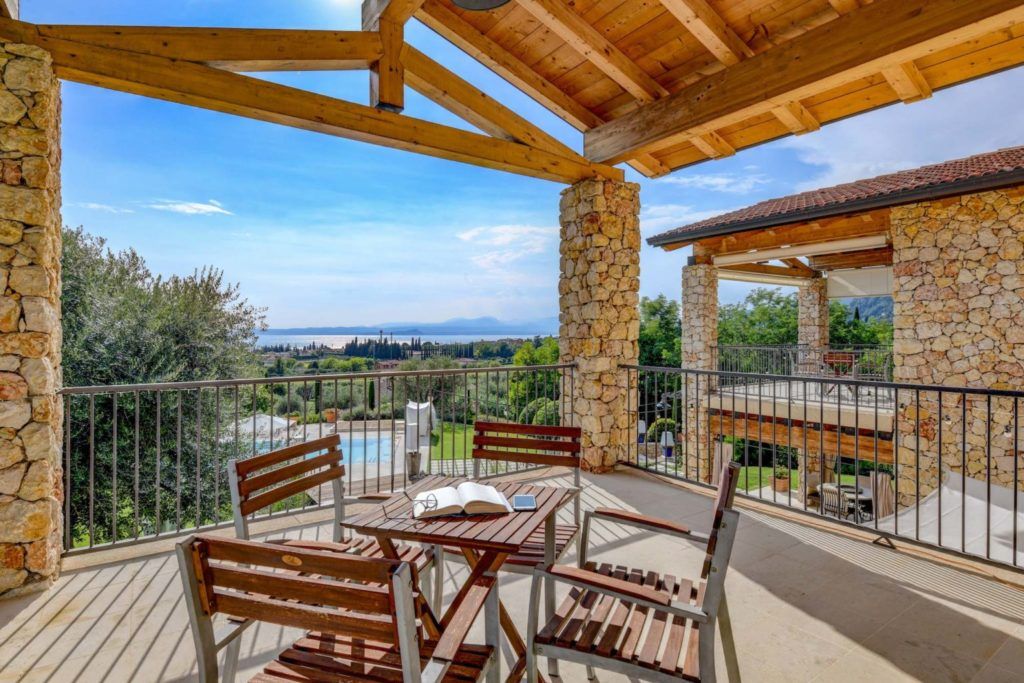 Tucked into a hillside and surrounded by lush private gardens covering 0.3ha, the property incorporates natural materials such as stone and local wood, and was designed according to fengshui techniques. Striking water features include a stone-paved entrance with water streaming over pebbles to flow into a koi pond.
The villa's ground floor contains the living area, dining room and spacious kitchen, all opening out on to a covered terrace that steps down to the sun-drenched swimming pool. An airy hallway leads to a bedroom, two further rooms and bathroom. The upper floor houses the master suite with a luxury en suite bathroom including steam room, a further living area and bathroom, while the lower floor houses a garage with parking for three cars. A guesthouse offers further accommodation with kitchenette, bedroom and bathroom.
Not quite as glamorous as Como, but still within striking distance of Italy's financial capital, the sleepy, summer-horde-free town of Stresa (population: just 5,000) on Lake Maggiore is just 40km from Milan's international airport.
A hidden-away Stresa property, currently on the market by Palazzo Estate at €5.25 million, is an 8,600sqft, five-bed, six-bath villa built in the Liberty style early in the 20th century, with interiors recently brought up to the highest international standards by an architect reportedly of some renown. Once again, special attention is paid to guests' privacy, with a detached guesthouse included on the grounds that extend over 0.6ha of private parkland.
This story first appeared on Prestige Singapore
(Main and featured images: Knight Frank)